iTunes Playlists is Missing or Accidentally Deleted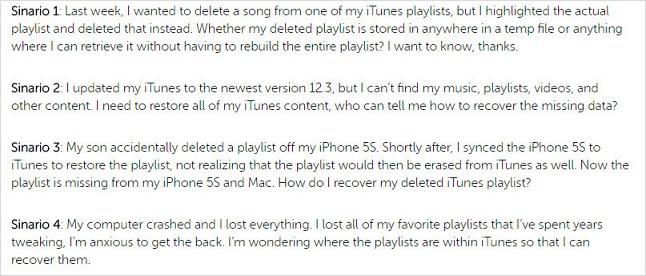 Did you accidentally delete your favorite playlists or the iTunes application got crashed? Perhaps you have updated your iTunes or move your iTunes music library? All these and many more can result in missing playlists, but you don't have to panic. The good news is that you can still recover your lost playlist.
2 Solutions to Restore iTunes Playlists
1. Restore iTunes Playlist from Previous Backup
This is helpful only when you have a backup of your iTunes folder before. Or you should try the first ways.
Step 1. Quite iTunes.
Step 2. Locate your external hard drive where you bakcup your iTunes folder before.
Step 3. Drag the iTunes folder from the external hard drive back to its default location.
Step 4. Open iTunes while pressing Shift key (Windows) or Options key (Mac).
Step 5. The window "Choose iTunes Library" will pop up, choose Choose Library.



Step 6. Choose the iTunes library that you dragged in Step 3. Click Choose or Open and select the iTunes Library.itl inside.

Tips
Tips to Backup iTunes Library to External Hard Drive
Launch iTunes on your computer. Go to Edit > Preferences > Advanced.
Check "Copy files to iTunes Media folder when adding to library". When you click on this option, iTunes will make a copy of the iTunes media folder.
Go to File > Library > Organize Library. Make sure Consolidate files is checked and hit OK.
Quite iTunes. Go to your iTunes folder (you can find the directory from Edit > Preferences > Advanced on iTunes). Drag the iTunes folder to external hard drive.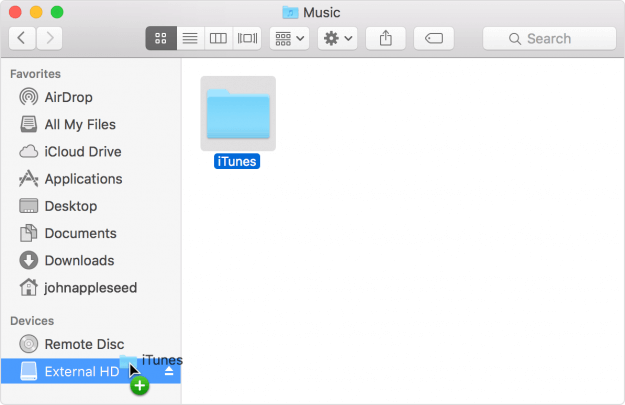 2. Restore iTunes Playlists from Old iTunes Music Library.xml
Make sure you have the latest version of iTunes first.
Step 1. Quit iTunes.
Step 2. Find the iTunes folder on your computer.
For Windows: Navigate to C:UsersusernameMusiciTunes
For Mac: At the top of your Mac screen, go to Go > Home from the menu bar. Then go to Music folder and then iTunes folder.
Step 3. In the iTunes folder, locate files with the name "iTunes Music Library.xml" and drag it to your desktop.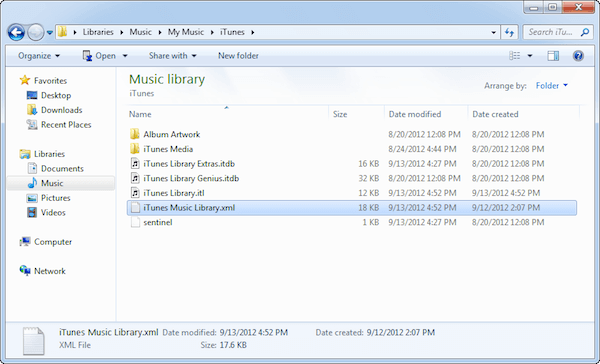 Step 4. Re-launch iTunes. Before anything, go to the File > Library > Import Playlist.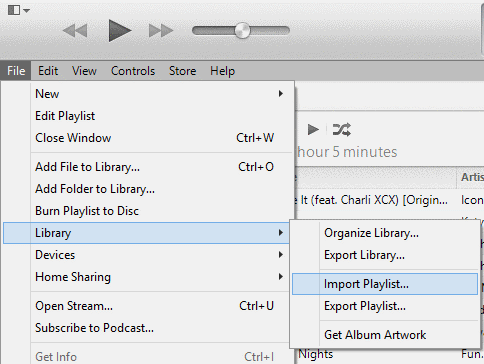 Step 5. Locate the "iTunes Music Library.xml" on your desktop and select it.
Step 6. Select OK. iTunes will automatically recreate your lost playlists.
This process should magically restore your iTunes library to an earlier state before it was accidentally removed. If you fail to find the iTunes Music Librart.xml, this way is not available for you.