iTunes first began in year 2003, revolutionizing the music industry as media slowly converts from analog recording to digital ones. The newest iTunes version 12.7.2 now focuses on more than just music. Users can now find audiobooks, podcasts, TV shows and even movies for any of their iDevices. However, do you know the best version of iTunes? This article will tell you everything you may want to know about iTunes.
How to Update iTunes to the Latest Version
On Mac
If you are using Mac, you just have to open the App Store and click on 'Updates' located right at the top. You should be able to see available updates here, and you can click install to get these updates.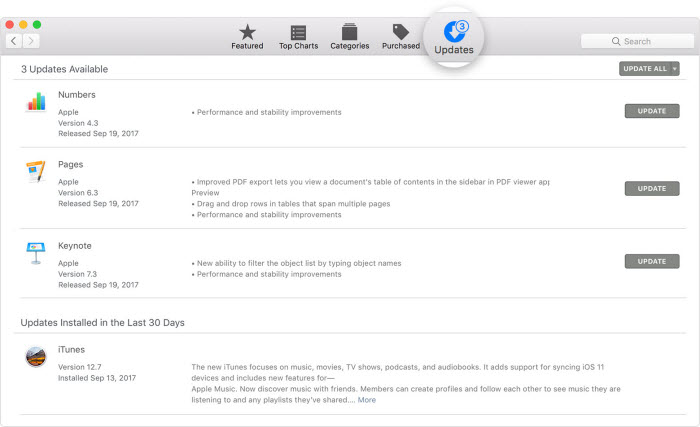 On Windows
If you are using Windows, you can open iTunes and navigate to the menu bar where you can click 'Help' and then 'Check for Updates'. Prompts will be provided to let you install the latest iTunes version.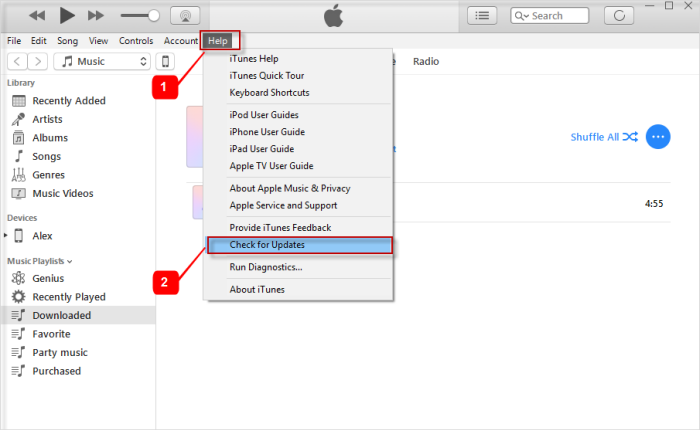 Why You May Don't Want to Upgrade iTunes
Users who have installed the latest version of iTunes have reported of frequent app crashes whenever they are connected to the internet via Ethernet cables or just Wi-Fi. The app is known to work well if there is no internet connection, but once connected, the app will crash even if it has started running.
What are the Lacks of the Current iTunes Version
If there's anything lacking in the current iTunes version, it's the fact that there is no more syncing apps or ringtones to and from your iDevice.
In this latest upgrade as well, the iOS App Store has been removed from the desktop iTunes version. In short, you can no longer access the App Store directly from your iTunes as you used to do with the older versions, and you will also find that syncing your apps to any other iDevice is no longer possible with the version 12.7.2.
App management is thus only doable through each iDevice that you own instead of accessing it through iTunes on your Mac or PC.

How to Fix iTunes Issues

As there are lacks of the current iTunes version, you may want to know how to optimize your iTunes. iMyFone TunesFix is an application that can clean your iTunes and fix lots of iTunes issues, like connect issue, backup issue and many other unknown problems.

Main Features about TunesFix

Automatically detect iTunes components issues.
Easily fix 100+ iTunes errors.
Fix and clean your iTunes without data loss.
Success rate up to 98%.
Completely uninstall iTunes and its related components.

The Steps to Fix iTunes Unknown Errors:
Step 1: Open iMyFone TunesFix, it will start to auto-detect your iTunes. If the software shows "Your iTunes is Damaged!", click "Repair" button to fix it.

Step 2: If the automatically repair cannot fix the problem, you can go to the home interface and select "Fix Other iTunes Problems".

Step 3: Click "Repair", the software will start to fix your iTunes issue.

Step 4: When the fix is finished, click "Open iTunes" to see if your iTunes can be used normally.

What's the Best Version of iTunes

With all the updates and new type of media available, it is easy to agree that iTunes 12.7.2 can still be considered as the best version of iTunes so far. After its first release as 12.7.2.58 on the 6th of December 2017, a second update at 12.7.2.60 soon took place to fix some minor app issues. We can be sure that the iTunes crew will be improving the app's issues as users utilize it more & report on any issues or bugs they faced!