Type text and read-out text messages may waste a lot of time. Some people are perfect to use voice messages. As a user of the LINE messenger app, now it's possible to send voice messages in seconds.
LINE has the feature of auto-delete old messages after a time interval which helps to reduce unnecessary load on servers and data usage. For those who want to recover their old voice messages, there have several ways, too. In this post, I will show you how to send and save voice messages in LINE. Let's move on!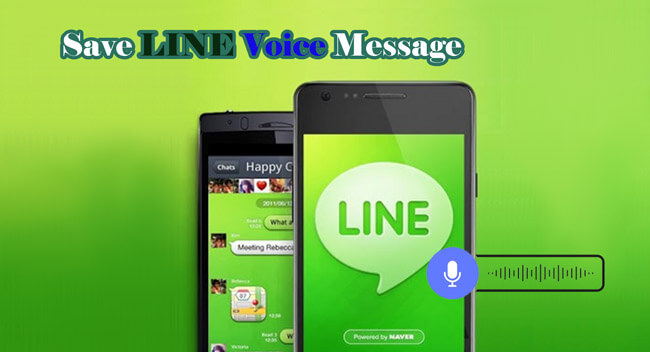 Part1: How to Send a LINE Voice Message
With four effortless and tricky steps, you can send LINE voice messages easily.
Step 1: Open the person's chatbox you want to send a voice message on LINE.
Step 2: Press the microphone icon on the lower right side corner and keep holding it down while you're speaking.
Step 3: Release your finger, and the message will send to the receiver.
Step 4: Once you have sent your voice clip, you can redo it by canceling the previous one. Just hold down the microphone button and slide it to the right to cancel it.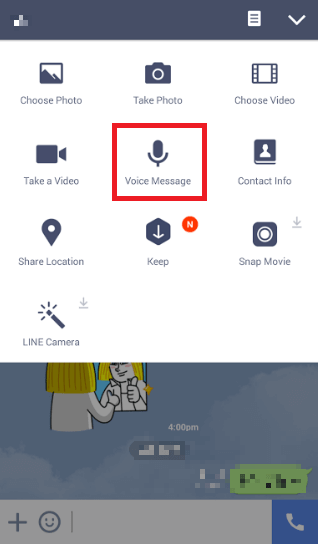 Part2: How to Save LINE Voice Messages
You can save LINE voice messages simply by following two steps.
01

How to Save LINE Voice Messages in LINE Keep
For LINE users, you can save voice messages in "LINE keep cloud". Follow these steps to save a message.
Step 1: Hold the respective message and wait for the pop-up display.
Step 2: Once you see the "keep" option, then tap it.
Step 3: If your respective message has a checkmark on the left side, save it by selecting "Save".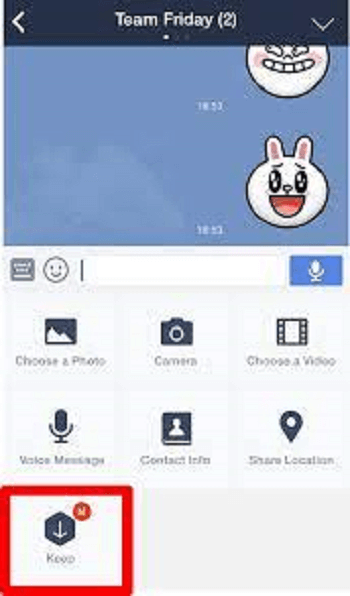 Note
By following this procedure, you can save more than one message at a time. Commonly easy to store voice message data up to 1GB, but a larger file like 50MB can only last for 30 days.
02

How to Save LINE Voice Messages on Your Device
As "Keep Safe", have communication charges that apply whenever you want to play it. To overcome this problem, you can save the voice message terminal itself. For this, follow these steps once you save as "keep".
Step 1: Open your LINE home screen and tap "keep".
Step 2: You can easily differentiate the voice message from other files due to the mp4 file format.?
Step 3: After picking the respective message, tap on the icon of "Save".
Step 4: Now, your file is saved to your device by appearing pop-up notification of "Saved to device".
Part3: What to Do If You Can't Save Your LINE Voice Message
Most people face problems saving voice messages in LINE. Are you facing trouble? If you follow the above "Keep save" and "Save to device" procedures but still face issues, there will be the following reasons.
01

Insufficient Keep Capacity
Because of the 1GB limited capacity of LINE, you can face trouble saving more voice messages. To solve this problem, make sure the usage of storage and check available space. Tap on three dots (…) at the top right side of the keep screen and open "settings" to display it.
If the space is full, then delete unnecessary messages. Tap on three dots at the top right of the file and select the "Delete" option.
02

Insufficient Storage Capacity of the Terminal Body
While if you are facing trouble saving messages in the device, then check your device capacity. If the terminal capacity is full, delete unnecessary data from the device and keep it again.
03

Communication Environment is Not Stable
Due to the cloud nature of the Keep save feature, you must need to have a stable communication environment. For this, make sure your device is connected to WiFi and is in Airplane mode. Without a communication environment, it's not possible to save anything from cloud features. So having an internet connection or communication system is necessary to protect anything in your device from keeping the cloud.
Part4: How to Save Selected Voice Messages to PC at Once Popular
Without any worry about losing data, you can use iTransor for LINE to save your voice message at once.
iMyFone iTransor for LINE
1-Click Backup LINE Data from Android/iOS to Windows/Mac. Try to use this App for free by clicking the button below.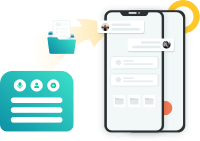 See how to use iTransor for LINE to save voice message below.
Step 1. Download iTransor for LINE on your PC and connect your device with an USB cable. Then click "Backup LINE data form Android and iOS devices" on the screen.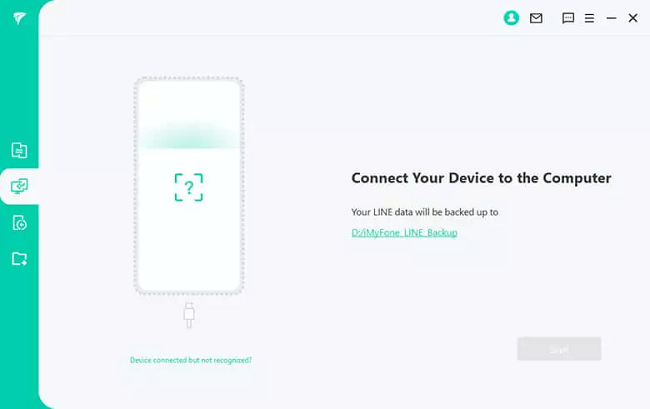 Step 2.Tap on "Back Up" button to start the process, and it will begin automatically.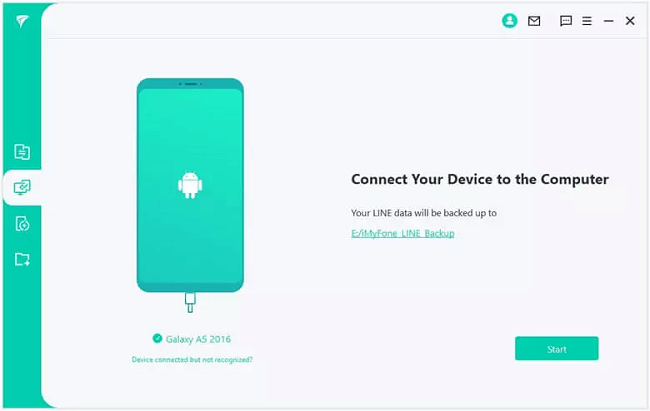 Step 3.When it finished, you can view the content that you back up if you want.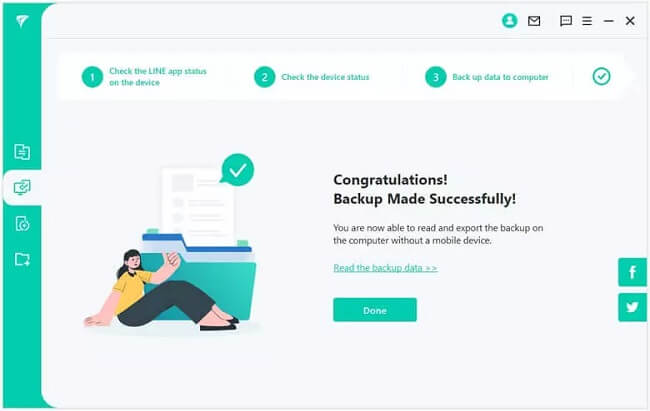 If you don't know how to save LINE message, you can use iTransor for LINE to help. No only for voice message backup, it is effective for LINE data restore, transfer, etc. If you have any problem about LINE, leave your comment below and we will help you to solve!