Have you found that your Mac running slowly recently? It takes a long time to boot your computer? Don't worry, it's a common phenomenon with the passage of using time. There are several reasons that can slow down your system. But the first thing you should check is the CPU usage of your Mac. It can be the most critical factor behind the lag in performance. This post introduced the best Mac CPU monitor for you to check and boost your computer.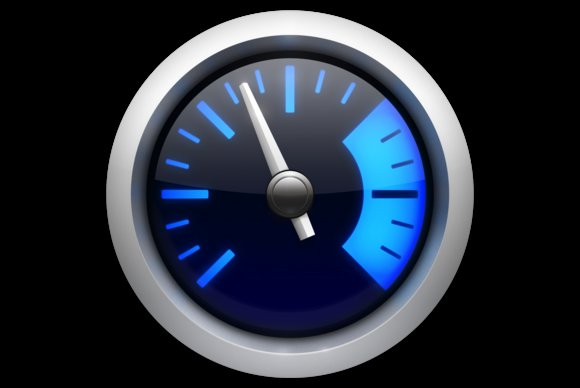 What if CPU Occupation Is Very High?
There can be a certain process that makes the CPU overloaded on the Mac. If that process consistently acquires a high percentage of CPU usage, it can make your Mac really sluggish.
Sometimes you can resolve this issue by deleting the temp and cache files, deleting mediaanalysisd.plist files and stopping the processes having high CPU consumption. But these ways are pretty complex for the common Mac users. And if the problem becomes much more critical and none of these methods work, then you really need to find a Mac CPU monitor. Such kind of tool can fix the problem of Mac sluggish caused by high CPU consumption.
The Best Mac CPU Monitor to Dramatically Increase the Performance of Mac
Macs are really impressive and renowned for their performance. But if it becomes sluggish, it will affect the user's experience largely. At this point, the CPU monitoring app is tremendously important which is specially designed to monitor the CPU usage on a Mac. There are a lot of apps providing such kind of functionality. However, we recommend iMyFone Umate Mac Cleaner here after extensive testing. It's proved that the most effective app among all to monitor Mac CPU usage and boost the performance.
Highlights of Umate Mac Cleaner CPU Monitor:
Show you all the apps with CPU usage above 20%, the list will be updated in real-time.
The items can be disabled one by one or in a batch operation.
Boost your Mac performance twice as fast as before.
Device widely supported: MacBook, MacBook Air, MacBook Pro, iMac, iMac Pro, Mac Pro, and Mac Mini.
Support macOS 10.9 and above, even the latest 10.15 Catalina.
Other exclusive features support: such as clean up junk, erase private data and manage apps and extensions.
The Steps of Using Umate Mac Cleaner to Monitor Mac CPU Usage
The steps to use Umate Mac Cleaner to monitor CPU usage on Mac is pretty easy. The overall steps can be concluded as Download & install - Choose feature - Monitor and Manage. Now, let's find the details:
Step 1: You should have Umate Mac Cleaner downloaded on Your Mac, then launch it after the installation.
Step 2: Choose the Speed Up Your Mac feature on the left panel of the program. Then click Start Now to proceed.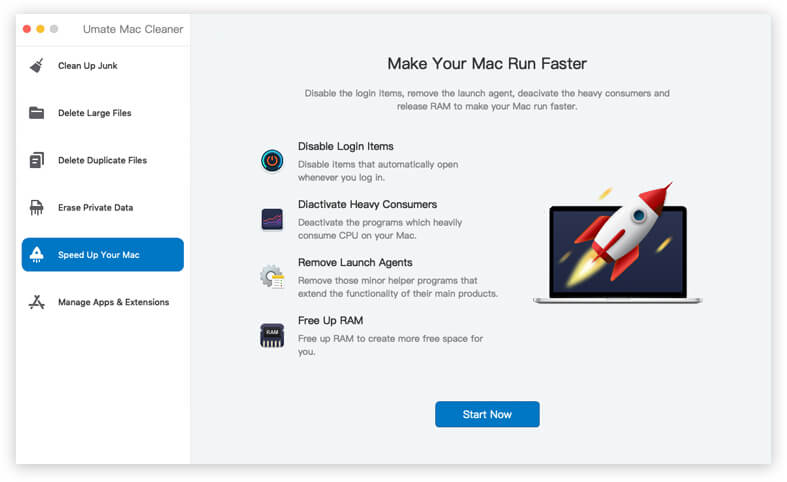 Step 3: Now, you can see all the processes which consume over 20% of CPU been listed here by choosing the Heavy Consumers tab. You can safely disable them one by one or in bulk.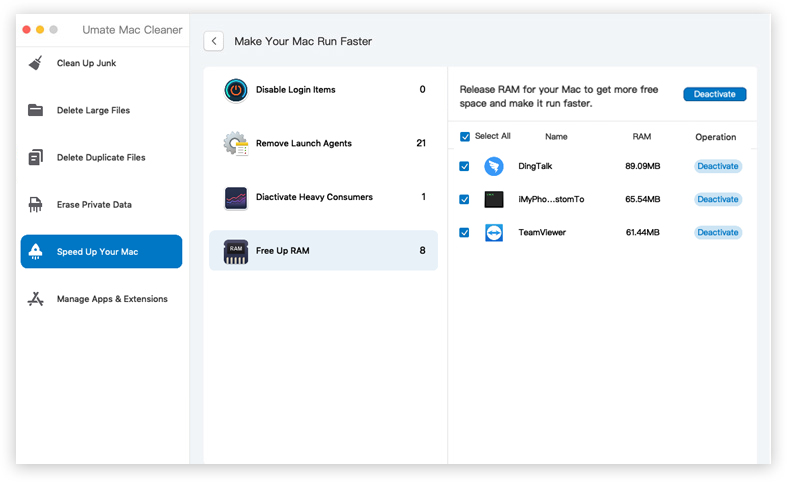 Bonus: How to Comprehensively Monitor Your Mac with Umate Mac Cleaner
Some heavy CPU consumer processes, startup programs (also named login items), and launch agents that secretly run in the background really affect the booting speed and tremendously slow down the Mac. To manage all these becomes a strenuous process. If you successfully manage all these annoying processes, you can immensely enhance the performance of your Mac.
As an efficient Mac manager, Umate Mac Cleaner is extremely useful in such scenarios. You can improve the working capability of Mac with the following three ways:
Deactivate Heavy Consumers: One of the main reasons behind the sluggishness of Mac is heavy consumers that take up a lot of disk space and CPU usage. Umate cleaner effectively kills all those processes and bring back your Mac at its original speed.
Disable Startup programs: Startup programs run every time when you boot your Mac. There is no need to run these programs and they significantly increase the booting time and diminish the running speed. Use Umate Mac Cleaner to disable unnecessary startup programs to boost Mac performance.
Remove Launch Agents: These programs run in the background and extend their functionality by starting parents programs automatically. They steal a lot of memory space and slow down the system. Umate Mac Cleaner facilitates you to disable these tiny programs in bulk to speed up your Mac.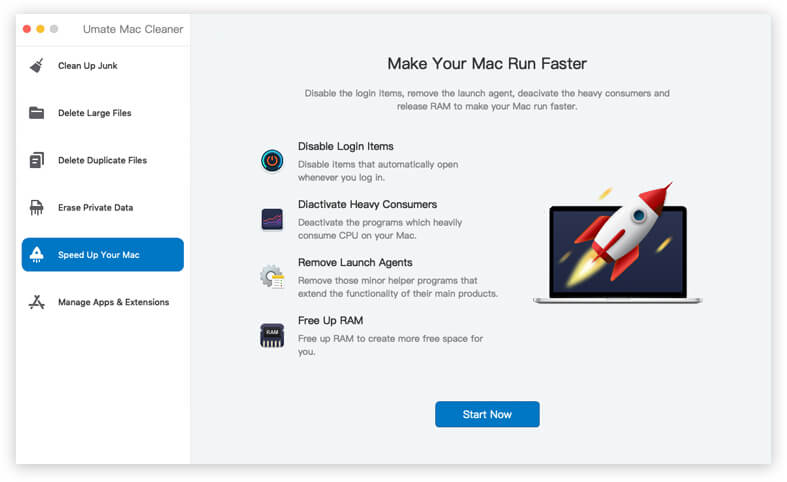 You can Also Monitor CPU Usage on Mac Manually
There is another way to monitor CPU utilization on a Mac instead of using any third-party software. When your system becomes really slow, you will have to keep your eyes on the system's CPU to diagnose and find out the reason for Mac sluggishness. By using Activity Monitor, you can see applications and processes that have a high demand for CPU. Here you can find the real-time statistics of CPU usage. Now follow the steps below to monitor CPU usage on Mac:
Open application folder and go to the Utility folder. Double Click on the Activity Monitor to launch it.
Click on the CPU tab. You will find processor stats at the end of the Activity Monitor. There are two types of processes. First, user processes run by a user. Second, system processes belong to the system itself. The %Idle shows the amount of power that is not underused by the processor. If all the computer's running processes require the complete processor power, the overall height of the system and user graph reaches the top.
At the top right corner of the Activity Monitor, you will see My Processes that belong to the user. You can check the list of all programs by switching it with All Processes.
Here you can selectively track all programs. If you want to sort the list of processes, you can click on the CPU header. This will sort all active processes in descending order.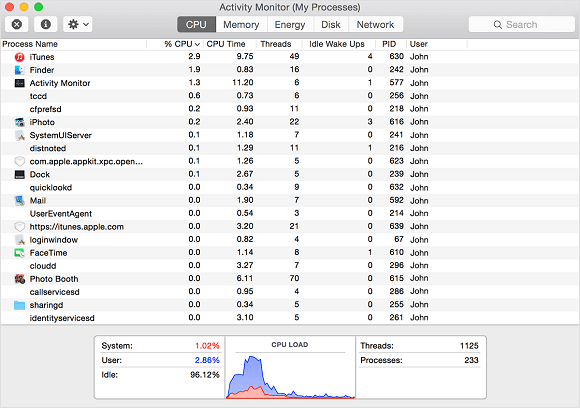 Note
This way doesn't give you full control of your processes. Most of the time, it only offers to track the programs that consume CPU a lot. We suggest you go with the best macOS CPU monitor- Umate Mac Cleaner. Your system will never ever become sluggish and always work as a new Mac.
Conclusion
We have already know which is the best Mac CPU monitor and how does it boost your computer's performance. Umate Mac Cleaner can not just monitor the CPU usage, but clean up all the junk files, erase private data, and manage the application and extensions on your Mac. It can truly take the load off your overloaded system.