6 Best Video Editing Software for YouTube Beginners in 2023
Category: Videos Maker
6 mins read
Are you looking for the best video editing software for YouTube beginners? Honestly, given the hundreds or even thousands of options out there, finding the best tool can be a difficult process. In order to help you better find your specific tool, we've also included 6 simple and proven video editing software for YouTube beginners. So that you get started easily. Besides, we will also provide you with 3 tips on improving video quality and reply 3 FAQs about video editing software for YouTube beginners.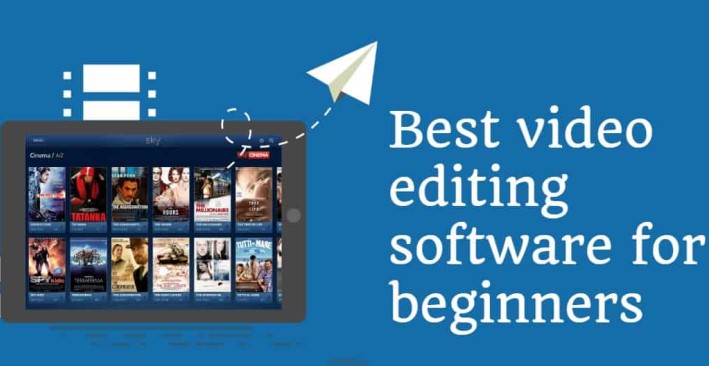 Part 1. 3 Factors Should be considered When selecting Video Editing Software
Before choosing a video editing tool, there are many factors should be considered. After all, these factors will affect the process of editing your videos. Sometimes, they are one of the factors that determines how good your videos are. Let's check what factors we should consider.
1

Affordability
---
Having a good budget will help you better choose the video editing software that suits you. After all, video editors for YouTube range in price from free to expensive. So, you need to decide how much money you're going to spend, and then don't consider over budget software.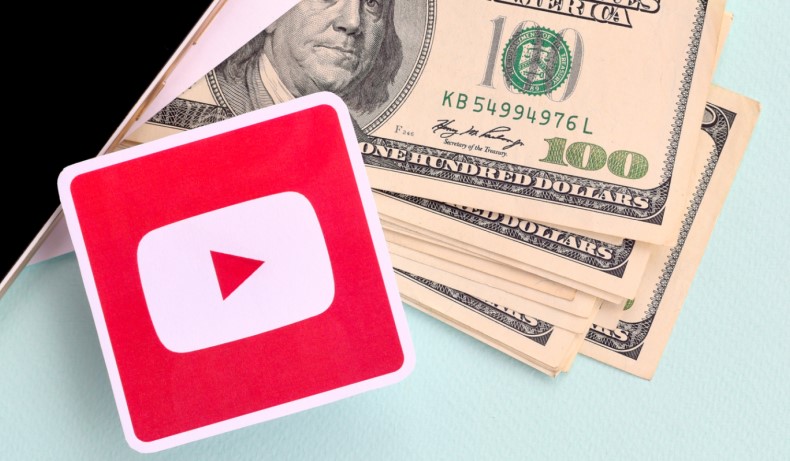 2

Compatibility
---
Compatibility requires you to select a video editor that corresponds to your recording device and operating system. Because some of the video editors are Mac-only, Windows-only or only work on newest models. If you have any other devices, such as webcams, screen recorders, game consoles, cameras or microphones, please make sure that your editing tool is compatible.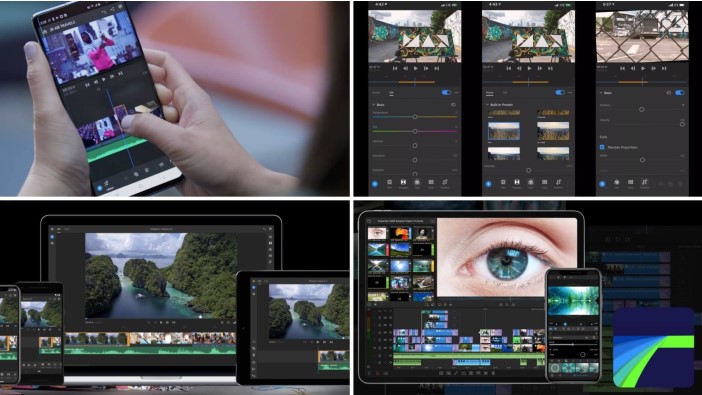 3

Skill Level
---
Some video editors are not suitable for beginners, they require a high level of professionalism. There are a lot of video editors for YouTubers, and many of them require different skill levels. Besides, if you want to know the best video editting apps for YouTube, it's a good idea to take some time to choose patiently.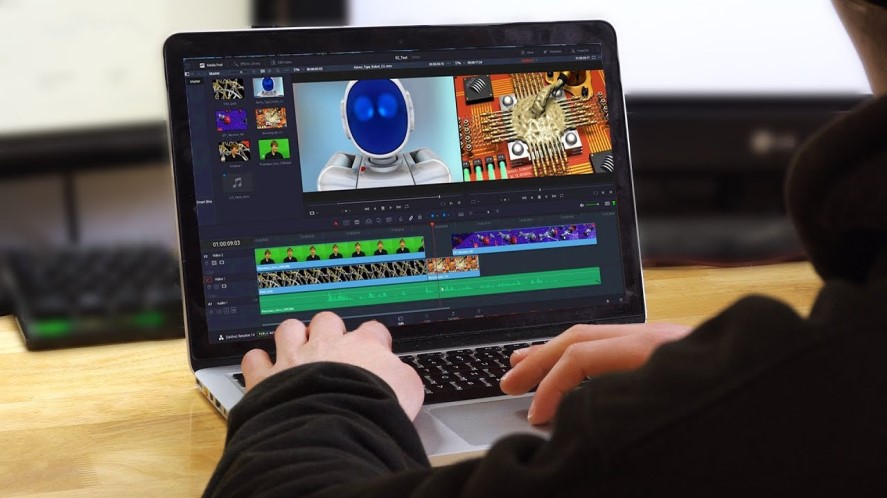 Some features that your YouTube video editor may need:
Screen Recorder: If you want to be a gamer or want to make online tutorials for your YouTube followers, you will need a screen recorder.
Music Stock Library: YouTube has always obeyed the music licensing laws. Pirated music will not be allowed to use in your videos. Once you've copyrighted someone's else music in your videos, these music will be taken down quickly. So, finding a video editor for YouTube with a free music library is the best way.
Overlay: No matter what type of video you want to make, you will need a overlay tool. Overlay inludes adding logo, subscribe buttons and other kinds of stickers and emojis.
Templates: In order to save time for making videos, you can use the pre-determined YouTube templates. Such as YouTube templates specifically for intros and outros.
Part 2. 6 Best Video Editing Software for YouTube
1

Adobe Premiere Elements
---
Adobe Premiere Elements is the consumer-oriented stripped-down version of Adobe Premiere Pro, an excellent free video editing software for YouTube beginners. Though it lacks of some advanced features, like 360-degree editing, multicam editing as well as screen recording, it still can be considered great software. As it has all the tools that a YouTuber needs. They can create brilliant content, like keyframing, multi-track editing, titles and transitions.
Compatibility: Windows, Mac.
Price: 30-day free trial, then $99.99 for lifetime.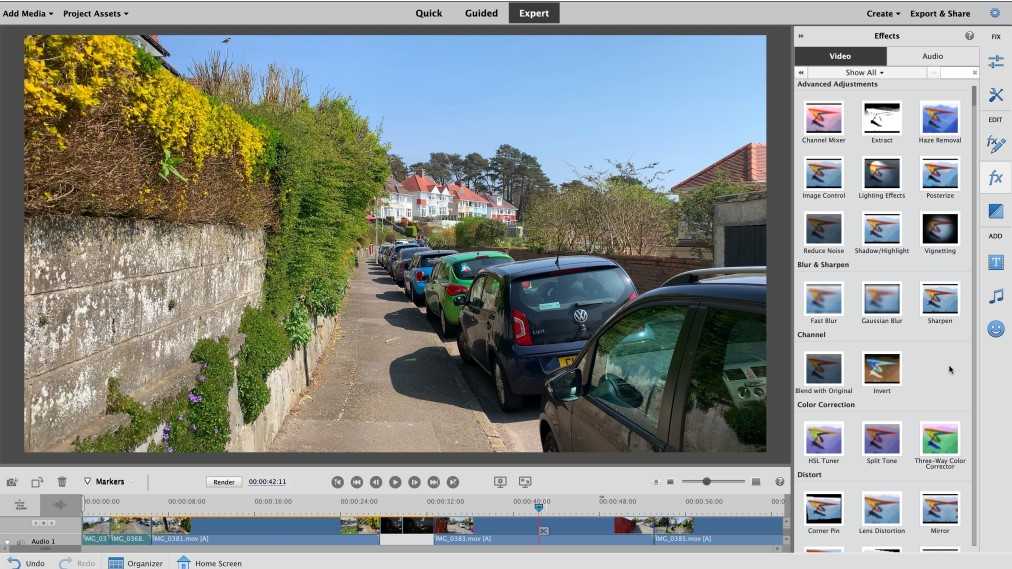 Dynamic time lapse.
Double exposure.
Freeze frame.
Photos created from videos.
It provides simple and easy to use interface.
It provides many guides and tutorials.
It lacks of advanced features.
Its rendering speed is very slow.
2

Apple iMovie
---
Apple iMovie is a free video editing tool for YouTube beginners. However it is only free for Apple users. It make users accssible and quick to start editing their videos. It also makes the process of creating YouTube videos quick and easy, and "Storyboards" are pre-made video templates that guide you through the film-making process. Although iMovie is built for beginners, it is a little bit difficult to perform. After all, the interface is not so easy to operate.
Compatibility: Mac.
Price: Free.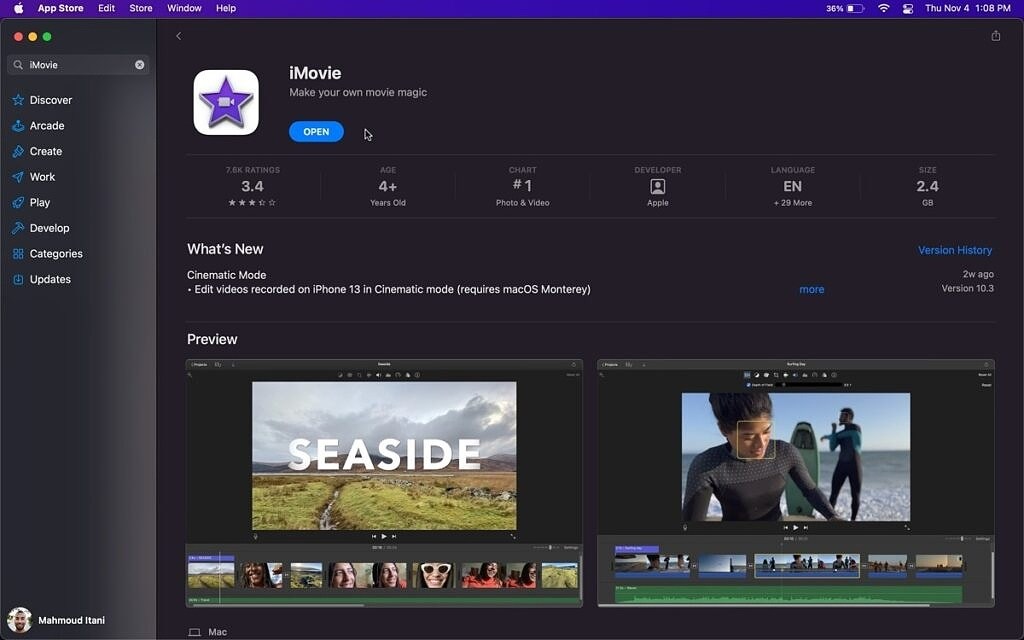 Speed adujstment.
split screen.
Picture in picture.
Cinematic mode.
It has many automatic movie making features.
It can share videos across Apple devices.
Its interface is not simple.
It has limited video tracks.
3

Shotcut
---
Shotcut is a cross-platform, free video editing program designed for YouTube beginners. It supports hundreds of audio and video formats without importing. With this tool, you can use frame-accurate searches supported by many video formats. You can also choose a transfer method for multiple devices. Shotcut's interface is not as simple and user-friendly as other free video editing tools. And it has a bit of a learning curve for YouTube beginners.
Compatibility: Windows, Mac, Linux.
Price: Free.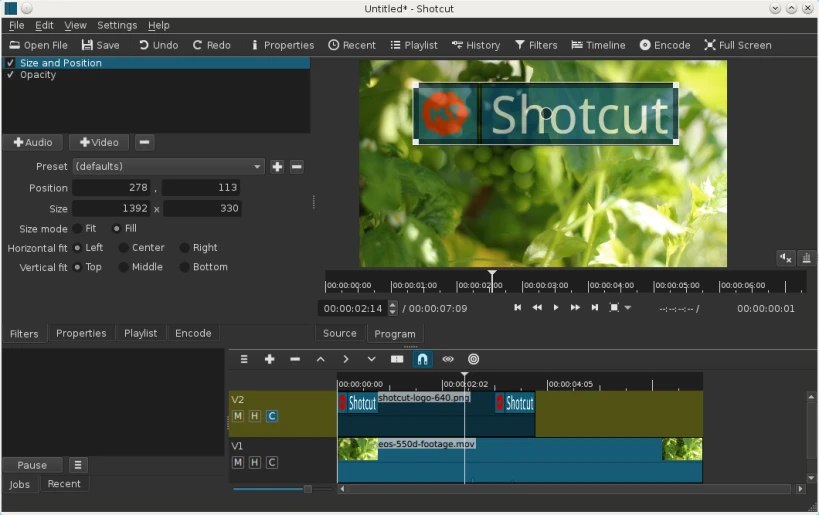 Color correction.
Audio filters.
Keyframing.
Blending modes.
It has advanced features for free.
It provides custom functionality.
It doesn't have output options.
It has no video or audio track in the "Timeline".
4

Lightworks Free
---
Lightworks Free is a free stripped-down version of a Hollywood classic. This wonderful video editing tool has many advanced transitions in the Pro version. YouTubers can access to stock music library and own editing features like trim-slip, ripple, backfill, etc. Besides, Lightworks Free also provides background processing for YouTubers, so that they can save time by importing, exporting and rendering effects. However, if you really want to use this app, you need to prepare that you have enough time to learn its features.
Compatibility: Windows, Mac, Linux.
Price: Free. Premium subscriptions available for $9.99/month for Create and $23.99/month for Pro.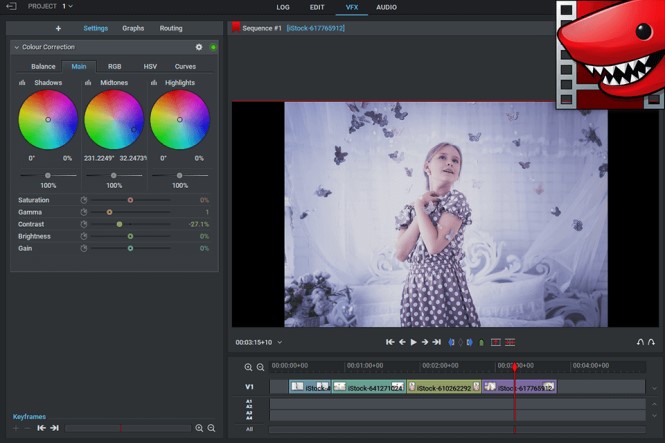 Auto-save function.
Advanced triming.
Motion graphics.
Filters and LUTs.
Its features offer simple and advanced settings.
It only exports up to "720P".
Its features have some limitations.
5

Kapwing
---
Kapwing is a browser-based free video editing software for YouTube beginners. This tool can save tons of time for users. This tool is a little bit different from other types of editing software. It can help those in the deaf community understand any video that doesn't already contain subtitles. For the convenience of others, users can simply copy and paste URL into Kapwing. This program has an auto-transition tool and text to speech for fresh users. In addition, Kapwing has a simplistic, easy to use layout. But it has limits, too. Such as you can not export and has file size limitations due to the free version.
Compatibility: Web Browser.
Price: Free. Premium subscription available for $24/month.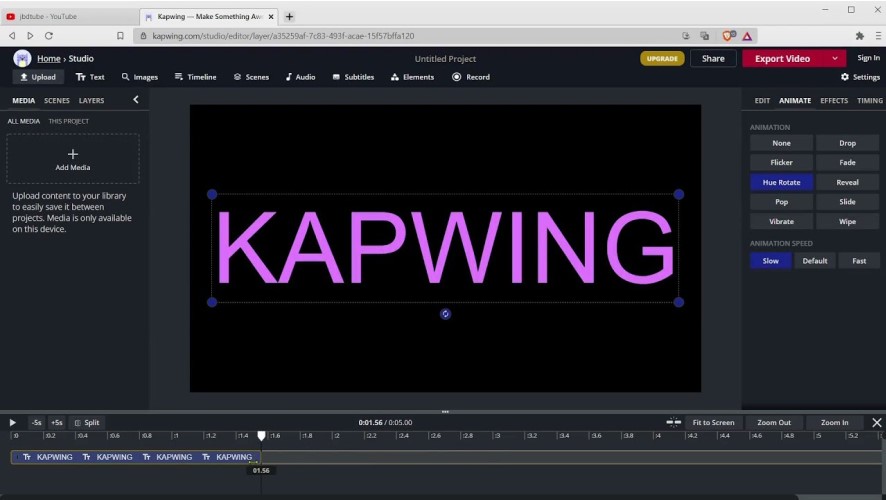 Background removal.
Color adjustment.
Speed adjustment.
Meme generator.
It has auto-generated subtitles and translator.
It has a wide variety of YouTube themed templates.
It's expensive for Pro version.
It has frequent glitches and lags.
6

iMyFone TopClipper
---
Apart from the above video editing tools, there is a perfective alternative called iMyFone TopClipper. There is a great difference between iMyFone TopClipper and other video editing tools it that, iMyFone TopClipper allows you to re-edit other popular videos by changing their parameters and make them your own, while others require you to edit your videos on your own. Sometime when you are lack of innovative ideas but seek to be famous on YouTube, iMyFone TopClipper may be a better and easier choice. Let's see how it works!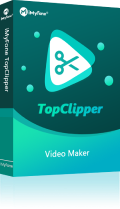 1,000,000+ Downloads
Key features of iMyFone TopClipper:
Here are the detailed steps leading you to re-edit videos:
Step 1. Open and launch iMyFone TopClipper, and tap "Create Video Automatically" mode.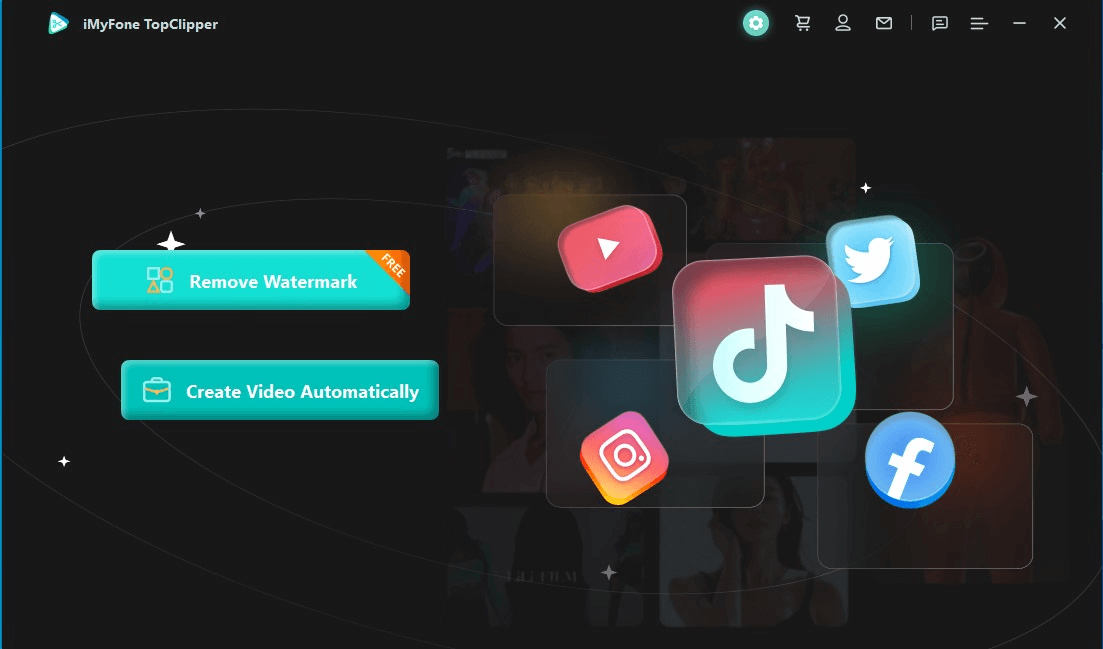 Step 2. Click "+Add video" and upload a MP4 video from your computer .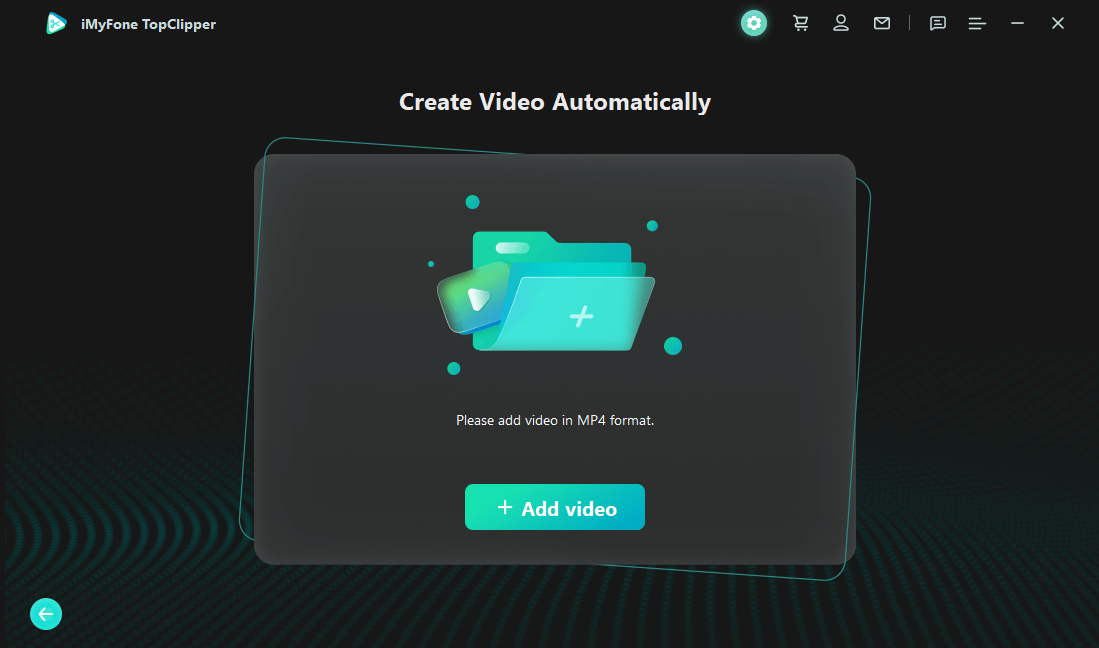 Step 3. Now click "Start", and iMyFone TopClipper will help you re-edit a video automatically with high technology.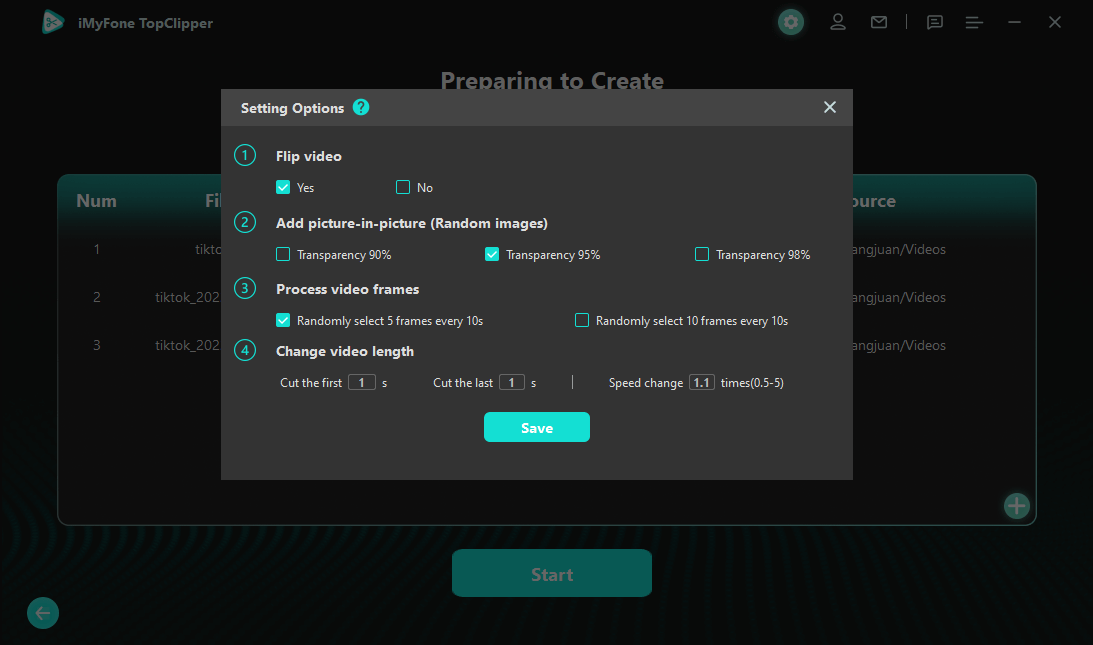 Step 4. Wait a few seconds, an original video will recreated successfully. Click "Save" to save the video to your computer.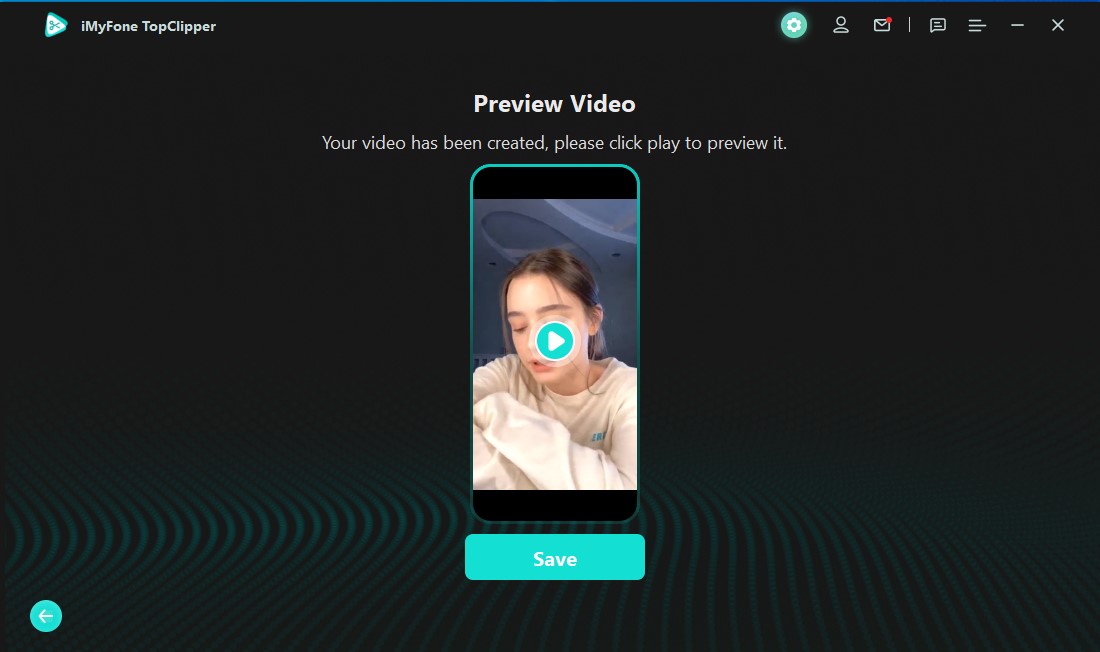 Part 3. Bonus Tips on Improving Video Quality
1

Easy to Read Fonts

Actually, it's not a good idea to fill the screen with text in a YouTube video. But sometimes it makes sense to use on-screen text to annotate something. When doing this, make sure your font is legible and large enough to read. Although everyone's font preferences are different, make sure the font sizes provided are suitable for most people. In a word, you need to make your words readable.
2

Transitions Matter

Transitions in video are short effects between one scense and another. They can be impressive if you set them seamlessly. Many people may overlook this point, however, making creative transitions at the right time can keep your videos interesting and engaging. It is recommended that you use 3 to 5 common transitions that become part of your "YouTube Brand".
3

Keep Videos Engaging

Making your videos engaging is one of the methods to improve your video quailty. You can use the features to make your videos appealing. It's a good idea to make a video effect every 5, 10 or even 30 seconds. You can use transitions, zoom in or out, B-roll shots, and more to keep viewers engaged as they watch videos.
Part 4. 3 Q&A about Video Editing Software for YouTube Beginners
1

What Features Should I Look for When Selecting the Video Editing Software?

Actually, as a YouTube beginner, there are 5 key features you should look for when selecting the best video editing software.

1. Simple and uncluttered user interface.
2. Guided edits and corresponding templates.
3. Drag-and-drop clips and effects.
4. Filters, stickers, and motion graphics.
5. Cut, trim, splice and rotate tools.
2

What are the Basic Steps in Video Editing?

There are 5 essential steps of editing video, including orgainzing ans snycing, stringing out, roughing out, fine cutting and finalizing the edit.
3

How Can I Improve My Edting Skills?

Practice makes perfect. Maybe pratice is the best way to improve your skills, not only in video editing, but also in other things. You can choose one of tools from this collection. Then, install it to start practicing. After several times of practicing, you may want to know how to start a YouTube channel, then get more views and make money on YouTube, you can read relevent articles we 've provided.
Conclusion
After reading this article, we learned that make a high quality and popular video is not an easy thing, as a perfect video is often mixed with creative ideas and practical editing skills. What if I desire to be popular and famous on YouTube but lack of creative editing skills? Just click the button below and try iMyFone TopClipper.