[2023] The Best 8 Video Editing Apps for YouTube
Category: Videos Maker
6 mins read
As a YouTuber, it is necessary to find an editing app when making videos. Not only can these apps help you make your content more appealing, but also they can help you grow your platform. There is no doubt that reliable editing apps can help you turn raw footage into content that gets views and likes, no matter you're making unboxing videos, product reviews, comedy sketches, short films or news stories.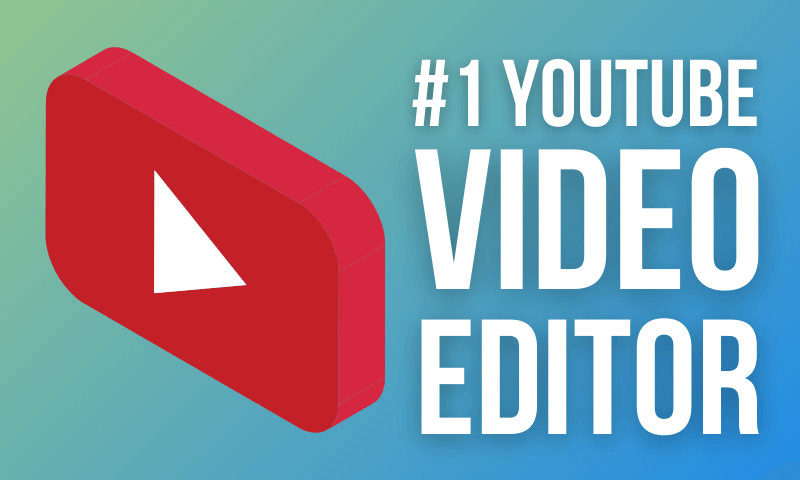 All-in-One Video Downloader & Editor for TikTok/ YouTube/ Twitter/ Instagram Video
Part 1. Things You Should Know about Editing Apps for YouTube
If you decide to start a YouTube channel, you may need an editing app to help you edit your videos. Although you can shoot videos on your phone and upload them directly to YouTube, taking time to edit your videos through an editing app before uploading will make your videso more professional. In this part, in order to help you select a perfect editing app, we will inform you something you should know about editing apps for YouTube.
1

Measure Skill Level

Before choosing an editing app for making YouTube videos, you should measure your skill level and what you aspire to achieve. Video editing apps are generally divided into 3 categories: entry level, consumer level, and professional level.

Entry level apps: Often for free but with limited functions.
Consumer level apps: Not for free, but more control options, beautiful templates and motion graphics effects.
Professional level apps: Not for free and maybe expensive sometimes. Creative functions allow you to import an unlimited number of videos and customize most settings.
2

Consider Compatibility

It will make your work become the best if you use the same series of products to edit your videos. For example, Adobe Premiere Pro is tightly integrated with other creative cloud software, including Photoshop and its motion graphics software, After Effects. Switching to another app can be a challenge once you have a huge editing library.
3

Compare Mobile Apps with Desktop Apps

Previous users often relied on the desktop version of the software to produce their content. Indeed, desktops generally offer more power, a more customizable interface, and better media management. However, mobile and tablet apps are also able to make up for their limited functionality with speed and ease of use. If you're just starting out, you might be able to try mobile apps to process your videos. In this article, we will introduce you with editing apps, and show you what versions they support.
Part 2. The Best 8 Video Editing Apps for YouTube
In this part, we'll recommend 8 well-reviewed editing apps for you when cropping videos for YouTube. The price, the advantages and disadvantages of the software are all provided together. Let's take a look.
1

iMyFone TopClipper
---
Price:
Limitied version: Free.
Pro version: $19.95 per month.
iMyFone TopClipper is an application that can help you re-edit your YouTube videos in a fast way. Honestly speaking, its feature is unique and cool. It is different from traditional editing tools. By microprocessing every frame of your video, you can beat the YouTube algorithm. And, its another feature can help you reprint videos from TikTok, so that you can try to post these videos on YouTube without the watermark. You can go viral quickly using these two funtions. Now, let's have a look on this its key features.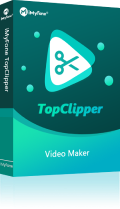 1,000,000+ Downloads
Key features of iMyFone TopClipper:
Help you go viral by re-editing plently of popular YouTube videos into brand new.
Help you get more views, free likes as well as followers on YouTube by uploading the edited videos.
Remove TikTok watermark for free and allow you to post these videos them on YouTube.
Require no professional editing skills and knowledge to edit your YouTube videos.
Offer the opportunities to use the features for free.
Suitable for people who want to edit videos with hands free.
2

Adobe Premiere Rush
---
Price:
Limited version: Free.
Pro version: $9.99 per month. (Included with Premiere Pro or Creative Cloud subscription.)
It can be said that Adobe Premiere Rush is best for mobile devices. Premiere Rush is an easy-to-use editing app and it's no exaggeration to say it's the best video editing app that's perfect for YouTubers. By the way, it is compatible with Android and iOS.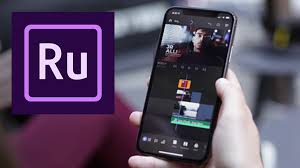 Easy to use for beginners.
Customize your edits further after initial audio sync.
Need to pay for all the features.
Limited storage capabilities (less than 100GB) for free users.
Adobe Premiere Pro is the desktop editing software for quickly creating top-notch video content.
3

Lightworks

Price:

Limitied version: Free.
Pro version: $49.99 per year.

Lightworks is a video editing app for various operating systems, even including Linux. However, it takes some time to master this YouTube video editing app. It is generally easy to use thanks to its drag-and-drop function. This tool makes it easy to edit videos and add animated text effects. Plus, Lightworks pairs with Pond5, giving you easy access to stock video and music.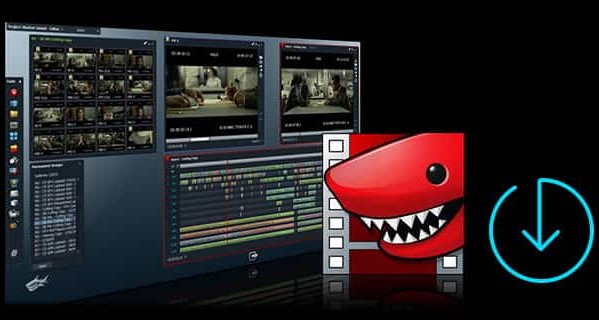 Customizable interface provided.
Easy to use based on simple interface.
All file formats supported and the functions, like text effects, multi-cam editing, built-in presets are all provided.
Tutorials are lacked for users.
The free version has too many limited features.
4

Shotcut

Price: Free.

Shotcut is a free video editing program that can run on Windows, OS X and Linux. All you need to do is place video and audio clips on the timeline and apply effects and subtitles before converting the result to a video file. It has many intuitive features, such as dragging files to import them into a project.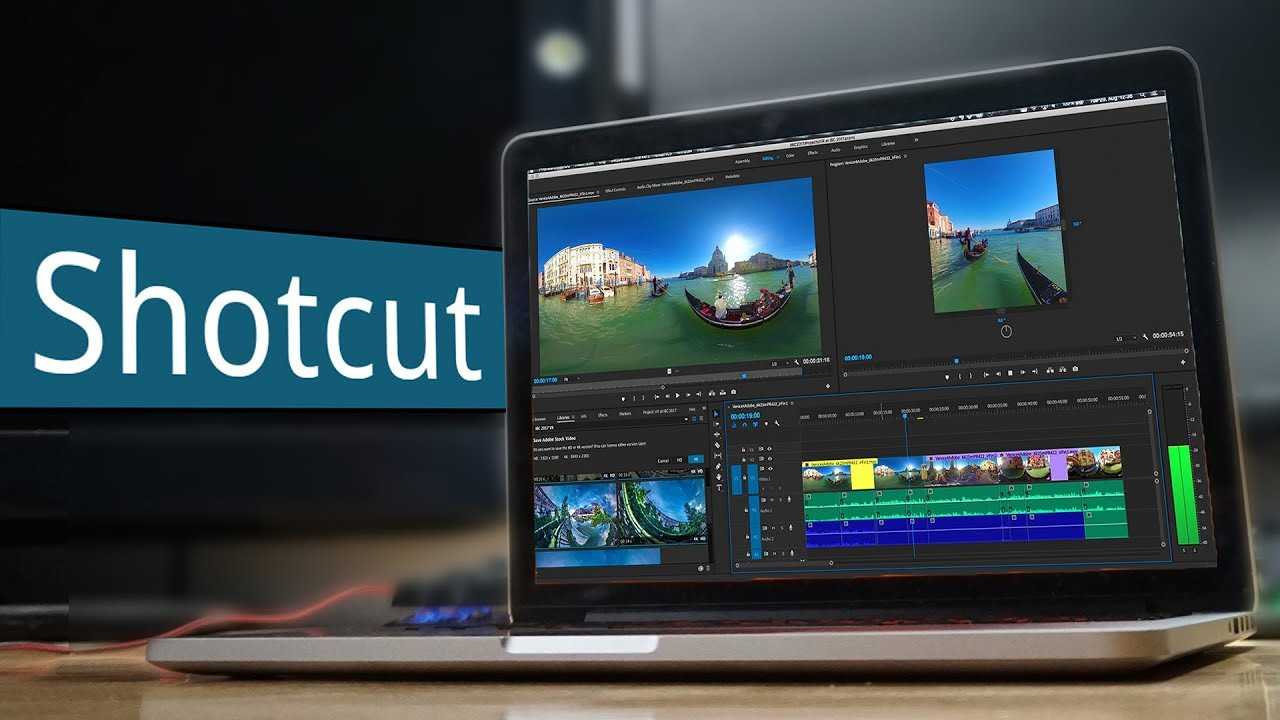 A variety of modification options and filters are provided.
All workflows are automated for users.
Filters can not be previewed.
5

Splice

Price: Free.

If you're new to editing, Splice can simplify your video editing process by providing an intuitive interface. As the name suggests, this tool can help you cut and stitch videos together to create a coherent video. It also has a built-in music library. Splice has a high rating on the Apple Store, which means users find it valuable.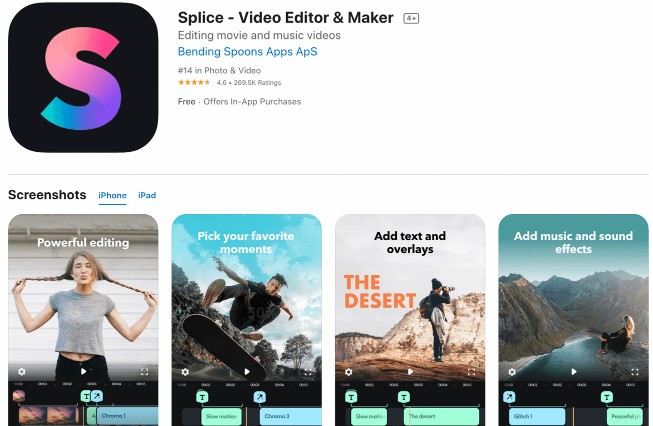 Special effects are provided.
Free music and sound library available.
Only available on iOS devices.
Crashes frequently.
6

WeVideo

Price:

Limitied version: Free.
Pro version: $4.99 per month.

WeVideo provides all basic editing functions, including trimming clips, applying filters and adding music, texts, video effects and more. It also offers a premium plan with advanced features, such as offering commercially licensed music and libraries up to 4K resolution. Also, this app is available for Android and iOS. This app is for seasoned users who want to take their videos to the next level.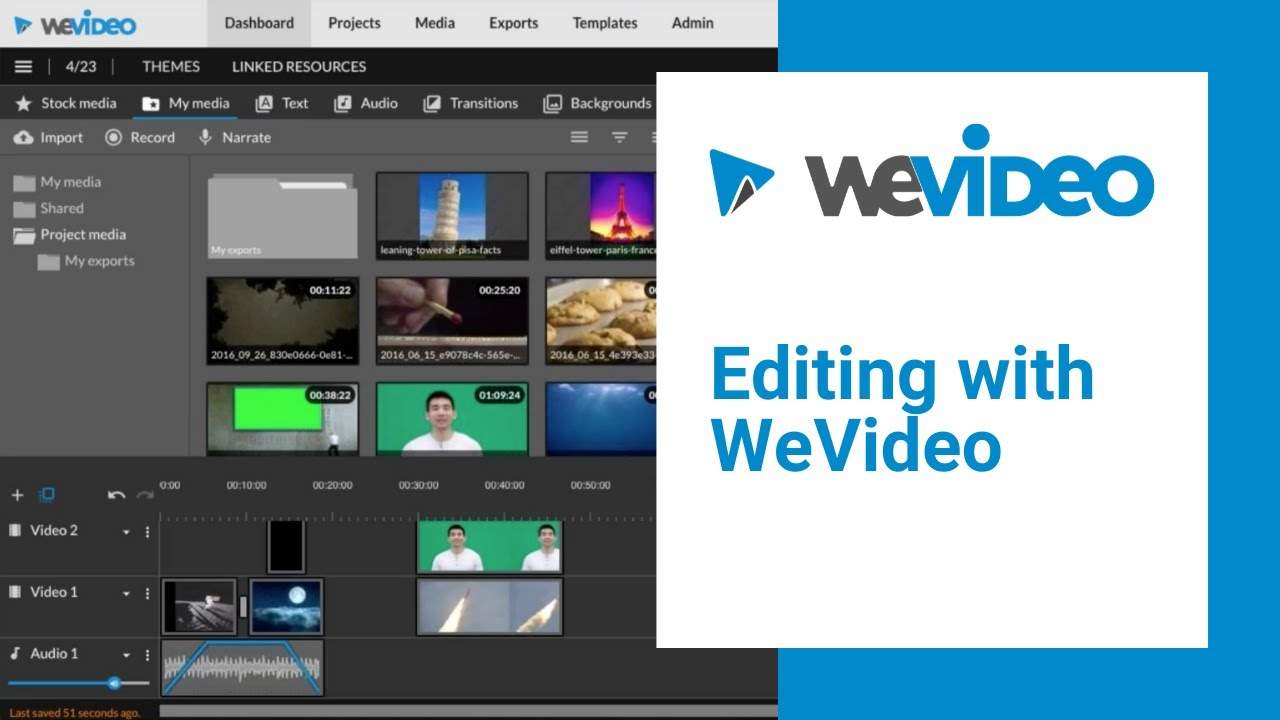 Easy to use interface.
1 GB of cloud storage for free.
Video export with watermark.
The free version has limited features.
7

iMovie

Price: Free.

If you own an iPhone, ipad or Mac, you've already got iMovie. This app is the best video editing tool for YouTube beginners as it is easy to navigate and has an intuitive drag and drop feature to help you make YouTube videos quickly. The simple iMovie interface only shows you the tools you need when you need them. Also, Apple provide you with powerful functions ,like color correction and time effects. iMovive can handle different types of footage without difficulty, including 4K resolutions.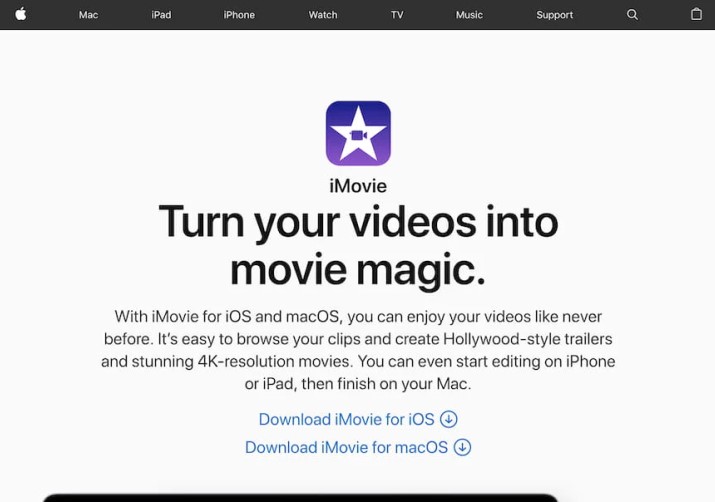 A feature that every Apple user has.
Excellent tools for audio.
Simple interface with ease to use.
Only Two video tracks provided.
Not friendly to Android users.
8

Inshot

Price:

Limitied version: Free.
Pro version: $3.99 per month, $14.99 per year, including a three-day trial and $34.99 for lifetime.

Inshot is an editing app that available on both Android and iOS. Besides being a professional video editor, it also allows you to edit pictures. Many creators use InShot to create interesting social media content, and its long-list feature enables YouTube creators to use it to create longer videos. Beginners may need to spend a long time to get used to this app. But once you get used to it, it will help you create high-quality videos with ease.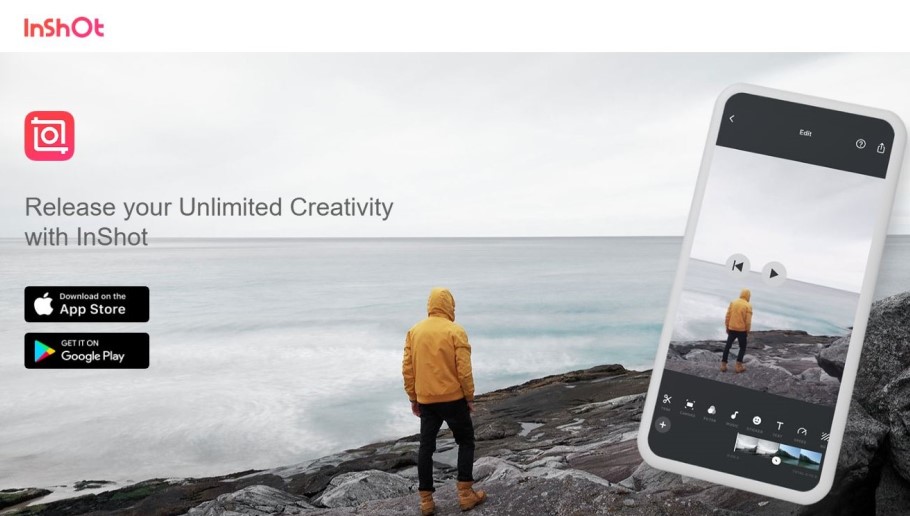 Ability to export 1080P or 4K videos.
All tools are easily available online.
Stickers and text in videos can be easily synced.
Effects, stickers, and transitions cannot be stacked.
Edited photos cannot be saved as drafts.
Guidebook not included.
Photos can not be beautify with stickers when adding.
Affect the user experience with ads.
Part 3. FAQs about Video Editing Apps for YouTube
1

What is the Best Video Editing App for Beginners?

To be honest, each editing app has its own pros and cons. You can only choose the one that best matches your expectations. If you don't like the apps recommended above, we hope you to choose the first app we've mentioned. This app, iMyFone TopClipper won't let you down.
2

What Editing Apps Do YouTubers Use?

In fact, if you've read the whole article, you can find the answer. The apps we show you are highly praised and used by a large number of people. You, as a new YouTuber, can choose one of the above options. After getting accustomed to using these editing apps, you may be able to get more views on YouTube and make money on it.
3

What Features Should I Look For in a Video Editing App for YouTube?

Features you should look for in a video editing app are:

Titles.
Animated stickers/overlays/text.
Split/trim/crop features.
Transitions.
Filters.
Background replacement.
Royalty-Free music stock library.
Conclusion
Before choosing an editing app for YouTube, you can make a checklist of editing apps that you've collected. Then, you can test them and select the most suitable one. Selecting a free editing app is always the best choice if you are a beginner. After fully getting accustomed to edit videos, you can update to a paid version. If you also want to make YouTube shorts, you can read our related articles. If you've read through this article, you now don't need to make a checklist by yourself. We provide you with 8 wonderful options, and then you can select one from them. You can click on the button below to have a free tiral of iMyFone TopClipper first.