No doubt, Discord is one of the most popular messaging platforms. It is commonly used by gamers and streaming professionals. Discord offers both text- and voice-based chat features. It allows gamers to communicate during online streaming.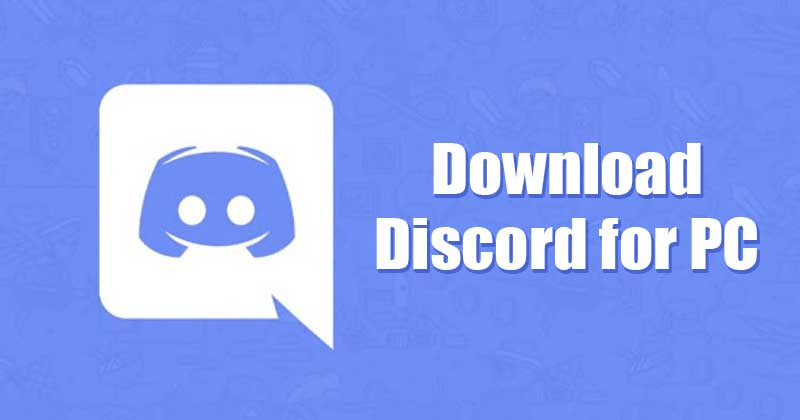 Many people struggle while downloading Discord on a desktop. Therefore, many of them search "Discord download PC" on Google. Downloading Discord directly from the official website can be difficult for you. In this article, we will review 6 of the best alternative apps to use Discord on your Windows. Let's get started.
Part 1: 4 Steps to Download Discord on PC
Wondering how to use Discord on PC? All you have is to download Discord's app on your computer. As a result, you do not need to open your web browser every time to use discord. Here are four steps to download Discord on PC:
To begin with Discord, you need to visit the official website and click on "Download" in the top-left corner.

Once the file is downloaded, it will appear in your downloads bar. Make sure to open the file.
A pop-up box will appear and you need to tap the "Run" button.
In the last step, follow any other prompts that may appear.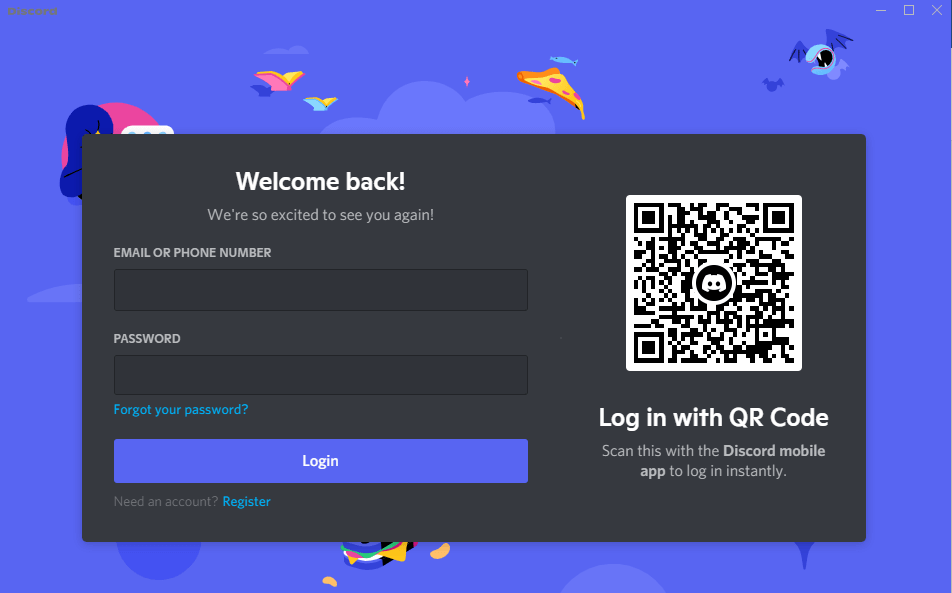 After following these four steps, you can successfully download Discord on PC. Using a screen mirror app is the best alternative to use Discord without downloading. In the next section, we will show you the 3 best screen mirror apps to choose from.
Part 2: Use Discord on PC without Downloading: 3 Fantastic Mirroring Apps
Are you looking for ways to use Discord on PC? There is no need to download Discord when you have the best screen mirror app. No doubt, playing games and watching movies feel fantastic on big screens of PC or TV. With the screen mirroring technology, now it's the time to say "Good-Bye" to projectors. Screen mirroring allows you to mirror your Android or iOS on PC. So, what are you waiting for?
Let's explore the top 3 screen mirroring apps to use Discord for Windows.
1

iMyFone MirrorTo
iMyFone MirrorTo is the recommended app to use Discord on a PC. It enables you to cast the screen of your Android and iOS phones on PC with a few clicks. With MirrorTo, you can control your phone seamlessly on a big screen using a mouse and keyboard. For that purpose, it is an excellent option to use Discord no matter whether you want to play games like Among Us, ARK: Survival Evolved or have some fun with the audience.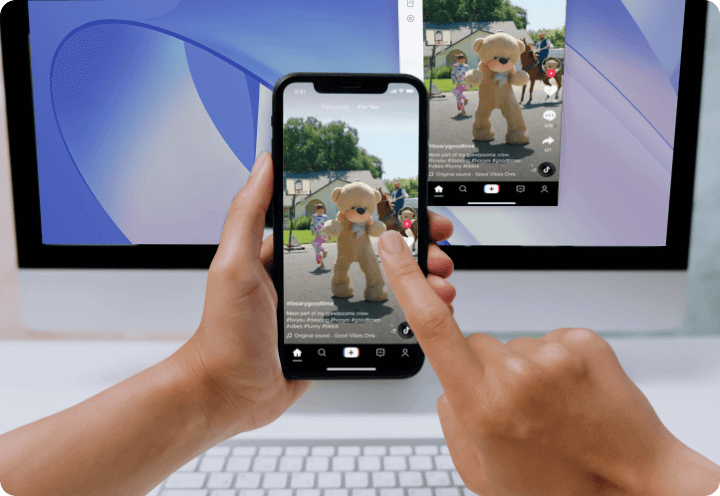 Key Features
iMyFone MirrorTo offers seamless screen share on your PC to use Discord.
With MirrorTo, you can freely control your phone from your computer.
MirrorTo is compatible with most Android & iOS devices. This is one of the best features of this amazing tool.
It offers a wireless connection between your phone and PC. So, you can enjoy playing Discord without any hassle.
Video Tutorial about Mirroring iPhone to PC with MirrorTo
Steps to Use Discord PC with MirrorTo
Step 1.Download the iMyFone MirrorTo app and install it on your PC.
Step 2.Select "iOS", and choose "Wi-Fi". Connect the two devices with the same Wi-Fi connection.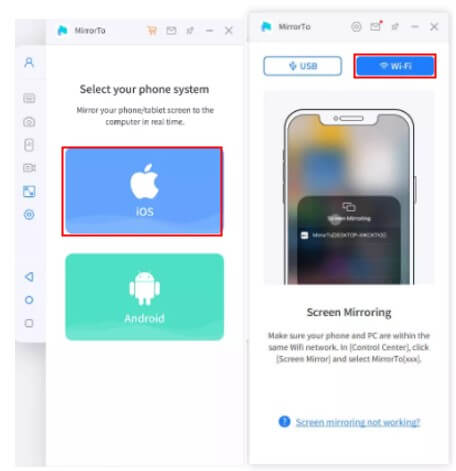 Step 3. Go to "Control Center" and click "Screen Mirroring". Now you can see your phone screen on PC.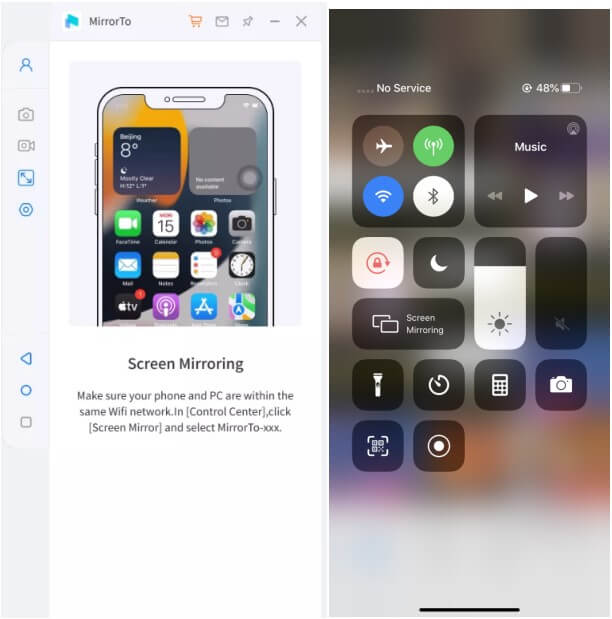 Step 4.Go to "Settings", then enter "Bluetooth" and pair the bluetooth between your phone and computer.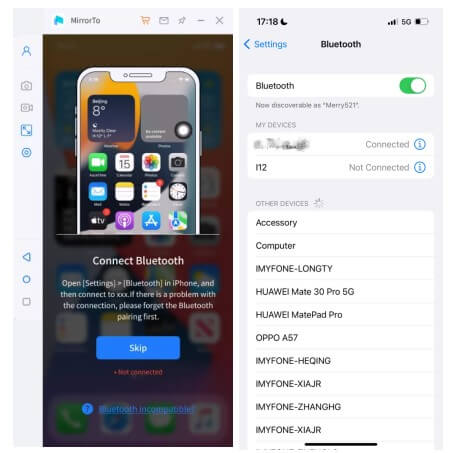 Is your phone screen successfully mirrored to the PC? Now, you can control your phone from your PC. Use Discord PC while playing games on a larger screen.
---
2

ScreenMo
Looking for a great screen mirror app? FonePaw ScreenMo is a perfect option to use Discord on a computer. Indeed, it is one of the best apps to wirelessly record your screen. Most importantly, it lets you mirror multiple devices at the same time to your PC. ScreenMo allows you to control your iPad or iPhone from Mac and Windows PC. In addition, it offers a high-resolution display on the computer. For this reason, it is the best screen mirror for Discord mobile.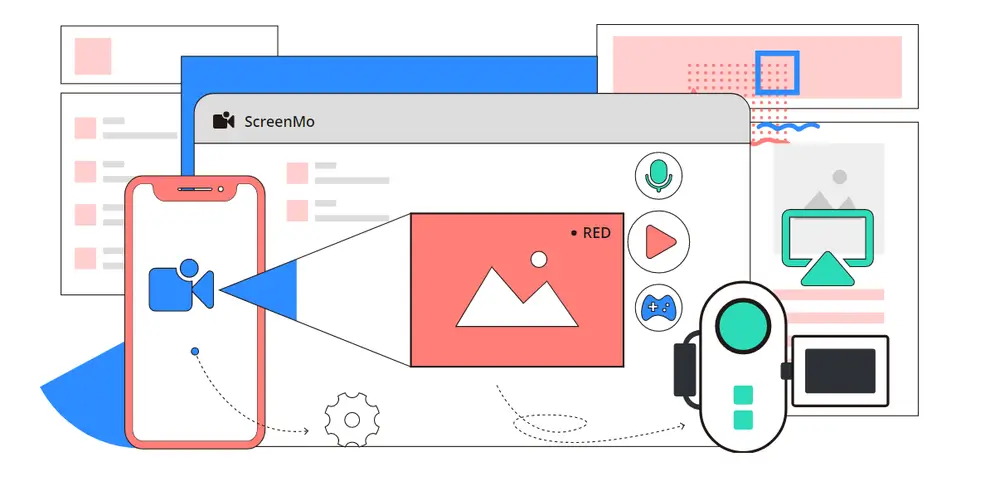 Key Features
Record iOS screen with audio.
Wirelessly screen mirror to computer.
HD recording and mirroring.
---
3

Castto
Castto is another great app for perfect and uninterrupted screen mirroring. This app is pretty simple to use. All you have is to install an app and connect your PC or computer with it. Castto functions itself to give you an exceptional user experience. It helps you use Discord on a big screen to play online games. No doubt, gamers prefer to use Discord to increase the level of entertainment.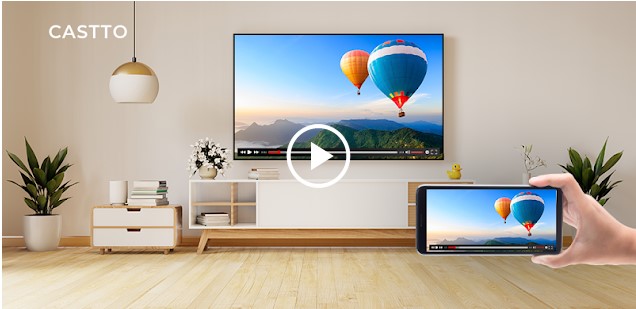 Key Features
High-quality recording.
Simple to use.
Affordable price.
Part 3: Use Discord on PC via Emulators
Using an emulator is the best way to get Discord on PC. The best Android emulators allow you to use Discord for Windows 10 without any hassle. It can be difficult for you to choose the right emulator. So, here are our top 3 picks for using Discord on PC via emulators.
1

BlueStacks
BlueStacks is one of the most comprehensive Android emulators in the market. It is well-known by many users all over the world. It runs on both Windows and Mac. Apart from that, BlueStacks comes with a lot of features to improve the gaming experience. It helps you create customized color schemes and multiple instances.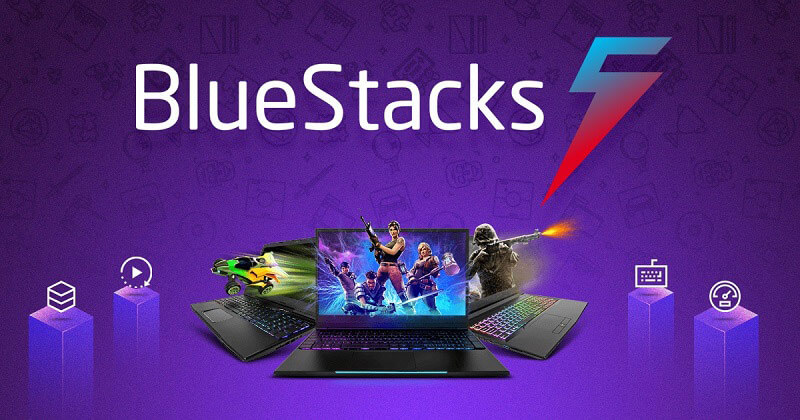 Features
Keymapping tool.
Offers Eco Mode to reduce resource consumption.
Compatible with Android and iOS.
Multiple Instance Manager.
Want to use Discord on PC with BlueStacks? Well, that's pretty simple. Let's find out!
Download & install BlueStacks on your computer.
Install Discord from the Play Store after completing Google sign-in process.
Tap the Discord icon on the home screen and start playing.
---
2

GameLoop
As the name suggests, it is the best Android emulator for gamers. Gameloop is known as the official emulator of Tencent for several games such as PUBG, Call of Duty, etc. Moreover, it features other games aside from Tencent's collection.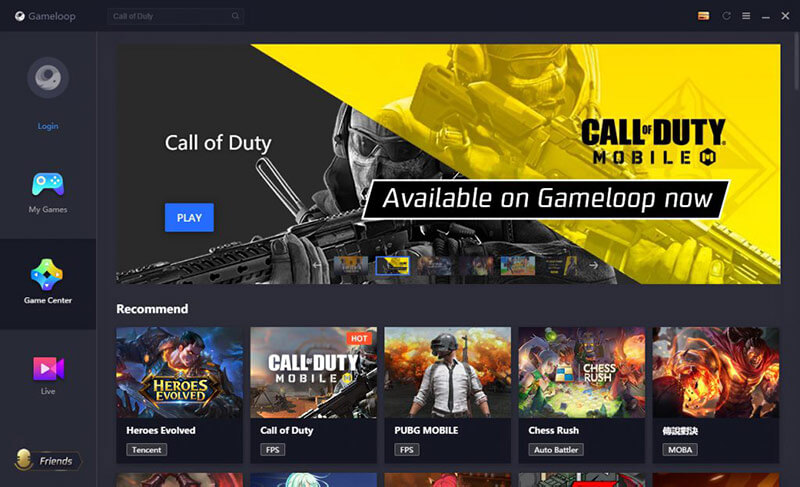 Features
Huge collection of games.
Tencent's official emulator.
Supports Discord and other similar platforms.
Long duration.
Here is how you can use GameLoop for Discord download PC:
Download and install GameLoop from the official website.
Click on the file and open GameLoop. Search "Discord" and click on the "Install" button.
Once the installation is completed, enjoy using Discord on GameLoop.
---
3

MEmu
Are you looking for the best Android emulator? It is very hard to skip MEmu Player when searching for the best emulators. It supports both AMD and Intel chipsets. No doubt, many developers pay special attention to AMD's platforms. So, using MEmu is a huge plus.
Most importantly, this emulator allows you to run multiple instances at once. You can do this either for multiple games or testing features. It works much like BlueStacks. For this reason, it is one of the top-ranked emulators for using Discord. You can get the premium version at an affordable price: $2.99 per month. Moreover, it offers more customization options.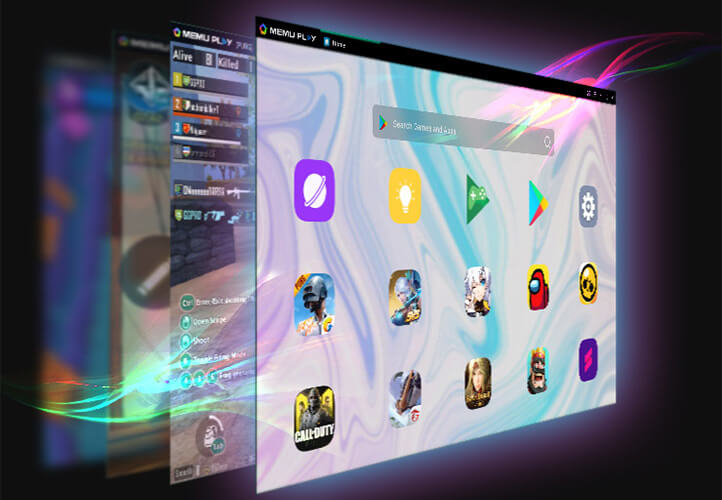 Features
Larger screen with better graphics.
No need to worry about the limitation of battery or mobile data.
Full Keymapping support: precise control of mouse and keyboard.
Supports multiple game accounts on a single PC at one time.
Want to download MEmu to use Discord? Follow these simple steps!
Download MEmu and finish the setup.
Open Google Play on the desktop and install Discord.
After the installation process, click the icon to start.
Enjoy playing Discord with MEmu - chat for gamers on PC.
Conclusion
Hopefully, this article has given you the best answer to "Use Discord on PC." As said before, many people look for ways to play Discord on PC. Though they can download it from the official website, it is not an ideal solution. iMyFone MirrorTo is the recommended screen mirror to use Discord on a computer. It offers a ton of key features to raise the thrill and entertainment levels. With iMyFone MirrorTo, there is no need to download Discord. All you have is to install MirrorTo, connect your device and start playing Discord on a bigger screen. That's it!