Gone are the days when screen sharing an iPhone on a Windows PC was an impossible task due to compatibility issues. Now, you can mirror any iPhone directly on your computer and enjoy iOS 15 FaceTime screen share on a big screen to get better experience.
To help you out, we are here with a step-by-step guide on how to share screen iOS 15 on your PC without going through any tech-savvy procedure.
Part 1: What is iOS 15 FaceTime Screen Share?
The new iOS update has rolled out a new feature called SharePlay on the FaceTime that allows users to share their iPhone or iPad screen with other people while videoconferencing. Apple users are ranking it as one of the most ingenious updates of iOS that will make FaceTime more productive and useful.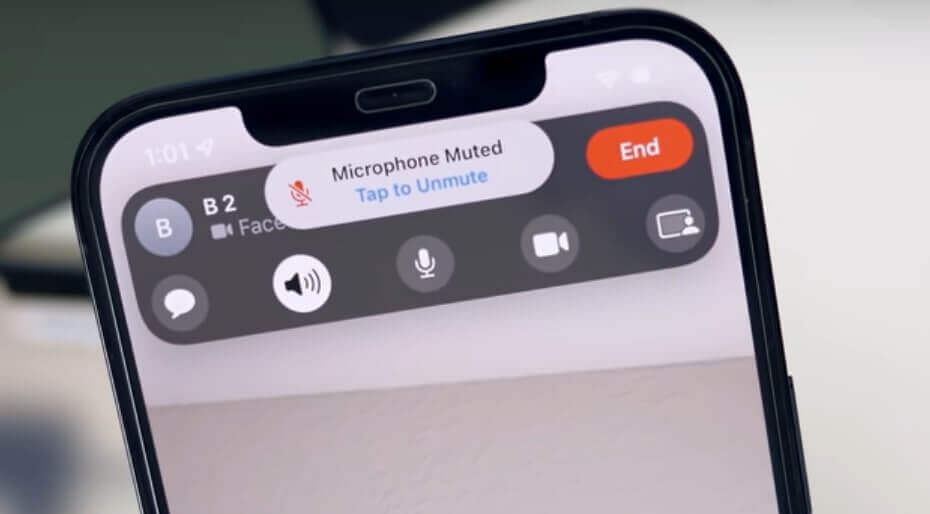 This multi-faceted feature has made FaceTime even more exciting as you can do now watch your favorite TV shows and movies with your loved ones over FaceTime. Similarly, you can listen to Apple music or any pop music together, browse through photo albums and as well as do tons of entertaining stuff together. Using iOS 15 screen share on FaceTime, sharing web pages, documents, or apps with your mates is just one click away.
Part 2: How to Share Screen on FaceTime iOS 15?
The best thing about using Screen Share feature is its ease of use. Before getting started, make sure you have updated the iPhone or iPad to the iOS 15 version. Also, your colleagues or friends are using iOS 15 or later versions as well.
After that, follow the below steps to use iOS 15 screen share FaceTime:
Step 1.First of all, launch FaceTime on your iOS device.
Step 2.Now, tap "New FaceTime" and add the contacts of your mates or colleagues with whom you want to share the screen. Then, tap FaceTime to proceed.
Users can also select a recent contact to start a video call.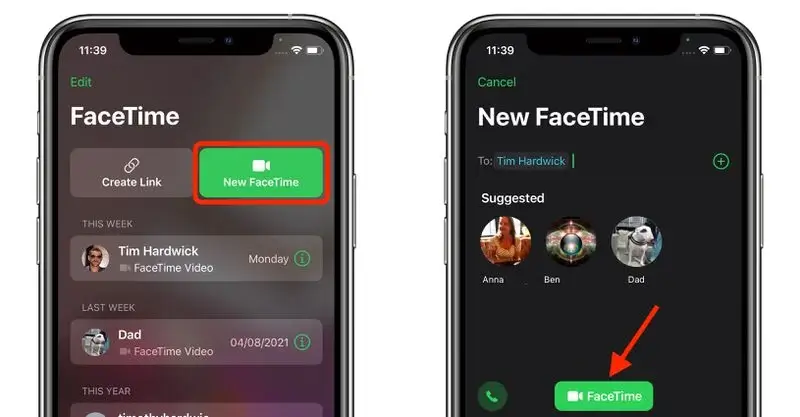 Step 3.When the video call begins, go to the new control panel and tap the SharePlay button at the top-right corner of the screen.
Step 4.From the drop-down menu, tap "Share My Screen". The system will begin a 3-second countdown to initiate the screen share.

Step 5.Now, navigate to any app, photo album, video, or anything on your iPhone that you want to share with the other callers. Enjoy the screen share iOS 15.
If you want to end the SharePlay, simply tap on the status bar and click on the same icon you did to start the SharePlay.
While screen sharing, you'll see the sharing icon at the top-left corner which indicates that screen sharing is active. What's even more interesting is that the other calls can move around your screen and double-tap to make it look bigger.
Part 3: How to Use FaceTime and Screen Sharing on PC?
Have you imagined using the latest SharePlay feature on a big screen and enhance your experience? Luckily, you no longer need to imagine as iMyFone MirrorTo allows you to mirror your iPhone on a Windows PC and enjoy the iOS 15 FaceTime share screen like it's meant to be.
MirrorTo is specifically developed to help iOS users Screenshare their iPhones or iPads to their PCs with just one click. Compared to its competitors, MirrorTo is easy to use, offers a fluent and consistent connection, and doesn't produce any lag even on low-end PCs. The interface is so simple that even a 10-year kid won't face any issue in installing and using it.
Features of MirrorTo
Screenshare most iPhones and iPads quickly.
Provides a fluent connection without any lag.
You can control the iPhone with mouse and keyboard.
24/7 customer support.
Check out yourself how easy it is to screen share iPhone iOS 15 on a PC using MirrorTo:
Step 1.After downloading and installing iMyFone MirrorTo, launch it on your computer.
Step 2.Now, hit on iOS on its home interface. Be sure both your iPhone and computer are connected to the same Wi-Fi server.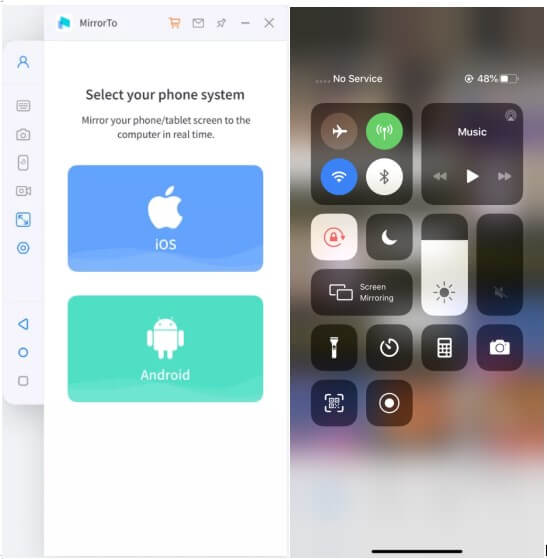 Step 3.If prompted, give permission to MirrorTo to access private network, public network, and public domain as shown in the figure.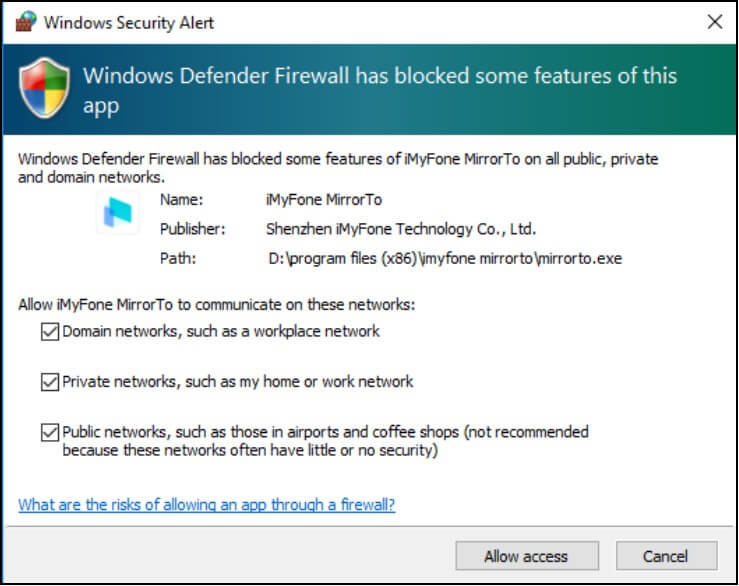 Step 4.On the next interface, select iOS screen casting. Then, go to control center on your iPhone and click on the Screen Share icon.
Select MirrorTo from the available options to start screen casting.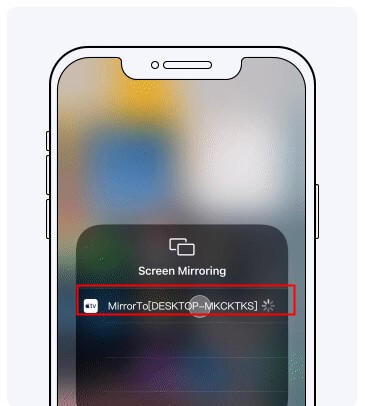 Step 5.After that, tap and hold the Bluetooth icon on your iPhone and pair it with your screen casting computer.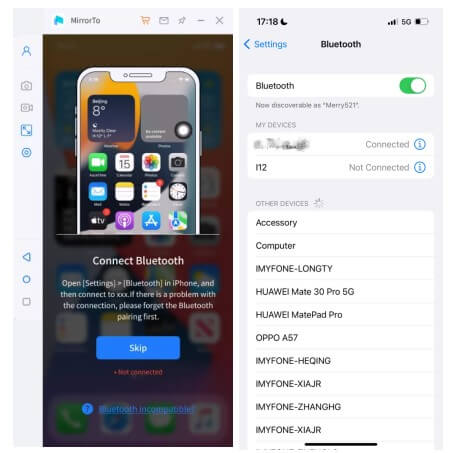 Step 6.Finally, start FaceTime and initiate SharePlay (as explained in Part 2). You'll be able to view everything on your iPhone on your PC.
Part 4: How to Fix FaceTime Screen Share Not Working on iOS 15?
As great as every iOS update is in terms of new and exciting features for iOS users, that doesn't make it immune for minor bugs and glitches. Lately, many users have complained that iOS 15 FaceTime screen share not working even after successfully updating their iPhones.
Before you start worrying, the good news is that you have the option of repairing your iOS system using a powerful program – iMyFone Fixppo. This third-party software performs a deep scan of your iPhone and automatically troubleshoots any glitch that might have caused this issue. Additionally, it fixes over 100 iOS-related issues on your iPhone without losing any data.
Here's how to use this software:
Step 1.Head to the official website and download iMyFone Fixppo on your computer.
Step 2.Launch the program and select "Standard Mode" to get started. This mode easily troubleshoot screen share not working issue.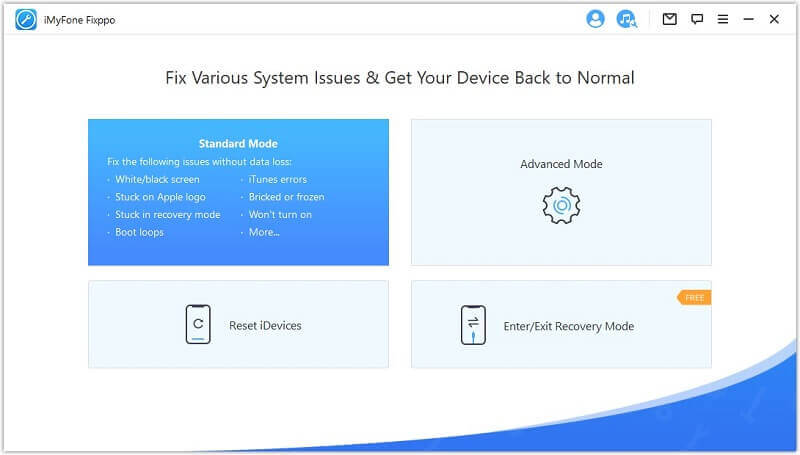 Note that the Advanced Mode wipes out your data.
Step 3.Now, connect your iPhone to the computer and hit Next when the program detects it.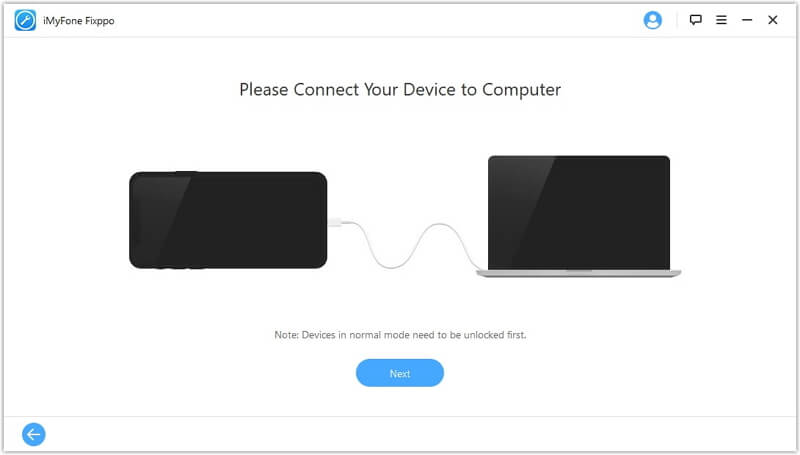 Step 4.Fixppo will automatically detect the right firmware package corresponding to your iPhone version. Click on Download and wait patiently until the process is completed.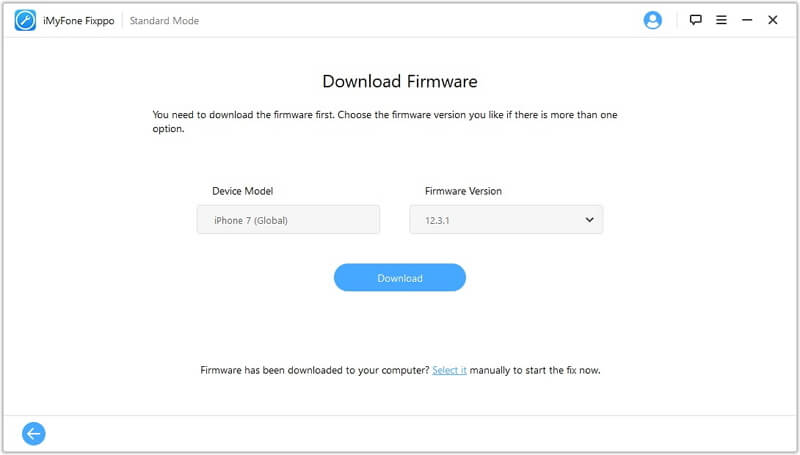 Step 5.Fixppo will automatically detect the right firmware package corresponding to your iPhone version. Click on Download and wait patiently until the process is completed.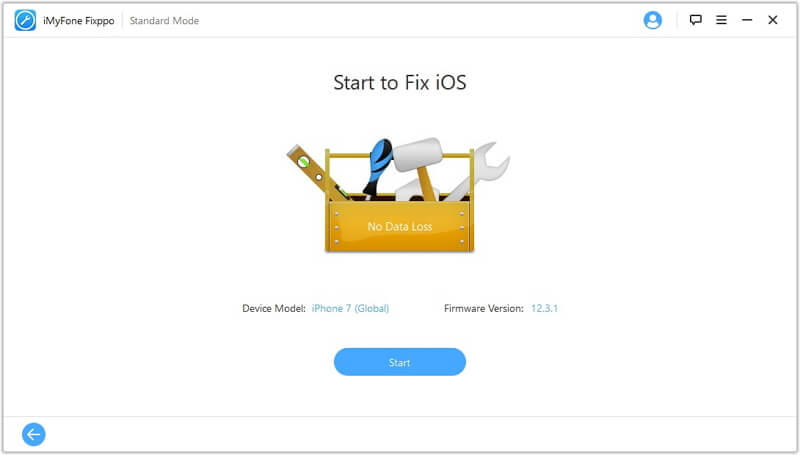 Click on Done and start using screen share feature.
Conclusion
Many people love to enjoy SharePlay on a big screen for both personal and professional purposes. This article shows using iOS 15 screen share on a Windows PC is a straightforward task using iMyFone MirrorTo.
If this screen share feature is not working on your iPhone, install iMyFone Fixppo and perform a system repair to fix it. For any queries, feel free to contact us.