Screen mirroring an iPhone to Macbook can be done easily with Airplay or certain third-party screening apps, but sometimes, Wi-Fi can be an issue. Most of the solutions you know of might require Wi-Fi, but there are ways when you can screen mirror without it. 
Have you faced the issue of mirroring without Wi-Fi? If yes, then this is exactly where you should be, as this blog will guide you about Screen mirroring iPhone to Macbook without Wi-Fi connections. 
Part 1: Everything You Need to Know About Using Airplay Without Wi-Fi 
1

Do You Need Wi-Fi to Airplay? 
The simple answer is both Yes and No. When you use AirPlay to screen mirror movies or programs from streaming platforms to your Macbook, you must be connected to the internet.
For those instances when you already have the content on your iPhone that you wish to AirPlay to a Macbook, you can employ peer-to-peer AirPlay. It is not necessary to use Wi-Fi when streaming material from your iPhone's internal memory rather than from a cloud-based streaming platform, as long as the media is stored on your iPhone.
2

Do You Need Wi-Fi to Mirror Your Screen? 
When using Screen Mirroring, you don't necessarily need to be connected to a Wi-FI, but both your devices must connect to the Wi-Fi temporarily that your devices generate to link together for Screen Mirroring to function.
There is no need for a Wi-Fi network or Internet access, but both your iPhone and Macbook must have functional Wi-Fi radios to operate normally.
3

What Do You Need for Peer-to-Peer Airplay?
Peer-to-Peer AirPlay doesn't really work properly with all TVs and iOS devices on the market. An iOS device operating a more current version of iOS than iOS 8 as well as a 2012 Mac operating Mac OS X 10.10 is also required for peer-to-peer Airplay.
For Apple TV, you'll need the most recent version of Apple TV 3 rev. It is also recommended that your Apple TV 3 has tvOS version 7.0 (or later) loaded on it. All Apple TV 4 devices are capable of executing this feature.
4

How to Mirror iPhone to Macbook Using Airplay? 
Most people know how to use Airplay to mirror iPhone to Macbook over a stable Wi-Fi connection, but there is a way of Screen mirroring without Wi-Fi, and frankly, it is much more convenient. Not everyone is comfortable with sharing their Wi-Fi passwords with everyone, and this is where Airplaying without Wi-Fi comes in handy.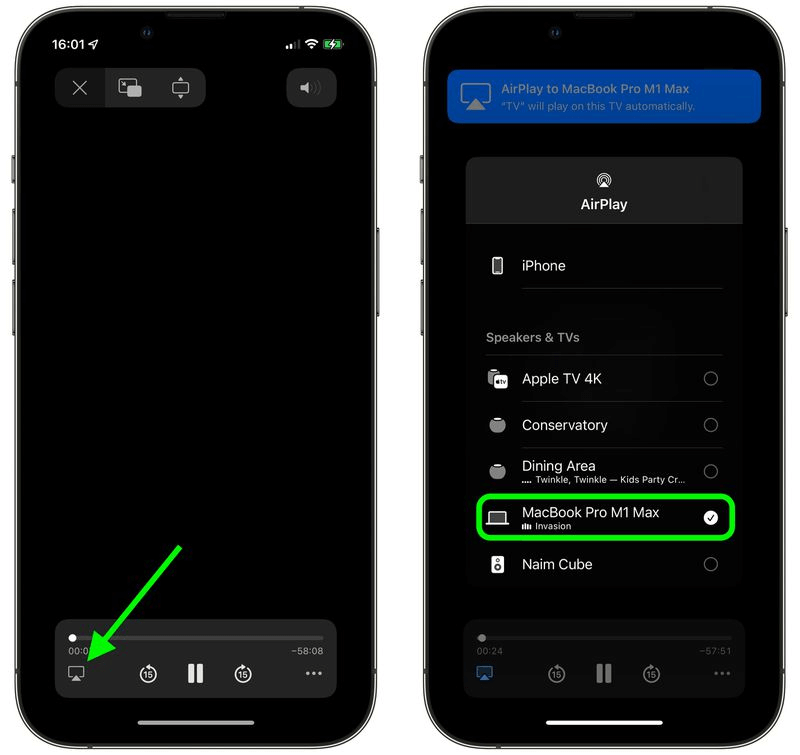 Search for the AirPlay icon in the Control Center or inside the supported applications if you have an iPhone. Screen Mirroring is a feature that allows you to share the iPhone screen through AirPlay. To enable it, go to Control Center and choose the option of Screen Mirroring. Next, from the AirPlay menu, choose your Macbook as the source. Yo ou must be able to access your iPhone screen for video or audio content through wireless streaming on your Macbook. 
Part 2: Mirror iPhone to a Macbook with QuickTime (Via USB Cable)
QuickTime player is pre-installed on every Macbook. This is an extremely flexible application. It allows us to listen to music and watch films on our Mac. It allows us to transfer and modify video and audio files on our Macbook. It allows us to record sounds and view movies on our Mac computer. Screen mirroring on iOS devices is yet another hidden function of QuickTime that is widely appreciated.
Steps to mirror iPhone to a Macbook with QuickTime: 
Step 1. Connect the iPhone to your MacBook with the help of a USB cable.
Step 2. Launch QuickTime on your Macbook. 
Step 3. At the top of the screen, look for "File" in the menu bar and click on it.  
Step 4. Select "Nee Movie Recording".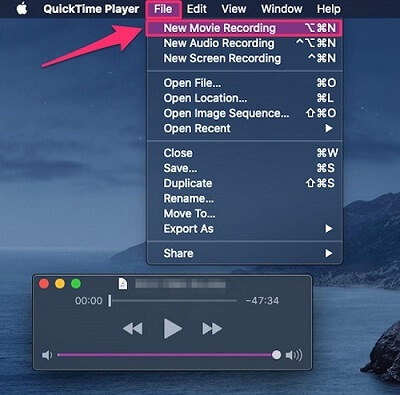 Step 5. Press the down arrow, which is located beside the red record button. Choose your iPhone from the listing of accessible devices on your Macbook. If it isn't present, unplug and reconnect your iPhone to see if it appears.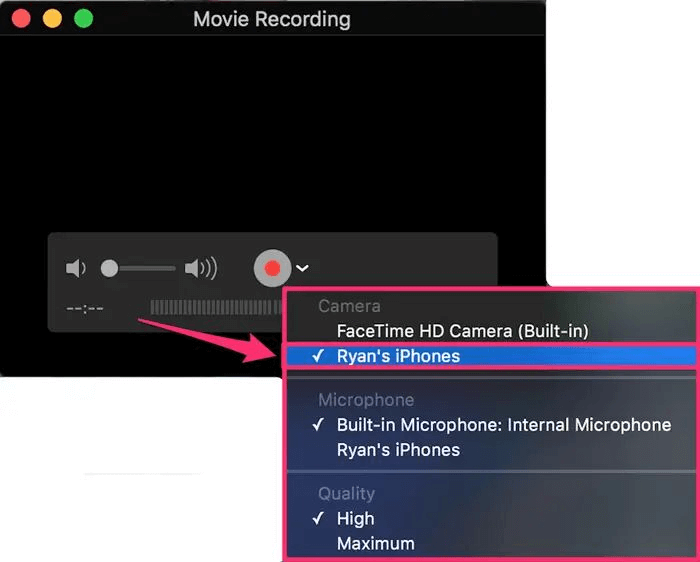 Step 6. Now, your iPhone will be completely mirrored on your Macbook. 
Part 3: Screen Mirroring iPhone to Macbook with AnyMirror (Via USB Cable)
AnyMirror is a powerful tool that allows screen mirroring between iPhone and Macbook. If for some reason, you are unable to screen mirror using Airplay or QuickTime, then AnyMirror can solve your issues in no time. AnyMirror is easy to use, and you can get the hang of it in only a few seconds. You can connect the devices with Wi-Fi and USB cable as well. You can also easily take recordings and screenshots while the screen mirroring is turned on. 
Follow these steps to screen mirror iPhone to Macbook using AnyMirror: 
Step 1. Firstly, download and install AnyMirror on your Macbook and iPhone. 
Step 2. Connect your iPhone to the Macbook using a USB cable. 
Step 3. Once the devices are connected, select the "Screen Mirroring" option on your Macbook and click on "OK". 
Step 4. Select the mode for screen mirroring on the iPhone and select "USB". Then click the Start button and choose "Start Broadcast".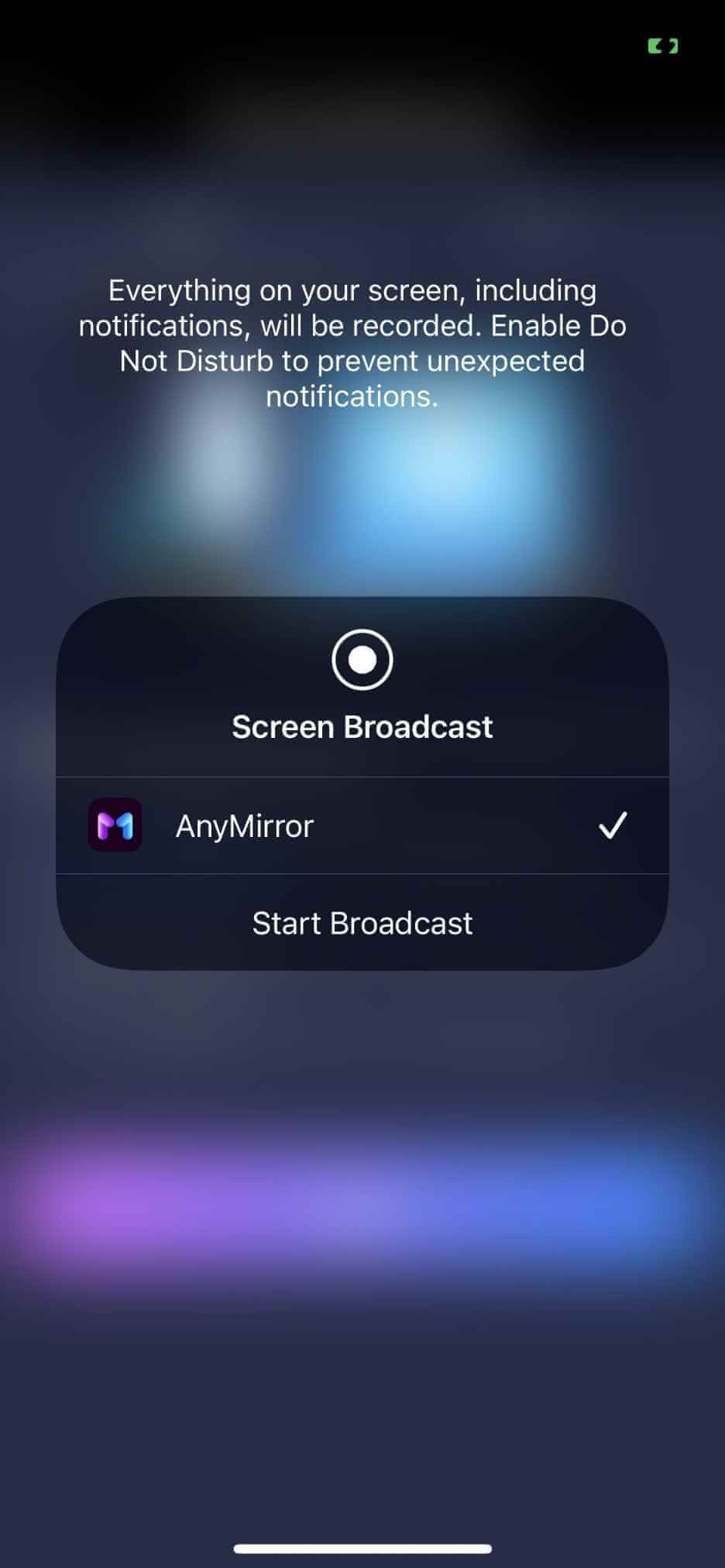 Step 5. Your iPhone should now be visible on your Macbook as the mirroring process is completed. 
Bonus: Screen Mirror iPhone to Macbook via iMyFone MirrorTo Using WI-FI
iMyFone MirrorTo is a genuine and consistent screen mirroring tool that enables you to quickly broadcast the screen of your iPhone to your Macbook. iMyFone MirrorTo makes operating an iPhone on a Macbook very practical. Your Macbook can broadcast your activities, and your iPhone can be seen on a large screen for a more engaging and fun time on the big screen.
Features of MirrorTo
Screen mirroring with MirrorTo is made possible via the use of powerful algorithms that ensure a smooth connection with no latency or bugs.
MirrorTo offers comprehensive customization options that allow players to tailor the game to their gameplay preferences.
MirrorTo provides comprehensive controller settings that allow you to handle your big screen with ease.
Video Tutorial about How to Mirror iPhone to PC (Also Suitable for Mac)
Steps to Follow
Step 1.Download the iMyFone MirrorTo app and install it on your PC.
Step 2.Connect the two devices with the same Wi-Fi connection.
Step 3. Go to "Control Center" and click "Screen Mirroring". Now you can see your phone screen on PC.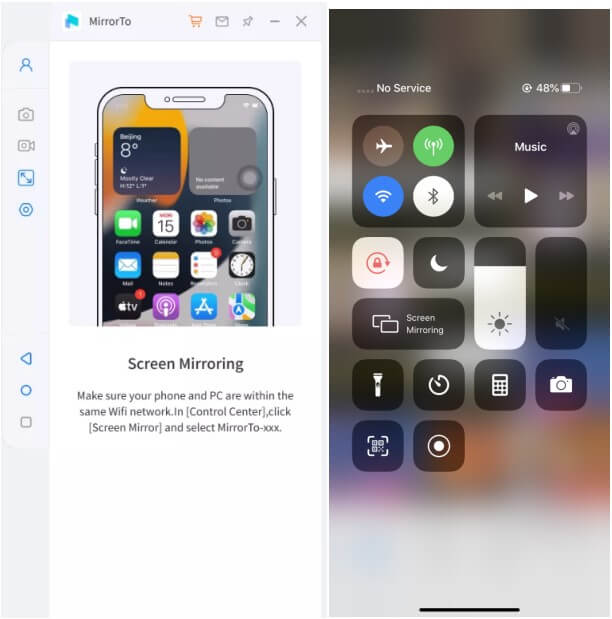 Step 4. Now you can see your phone screen on PC.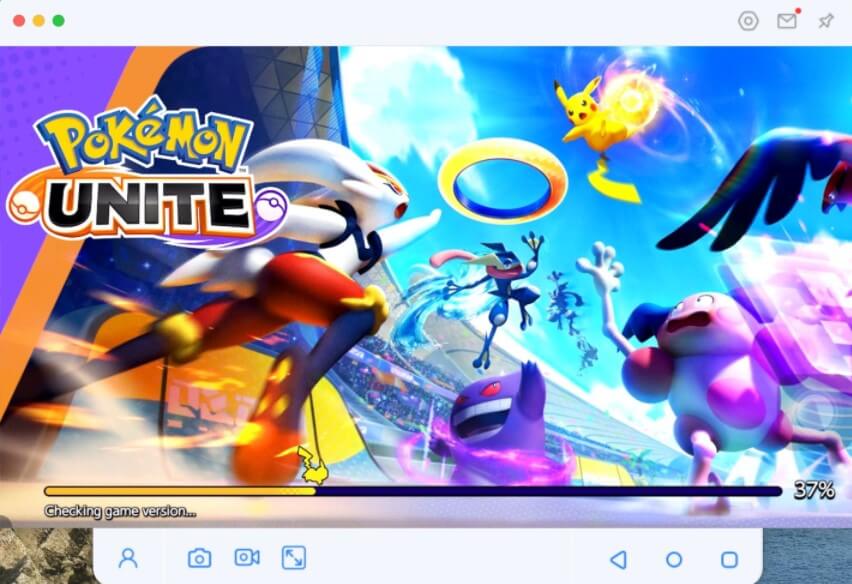 Step 5.Go to "Settings", then enter "Bluetooth" and pair the bluetooth between your phone and computer.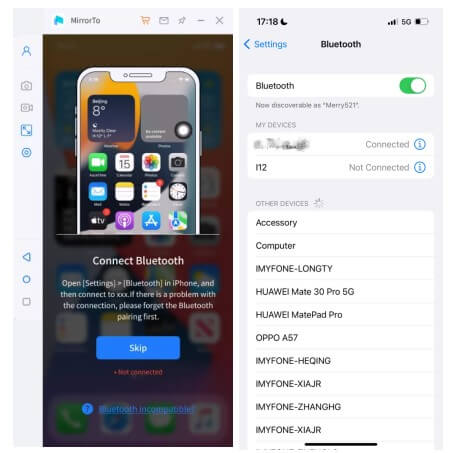 Is your phone screen successfully mirrored to the PC? Now, you can control your phone from your PC.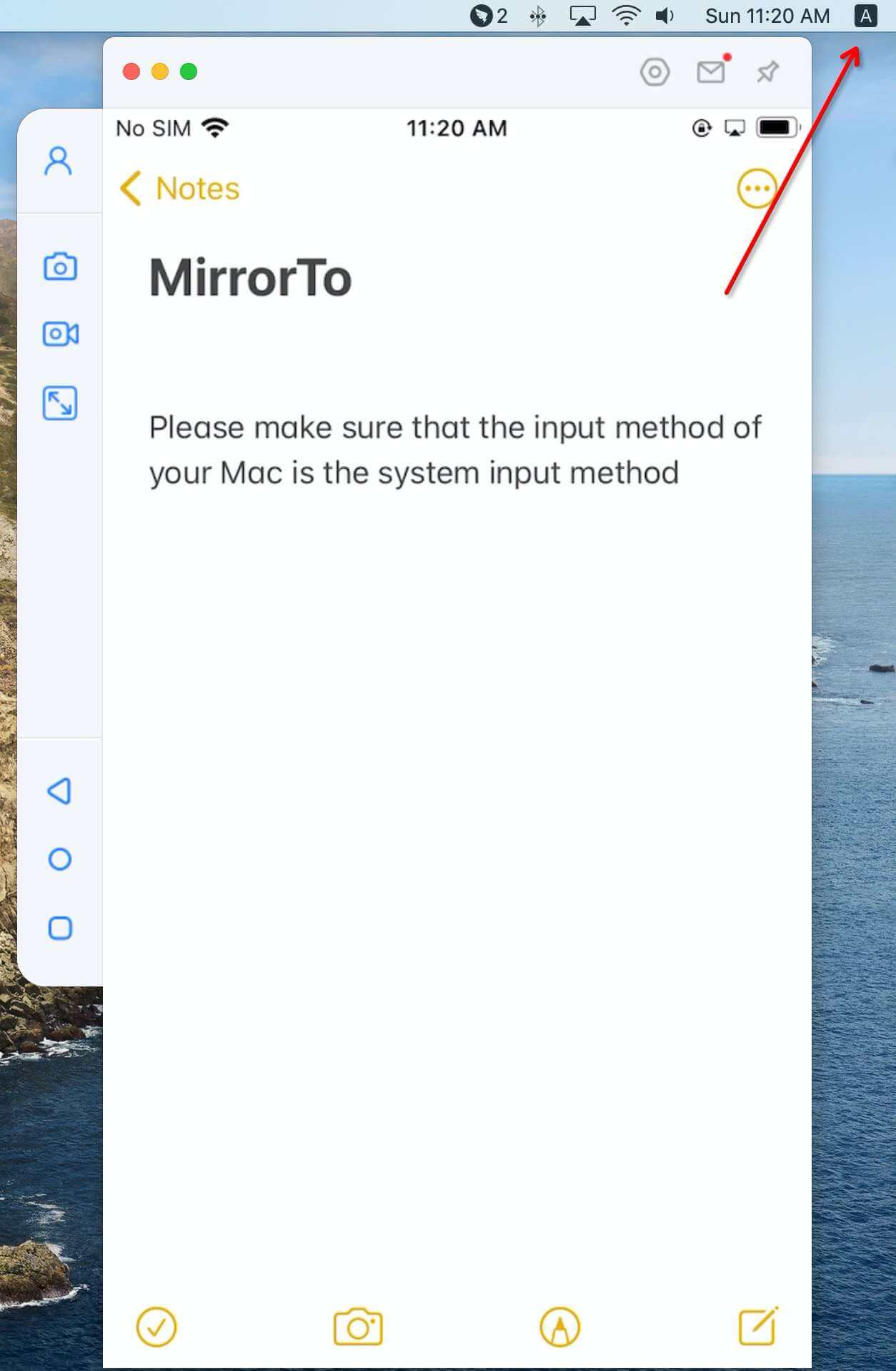 Frequently Asked Question
1. What is the difference between AirPlay and Screen mirroring?
Screen mirroring works by sending a video stream from iPhone to the Macbook through your internet. With AirPlay, the Macbook receives the video's Web address and plays it instead. The Macbook receives any playback controls pressed on your device.
2. Does Airplay affect sound quality?
Airplay might improve the sound quality as it mostly uses Wi-Fi.
Conclusion
These are some of the methods you can use to screen mirror an iPhone to your Macbook without necessarily using Wi-Fi. Airplay and QuickTime are viable options, but iMyfone MirrorTo can also solve your mirroring needs.