Question
Hi iMyFone! Why is my assigned ringtone not working on my iPhone 6 after updating to iOS 13, how can I fix it? Please help, your suggestions are greatly appreciated. Thanks!
Lots of Apple users have been complaining that their custom ringtones (on iPhone 6/7/8/X) not working after they updated to the iOS 13(or iOS 12/11). For some, it's either the device isn't alerting(ringing) at all, while for some, their preset ringtones changed to the default ringtone after updating. Whichever challenge you are faced with, we will be showing you some simple and effective tips to fix these issues.
Part 1: How to Fix "Custom Ringtone Not Working" Problems (iOS 13/12/11 Supported)
Solution 1: Adjust the Volume
Strange but true, many individuals forget to check the volume while testing the ringtone.
Go to Settings > Sounds
Increase the volume slider in Ringer and Alerts volume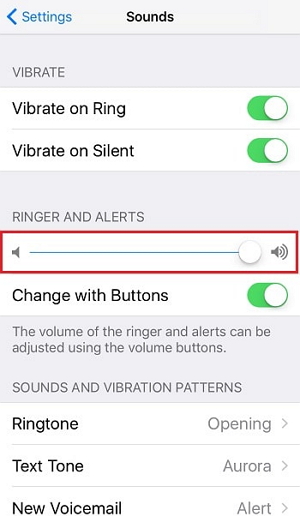 Solution 2: Make Sure Mute Button is OFF
Before you check your ringtone, make sure you have your phone's Silent mode disabled and set on to the Ringer mode. Straightforwardly, if not checked, you will feel like there is some problem with your ringtone and hence it is not working.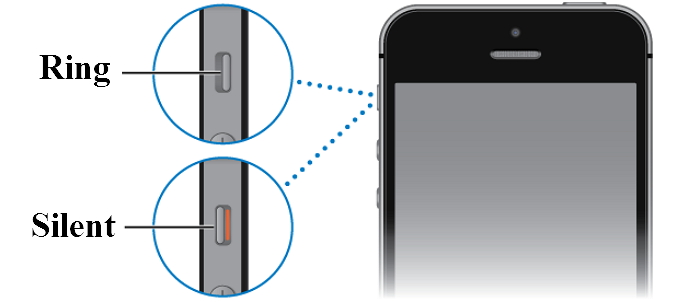 Solution 3: Restart Your iPhone
Restarting the device helps in fixing many of the issues; here too you can simply restart the iPhone to deal with your "iPhone Custom Ringtone Not Working" problem.
Hold the power button until you see Slide to Power Off screen
Drag the slider by touching the screen and sliding it towards the right.
Note: To turn your iPhone as ON, press the power button until the apple logo appears on the screen.
Solution 4: Wait For the New iOS Update to Fix This Bug
If you don't want to invest your mind in the problem and like to leave it as it is, probably you should wait for the next update to fix the ringtone related bug. Markedly, if you are thinking about Downgrade, that is not the solution. Concede, ringtone issue can be sorted but surely you will not want to miss the other features of the latest update.
Part 2: How to Add Custom Ringtone from PC to iPhone with Tunesmate (without iTunes)
While you may face numerous difficulties setting custom ringtones, iMyFone TunesMate brings to you the easiest option available to eliminate all your "Custom Ringtone Not Working" problems. Created by iMyFone, TunesMate is a renowned third party alternative specially produced for Window and Mac users with iPods, iPhones, and iPads. Talk about data sync, you get all the powers to establish a perfect hold on everything you need. Whether you want to set ringtones, sync, transfer, delete or organize your files, TunesMate acts a perfect solution to all your worries.
Main Features about
TunesMate
It lets you transfer all your favorite tracks just in a single click. No more hassles to transfer music.
It helps transfer data/music from your iOS devices to iTunes/Computer or vice versa.
It lets you freely define the duration and lyrics of the ringtone as per your preference and enable your ease to save it on device or PC.
It lets you freely import and export all your music files/data across devices, between iPhone and iTunes PC in the easiest way possible.
Feel limitless with TunesMate functionality to transfer and sync data with any number of devices.
5,000,000+ people have Download it.
No more "Custom Ringtone Not Working" issues now. With only a few steps you can get it all done seamlessly.
Step 1: Launch TunesMate on your computer and connect your iPhone.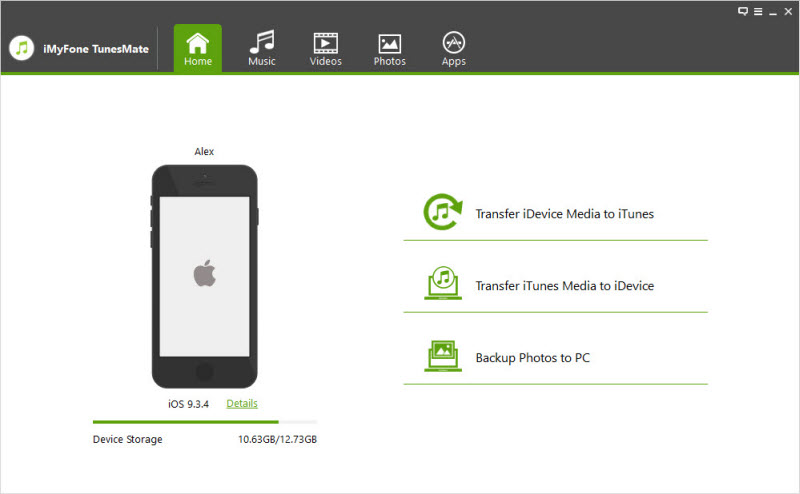 Step 2: Click on the option Music in the top menu and click Ringtone and then Ringtone Maker.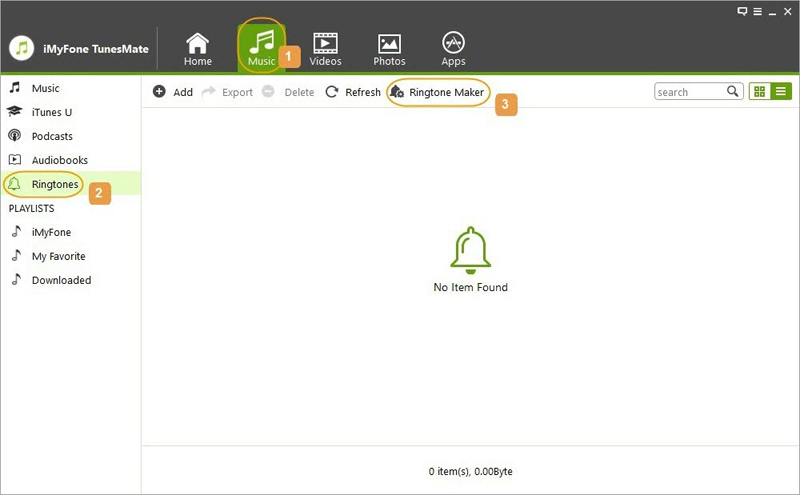 Step 3: Browse for your music through Local Music or Device Music options.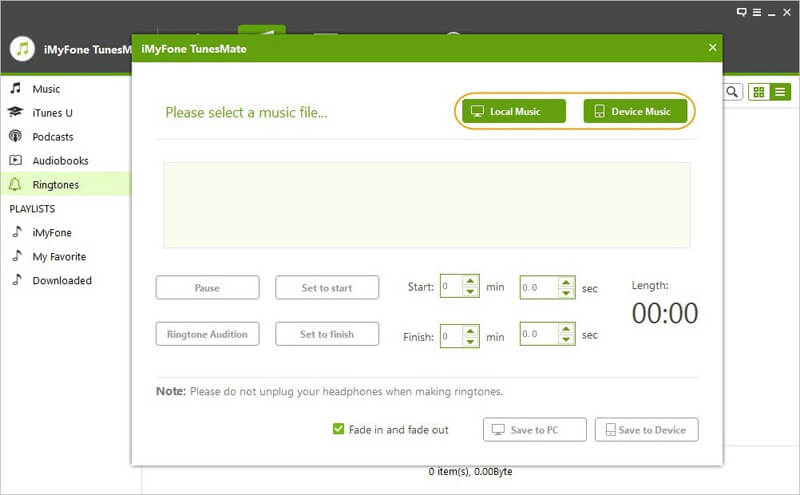 Step 4: Once you get done loading the song, enjoy the ease to define your ringtone with the options like Set to Start, Set to Finish, Length, Fade in Fade out etc.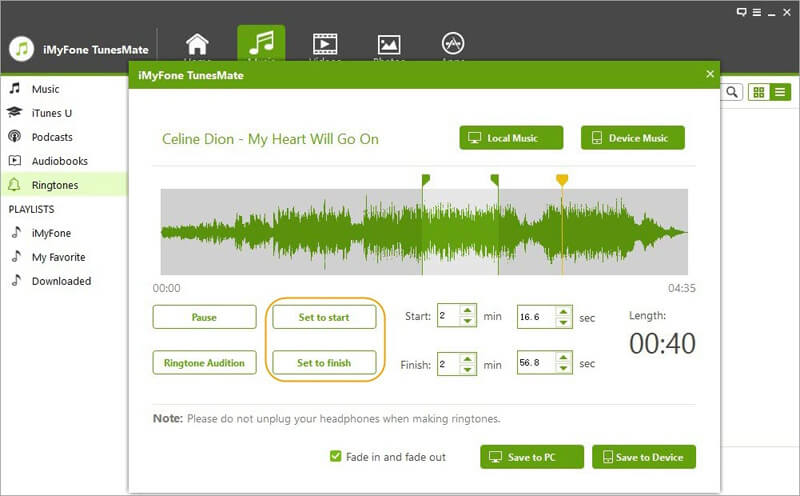 Step 5: Click Save to PC or Save to Device as per your choice. It's done. Enjoy!