During the Apple's annual world wide developer conference (WWDC) that was held in San Jose this year, Apple made an announcement that with macOS Catalina; iTunes would be broken up into discrete apps and iOS device synchronization will be migrated to someplace else. This news has been making waves for the past weeks and many Apple device users are raising questions concerning syncing their iOS devices and what happens next.
In this article, we will answer the question, "Is Apple really killing iTunes?" by introducing what's wrong with iTunes, why Apple is replacing iTunes now, and what the iTunes main replacements would be. More so, we will also discuss how to sync files from the iPhone to the computer and from computer to iPhone without using iTunes.
iOS 13 iTunes Sync – Is Apple Really Killing iTunes
Since the invention of iTunes (Apple's most used software) in 2001, it revolutionized the media industry. But the time to end this jukebox software has come with the introduction of macOS 10.15 Catalina. Hence, iTunes will no longer be supported by new upgrades on Apple desktops and laptop computer operating systems.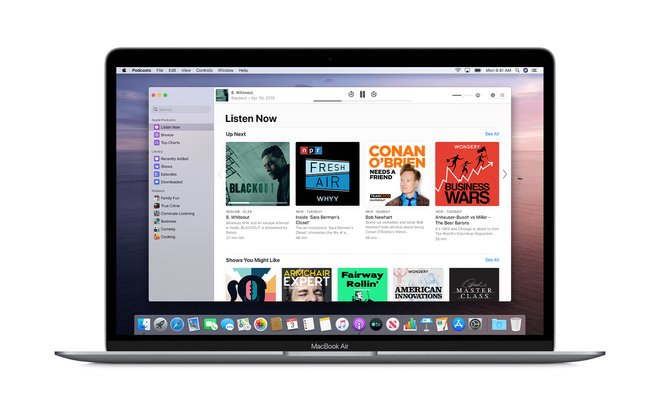 What Was Wrong with iTunes?
iTunes was created to become the interface to Apple's Digital Hub strategy. Steve Jobs unveiled iTunes 2001 as a hub that would connect and manage everyone's digital lives, which was meant to link together digital cameras, music players, and organizers.
With this philosophy in mind, Apple Inc. added video functionalities to iTunes features in May 2005, Podcasts on June 2005, eBooks in January 2010, etc. In WWDC 2019, Apple even joking announced that they intend to add calendar, web browsing, and email functionalities to iTunes.
All these features have made iTunes become a bloated mess as it tries to become a piece of software that can contain all the entertainment every Apple device user could ever want.
Why Replace iTunes Now?
As time went on and more features found their way into iTunes, the philosophy behind the invention of iTunes overladen the software, and it became obvious that there is a need for a change. More so, users complain of incessant update every time they open iTunes.
Now, Apple wants to create apps that would identify and function well on the Apple Music and Apple TV+ services. The iTunes brand will not be fit for these services due to usability issues, so, it's time to split iTunes into different apps.
What are iTunes Main Replacements?
If you think that with iOS 13 no iTunes, then you are right but wrong too. You are right because iTunes will no longer be available as a single app that is supported by Apple, but iTunes functionalities and features still live in the following applications:
Apple Music

Apple Music is the app that would carry the main features of iTunes. it's expected to encourage users to continue with Apple Music subscriptions while also letting them access their entire music library. You will also access the iTunes Music Store from this app.

Apple TV+

The Apple TV will carry all the video functionalities of iTunes such as buying and renting full 4K HDR videos. Other numerous exciting features would come with this app such as pausing a video in iPhone and switching to iPod screen to continue the video from where you stopped.

Podcasts

The Podcasts will still have the features and functionalities it has on the iOS devices while still supporting over 700,000 shows. You will be notified of new episodes immediately they are released.

Finder

Syncing your iOS device on Mac will now be done through the Finder app. iOS 13 iTunes sync, backup, restore, and an update will be the primary functions of the Finder app.
iOS 13 – Sync Your iPhone without iTunes on Mac
There are two ways to sync your iPhone, iPad and iPod touch on Mac. You can either use the iTunes replaced apps or use third-party iPhone sync software (iMyFone TunesMate).
Use TunesMate iPhone Transfer to Sync iOS 13 Files:
iMyFone TunesMate is a software that assists Mac and Windows owners to upload, sync, backup, and restore media files between iPhone and computer efficiently. This tool has been the source of relief for many iTunes users who find it difficult to sync files with iTunes due to usability issues, errors, and bugs. TunesMate can sync files to iOS 13 iPhones and iPads without hassles.
TunesMate Great Features
Sync media files from iPhone to computer/iTunes, supporting purchased or non-purchased files
Directly copy the selected files in bulk from computer to iPhone without damaging the existing iPhone data
Easily edit your iPhone media files on computer
Work also as a ringtone maker that you can customize, transfer, add, delete tones in the way you enjoy
Supported media files includes music, video, audiobooks, ringtones, playlists, photos, etc.
In all, you don't need to be worried that Apple is bringing iTunes to an end, because you can still manage all the media files on your device using iMyFone TunesMate. So, get a trial version or paid version of TunesMate now to manage your iOS files efficiently.