You may probably have problems checking out songs name on your iPhone through iTunes and have tried your best to identify the song. Other times you may even have the problems of playing some songs from your music library or even delete some songs. If you experience such, don't get frustrated some software can help you with this problem, and that's what this article is all about.
Your inability to identify your songs on your iTunes may be for some reason which may include your iTunes being outdated and the need to upgrade or you didn't properly sync those songs. No matter what the reason why you couldn't identify your songs name, below are ways whereby you can identify song without using iTunes.
How to Identify the Song Name That iTunes Cannot Identify
As sometimes iTunes cannot identify song name, we need to find other ways to identify them, there are many song identifier that can help us to solve this problem.
1

iMyFone TunesMate iPhone Manager Software
There are quite some flaws with iPhones such as identification of songs name, and possible solutions are not easy to access. However, iMyFone TunesMate is useful software which can solve this problem. All you need to do is open the application and sync your songs with it. Also, TunesMate supports every file type. You can also transfer and manage all videos and music formats as you please.
The following are the main features of iMyFone TunesMate:
It bypasses iTunes limitations easily as you export your videos, music, and other media files.
Two-way transfer! With TunesMate, you can not only sync videos and videos to iPhone but also transfer iPhone media to PC/iTunes.
With only a single click, you can transfer the entire playlist to anywhere.
Keep your iPhone or iPad playlist fresh with good music. Effortlessly erase those songs you no longer want
With TunesMate you can share bought music with different Apple's IDs.
Effectively manage music playlists by exporting, importing and deleting songs
You can also easily rename songs on TunesMate
Steps on how to sse TunesMate to iIdentify songs without iTunes:
Step 1: Open TunesMate.
Step 2: Let TunesMate connect to your iPhone and then scan it.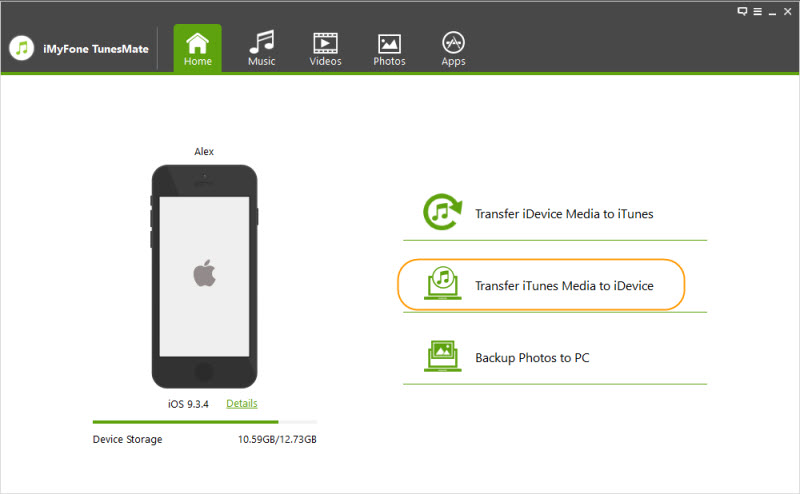 Step 3: Transfer those songs whose name cannot be identified by iTunes by clicking "Transfer iTunes Media to iDevice", then select the "music" and click tranfer.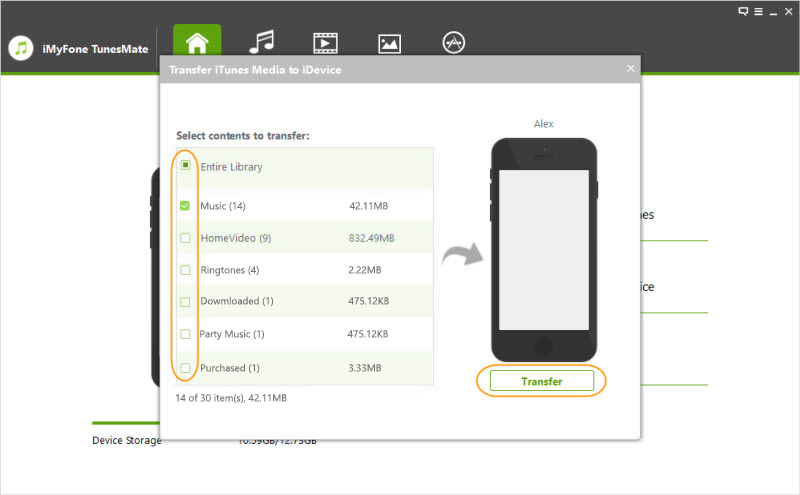 Step 4: Go to "music," click on "music" tab from the left sidebar and the songs will be displayed with their name on the right panel.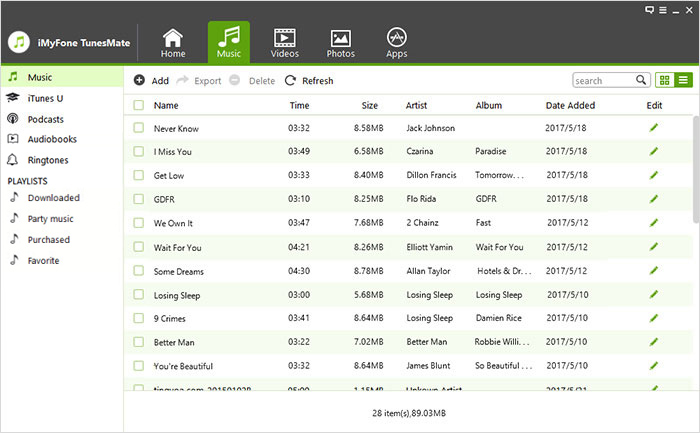 2

Siri
This application allows you to easily distinguish any track that is playing on your iphone, without unlocking your phone.
Steps to use Siri to identify songs on your iPhone:
Step 1: Play the song you want to identify on your iPhone.
Step 2: Hold the home button of your iPhone to invoke Siri. Then ask, "What song is playing?"
Step 3: Siri will respond to your question by saying: "Let me tune in.", "Tuning in" or something similar to this, and take a couple of seconds to identify the song and show the results including the song's name.
Step 4: You can also do this by invoking Siri without having to press the home button.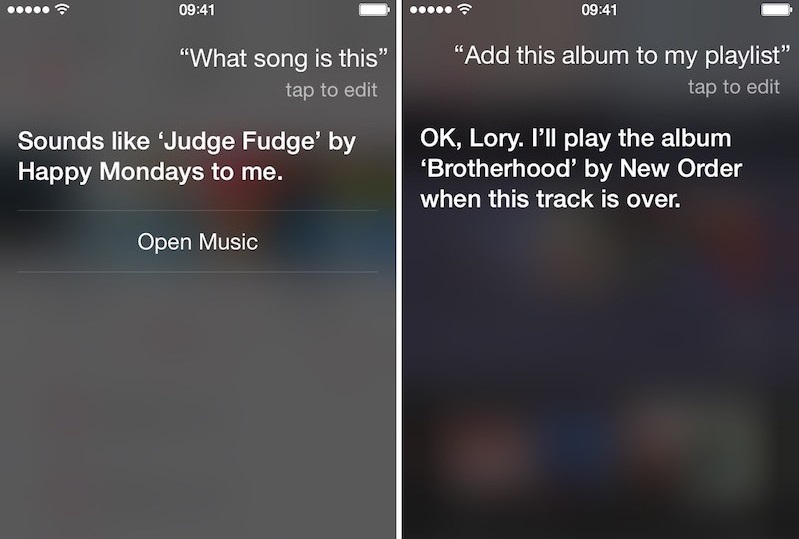 3

Tunatic Song Identifier
If there are lots of songs in your iTunes library that you don't know even their name? You can recognize each iTunes songs for free using Tunatic software. Just an internet connection and an amplifier which is optional required.
Steps on how to use tunatic:
Step 1: Download and Install Tunatic
Tunatic is a good song identifier for both iPhone and Windows. It requires a sound source to work. An outer mouthpiece will capture the song you want to detect.
It can also be used to identify the song on PC. If you are playing music directly from your PC, most PC sound cards enable you to choose "What you hear" (also named "Stereo Mix" or "Mixed Output") as input.
Step 2: Play the Music in iTunes
Now launch Tunatic and open iTunes to play the music whose song's name you want to identify. Ensure your internet connection is normal.
Step 3: Tunatic Identifies the Song
Click on the search button on tunatic, and it will send the song's details to Tunatic server. The server looks through its database and returns the outcome.