What is iTunes Home Sharing?
iTunes home sharing is a new way of conveniently sharing content on your gadget between five computers around. It enables you to stream photos, music, and videos among different computers. This is a new and unique way of sharing media as it does not involve you burning any compact disc or syncing from iCloud as it makes use of a distinct sharing network in which the computer in your home will be able to join. The sharing can occur from your computer's iTunes library to the other home computers or iOS devices as well as Apple TVs.
What We Can Do with iTunes Home Sharing
iTunes home sharing is a way you can allow your home gadgets to have the same content of music, photos, and videos that you have on iTunes.
It is a new technology compared to the previous upgrades, so you will need to have the newest iTunes software installed on each gadget you intend sharing with.
You must also have Apple ID which can be accessed on the computer; maximum of five gadgets, an active home internet connection is also required and lastly an iDevice with the least of iOS 4.3.
How to Use iTunes Home Sharing
Turn on Home Sharing
When these prerequisites are fulfilled, you can set up the home sharing on your gadgets. If you are using computers, please follow the steps below:
Step 1: Activate the Home Sharing from the iTunes file menu by selecting it from the left bar section that has 'shared.
Step 2: After clicking on it, you will be asked for the login detail of your Apple ID; here you will input the Apple ID you used in creating the Home Share.
Step 3: At this point, please note that you must use the same details on all the gadgets you want to use in sharing, then you can select the 'turn on home sharing' option, with that, you have completed the setup.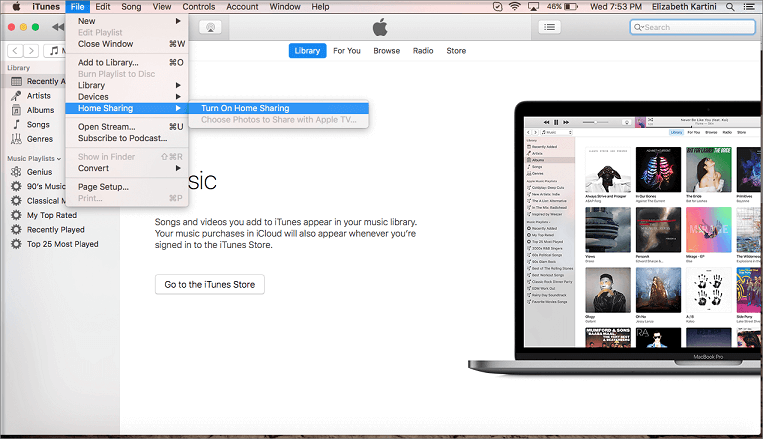 If on the other hand, you will be using iPhone, iPod or iPad, the way to use it is much easier.
Step 1: Simply go to the settings, click the music option (or the type of content you will like to share).
Step 2: After this, you will scroll down till you see the 'Home Sharing' option. Selecting it, a page will be opened for you to input your Apple ID. You will have to do the same for all the gadgets that will be involved.
How to Share Music Using iTunes Home Sharing
Step 1: Go back to your music app after setting up the Home Sharing, select the library, you will see the home sharing option.
Step 2: If you don't, tap on edit, you will be given the home sharing option.
Step 3: Select to start sharing.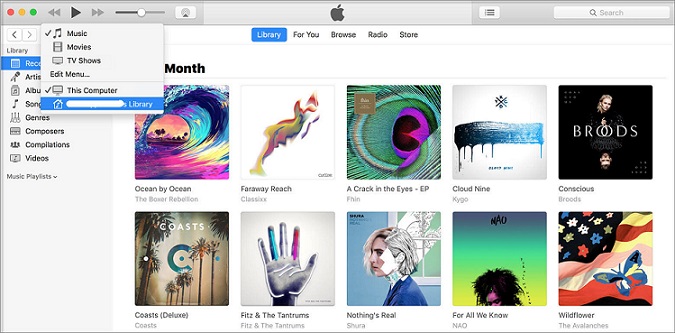 Another Way to Share Files Without Having Your Library Scattered
Another way to share files without having your library scattered is through the iMyFone TunesMate. As it allows you to share your photos, music, playlists, videos and manage apps. It can share files without the issues and restrictions that come with iTunes. And also highly spoken by thousands of users all around the world.
Try It FreeTry It Free
The key features of iMyFone TunesMate:
Transfer your data through unlimited sync between iTunes library and iPhone or iPad as it also can detect duplicate in the things you are sending as it will pick one of the clones.
It can recover your data when you experience system crash, unintentional deletion of files or corrupt iTunes or when you need to move your library to another PC.
Support almost all music formats, and can transfer music and video in just one click with select and preview.
Steps to share videos from idevice to PC:
Step 1: Download and install the TunesMate application, when the installation is complete you will plug your device through USB cord.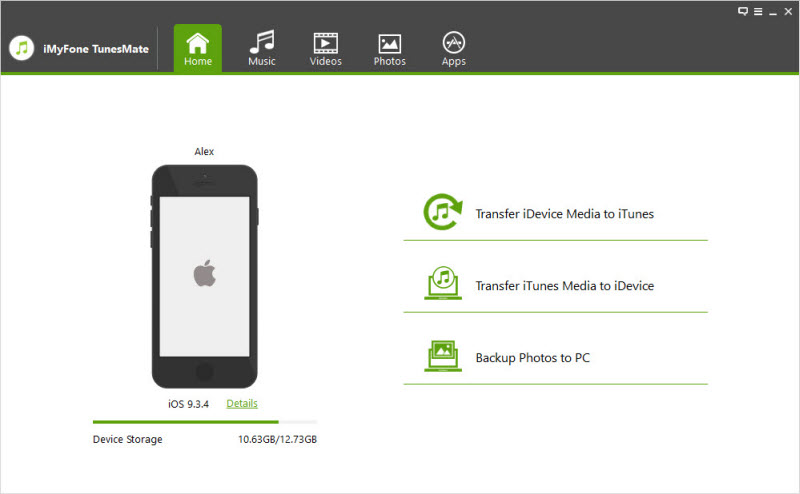 Step 2: Open the TunesMate application, right on top of it, you will see an option on a different form of media, you can select the video option, wait for few seconds and you will see your video files listed on your device.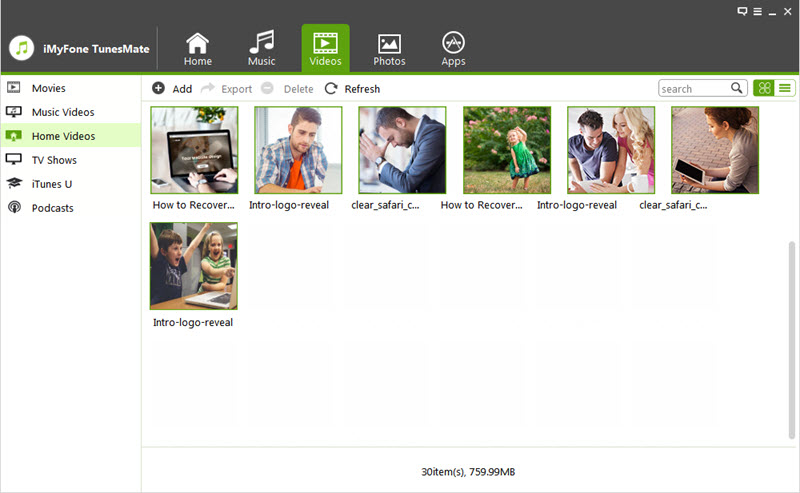 Step 3: Tap the videos you want to transfer before your click option which will, in turn, ask you to choose a destination. When you have chosen a location for the videos to be exported to, you confirm it as it will start sending immediately.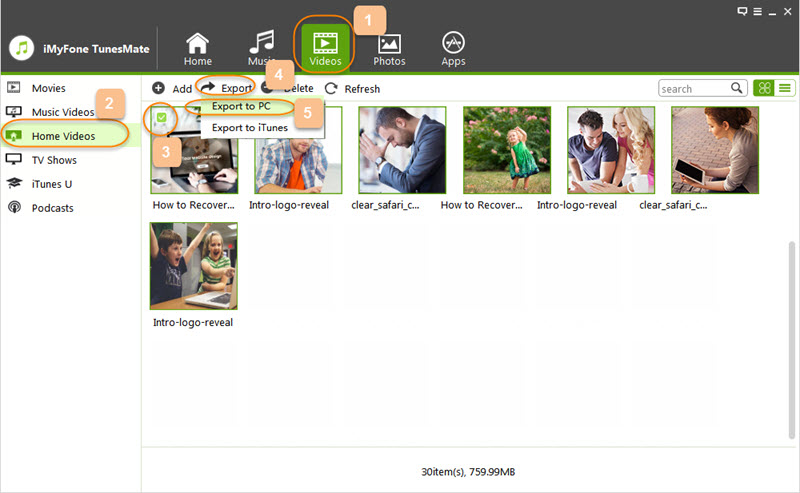 ---
The Comparison of Home Sharing and TunesMate
iTunes Home Sharing


Pros
The home sharing iPhone has a wider range of transferring music, app, photos, applications and videos
It allows the streaming of media files between the shared computers to you iDevice or even Apple TV once it is a second generation or above.