Best 8 MP4 Recovery/Repair Software to Fix Damaged Videos
Category: Repair Files
5 mins read
When you spend too much time on your computer or smartphone, it's obvious for the system to crash at some point. The worst-case scenario can arise during saving a file because it can corrupt your video file. Even the presence of viruses and malware can damage your corrupted videos. If you are unable to play a video on your device, it could be corrupted. The only way you can repair more such videos is to use the best MP4 recovery software.
There is a plethora of recovery software you will find in the online marketplace. Go through this article to know about them and also the ways to pick the right MP4 recovery/repair software. We have also revealed some of the most effective and popular ones among them here.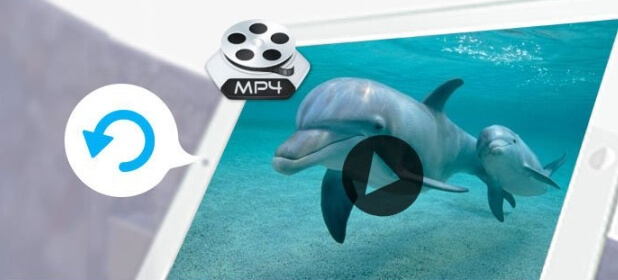 Free download UltraRepair MP4 recovery software to repair broken, unplayable and blurry videos, photos & files.
Part 1. How to Choose MP4 Recovery Software
Making the right choice is always hard and time-consuming when it comes to choosing the best MP4 recovery software. Sometimes, companies claim a lot but never deliver promising results. This passes on misleading information to the audience. You never know its effectiveness and security features so be careful when picking them.
To keep it simple for you, we have enlisted some of the selected criteria. Go through them to get the right tool to your PC:
Easy navigation: Ensure that the software you choose has a simple interface. It should be easy to use and follows a only few processes to accomplish a task.
Features: Take a look over the features contained in the recovery software. Check if that meets your requirement or not.
Compatibility: Check whether the software is compatible with your device or not. Don't install any without going through the technical specification requirement first.
Recovery potential: Not all recovery software is designed equal. Some will fail to recover data from a damaged hard drive. Read the reviews of other users to discover the potential of that MP4 recovery software.
Scanning: Before ending up with a decision, find out if the software supports deep location scanning or not without affecting the file health.
Part 2. Best 8 MP4 Recovery Software to Repair Broken/Unplayable Videos
1

iMyFone UltraRepair
Rating: 4.8/5 Stars
The iMyFone UltraRepair is one of the best MP4 recovery software which can help to restore all your damaged pictures, snapshots and other video files. It's entirely developed by the team for the recovery of any corrupted videos including 4K.
Even photos and documents of different formats can easily be repaired with this powerful tool. You will be surprised by the successful recovery rate of all kinds of video files as this powerful tool holds the maximum recovery rate in the market. Using this software, you can restore deleted or broken files in just 3 simple steps.
Available for Windows, MacOS and Android users.
Supported video file formats: MOV, MP4, M2TS, MKV, MTS, 3GP, AVI, FLV, MXF, INSV, and M4V.
Has the highest success rate in the market.
A free trial is available.
Does not support iOS version.
---
2

Yodot AVI Repair
Rating: 4.4/5 Stars
Yodot AVI Repair is an outstanding utility to fix corrupt or broken AVI files on Windows and MacOS. It is an effective and indispensable application that also enables you to repair XVID and DIVX video file formats. You can preview files before finishing the repair process. It's worthwhile to try if you want to recover an AVI video file.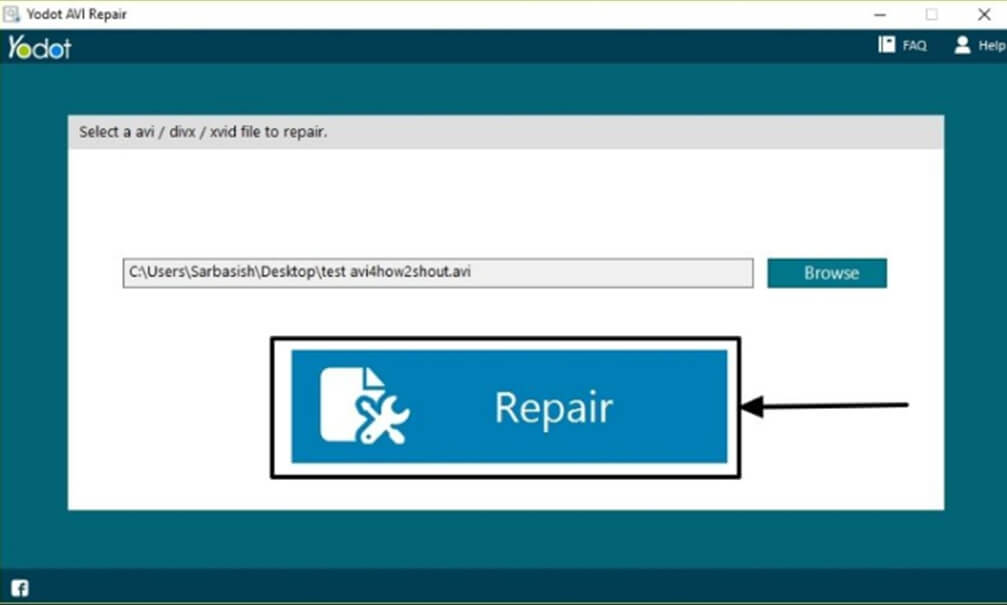 Key Features:
Works fast in repairing an AVI video file.
Has the ability to repair the video files on your hard drive, memory cards, etc.
Allows you to preview files before recovery.
A simple user interface makes navigating easier.
Get free support from the development team
Recovers your video in just three simple steps.
Lacks the support for MP4, 3GP and other file form.
---
3

EaseUs Recovery Wizard
Rating: 4.5/5 Stars
This great tool can quickly repair and fix corrupted or broken files on MacOS and Windows devices with its streamlined user interface. We give its excellent functionality the highest grade. Apart from that, it impresses users with its unparalleled recovery speed. It's simple, intuitive and reliable!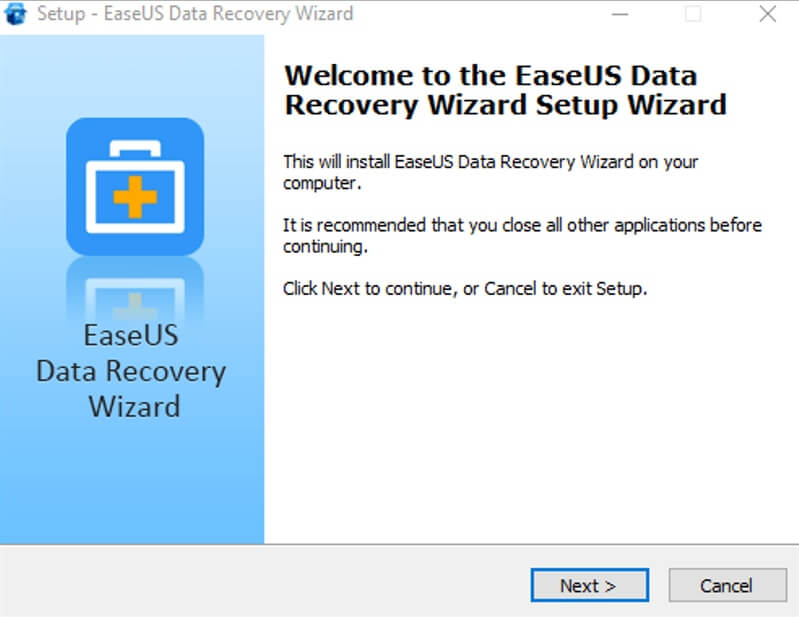 Key Features:
Saves your time by permitting you to recover files when scanning is happening in the background.
Comes with two scanning modes - quick and advanced.
Has the file preview and filtering option.
Easy to use
Available for Windows and Mac system.
The free version restricts the data recovery to 2 GB only.
---
4

Remo Video Repair
Rating: 4.2/5 Stars
Remo Video Repair Tool is developed to repair videos of contemporary video file formats using a complex AI algorithm. With this tool, you can make all kinds of video files viewable on your device like MOV, AVI, MP4, XVID and so on. It is capable of repairing videos in different qualities such as 480p, 720p, and 1080p while offering a smooth preview before retrieving them to your system.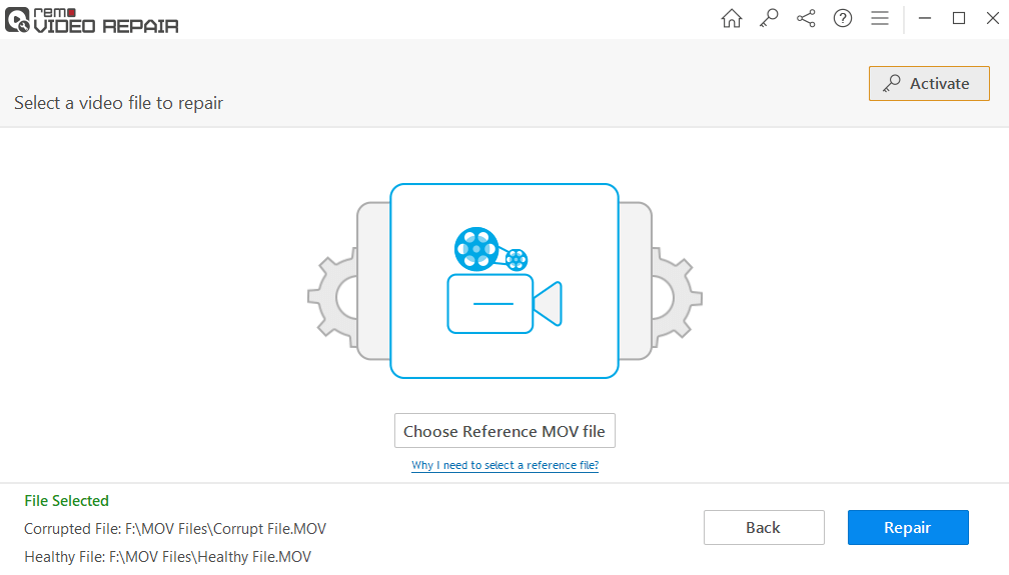 Key Features:
AI-powered algorithm.
Simple to use GUI.
Two scanning modes for fast recognition of video files.
Suitable for Windows and MacOS users.
Supporting ExFAT, FAT32, FAT16, NTFS, and NTFS5 file systems.
Preview works only for the image files.
Scanning takes time when the volume of data is large.
---
5

Stellar Video Repair software
Rating: 4.5/5 Stars
Stellar video repair is a popular and professional software to mend broken and damaged video files that are truncated, jerky, and so on. In fact, you can use it to repair as many videos as you want by purchasing the paid version. No matter if the video has been damaged due to a virus attack, power outage, or any other reason, this software is the way to go.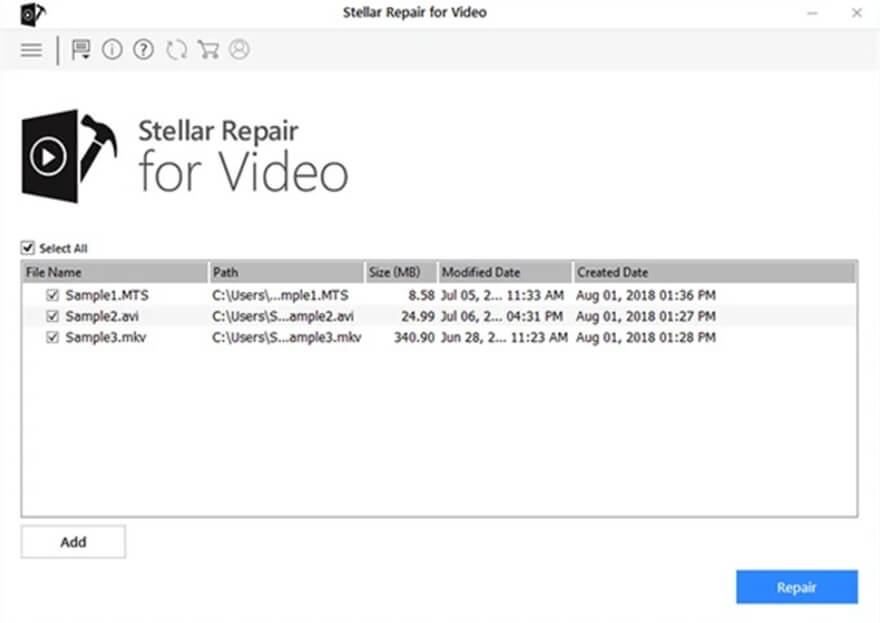 Key Features:
Previews all videos before storing them in the desired location.
Supports multiple video file types for repairing.
Repairs and recover your videos with their original name.
Compatible with Windows and macOS software.
The free version provides only 1GB of data recovery
Scanning works slow
---
6

Bitwar Video Repair Software
Rating: 4.1/5 Stars
Bitwar video repair software supports batch repairing of various video file formats including MP4, MKV, MPEG, MOV, and so on. It will repair all the major and minor issues related to your video on Windows. Irrespective of the video recording device you used, this software can repair them in all conditions.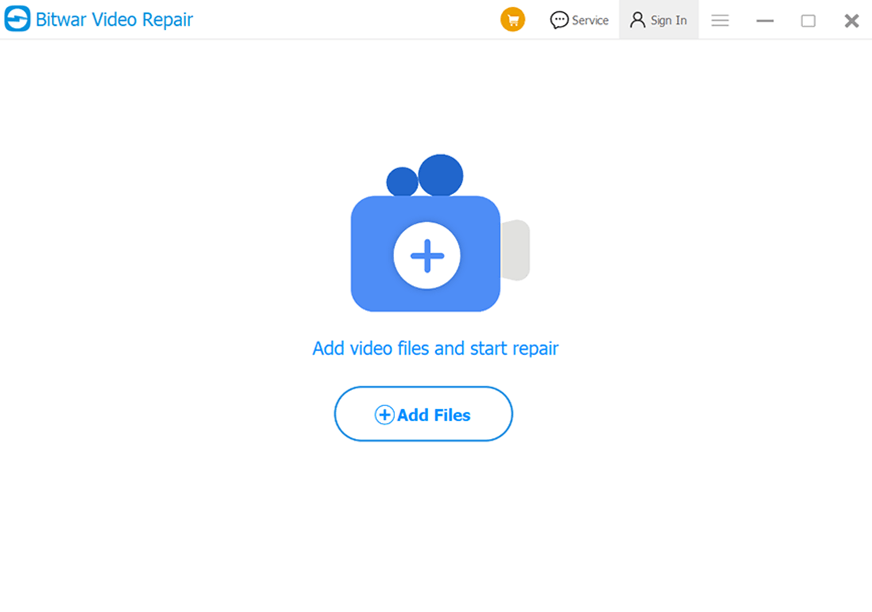 Key Features:
Able to repair recorded video from any camcorder.
Works for many video file types.
Straightforward interface.
Time-saving.
Pretty easy to use.
Only works with video files.
Not available for Mac users.
---
7

Kernel Video Repair
Rating: 4/5 Stars
This is another one of the best MP4 recovery software that is capable to fix all types of Windows video file formats while offering a smooth repairing process. Its UI is super attractive where users just have to drag and drop the corrupted video file.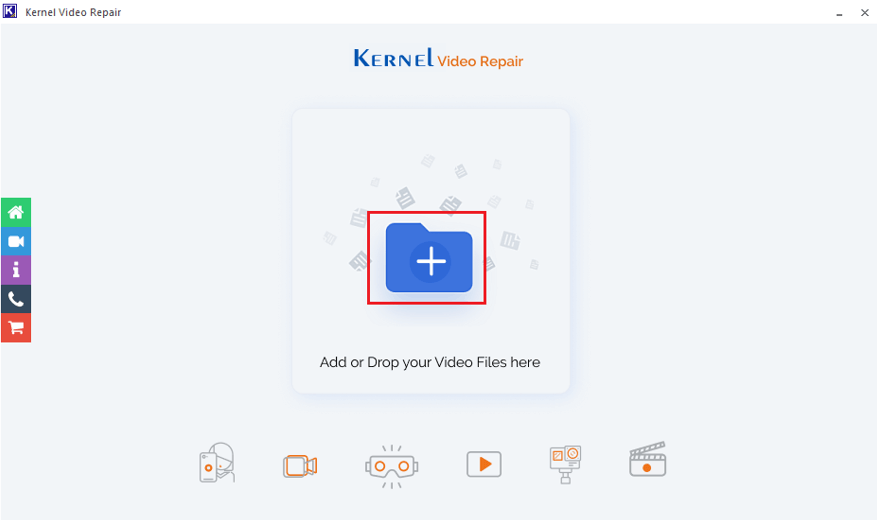 Key Features:
Repairs video stored on external storage devices.
Compatible with all Windows versions and physical drives.
User-friendly GUI.
Quick to fix.
100% secure.
No restriction on size limit.
Unavailable for MacOS users.
A free trial allows low-resolution download.
No preview option is present.
---
8

Meteorite
Rating: 3.5/5 Stars
If you are looking for a tool that can repair MKV (Matroska) file format, Meteorite can do it for you in a few minutes. It's the first ever and only MKV video file repair tool to exist.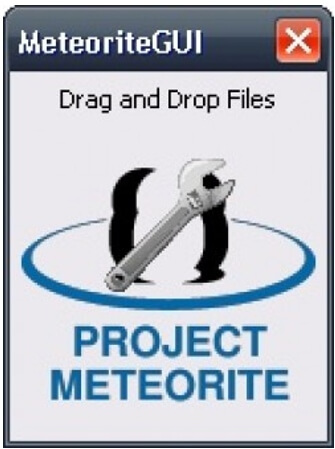 Key Features:
Can repair any broken or damaged MKV file.
Drags and drop interface.
Compatible with Windows, Mac, and Linux.
Based on C++ code.
Works fast.
Fixes half downloaded MKV videos.
Not suitable for other video formats
No customizable functions available
Part 3. FAQs about MP4 Recovery Software
1

How do I recover permanently deleted MP4 files?

The most appropriate way to recover permanently deleted MP4 files is to use third-party MP4 recovery software. Even when you have emptied your recycle bin, the deleted files remain in your storage drive that can be accessed with powerful recovery software.
2

How can I recover a deleted video from 2 years?

When you are using a promising MP4 recovery software, recovering deleted files on your computer is pretty easy. The only condition is that the software successfully recognizes the deleted file. If the storage device is damaged physically such as the hard drive, files may become inaccessible.
3

Can corrupted videos be recovered?

Yes, you can do so by using the best MP4 recovery software. Pick any of the above tools to access the corrupted videos and restore them on your computer. To do it efficiently and conveniently, it's recommended to use iMyFone UltraRepair software.
4

What is the best free app to recover deleted videos?

The iMyFone UltraRepair is the best free app to recover all your damaged or deleted videos within a few minutes. You can use it to retrieve files on your computer as well as from an external storage device.
Conclusion
MP4 Video format is gaining more and more popularity, especially among the younger generation. However, not everyone knows about the damage that can be done to these files. This can lead to a number of problems such as poor video quality, distorted audio and video, repeated freezing, and so on.
You can fix all these problems by using the iMyFone UltraRepair best MP4 recovery software. It will provide access to all the files in a few simple steps. You should also keep a backup of your data to prevent uncertain loss of files.