Flash Video Player is necessary to play FLV files, which are well-known and widely used for distributing web video content. The FLV file might become corrupt, just like any other digital or media file, and cease to be viewable in any video player.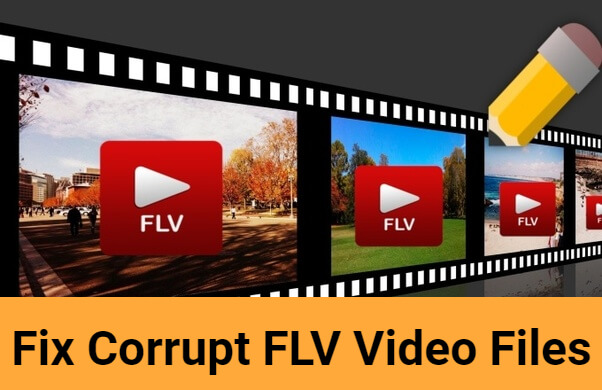 Finding the cause of the FLV file's corruption could be difficult because various factors can result in the same problem. In this article, we'll talk about solutions to this issue and a guide that will assist you in fixing corrupt FLV video files.
Part 1: Why Do FLV Video Files Get Corrupted?
A file must reinvent its internal architecture when you update it in order to take into account your modifications. Any unforeseen circumstance during these processes could result in a failure, which would result in issues with your file's badly structured or missing content. And numerous other factors, which we shall describe later, can also corrupt FLV files.
Currently, the exchange of information takes place through a range of tangible and intangible channels, including:
Email and hosting information on servers and cloud storage are examples of internet data transfer.
Physical devices for transferring data include USB, CDs, DVDs, and HDD/SSD.
If your device or computer is infected with a virus or programme that is not intended, it may intervene during the sending or receiving of information, altering the outcome and producing errors that harm your files.
Non-tangible media may lose information due to an Internet connection failure that prevents the adequate transfer of information to servers.
If there is physical damage or a virus interferes with the writing and reading operations, the physical medium may lose and damage the information.
Part 2: How to Fix Corrupted Video Files?
Now that you are aware of the causes, you may avoid having your FLV video file—as well as video files in other formats—become corrupt and inaccessible. There is currently no native medium that guarantees a reliable and guaranteed solution to this issue. The best course of action is to utilize reliable video repair software to fix corrupt FLV videos. and below, we'll talk about the best repair software.
1

Repair Corrupt FLV Video With iMyFone UltraRepair
You can easily find a variety of video repair software programs on the market, but if you want to obtain the best results from your FLV repair experience, you might want to check out this incredible tool named iMyFone UltraRepair.
There are some features of this repair software that are following:
iMyFone UltraRepair
Improve many damaged or broken files with low pixilation, bad audio, low saturation, and so forth.
Advanced technology and algorithms are used to ensure a high file repair success rate.
Unplayable files captured with famous camera manufacturers such as Canon and others can be restored.
Support the latest Windows 11 & macOS 10.15.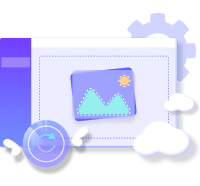 Step 1.Launch iMyFone Ultra Repair on your PC. To begin, upload the blurry Snapchat?video to Ultra Repair. Click the video icon that says "Please add video(s) and begin fixing" or the "Add video" button.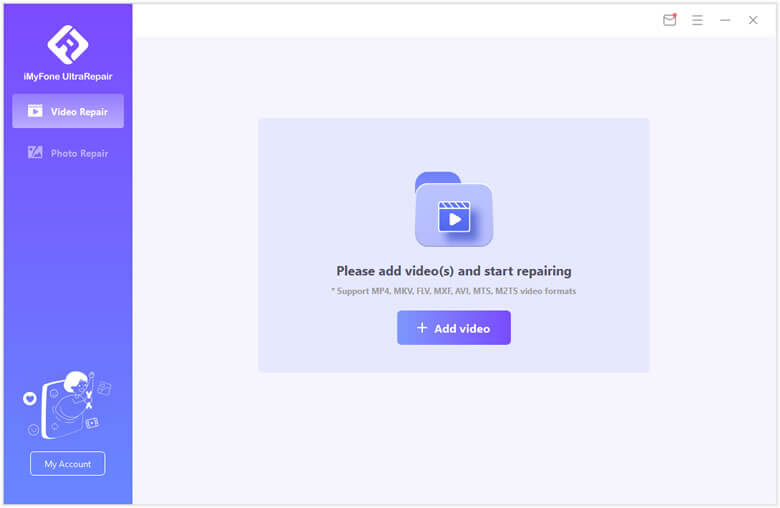 Step 2.When the uploading procedure is complete, the user interface will display the file name, size, length, and resolution of the Snapchat blur videos.
Step 3.To begin the repair procedure, click "Repair." When the repair procedure is complete, a pop-up box will appear indicating that your videos were successfully fixed, and you can choose whether or not to save the videos to your computer.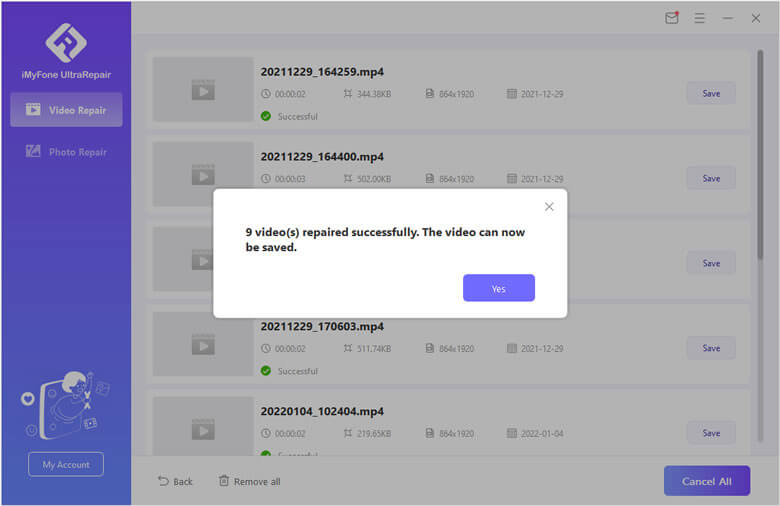 Step 4.By pressing "Save" or "Save All," you may now save a specific video or all of the fixed videos. Remember to select the storage path before saving the videos.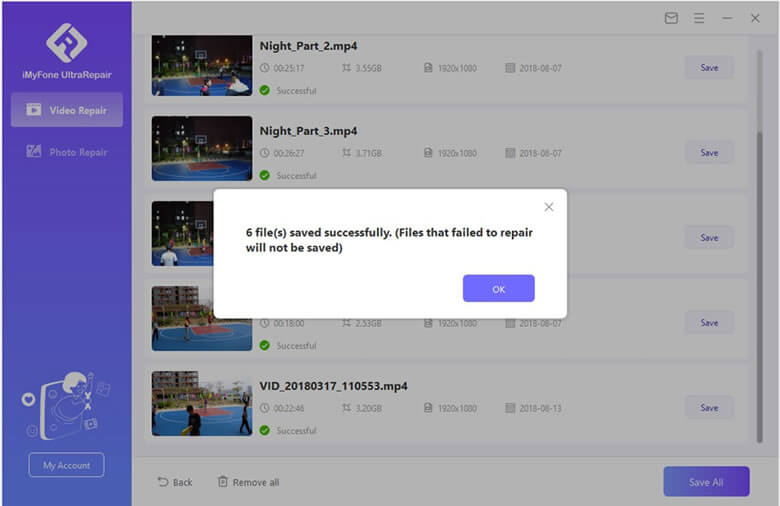 And it's done.
2

Fix Corrupted FLV Video with VLC
The VLC player is one of the most dependable free options for fixing corrupt FLV files; this player has automatic repair tools for avi files and also gives users the choice of converting other video formats to avi, making it an excellent choice for fixing damaged files, but you should be aware that its efficacy is only good for minor damages.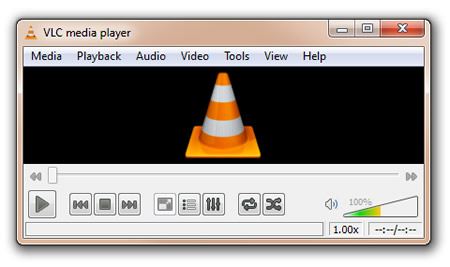 The steps involved are as follows:
Step 1: Open VLC and click on Media.
Step 2: Add a corrupted video.
Step 3: Choose settings.
Step 4: Open VLC and click on Preferences.
Step 5: Select Always Fix in the Damaged or incomplete AVI File option.
3

Repair FLV Video Files with FLVMDI
You can use different video repair tools in addition to the aforementioned procedures to fix faulty FLV files. This one is free software that can be downloaded from the internet and goes by the name FLVMDI or FLV Media Injector.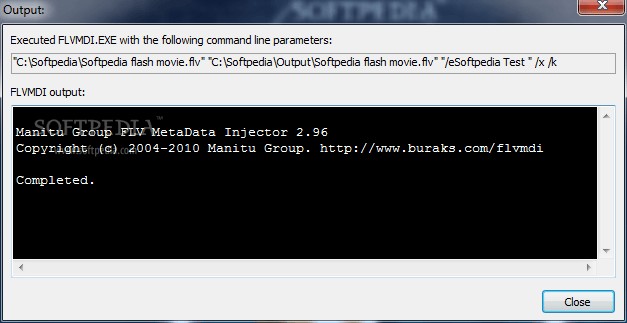 Therefore, you must download and install the FLV Media Injector utility from their official website in order to fix corrupt FLV files.
The next step is to launch the application and choose the computer file you wish to repair. It's time to click "Run FLVMDI" to start the process of fixing your video file after choosing the appropriate file.
If the Output Progress button was checked, the following window showing the status of the repair procedure will appear on your computer. You can access your freshly repaired file on your computer by clicking the Close button after the procedure is finished.
Part 3: How to Protect FLV Video from Corruption?
If you are editing a lengthy and essential video, it is very vital to be careful with your information. It is also recommended to have backups of such information in other media. Following instructions will help you.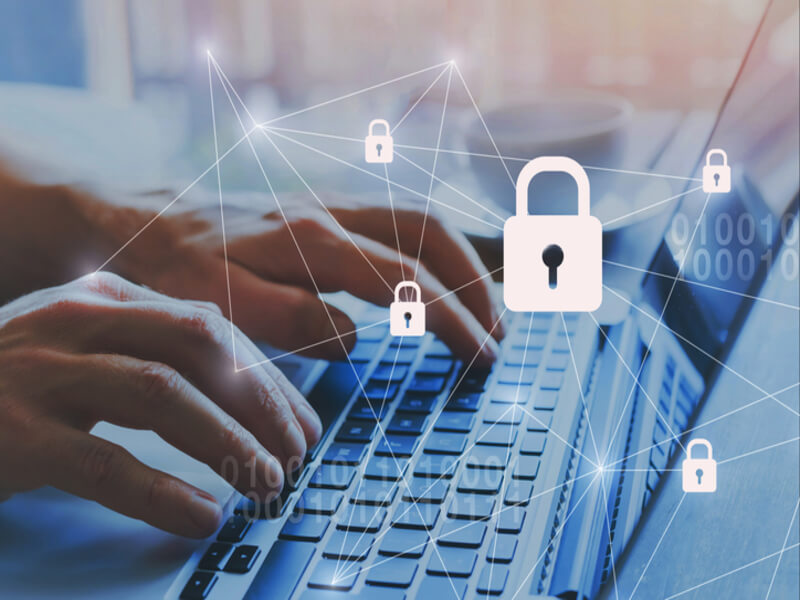 Before making any adjustments that impact the videos' content, make a backup of the data.
Think about employing multiple backup techniques, such as cloud storage, USB, CD, and DVD. In this manner, you would have additional options for data recovery in the event that the hard drive in your PC is damaged.
Maintain a current operating system and antivirus software.
Make sure your computer can operate in ideal circumstances, with a strong internet signal and a dependable power source.

Conclusion

This article provides you with step-by-step instructions on how to fix corrupt FLV video files and what tools to use. In conclusion, FLV video files may be examined for errors and corrected using a variety of repair programs, including iMyFone UltraRepair, which offers the best and simplest way.

Different types of video file corruption exist, including those that cause the video to crash, freeze in one frame, or not open at all. However, the tool is able to resolve any corruption problems with FLV and other format video files.