When played, videos show polygon-like objects. You need to understand that it is a grainy or pixelated video. Some videos compress many times to make the file size small. It gives way to pixelation. Below is the detailed guide that will help you fix pixelated video for free.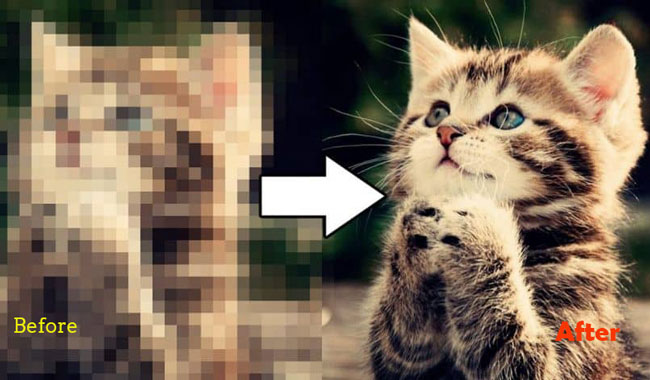 Part 1: Causes of Pixelated or Grainy Videos
If you shot the video on your Smartphone or DSLR, and it is shot in low light or with higher ISO than usual, it can lead to grains and noise in the video. Apart from that, below are some more causes of pixelated videos.
Saving Space: When videos transfer over a few devices, they compress to save space. It causes pixelated video.
Improper Light: The videos shot in inappropriate or low light or during night hours leads to pixelation.
Camera Settings: Videos on the low aperture settings also lead to grainy videos because they do not allow light to pass through the camera lens.
Small Sensor Camera: If your camera has a small sensor, it can also lead to grainy videos.
Part 2: 5 Effective Methods to Fix Grainy or Pixelated Video
The pixelated video appears when the shot is in low light or the settings done are wrong. You can use third-party tools or recover the original file size of the video to clear out the grainy effect.
Below are exclusive methods to fix grainy videos. Let us read on to find the solutions and check out the required steps.
01

Recover from Original Video File
Most users carry out video file compression due to a lack of storage space on the memory cards. It can lead to low-quality videos that result in pixelated videos. To improve the pixelated effects, it is recommended to shift the video back to its original size. You can discard the pixelated video and save the original video with a low file compression size, it will help with recovery too.
---
02

Limited Hardware Processing Capacity
Many high-resolution videos are shot on devices that use massive computing resources. It can lead to significant use of hardware processing and hamper their processing capacity. The videos appear grainy if the videos played are more than the hardware space. So, using the right hardware can help to handle high-resolution videos.
---
03

Incompatible Video Player
Most videos can run smoothly if the multimedia player supports them. If the video is incompatible, the video will not run smoothly. However, a few videos are encoded with algorithms that will not make them run smoothly. So, you can always check the other video players that suit the particular video formats.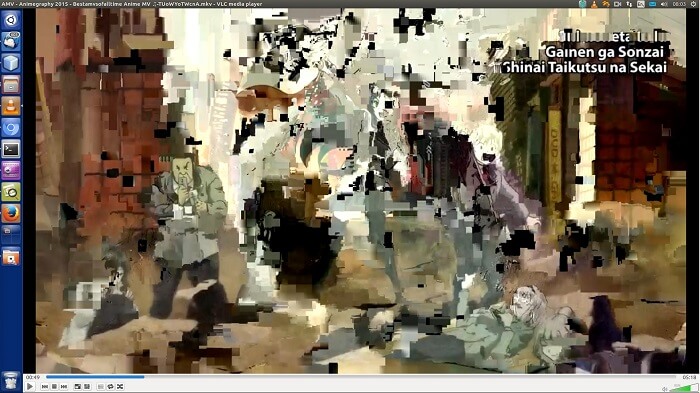 ---
04

Fix Pixelated Videos with After Effects
Adobe After Effects is a professional tool that helps to fix the unnecessary noise or grains in your videos. There are a bunch of advanced and paid settings in Adobe After Effects that can fix the higher ISO and provide effects to the designated video frame. But, you can always use the free grainy effect features to make the requisite changes using this video tool. Follow the step below to fix the pixelated video:
Go to the inbuilt Remove Grain feature in Adobe After Effects.
Now, go to effect and click on the Noise and Grain feature.
After this step, click on the remove Grain feature.

Switch to the view mode to preview the final output, and check whether the grain is removed from the video or not. You can download the requisite video if there is no problem.
---
05

Fix Pixelated Videos with VLC Media Player
VLC Media Player is a open-source and free multimedia player tool. It consists of many distinct features like streaming videos, converting audio and video files to different formats, fixing minor issues in videos, and recording the desktop feature. VLC Media Player supports only a few video formats, including the AVI for repairing the video. If it's an MKV file, it can show that VLC Media Player does not support this file format. Let us now watch out for simple steps to fix pixelated videos.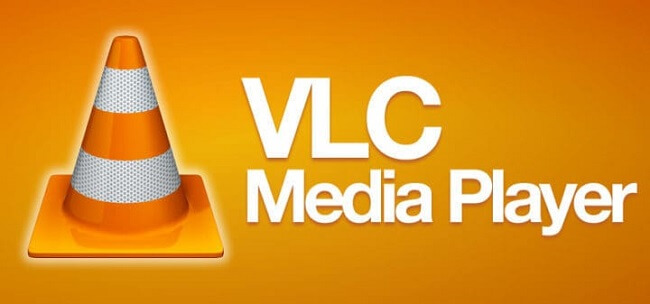 In VLC Media Player, click on tools, then preferences, and last on input or Codecs.
Choose the incomplete or damaged AVI video file format. You can now expand the drop-down menu to choose the feature 'fix.'

Click on the Save button to save the required editing, and go to the main interface.
Load the video by clicking on Media and then on Open File to check the required changes.
Part 3: Fixing Pixelated Videos Automatically
If you don't want to fix pixelated videos manually, then we recommend you to use iMyFone UltraRepair to fix it! This is a professional picture, video, file repair software that can help you repair any video problems.
It can repair grainy, frozen, blurry, or flickering videos in batch. For video format, it can fix , MOV, MP4, MKV, 3GP, MKV, MTS, etc. With such a wide range of repair formats, it is welcomed by customers all over the world! Why not download it and have a try!
Let's see how to fix pixelated videos with UltraRepair below:
Step 1.Upload the pixelated video after download and install UltraRepair on your PC.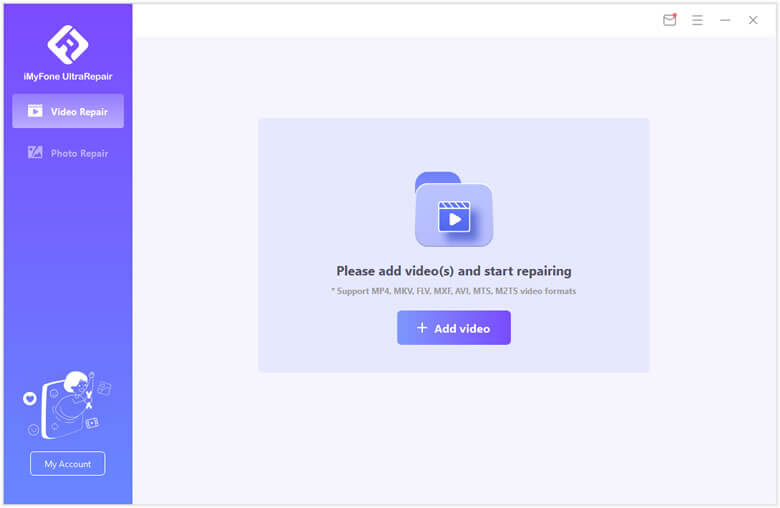 Step 2.Click the Repair button once you have decided to repair which video.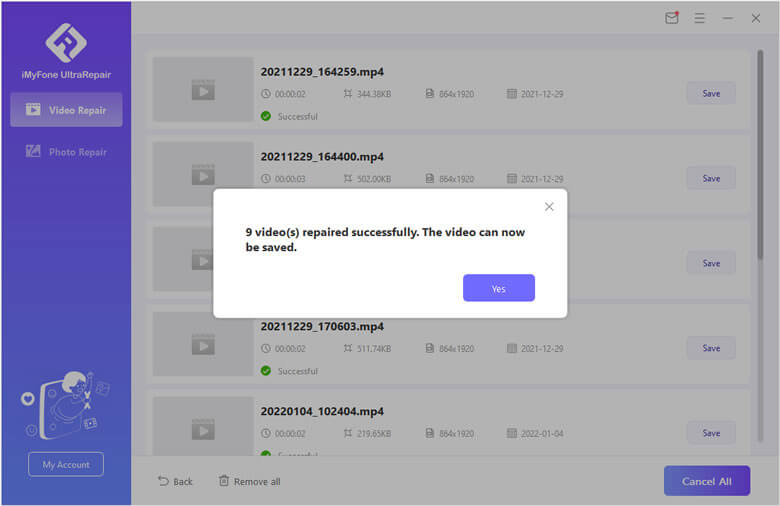 Step 3.Now you can open the repaired video again to enjoy your video.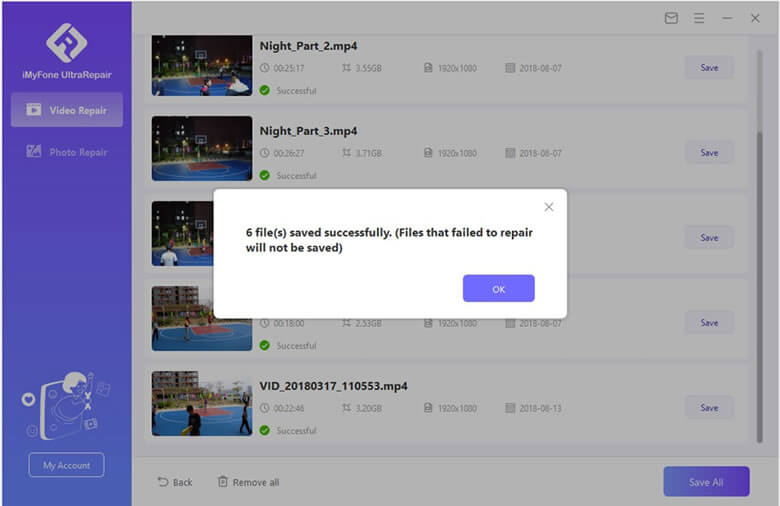 Bonus Tips on How to Fix Pixelated or Grainy Video
Whether you are looking forward to how to fix pixelated videos on Android devices or PC or Mac devices, it is necessary to follow a few tips to avoid the grainy effect on the first instance. You can avoid this pixelated issue with the help of the following tips.
Well Maintained Lighting Conditions
An ideal lighting condition is preferred for shooting the video, whether through DSLR or your Smartphone. Natural daylight is perfect for shooting video outdoors, and for night, you can use artificial lighting.
Using Correct Camera Settings
You can shoot the video in high resolution to fix the grainy effect in the videos. An ideal camera setting will help with the same.
ISO measures the sensitivity of the image sensor. When shooting in low light, increase your camera's ISO. However, decide on the noise to remove grainy effects.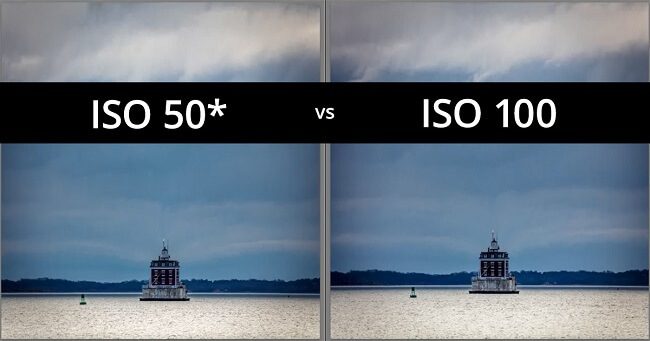 If you are looking forward to how to fix grainy video, you must wide open the aperture of the camera to get maximum light into the camera. Use only the low aperture f-stop numbers like f/1.4 and f/2.8 to get a wide aperture.
To Conclude
That's all for this post. We show you methods to fix the pixelated videos and how to avoid such problems. From all the methods we mentioned above, iMyFone UltraRepair is the most recommended for its powerful function. Could you tell me which method is your favorite? Leave your comment below so we can know it!