Question
Why the YouTube videos I downloaded yesterday cannot play when I try to watch them again on my iPhone?
Some users may like to download videos on their devices for watching, but we got a lot of feedback that some people cannot play the YouTube video after download. What is the reason for this issue? What should we do when YouTube downloaded videos not playing?
In this post, I will share a detailed guide to help you! Now, let's move on.
Part 1: Why Can't I Play YouTube Video After Downing?
If you're having trouble playing YouTube videos from your mobile device after downloading them, it could be happening for a number of reasons. You can check some reasons below before turn to get the solutions.
Your internet, WiFi, or cellular network connection could be broken or moving incredibly slow.
The YouTube app could be causing an issue in the background with the video, making for a poor quality download.
The video format that was initially uploaded does not match what is playable on your device.
Now that you understand some of the reasons let's get into how to repair these issues so you can get back to watching whatever you may like from YouTube.
Part 2: Solutions for YouTube Video Cannot Play
We put together a quick list of the most uncomplicated repairs for YouTube download issues and video playback errors. Each one only requires a basic understanding of technology, so even if you are slightly apprehensive about a tech fix, we've got you covered!
01

Try to Re-Download the Video Again
Start by downloading the original video once again. Just re-download the file using the same method as before. You can also try downloading from a browser on your phone instead of the YouTube application, and that may get around the problem as well.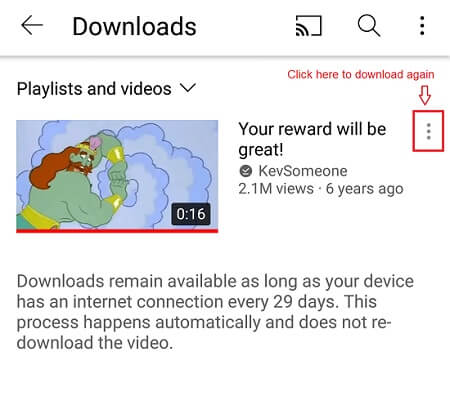 02

Ensure the Video Downloaded Completely
If the internet connection is not stable or slow, the video may be interrupted while downloading. So use a faster and more stable method to download YouTube videos.
Just move your physical location closer to a stronger WiFi signal or where your cellular connection has more bars and is speedy.
03

Check the Video Format and Whether it Matches with the Player
The YouTube video could have been uploaded in a format that your phone does not want to playback after downloading. This could be if the file uses MKV formatting instead of MP4, like most videos uploaded by YouTube users. You can get around this by downloading a different video player like VLC Media Player from the app store.
04

Update YouTube App on Your Android Device
It is a common reason why YouTube downloaded videos not playing on your phone. Whenever your YouTube application is out of date, it cannot operate correctly with the vast amounts of media hosted on its service. Or, it cannot communicate clearly with your phone because there is a glitch in the background, causing some conflict. A quick update should solve either of these issues.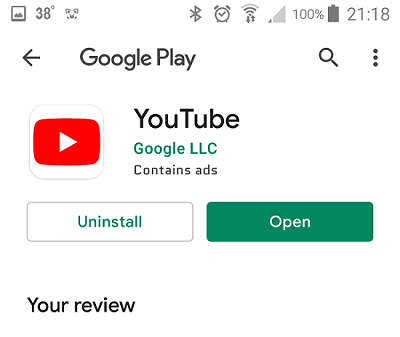 Go to the Google Play Store on your Android device. Then search for?YouTube?and tap on the app when it appears in the list of results.
Tap Update > Install.
If there are no updates available, you will not see an option to install anything.
05

Clear the Cache in YouTube App
Sometimes data gets "stuck" inside of an older Android device. All that needs to happen is you should essentially "sweep the dust" out of your app by clearing the cache. This will free up operating space, so it works more efficiently.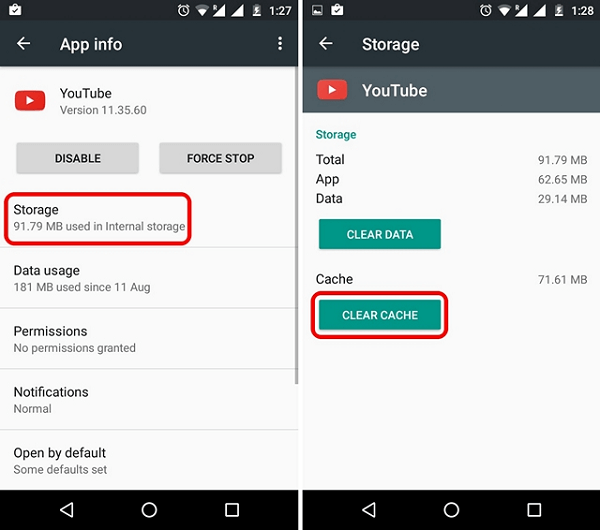 Go to Settings > Apps > YouTube > Storage.
Select the Clear Cache option and restart your device
.
Part 3: Still Cannot Watch the YouTube Video?
If all of these easy fixes are still not doing the trick for why the downloaded video is not playing, it is time to bring in the significant repair. UltraRepair is a reliable and quick-acting piece of software that can help you repair broken or damaged video files easily. With 3 simple steps, you can fix the broken files.
This exceptional application works with all the major video file formats and can enhance corrupted or low pixilated videos. You can even batch multiple files together in case you have a series on YouTube you are trying to capture for future use.
iMyFone UltraRepair
Enhance self-captured videos from YouTube that were uploaded using a DSLR or mobile device.
Bring out more visual content by adjusting low saturation or corrupted images that seem lost.
Get a preview of the repairs in the free version faster and more accurately than other comparable software.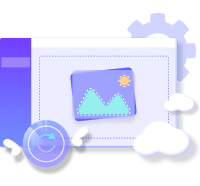 Follow the steps below to fix broken video with UltraRepair
Step 1. Download and install UltraRepair on your PC and click Video Repair > Add Video on the main screen.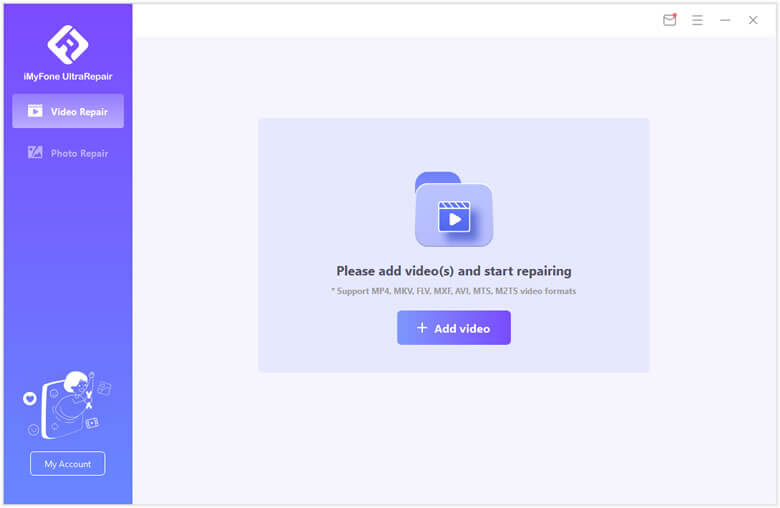 Step 2. Then add the video you want to repair, you can check it after adding.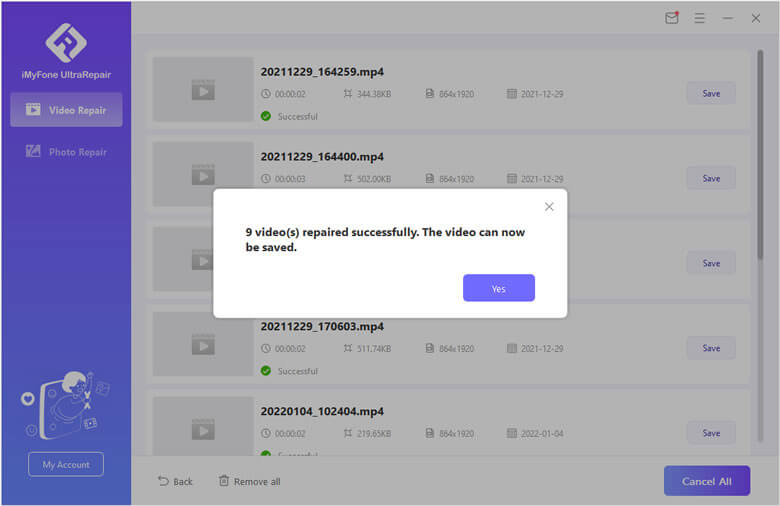 Step 3. The program will start to fix the video, just keep wait. You can watch the video after fixing complete.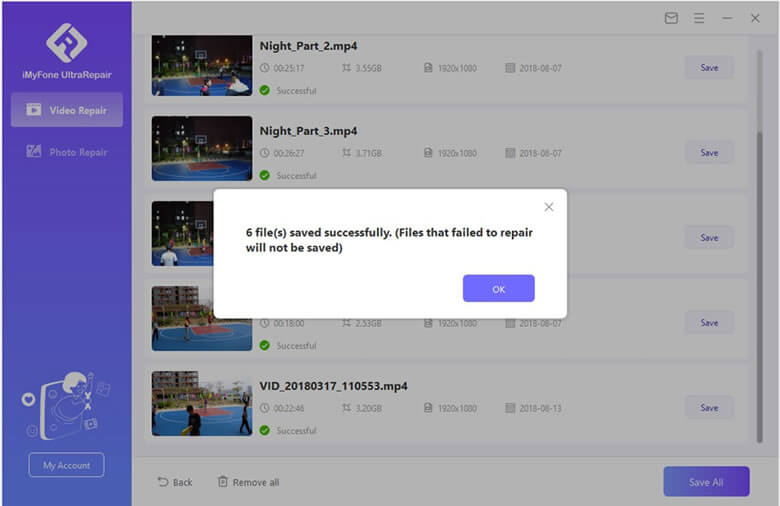 Conclusion
Not being able to watch videos because of YouTube download issues shouldn't prevent your entertainment or learning goals. Try out the simple fixes first, and if those do not work, move on to the more advanced solution with UltraRepair from iMyFone.
You can download a free trial version and experience how accurately and lightning-fast the software works so you can enjoy any downloaded YouTube video once again.