5 Quick Solutions to How to Fix Corrupted Video Files
Category: Repair Files
3 mins read
Videos can be a good company when you get bored and need some entertainment. However, an inevitable phenomenon is that videos too can get corrupted and become unplayable for many sudden reasons.
In this article, we'll introduce some effective methods on how to fix corrupted video files and some tips to avoid future problems of this kind from happening again.
Repair corrupted video files of diverse formats.
Part 1: Why My Video Files Are Corrupted?
Video files can become corrupted for various reasons, both external and internal. Before we head to the solutions, here are some common factors that you should be aware of, which may lead to video file corruption:
Incomplete downloads caused by network problems or interruptions in file transfers can lead to the corruption of video files.
Bugs or glitches in video player or editing software may mismanage video data, resulting in corruption.
Errors during copying or moving video files between devices or storage media can lead to corruption.
When malicious software infects video files, they can be rendered corrupt.
Aging storage media such as hard drives can deteriorate, potentially causing video file corruption, including MP4 files.
Part 2: How to Fix Corrupted Video Files in 5 Ways?
Regardless of the reasons, this part will provide you with 5 quick solutions that you can use anytime your video files get damaged.
Way 1

Fix Corrupted Video Files with iMyFone UltraRepair

If you're searching for an ultimate and easy way to fix your "video file is corrupted" problem, then this part has got you covered.

The iMyFone UltraRepair, as a professional file repair tool for fixing damaged videos, photos, documents, audios, is a recognized solution to problem like this.

For your seriously damaged videos of all kinds of formats, UltraRepair ensures to entirely repair video files in minutes with high success rate.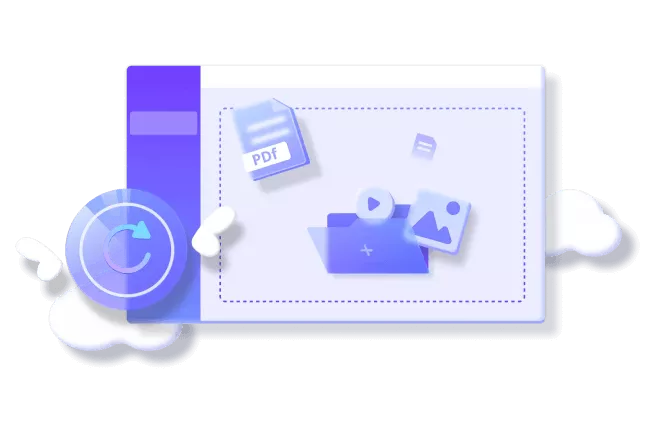 Key Features:
Support to batch repair all corrupted video files to save more time.
Repair video files corruption caused by incorrect video format, system crash, inappropriate storing, etc.
Allow to fix the damaged video file by converting video format for free.
Watch the video on how to fix corrupted video files:
Step 1: Download and launch the software to chhose Repair tab, then hit the Add files and start repairing to upload video files.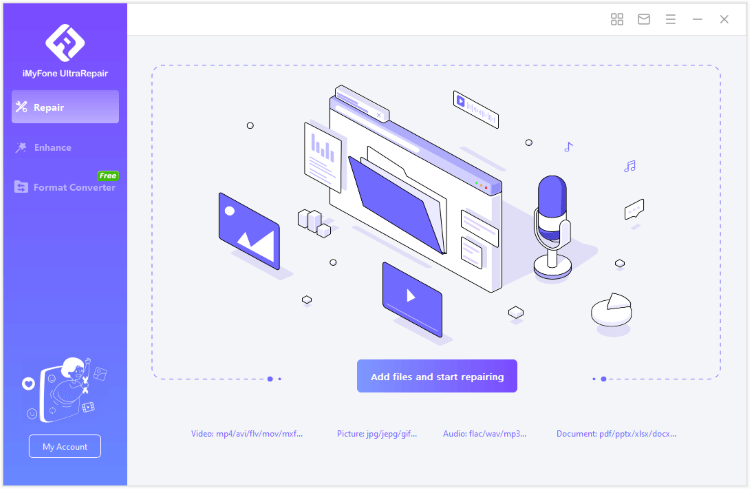 Step 2: When all your corrupted video files you want to repair are uploaded, click Repair to begin.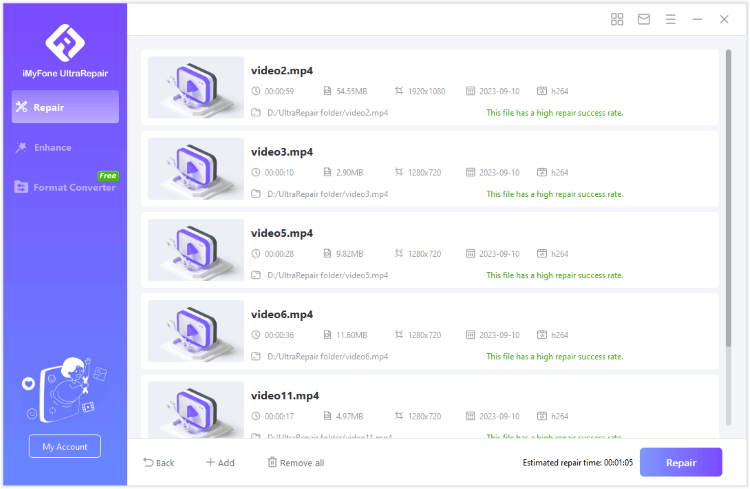 Step 3: Preview or save the repaired vieo files as the new copy.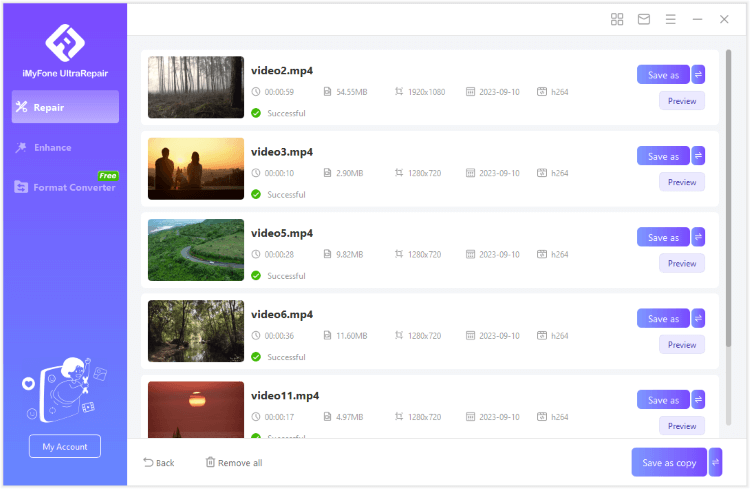 Way 2

Use Online Video Repair Tool

There is another solution for fixing corrupted video files on Windows 10 and more, which is to try an online video repair tool. There are many on the markets, and likewise, they work by analyzing and reading the data using different methods. And take this Online Converter as an example.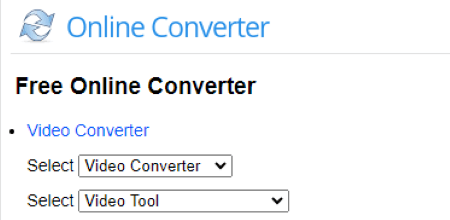 Step 1: Go to the website, and click to choose and upload your damaged video file.
Step 2: If you have reference video, upload it and the tool will analyze and fix accordingly. If not, you can upload the corrupted MP4 file directly.
Step 3: Click Convert for it to begin working.
Online tools normally don't have customer support and it may not work well sometimes with a higher fail rate. If the online tool won't help, it's suggested to try a desktop software with timely support.
Way 3

Convert The Video to Another Format

If your video can't be played or opened in a new player, you should consider the fact that whether the video format is supported on the basis that it works normally before. In such a case, you can try to convert the video format with an online or a free method.

And here you can try UltraRepair as well, which supports to convert the video or photo format for free.
Way 4

Use VLC to Repair Damaged Video Files

To fix a corrupted video file, VLC, the typical media player for any Windows PC, can also help with its built-in feature that attempt to repair some corrupted video files. It's free to use for playing videos of different formats, it can recover MP4 files as well.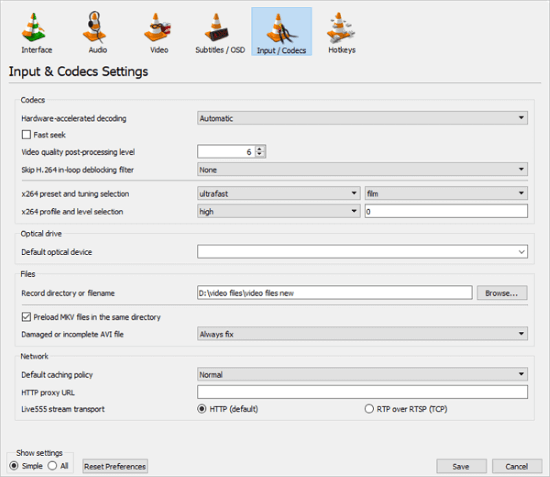 Step 1: Open VLC and go to Media > Convert/Save.
Step 2: Add the corrupted video, click Convert, which will then be changed into a video of AVI format.
Step 3: Adjust conversion settings like codec and destination. Click Start.
Step 4: After conversion, go to Tools > Preferences.
Step 5: In Preferences, under Inputs/Codecs, select Always fix in the Damaged or incomplete AVI file option.
Way 5

Change a Video Format Before Repairing with VLC

If you still want to try VLC for fixing your problem, here is an easy solution. You can copy the damaged video file, then change its video format from .mp4 to .avi.

After that, turn on the VLC, upload the converted video and follow the steps introduced in tip 4. When the procedure is done, turn off the player and turn it on again for playing the video.
Part 3: Tips to Prevent Videos from Corrupting Again
If your file is fixed successfully, it's time to check out some quick tips to avoid the video from being damaged again, ensuring a smooth playback.
Use a stable internet connection for downloading videos.
Stick to commonly supported video formats and codecs.
Choose trustworthy storage devices like SSDs and maintain them properly.
Create backups of your video files on different devices or in the cloud.
Install antivirus software to guard against malicious software.
Part 4: FAQs about Fixing Corrupted Video Files
If your file is fixed successfully, it's time to check out some quick tips to avoid the video from being damaged again, ensuring a smooth playback.
1

Can all corrupted video files be fixed?

The ability to fix a corrupted video file depends on the extent and type of corruption. Some files may be irreparably damaged for internal severe causes.
2

Are online video repair services safe to use?

While some online video repair services exist, they may raise privacy and security concerns as you're uploading your video to a remote server.
3

Is it possible to repair video files with missing or distorted audio?

Yes, video repair software like UltraRepair can often address issues with audio sync or missing audio in corrupted video files.
Conclusion
Files get damaged all the time if not be protected properly. Though it has become common, you can always take this article as the ultimate guide on how to fix corrupted video files. With the right tool like iMyFone UltraRepair, fixing your treasured video clips in no time is easier.