The majority of people choose to use YouTube through their preferred web browser to listen to music, view videos, and watch movies. You might occasionally discover, though, that Internet Explorer not playing videos. Do you struggle with this? When playing audio or video files on YouTube or Internet Explorer, errors can occasionally occur.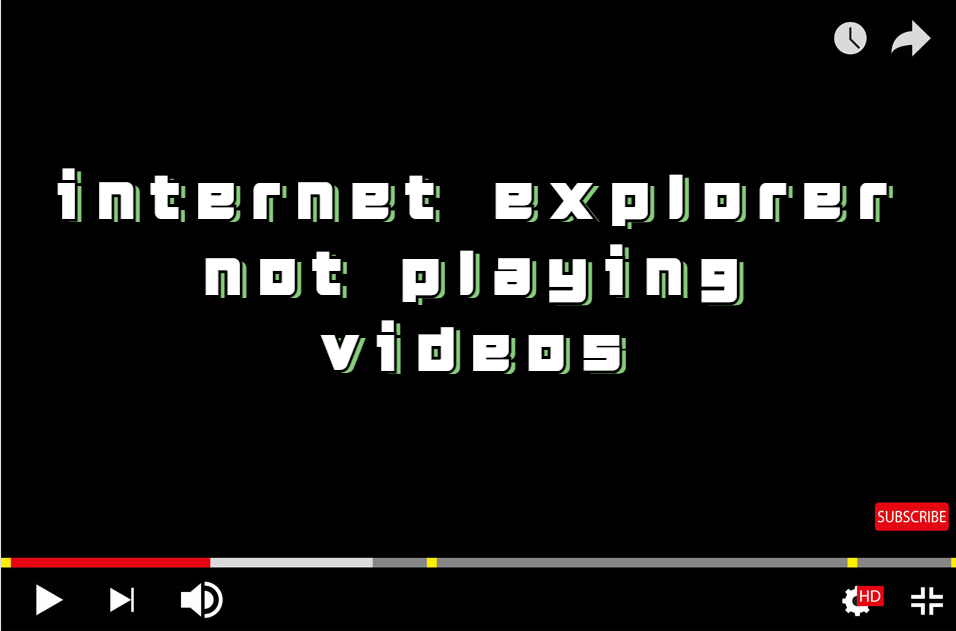 You may learn about the best solutions to this problem in this comprehensive article. Even if all those solutions fail to generate a beneficial result for you, we have got the best PROFESSIONAL tool for you to repair your videos. Hopefully, Your YouTube videos will play flawlessly towards the end of this article. So, let's get started straight now without further delay.
Part 1. Symptoms of Videos Noy Playing in IE
1

YouTube Not Playing in Internet Explorer 11 Because of Incorrect Configuration Settings
The incorrect setting might sometimes prevent videos from playing on Internet Explorer. For instance, it's possible that someone altered some of the settings, causing the videos to stop working. This issue with Internet Explorer is common. Fortunately, this issue has a remedy, which this article will give you.
2

IE Not Opening Hyperlinks to Video Files
Most of the time, when you click on a link to a YouTube video, you anticipate Internet Explorer to launch and begin playing the video right away. This isn't always the case, though, and it's a warning that Internet Explorer won't play videos. There are numerous explanations for this, particularly if you get a message saying that Internet Explorer is unable to display the requested webpage. When a third-party application changes the file type association, this thing happens.
3

ActiveX Filtering Issues That Disable Flash & Java
You should regularly update your web browser, as per our advice. This is crucial, yet the software you're using calls for an outdated browser version. For instance, some versions of Internet Explorer include the ActiveX filtering capability. You can use it to surf the internet without executing ActiveX controls. Plugins like Java, Adobe Flash Player, Silverlight, and others are frequently used. These plugins are often attackable when you're using an earlier version and doing so could corrupt your device. By default, the ActiveX filtering function is permanently deactivated. You may more easily ensure the security of your internet browsing with the help of this option.
4

Issues with YouTube Caused by Internet Explorer's Cache
If the browser cache is a factor, it is another common sign that YouTube videos won't play on Internet Explorer. On occasion, the browser cache can stop Internet Explorer from streaming YouTube videos. You may need to clear your browsing history if there are too many caches in your browsers for Internet Explorer to play your YouTube videos.
Part 2. Fixes for IE Not Playing Videos
Method 1

Sign Out of your Account Or Run the Internet Explorer
---
Surfing Incognito Mode allows you to have any activity without that activity being registered into your browser or google account you're not signed into. In Internet Explorer, it's referred to as In-Private Browsing.
Following is the method of the latest IE 11:
Launch IE.
Click on ... in the top-right corner.
Click on New Private Window or directly press CTRL+SHIFT+ENTER.

A new incognito window will be opened.
Run the window in the new incognito window.
Note
If the video runs successfully in the new INCOGNITO mode, you might have to delete all the plug-ins installed by you earlier on.
If the video fails to run, you might need to update your browser to the LATEST VERSION.
Method 2

Update Your Graphics Driver

Another reason why the video won't play is that the graphic driver might be corrupted or might have been outdated. Corrupted Graphic card can't run videos on IE.

Following is the simple way to update your graphic driver:
Run Device Manager. Right Click on Windows Icon, Click on Device Manager.
Click on Display Adapters.
Right click on The Current Graphic Adapter.
Click on the Update Driver.

Select one of the two options I.E. Online Browsing or Locally Installed.
Your Graphic card will be updated to the latest one if you haven't updated.
Run the video and look to see if the problem has been solved or not.
Method 3

iMyFone Ultra Repair Only-Professional Repair Tool
---
If the above method fails to generate any fruitful results, it's time to solve your problem using an external diagnostic tool which can repair videos for you. There might be hundreds of options that may claim to have the best repair tool but there are a few which can actually do the job.
iMyFone UltraRepair gives you the best solutions to repair corrupted files I.E., documents, videos and photos. It enables you to repair most severely damaged videos playable again. It's a three-step simple approach to fix your corrupted files and make them come to life again.
iMyFone UltraRepair - Repair Blurry Video
Repair Blurry, Broken or Pixelated Images.
Fix Corrupted, Low-Pixelated or Damaged Video.
Fix low-pixelated, low-saturated, low-contrasted or won't out quality videos with iMyFone in 3 simple steps.
Restoring Broken, Inaccessible, Corrupted Files in Almost any format I.e., PDF, Word, Excel.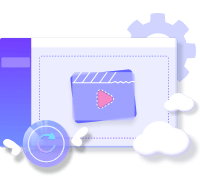 Step 1. Download and open iMyFone UltraRepair on your PC. Then navigate to the File Repair area on the left side of the software and click the Add Files option. It will launch a browser window and show where the corrupted file was stored. You can load numerous word documents into iMyFone Ultra Repair.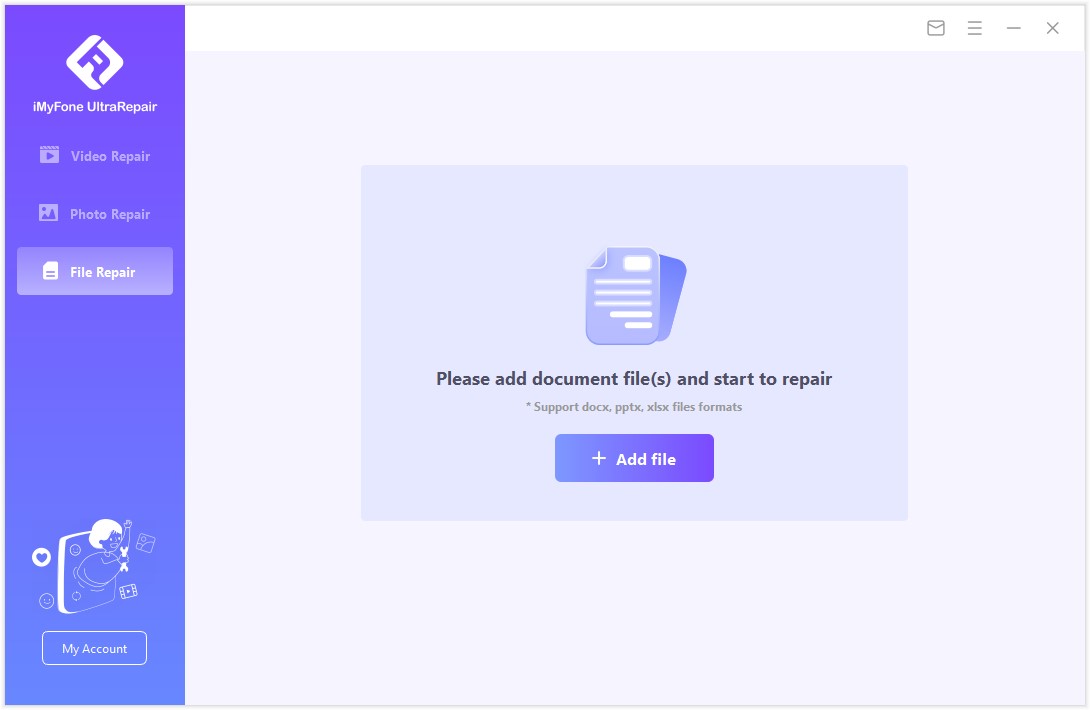 Step 2. The software will import Word files from your PC and show the process on the screen. If you accidentally uploaded the incorrect file, you may remove it by hitting the trash can symbol next to its data.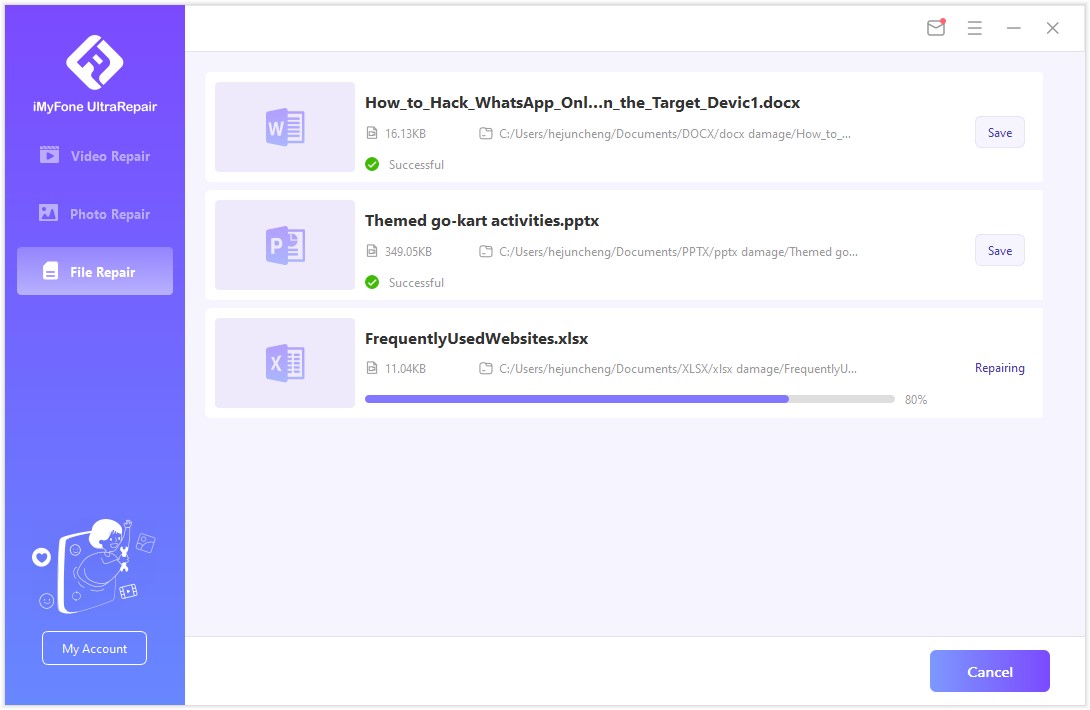 Step 3. The software will scan the loaded document and correct any large or small errors. You can also stop the repair at any moment. When the file repair operation is finished, a pop-up notification will display that will alert you of the repair results. A file that has been successfully fixed will have a Success indicator beneath it.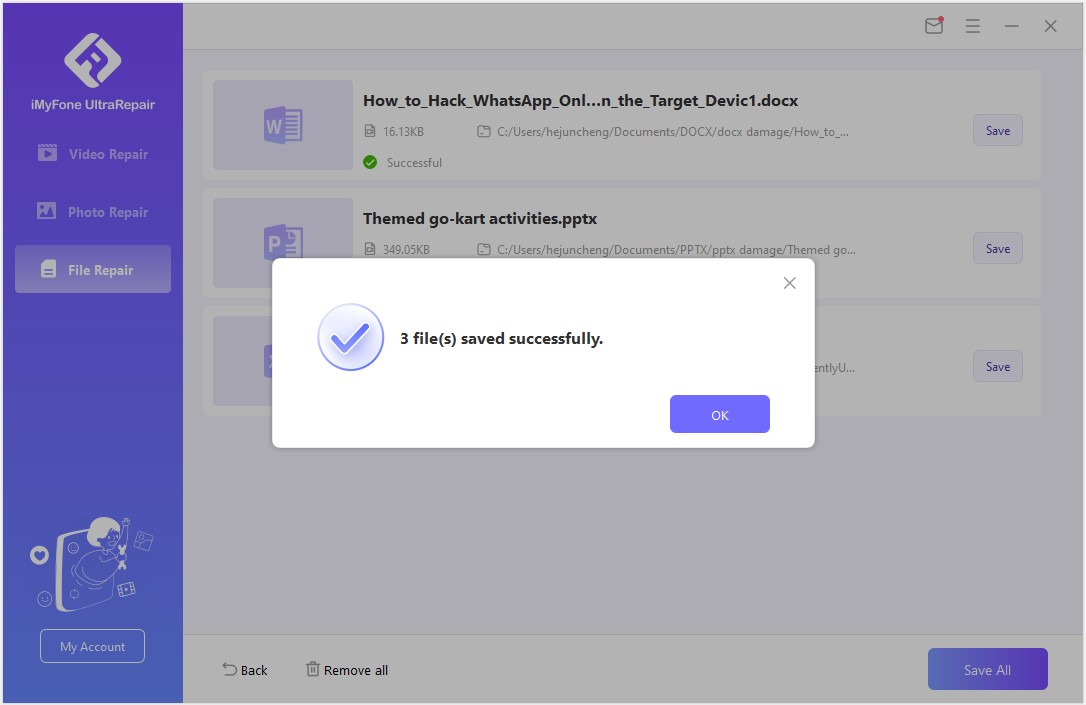 And it's done.
Other video problems you may concern about:
Method 4

Fix YouTube Configuration in Internet Explorer
---
One of the symptoms of YouTube Internet Explorer not playing videos is wrong configuration settings. Follow the steps below to fix the issue.
Wrong Configuration settings might not sound a big problem, but it can be the elephant in home if your video failed to play in IE.
However, you can solve this problem with following steps:
Lauch Internet Explorer.
Visit YouTube or any site with flash content.
Click on the AGear icon at the top right of the browser.
From the options, select Compatibility View Settings.

Add sites with flash content issues like YouTube on this page.
Also, check for the "Display Intranet Sites in Compatibility
view'tab. Moreover, check the Use Microsoft Combability List option.
Once done, restart IE for new settings to take-over.
Method 5

Disable "ActiveX" Settings on Internet Explorer
---
One solution to fix video won't play is to disable ActiveX filtering.
You can resolve the issue by following the steps below:
Run Internet Explorer.
Click on Tools at the top right.
Click on Safety > Select ActiveX Filtering.
Disable ActiveX filtering.
Try to run the video.
Conclusion
In this article, we have discussed some of the key players that Internet Explorer not playing videos and have provided the best possible solutions to counter them. Generally, some simpler changes in the settings will settle the deal but if it doesn't, you might need a repair tool to get the job done.