There are so many different popular image formats available, from how your photos are saved on your mobile device to what you can download online. Understanding how JPEG vs. JPG vs. PNG matters should not be as confusing as it always seems to be whenever anyone is discussing the different image formats.
That is why we created an easy-to-understand post that helps outline what each image type is and when you would want to use them!Let's get start now!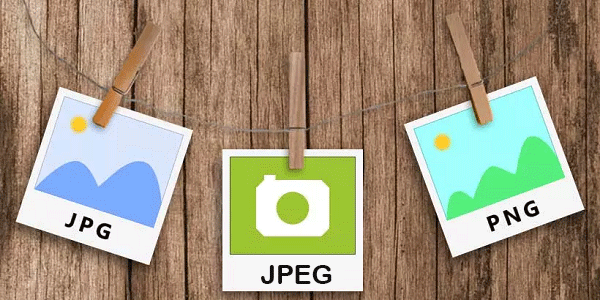 Part 1: What's the Difference Between JPG, JPEG, and PNG?
The first step to getting more familiar with each image type is to underhand what sets each one apart from the other. This way, you can quickly identify the difference between JPG and JPEG and PNG in case anyone asks you for help.
1

JPG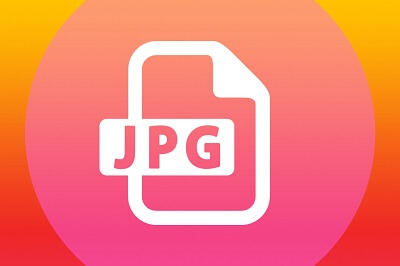 There is no difference between JPEG vs. JPG except for the number of characters in the title of the format. The reason JPG exists is because of early Windows operating systems that had a maximum of 3 letters when it came to filename extensions. They would not allow .jpeg, so everything was called .jpg instead.
Pros
Popular image format for photographers.
Uses lossy compression.
Smaller files size than other formats, saving you space on your device.
Cons
Does not allow for transparent backgrounds like other formats.
Can result in poor image quality, especially for editing.
Gets confused with JPEG all the time because it is the same thing.
2

JPEG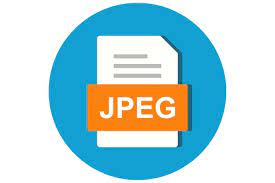 As we mentioned, there is no difference between JPEG vs. JPG. They are the same and only have different names due to an outdated computer naming issue. The only time you have to worry about the difference is if a website requires a .jpg instead of a .jpeg file extension for uploading.
Pros
A much more manageable file size due to lossy compression.
The most common image file format.
Excellent for storage purposes and posting to social media.
Cons
Does not allow for transparent backgrounds like other formats.
Can get pixilated when you try to edit at different sizes.
Gets confused with JPG, making users frustrated.
3

PNG
PNG is a lossless compressed format—which means you can use it to save space without losing any details. PNGs are good for photos and screenshots, as well as for images with lots of detail. They're also best for images with many colors and transparent backgrounds. Most graphic designers prefer PNG as an answer to what's the difference between JPEG and PNG.
Pros
Better for working in editing situations.
No change in quality when you make an edit compared to JPG/JPEG.
Easily add details about the image metadata.
Cons
Does not support native EXIF file details.
The compression ends with a larger file format.
Does not support animation like with a GIF.
Part 2: Which Format Should I Choose?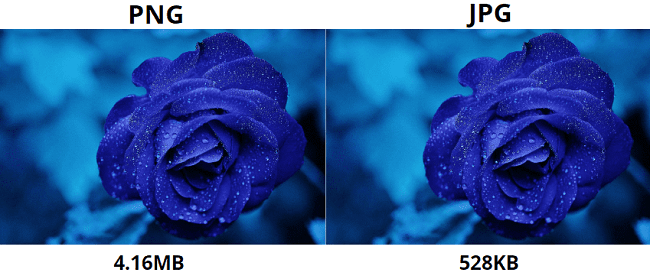 You might be wondering which format is best for you? It depends on the image in question. If you're working with photos that don't need to be compressed (like screenshots), it's best to save them as PNG files. But if your photo has a lot of color variations in it and needs to be compressed, JPEGs are better.
For example, when choosing between JPEG vs. JPG vs. PNG, you may want to go with a JPG for storing images, simple edits, and posting to social media. For more detailed editing, scaling, or creating vibrant web content, you should pick PNG. It all comes down to the file size you want to end with and the type of editing you think you will be using when manipulating the images.
Bonus Tips: How to Repair Corrupted JPG, JPEG, and PNG Pictures?
Image files can get corrupted or damaged easily. We share them across many platforms and devices that they degrade or get broken up during uploads/downloads. So it is important to learn how to repair these images!
UltraRepair from iMyFone offers a simple software application that repairs these files so you can preserve your favorite images and family photos. In three easy steps, you can open the files you wish to repair, run the repair tool, and then save the images for future sharing.
iMyFone UltraRepair
Repair photos taken from any device you own or have downloaded, regardless of JPEG vs. JPG vs. PNG.
Clean up broken or blurry images that are hard to decipher, including reworking red-eye from older photos.
Repair photos in batches of multiple images instead of working with one photo at a time.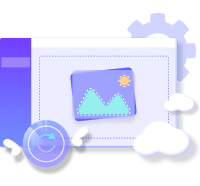 You can download a free trial of UltraRepair by clicking the button below to test out all of the features and benefits before committing to the pro paid version! This is an excellent piece of software for restoring your archived photos or preventing future issues with corruption or degradation.
Conclusion
Understanding the difference between JPG and JPEG and PNG doesn't have to be such a confusing thing. We hope this post has clarified what each file type does and when it is the best time to use them for different purposes. If any of your image files get damaged, be sure to check out UltraRepair for a quick and easy tool to repair them.