4 Best MyHeritage Photo Enhancer Alternatives You Must Know
Category: Repair Files
5 mins read
"What is some good AI photo enhancement software that improves photos automatically? " – from Quora
Have a collection of old photos that have become blurry or have a low resolution? Not to worry as there are tools available to enhance the looks of these images and MyHeritage Photo Enhancer is one such widely used program. Though this tool does its job perfectly to bring the faces into sharp focus there are several other reasons which might lead to users looking for alternatives. Let's check out in detail about MyHeritage Photo Enhancer and its best Myheritage photo enhancer alternative tools.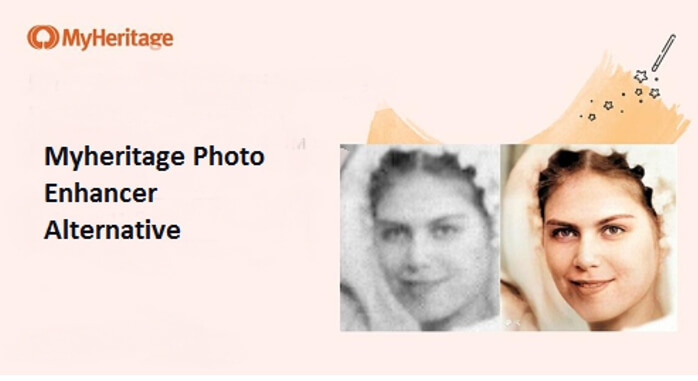 Free download UltraRepair to enhance and repair blurry photos,vidoes and files easily.
Why You Want to Try MyHeritage Photo Enhancer Alternatives
MyHeritage Photo Enhancer is an online tool that helps in enhancing the looks of old photos. This is an online tool that works from the browser and requires just a free sign-up. The tool claims to use the best deep learning technology in the world which is also licensed by the company for upscaling the images and improving its overall resolution.
Key Features of MyHeritage Photo Enhancer
An online tool with a free sign-up.
Use the patented best deep learning technology for enhancing the photos.
Work best with photos having multiple people.
The free version allows enhancing up to 10 images.
Help in bringing back the sharp focus on the faces.
Reasons to Look Out for MyHeritage Photo Enhancer Alternatives
Internet dependency.
No dedicated desktop version.
The free version allows processing only 10 images.
The images enhanced through the free version have a watermark.
Removes blurring only from the faces in the photos but overall blurring is not removed.
A premium paid subscription for unlimited logo-free image processing is very expensive.
Pricing of MyHeritage Photo Enhancer
The free sign-up of MyHeritage Photo Enhancer allows the user to process a maximum of 10 images (with a watermark). To process unlimited images that are watermark-free, a paid subscription is available for $199 for the first year and then for $299 per year after that.
4 Best Myheritage Photo Enhancer Alternatives
Considering several limitations associated with MyHeritage Photo Enhancer, users look out for alternative tools. If you are among one of those users, check out the below listed 4 tools below that will work as the best alternatives.
1

iMyFone UltraRepair Photo Enhancer App

iMyFone UltraRepair is one of the best software available that facilitates enhancing your photos in almost all formats in a user-friendly manner. The software is available for quick download on your Windows and Mac systems and the Android app version is also available. Using the app, the quality and the resolution of the complete image can be improved.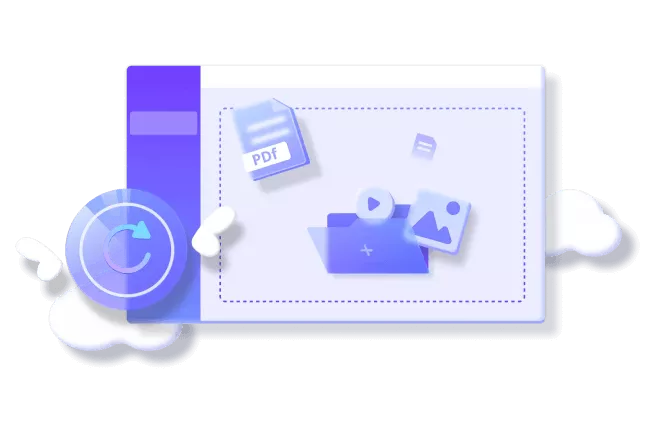 Key Features:
Allow enhancing images in all key formats including JPG, JPEG, CR2, RAF, TIFF, CRW, DNG, and many more.
Overall resolution and quality of the images can be improved.
Allow repairing and enhancing images captured or downloaded from different devices and platforms ice mobile phones, cameras, the internet, and others.
Use AI technology to repair and enhance images for the best results.
3 steps to repair corrupted photos, videos and PDF files, and more.
Steps to make blurry images clear using MyFone UltraRepair
Step 1. Download, install, and launch the software on your system, and from the main interface choose Picture Toolbox > Photo Clarity option. Click on the Add File button to browse and add the image(s) that you want to process to the software interface.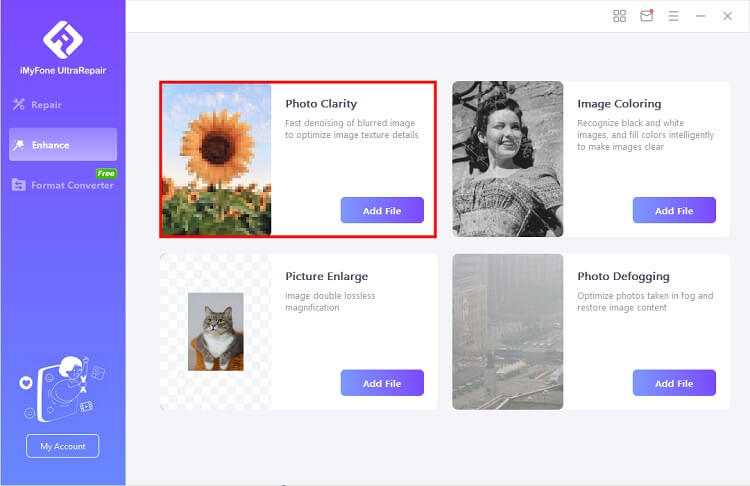 Step 2. Once the images are added, the tool will automatically start repairing and enhancing them. The process progress will be displayed on the screen. Once the processing is complete check the images by clicking on the Preview button. Next, click on the Save Now button to save the photos at the desired location on your system.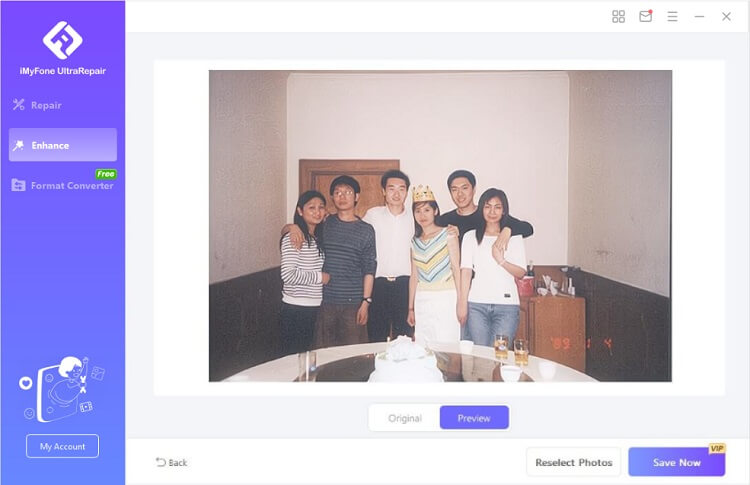 2

AVCLabs Photo Enhancer

This is another popularly used AI-embedded photo upscaling tool that helps in repairing as well as enhancing the overall looks of the photos. The software is available for download on all the latest Windows and Mac versions.

Key Features of AVCLabs Photo Enhancer
Ai-based tool for upscaling and enhancing images.
Comes with 5 models – Ai Upscale, AI Denoiser, AI BG Removal, AI Color Calibration, and AI Colorizer.
Features face-refinement function for enhancing facial details in case of blurry images.
Allows upscaling low-definition images to HD.
Simple and user-friendly interface.
Steps to upscale images using AVCLabs Photo Enhancer
Step 1. Launch the installed software on your system and click on the Browse button at the main interface to add the images that need upscaling. You can even drag and drop the photos to the interface.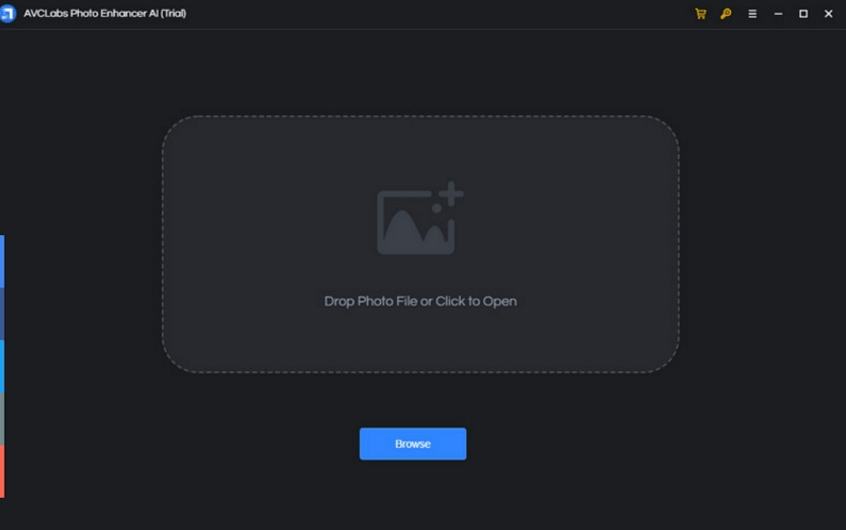 Step 2. Once the images are added to the tool, next choose the appropriate AI model (based on your image correction requirements). Alternatively, you can even customize the AI model for creating your own workflow. Here also select the output format for your images.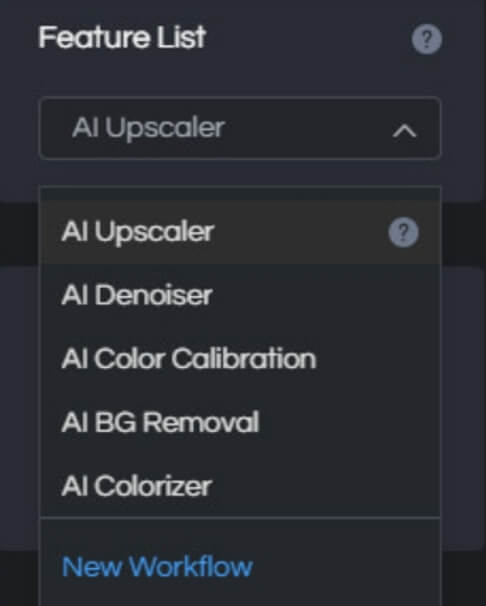 Step 3. Next tap on the small square icon on the left of the interface to crop the image and then click on the preview option to check for the effects used.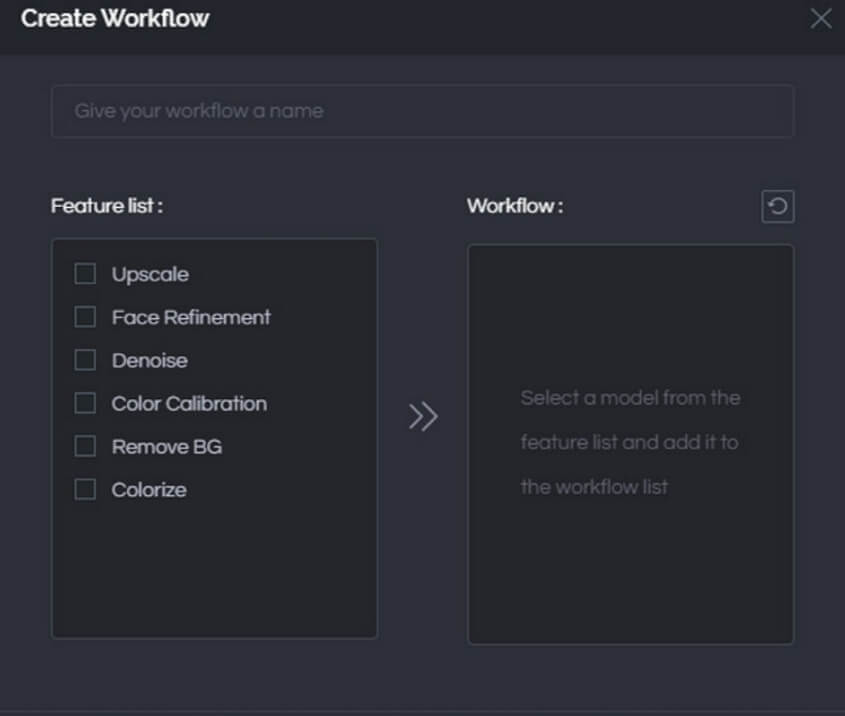 Step 4. Finally, click on the Save All button to save the processed images in the desired folder on your system.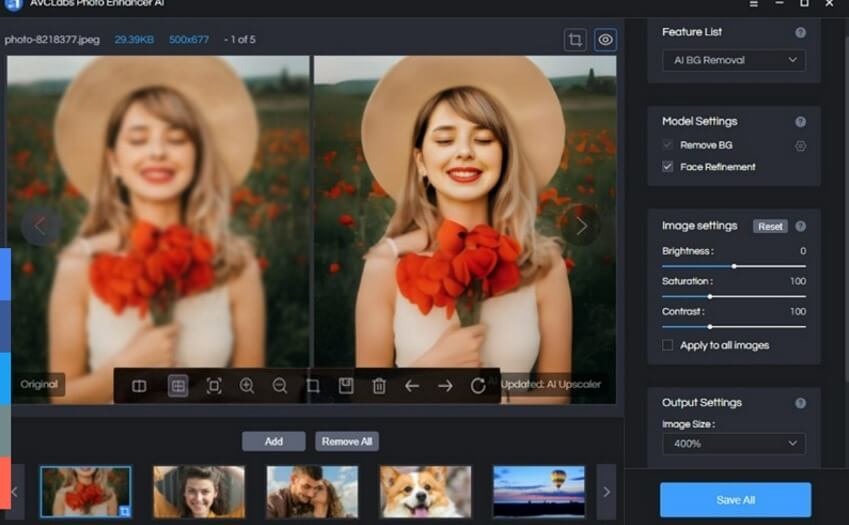 3

Image Colorizer

To restore your old images automatically and also enhance their overall looks, this is a good tool to use which is available on Windows, Mac, Android, as well as iOS devices. The software uses AI technology to get the task done efficiently and in a hassle-free manner.

Key Features of Image Colorizer
AI-based software for image enhancement and restoring
Available for multiple devices and platforms.
Available in multiple modules- AI Colorize, AI Enhance, AI Retouch, AI Repair.
Allows restoring the old damaged and scratched photos.
Free version available (processes images in limited size and format).
Steps to enhance images using Image Colorizer
Step 1. On your system browser free sign-up at the tool.
Step 2. Open https://imagecolorizer.com/enhance.html on your system browser and add then add the desired image saved locally.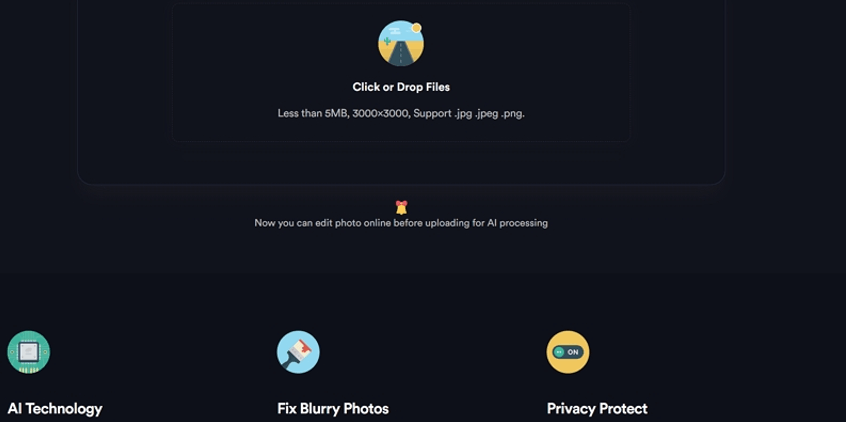 Step 3. The tool will use its AI technology for enhancing your added image. Save the processed image to your system.
4

Vance AI Enhancement Tool

This image-enhancing tool is powered by AI technology to offer excellent results. Using the software, you can upscale, remove background, denoise and perform an array of other functions.

Key Features of the software
AI-powered image enhancing tool.
Available for Windows, Mac, Android, and iOS devices.
Available in multiple modes- AI image upscaler, AI image denoiser, Ai image sharpener, AI photo colorizer, AI portrait retoucher, and AI JPEG artifact remover.
Fast and automatic processing.
Support to key formats.
Can be used as desktop software or also as a browser tool for the quick processing of a single file.
Steps to enhance image quality and resolution using Vance AI
Step 1. Open https://vanceai.com/image-enhancer/?source=topnav and click on the Upload Image button to browse and add the local image file to be enhanced.
Step 2. Choose the settings options from the right-hand side panel as needed.
Step 3. Click on the Start Process button to start the enhance processing.
Step 4. Once done, click on the Download Image button to save the processed file.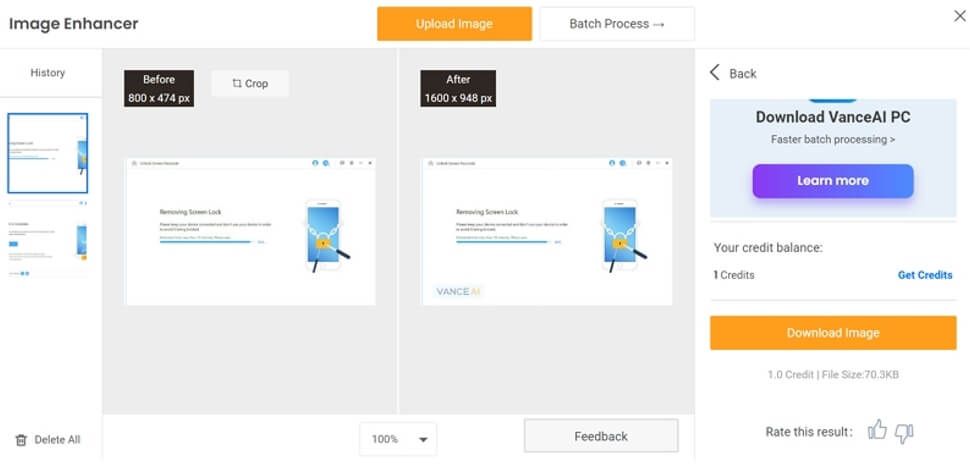 Part 3. 3 Other Tips about Enhancing Photos
Besides using professional image tools, there are some basic tips related to image capturing and processing that will help in enhancing and improving the photos. Check some of the popular ones below.
1

Post-Process the Images

Post-processing is one thing that can make a huge difference to the overall looks of your captured images. By simply adjusting the exposure, color, contrast, brightness, and other basic parameters. Tools like Photoshop, Lightroom, and similar others can be used for this post-processing task.
2

Shoot RAW

Though RAW files are large in size, shooting in RAW format helps in saving a lot of image data that later gives you the flexibility to edit and customize the files as needed.
3

Never Overdo the images

To make your photos look impressive, it is recommended to keep the editing easy and not overdo them. Images that are heavy-handedly edited in terms of HDR, color toning, vignette, and other parameters look weird and ruined.
Conclusion
To fix issues like blurring, low resolution, low quality, and several others with your old photos, a good photo enhancer works great. Though a variety of these programs are available, not all can be trusted in terms of output quality and ease of use. Above we have shortlisted some of the popular software that can be considered. iMyFone UltraRepair among them is one of the best with its long list of supported features and user-friendly interface.