[2023 Guide] What Is a MOV File and How to Open It Smoothly?
Category: Repair Files
6 mins read
What is a MOV file and how to open it? Lots of users must have encountered such a question. You may know it's something like a common MP4 file, but it may not know how to play it properly on various systems.
In this article, we will introduce what is a .MOV file, how to play it and how to fix when it gets corrupted that stops it from opening again.

Repair corrupted MOV files without modifying the content.
Part 1: What Is a MOV File?
A MOV file, developed by Apple, serves as a multimedia container format designed to hold video, audio, and various media types.
It functions seamlessly on both Mac and Windows systems, providing excellent compression and adaptability, which renders it widely favored for tasks such as video editing and playback.
However, there may be instances where certain devices or software may have constraints in handling this format, thus requiring a conversion to a more universally accepted one.
Part 2: How to Open .MOV File on Different Operating Systems
The .MOV file format is commonly used at QuickTime Player, the default media player by Apple. But there are times when you want to play it on other operating systems. And this part can help you out.
1

Windows Media Player for Windows

Windows Media Player, created by Microsoft, is a multimedia player and library software bundled with the majority of Windows versions. It is equipped to handle a diverse array of audio and video file formats, enabling users to enjoy a wide range of media content. And here's how to play MOV file on it: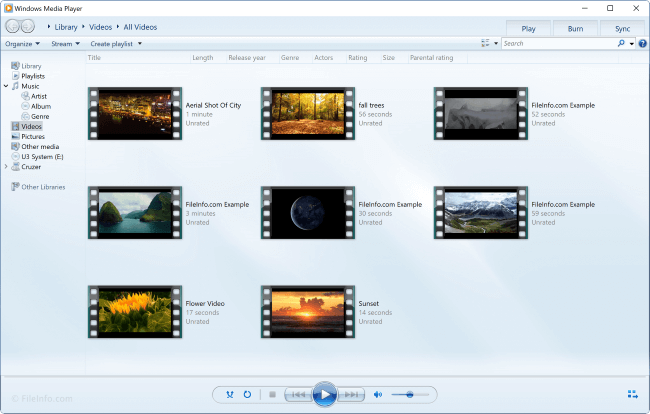 Step 1: Open Windows Media Player, then click on File.
Step 2: A drop-down menu will appear. Choose Open File depending on whether you want to open a single file or a folder containing multiple files.
Step 3: Use the file browser to find the MOV file you want to play, then click Open.
2

QuickTime Player for Mac

QuickTime Player, created by Apple Inc., serves as a multimedia player and framework engineered to manage a diverse range of media files, encompassing video, audio, images, and interactive elements. Here's how to use this default player on Mac: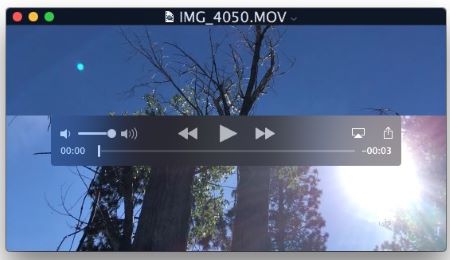 Step 1: Open QuickTime Player on macOS.
Step 2: Click on File and select Open File.
Step 3: Select the MOV File you want to play.
3

VLC Media Player for Linux

VLC Media Player is an adaptable multimedia player with the ability to handle a diverse range of audio and video formats. This free, open-source software is compatible with various operating systems such as Linux, Windows, and macOS. See how to play MOV files with it on Linux: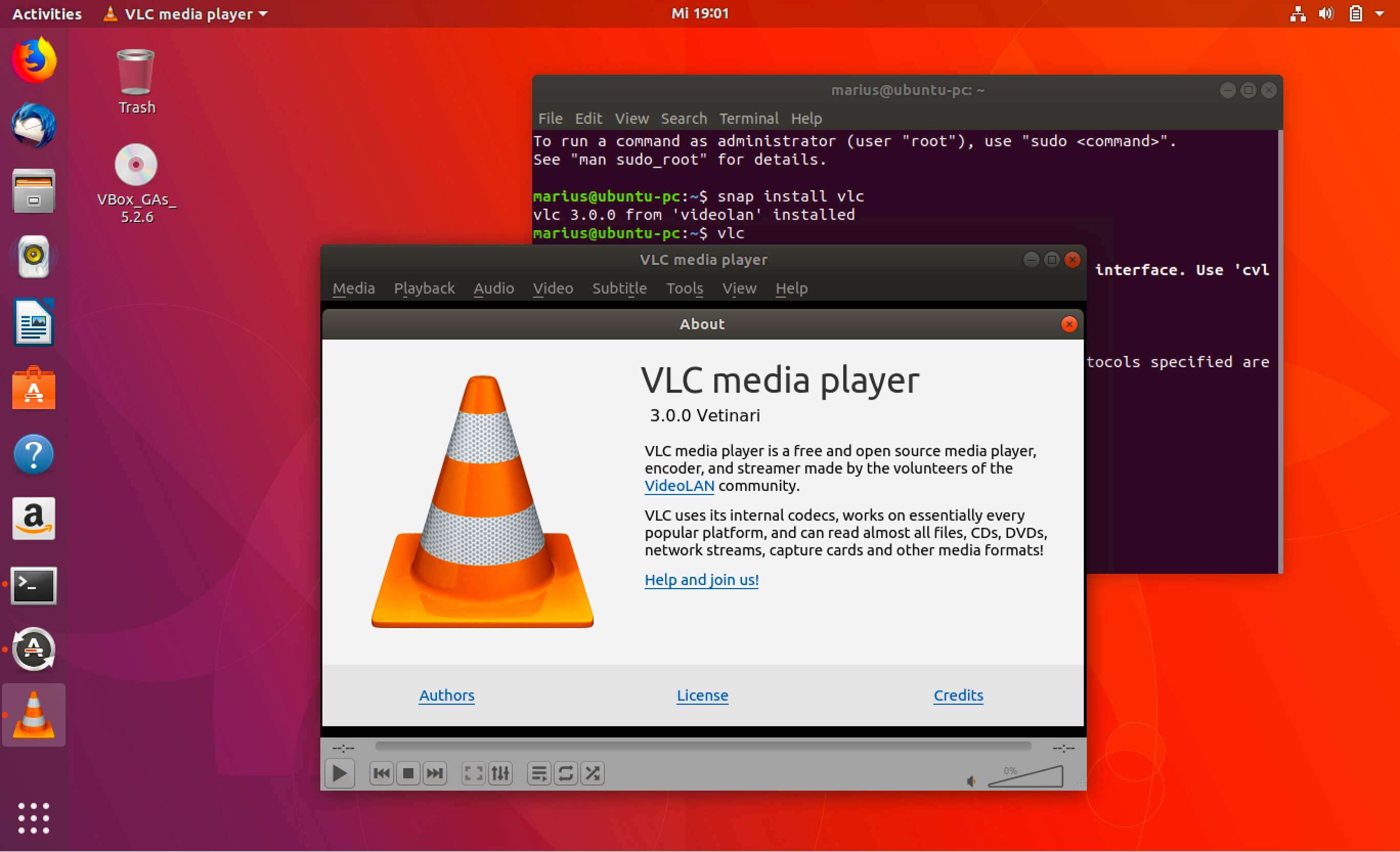 Step 1: Download and launch VLC after installation.
Step 2: Go to Media in the menu bar and select Open File.
Step 3: Choose the MOV File you want to play, then click Open.
4

MX Player for Android Phone

MX Player is a well-known multimedia player application designed for Android devices. It boasts extensive compatibility with various video and audio formats, offering users a versatile option for enjoying media content on their Android phones. Let's see how to play a MOV file with it: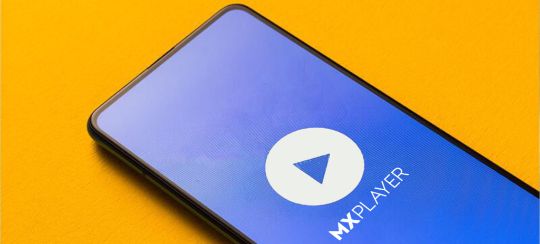 Step 1: Download and install MX Player from the Google Play Store.
Step 2: Open it to locate your MOV file.
Step 3: Tap on the MOV file to start playback.
5

iMovie for iPhone

iMovie is a video editing software created by Apple Inc. It can be used on iOS devices such as iPhones and iPads, as well as on macOS computers. It offers an intuitive platform for users to create and edit videos, video playback can also be realized.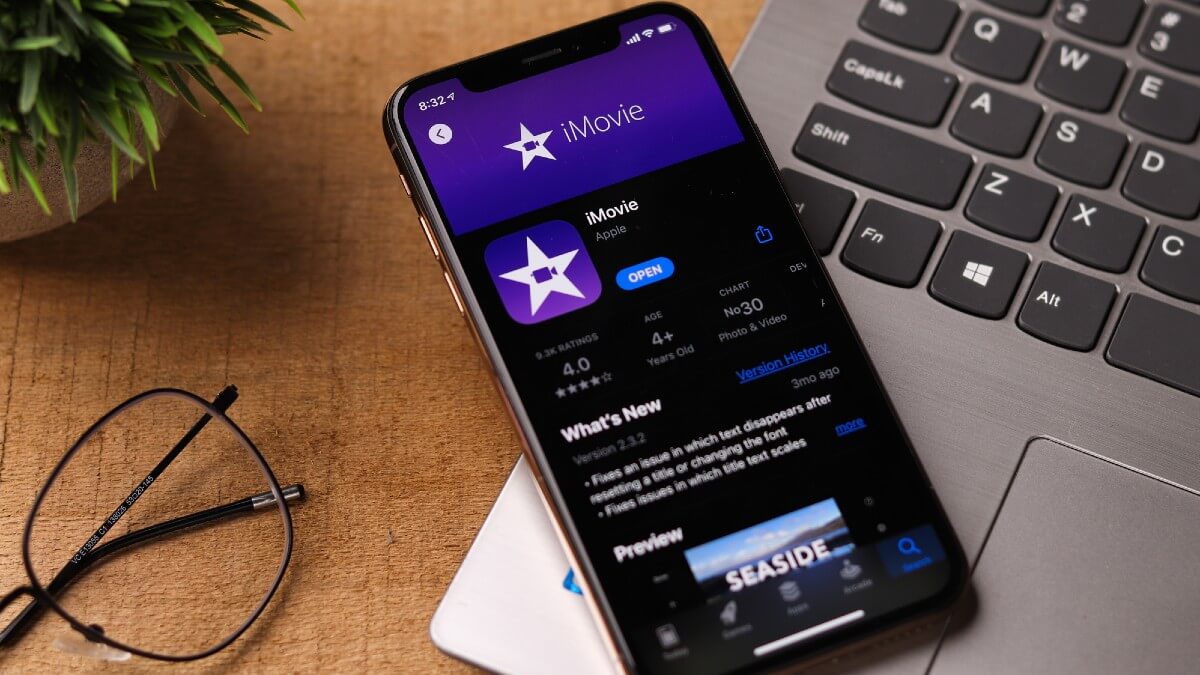 Step 1: Open iMovie that installed on your iPhone.
Step 2: In the project workspace, tap the + icon to import the MOV file.
Step 3: Press the Play button to start play the MOV File in the new window.
Part 3: How to Open a MOV File When It's Corrupted?
Why MOV files get corrupted?
If a MOV file is not fully downloaded due to a network issue or server problem, it can result in a corrupted file.
If there's an interruption while transferring a MOV file (e.g., from a camera to a computer), it can lead to corruption.
Issues with the file system on a storage device (like a hard drive or SD card) can cause MOV files to become corrupted.
Malicious software can infect files, causing corruption. This is less common but can happen.
Unexpected power outages or surges during file operations can result in corrupted files.
If the codec used to encode the MOV file is faulty or not supported by the player, it can lead to corruption.
How to Repair Corrupted MOV Files for Smooth Playback?
When the MOV file is corrupted, there is no way you can open it except for repairing it first. And at case like that, trying a dedicated file repair tool like iMyFone UltraRepair seems to be great choice.
As a professional tool, UltraRepair is capable of repair damaged MOV, AVI, MP4, FLV, MPEG, MXF, KLV, M4V, 3GP, MKV and more. All can be repaired within clicks. After that, you can get the MOV files back to work and enjoy the smooth playback on different systems.
Step 1: Download to launch the software, click the Repair tab.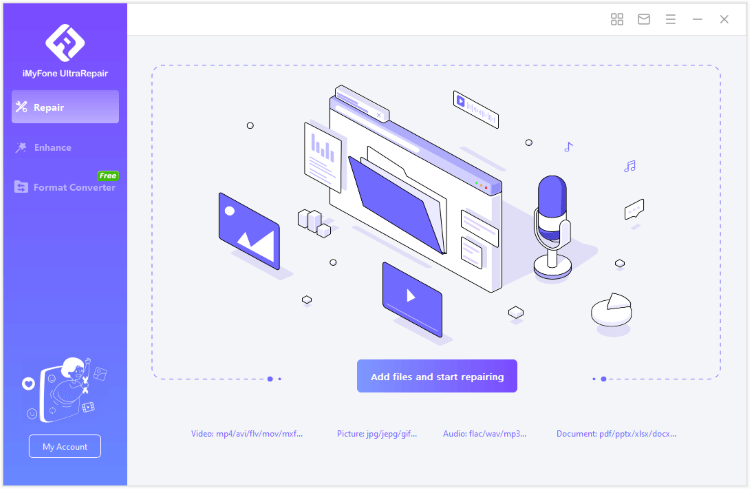 Step 2: When the MOV videos are uploaded, click Repair to begin.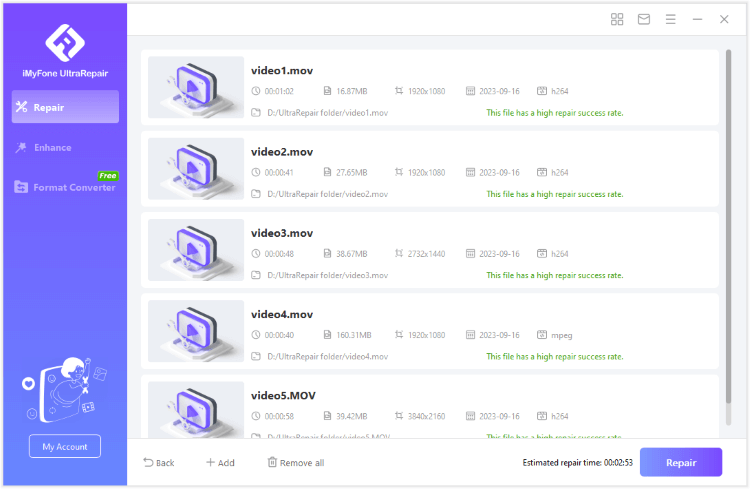 Step 3: Preview or save the repaired videos to the destination folder.
Limited Time 10% OFF Coupon Code for UltraRepair: YTR5E7
Conclusion
You must have a better clue on what is a MOV file and how to play it using different tools on various systems. Hope you can play the files smoothly. When there is something wrong that stops the playback, try to examine and fix the file using iMyFone UltraRepair, which ensures to bring the MOV files back with its advanced scanning and repairing feature.