Have you ever been locked out of your phone when you needed it the most? I'm sure all of us have, and back then, we didn't know how to go about this unfortunate event.
Being ripped off the access to your phone is an awful incident, no matter if it occurs while you're out of your home and need to make an emergency call or when you're at a party and need to click aesthetic pictures to behold the memories.
Put an end to this unfortunate incident by considering 4uKey for Android every time you forget your passcode. This app will regain access to your cell in a matter of seconds! Read on to know more about this awesome app.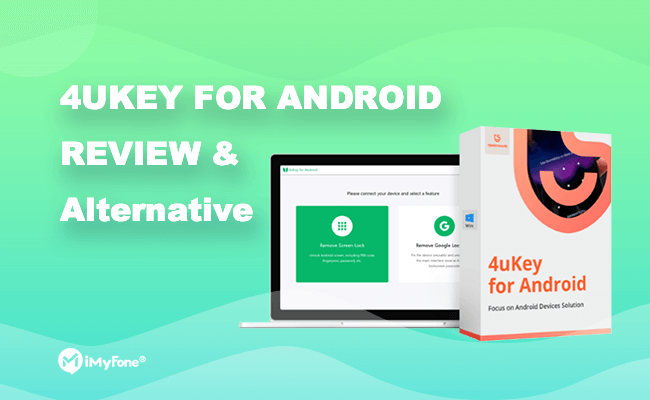 Part 1. Know Everything about 4uKey for Android
1.1 What is 4uKey for Android
4uKey for Android is an app that entirely bypasses the google account verification steps and gains you access to your smartphone. It is a windows program used to unlock and breakthrough into a locked smartphone within no time.
After numerous developments in the app, the developers of 4uKey for Android have incorporated numerous convenient and user-friendly features, one of which is a profile manager. This manager easily recognizes new devices connected to the windows, and a single-click feature grants you complete control over your smartphone.
1.2 Features of 4uKey for Android
4uKey for Android includes an effortless interface that is easy to use and has a single dashboard. Not only does this app feasibly removes the passcode from your phone, but it also has a feature to disable the google or Apple account from your phone.
This means that you can now get into your smartphone without entering your Google or Apple account password. Following are a few more features of 4uKey for Android:
Delete your Samsung account without a passcode.
Completely control your device without any limits.
The app supports 99% of Android devices.
Remove your Google account from your device without the password.
Combats all types of screen locks, including fingerprint lock, pattern, pin, face lock, and password locks.
Allows you to remotely control your device through the "Android Device Manager" feature.
1.3 How to Use 4uKey for Android
4uKey for Android is convenient for users who lack technical expertise, thanks to its easy interface. Users can gain access to their phones within a few simple steps.
Step 1. The first step is to connect your device, which is made even more straightforward if you have a USB cable. When you connect your smartphone to your PC through the USB cable, it will automatically recognize the phone you have.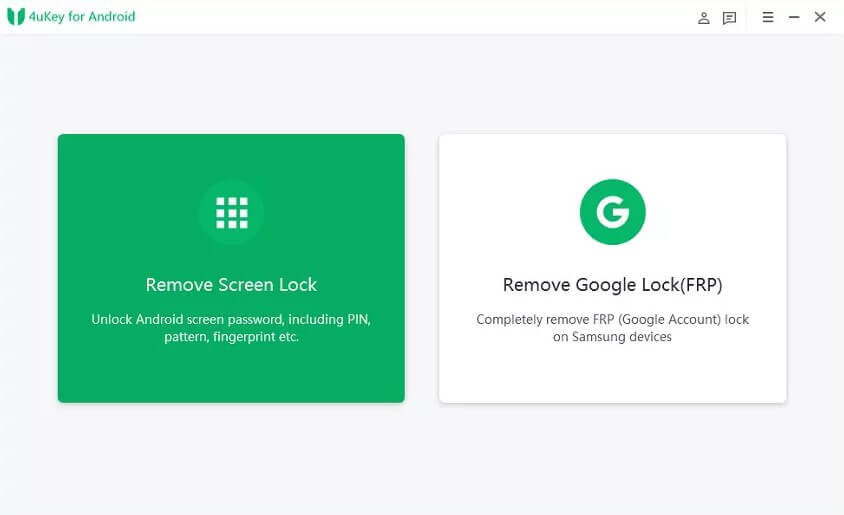 Step 2. Tap on the "Start" option to move forward with the password removal. The password removal will erase the existing data from the device. Click on the "OK" button and continue the process.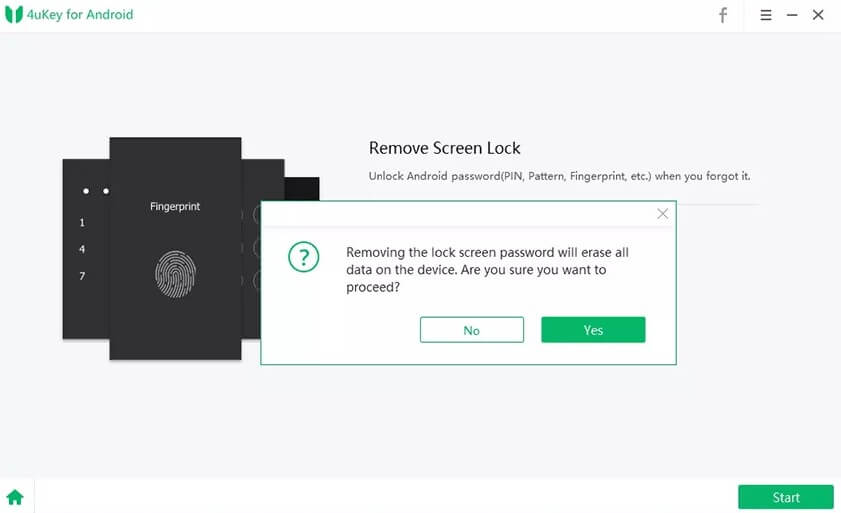 Step 3. Follow the next insturction to let your phone get into recovery mode and reboot system. Then the software will sucessfully unlock your android phone.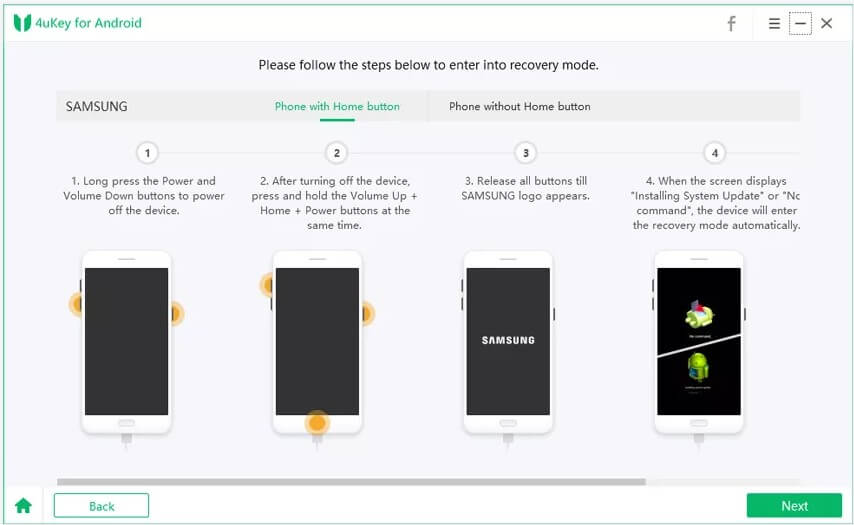 1.4 FAQs about 4uKey for Android
1

Does 4uKey work on Android?
Yes, 4uKey for Android works on Android devices to remove the screen lock and feasibly bypass the google account verification steps. It works to remove all kinds of screen locks, including fingerprints, PINs, and passwords.
2

Is Tenorshare 4uKey for Android legit?
Yes, 4uKey for Android is a popular app for regaining access to your phone, and an incredible increase in its popularity has been witnessed in recent times. This testifies the app's credibility and further ensures that the app is legit.
3

Will I lose my data after unlocking with 4uKey for Android?
We'd like to remind you that removing the screen lock and Google lock(FRP) in 4uKey for Android would wipe out all data. However, the third function - delete obsolete Samsung devices - will not wipe your data from some early Samsung devices.
Part 2. The Best 4uKey For Android Alternative
Knowing alternatives to essential apps is always good to have. Similarly, who knows when you might be done with 4uKey for Android or when would it stop working for your device? iMyFone LockWiper Android is another powerful tool that is used to unlock devices without the need for passcodes and fingerprints. Read on to learn more about this wonderful alternative.
2.1 What is iMyFone LockWiper (Android)
iMyFone LockWiper (Android) is an incredible software that is used to bypass the "Enter security key" screen and helps you get complete access to your phone. The tool incorporates an easy process that is used to bypass FRP locks and unlock screen locks via an easy process.
It can also remove the google or Apple account from your device, if someday you wakeup and don't remember the password to your accounts anymore.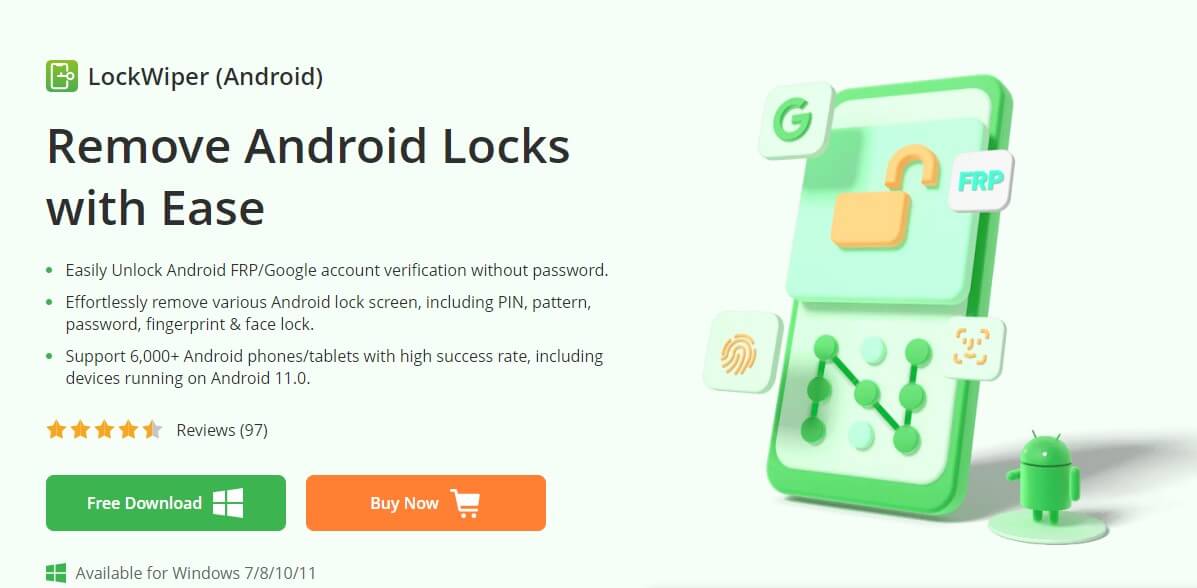 2.2 Why Choose LockWiper (Android)
Features of iMyFone LockWiper (Android)
Instantly removes passcode, PIN, fingerprint or face lock from an Android device when you have forgotten password.
It supports most of Android devices like Samsung, LG, Motorola, Google, Huawei, etc.
Helps you get back into your disabled, locked, faulty button and broken screen device.
Fairly easy to use and does not requires any technical skills to navigate.
2.3 How to Use LockWiper (Android)
How to Use iMyFone LockWiper (Andriod) Step-by-step to unlock forgotten password.
Step 1: Download and install iMyFone LockWiper (Andriod) on your computer. Choose "Remove Screen Lock for all Android devices". Click "Start" to begin.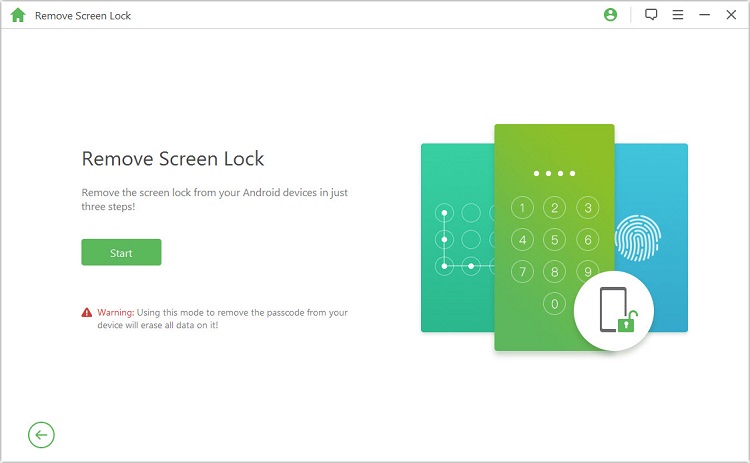 Step 2: Use a USB cable to connect your device to the PC then it'll automatically load up your Andriod information.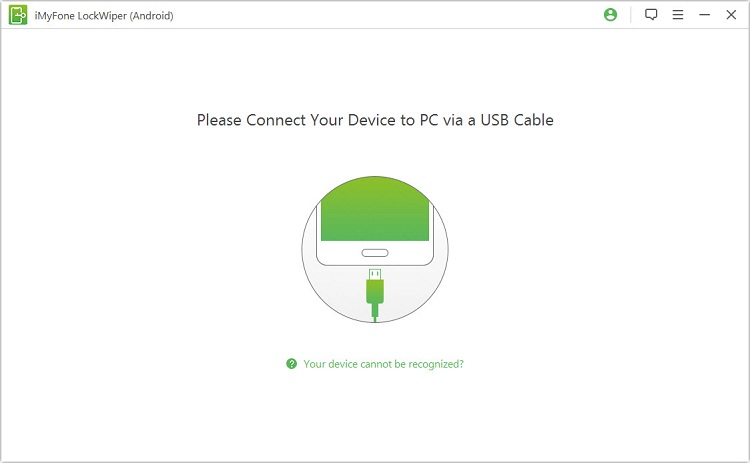 Step 3: Confirm your phone information, then wait for like four minutes to download and send the data package to your device.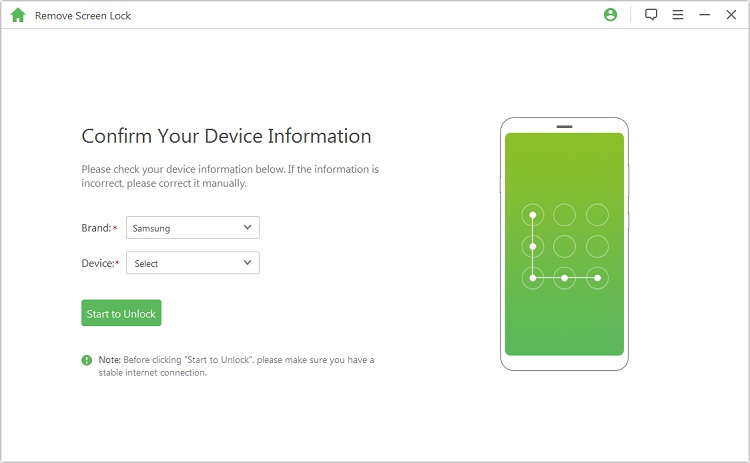 Step 4: Then begin to delete the passcode. But, before select next to proceed, set up your device by following the steps onscreen.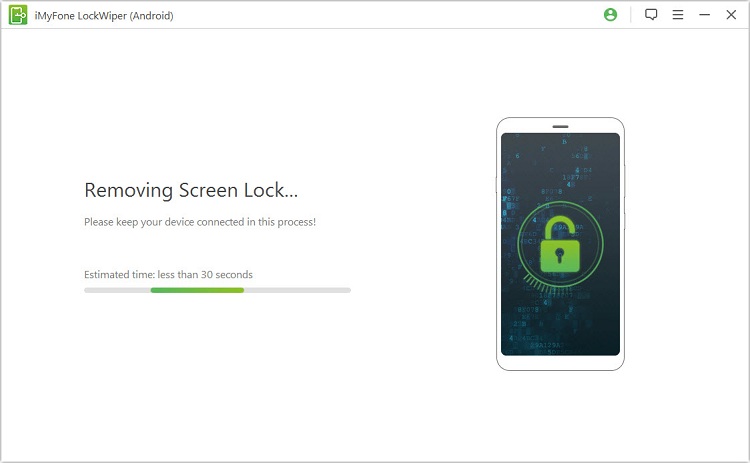 Step 5: When the process is done, It'll remove the screen lock password, you have removed the passcode from the device completely!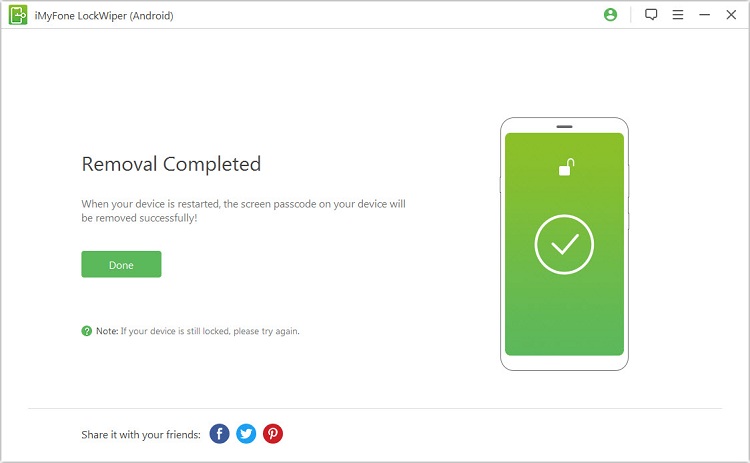 It's easy to solve the question of how to unlock a phone if you forgot the password in just minutes. You can now use your Android device again.
Review
Users on the iMyFone LockWiper (Android) official website have portrayed a very positive air when it comes to reviewing the product. A girl stated that it works super amazing for Samsung and that she regained access to her Samsung phone without any data loss. Other users are also seen vouching for the product's effectiveness and credibility.
Can learn more about reviews of LockWiper (Android).
2.4 FAQs about iMyFone LockWiper (Android)
1

Does Lockwiper (Android) actually work?
Yes, Lockwiper Androidworks efficiently for removing the screen lock and google account from your smartphone. You need to input the correct model information, and you have regained access to your Android.
2

Is iMyFone Lockwiper (Android) safe?
iMyFone Lockwiper (Android) is completely safe to use, as is denoted by the users who have successfully regained access to their phones in the past without facing any kind of data loss or security threats.
3

Will iMyFone LockWiper (Android) erase data on my device?
This entirely depends on the function you use the app for. For instance, if you use it for the remove google lock feature, it will erase your data. However, if you choose the remove screen lock option, you further have two options. In case you choose "remove screen lock without data loss", your data will be safe, however, your data will be erased if you choose the other option.
4

My Android phone asks to verify my Google account, but I forgot it. Can LockWiper (Android) bypass it?
Yes, LockWiper (Android) can easily bypass the Google verification steps for your Android device and help you access it again.
Conclusion
Not being able to access your phone is a problem that really deserves a concrete solution. We hope that this article has served as your rescue and that you will no longer be stuck in that awful "being locked out of your phone" state. Download iMyFone LockWiper (Android) today, and never fret again when your phone denies you access!