If you bought a locked iPhone online or in a shop, you may not have to send it back to the seller. There are certain solutions you can use to unlock any locked iPhone if you know what the iPhone is locked to. Hence, this article will discuss different types of iPhone locks and ways to unlock them. So, if you bought an iPhone that is locked, stay with us to discover what your iPhone is locked to and how to unlock it.
Find out What Your iPhone Is Locked to!
A second-hand iPhone can only come with three types of locks: Screen lock, iCloud activation lock, and network carrier lock. Let's briefly discuss these three locks to find out what each is protecting and ways to unlock them if possible.
#1. Screen Lock
If iPhone lock screen is protected with a password or passcode when setting up the device or from the Settings app, it simply means that you can't access the contents of the device without providing the passcode that the device is locked to. Screen locks come in four ways on iPhone, and they include 4-digit passcode, 6-digit passcode, Touch ID or Face ID locks.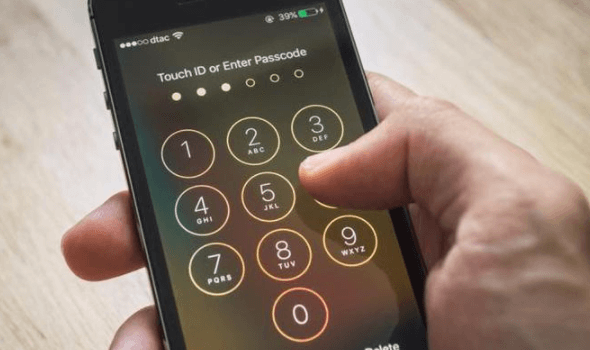 #2. iCloud Activation Lock
It impossible to set up a new iPhone without inputting an old iCloud account or creating a new one, thereby making it customary to have an iCloud account on an iPhone. There is a feature of iCloud called "Find My iPhone" that when activated, ensure that when an iPhone gets missing, the founder cannot erase the device, cannot reactivate the device with his/her own details, and can't turn off this feature.
However, if Find My iPhone is activated on a locked iPhone, this simply means that no one can unlock such iPhone without providing the correct passcode set by the owner; not even Apple Inc.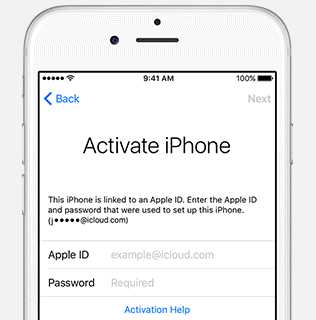 #3. Network Carrier Lock
If your second-hand iPhone is tied to a network carrier, this means that only the SIM card from the network will work on the iPhone. There are numerous network carriers Phone can be locked to, and some of the prominent ones include AT&T and Verizon. However, there are online services and sites that specialize in unlocking carrier-locked iPhones, and we shall be introducing some of them soon.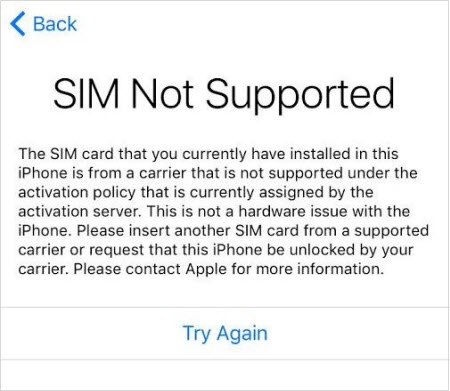 Bought An iPhone That Is Screen Locked? Instantly Unlock It
iMyFone LockWiper iPhone unlock is the best option for unlocking a locked iPhone you bought from a store or online platform. Once you notice that the iPhone is just screen locked with no iCloud activation lock, all you need do is to connect the device to your computer and unlock it using LockWiper – it's that simple!
LockWiper may be relatively new to you but a million and one media sites, users, and tech authorities recommend it. It's the best tool for unlocking any form of screen lock on an iPhone, and it also helps to remove every other lock set in the device so that it becomes like it's fresh from the box.
Unlock Your Bought iPhone without Hassle
Remove the screen lock and restriction lock from second-hand iPhone without any passcode.
Efficient to remove iPhone passcode in just 3 steps and in about 5 minutes.
Support every lock types, including 4 or 6 digit passcode, Face ID, Touch ID, and Apple ID without password.
Is very useful that can help you remove the disabled screen and unlock iPhone when the screen is broken.
Support all iOS versions and iOS devices, including iOS 16/15 and iPhone 13 (Max).
Steps to Unlock A Locked iPhone without Passcode
Step 1. Launch LockWiper on macOS or Windows computer, click the "Start".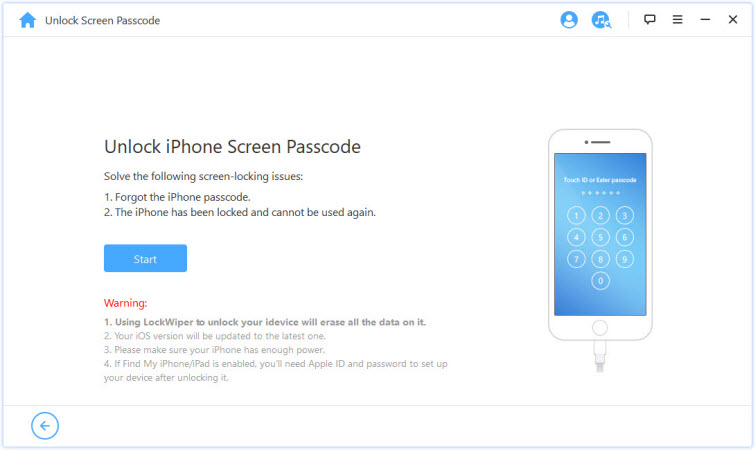 Step 2. Connect your iPhone to the computer using a lightning cable.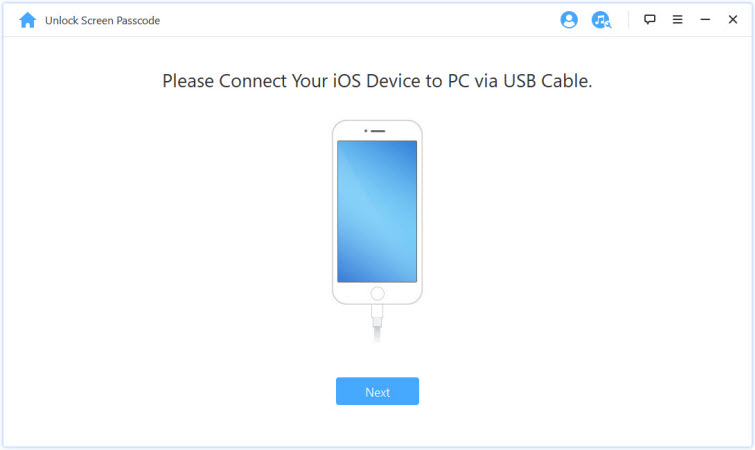 Step 3. Download the firmware package for your iPhone by clicking the "Download" tab. Click "Start to Extract" tab when the download is complete to verify the device.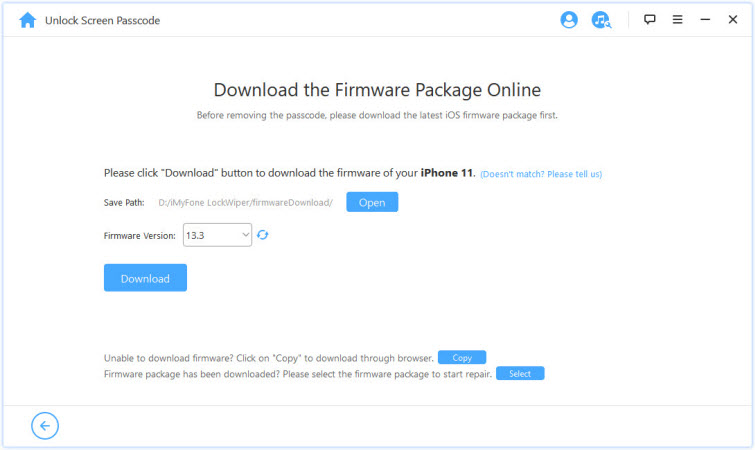 Step 4. Click the "Start Unlock" tab. Enter "000000" into the box to confirm your request, and click "Unlock" to remove iPhone lock.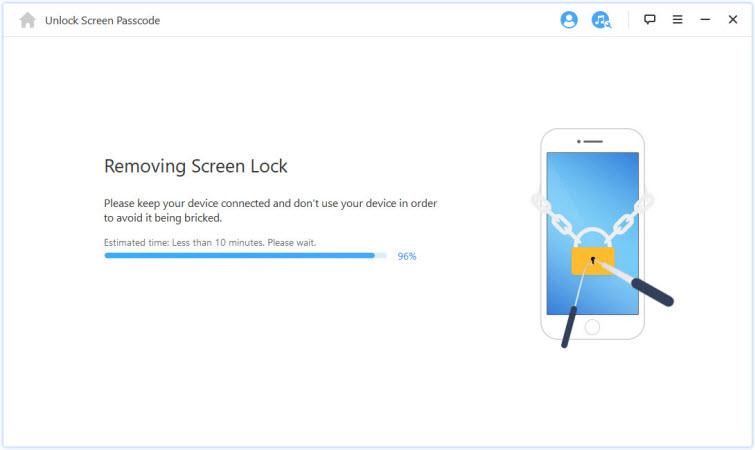 Bought An iPhone That Is Locked with iCloud Account? What to Do
If the second-hand or used iPhone you bought online is iCloud account locked, there isn't the end. If the device is already activated, then you can use iMyFone LockWiper iPhone unlock to help you too. It can help you unlock the iCloud account on activated devices without knowing the password. It's easy and convenient to perform such task. All you need to do is to download and try it for your device.
Here's how to use LockWiper to remove the iCloud account:
Step 1. Download and run iMyFone LockWiper on your PC.
Step 2. Connect your locked iPhone and click on Unlock Apple ID.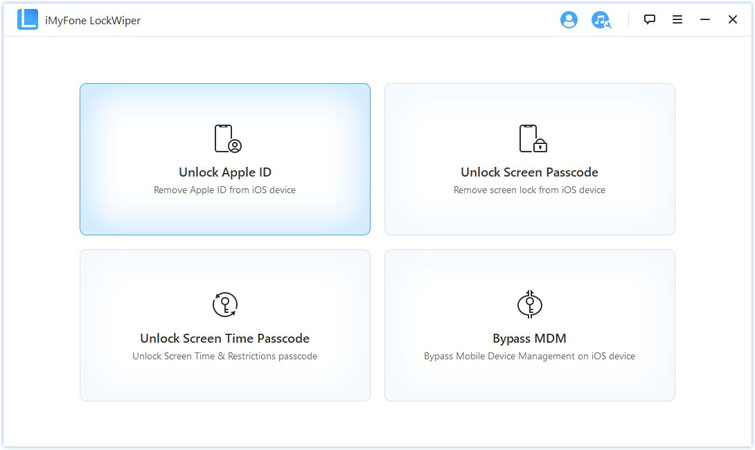 Step 3. Next, tap on the Start to Unlock tab to start.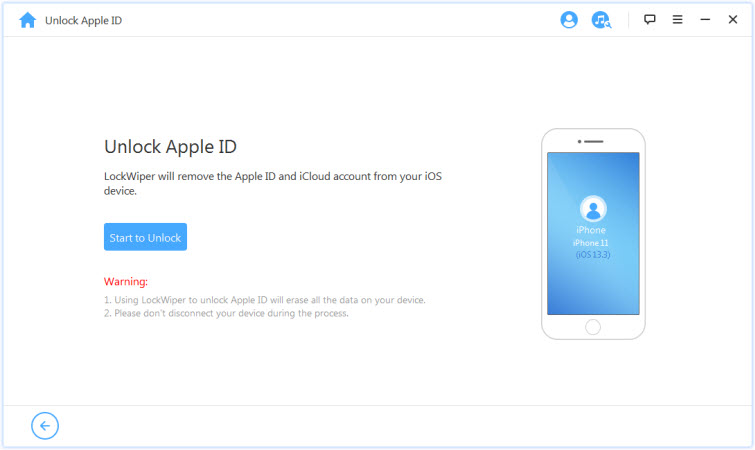 Step 4. The program will start unlock it right away.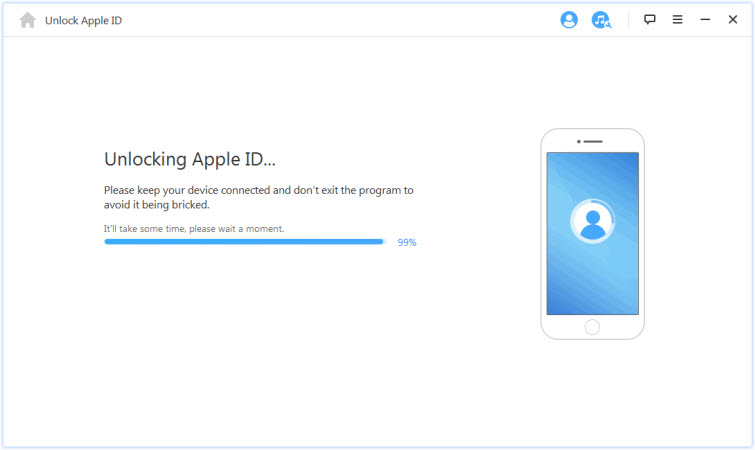 Tips
You may also try to contact Apple to remove the iCloud activation lock. You need to prove that the ownership has been transferred from the original owner to you. Apple will check whether the device has been reported stolen or missing during the checks. If the device has, Apple won't help.
Note that, Apple needs to be 100% certain you are the owner, or they will refuse to unlock it.
Bought An iPhone That Is Locked to A Network Carrier? How to Fix
Many people who bought a second-hand iPhone that's carrier locked have asked us in the past if there is a way they can unlock a carrier locked iPhone at home. The answer is yes, you can unlock a carrier locked iPhone from your home.
You can use your laptop browser and log on to the carrier website, or try calling them to remove the lock. Once they unlock your iPhone, you can go ahead to put a new SIM card and complete the setup process. If it seems that your iPhone is not yet unlocked, you can take the device to the local carrier store for them to look at it.
How to Tell A Bought iPhone Is Locked or Unlocked
There are two ways to check if the second-hand iPhone you bought is carrier locked or unlocked: The first is through the iPhone Settings app, while the second is by inserting the SIM card.
#1. How to Check If An iPhone Is Unlocked in Settings
This is the simplest method to check if the iPhone you bought is locked or unlocked. You need to power up the device and access the cellular settings, and follow these steps:
Open the Settings app.
Click on "Mobile Data > Mobile Data Options". (Or old iOS versions, go to "Cellular > Cellular Data Options".)
Look for "Mobile Data Network" or "Cellular Data Network", and if you can find it, then your iPhone is carrier unlocked.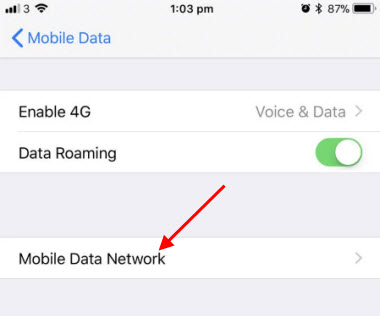 This way is not 100% effective. The way which is more effective is inserting a SIM card to check.
#2. How to Check If Your iPhone Is Unlocked Using A SIM Card
This approach is good in checking if an iPhone is carrier locked when the iPhone still has the SIM card it came with.
Dial a number using the current SIM card, and ensure it connects.
Power off the iPhone.
Eject the old SIM card and insert the new one.
Press the Sleep/Wake button to power on your iPhone.
Dial a number with the iPhone and see if it connects. If it connects, then the iPhone is carrier unlocked.
Part 2: Where to Get the Best Unlocked iPhone Deals?
You should always purchase a smartphone based on your set budget. Once you have decided that, go online and compare phone prices between different merchants, shortlist the mobiles that come in your range and then compare the specifications. This little exercise will help you pick the best from the lot in the price that you can afford.
1. Best Buy:
Best buy is an excellent choice in case you need to either purchase unlocked cellphone online or in stores. Better yet, you could even request a cellphone from the web, have it set aside for your nearby excellent buy brick-and-mortar and pick out it up the same day.
2. eBay:
eBay is great, and nowadays is still one of the best places to buy an unlocked cellphone. eBay has a strong filtering system, permitting you to search for precisely what you need, with filters for rate, carrier - even color. Of course, eBay nevertheless has its roots as a public sale residence.
3. Amazon:
Apparently, Amazon doesn't have an exhaustive collection of cellphones under the sun. Purchase on Amazon factory unlocked. This gives you the phone at a lower price than being locked to an original carrier and also gives you versatility to resell it. But in case you're in search of a brand-new iPhone or Samsung Galaxy tool, Amazon is sometimes a bit late to the game.
4. Walmart:
Walmart bridges the gap among best buy and Amazon. Just like Amazon, Walmart is a cross-to spot to find the best unlocked iPhone deals. However it also sells smartphones that are brand new and at the higher end of the spectrum, like Apple's iPhones and Samsung's Galaxy smartphones.
You've learned all there is to know about iPhone lock, and how to unlock any type of iPhone lock. Please, don't forget to unlock your iPhone with iMyFone LockWiper iPhone unlock.