It is one of the most common errors in WhatsApp with a majority of users reporting seeing this error when they try to access a friend's profile. Like most common app errors this particular error could be caused by a number of problems including software bugs. As such the solutions may be just as varied.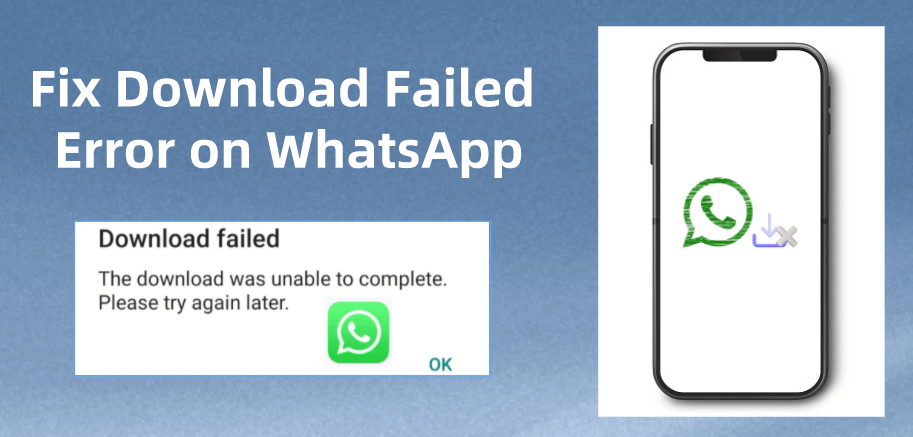 In this article we are going to address the "Download Failed/ Download was Unable to Complete" WhatsApp error and list 6 solutions you can try to fix the problem. Our editor recommends iMyFone WhatsApp data management solution iMyFone iMyTrans (Pre iTransor for WhatsApp). You can try it free now.
What is "The Download Was Unable to Complete" on WhatsApp?
When it appears on the screen, this error is often in the form of a message saying "Download Failed: The download was unable to complete. Please try again later." Like we mentioned before this error message will appear when you're trying to view someone else's status on WhatsApp and can be quite persistent although it can also occur when someone sends you a photo or video.
If you fail to download or send photos, videos or voice messages, please check the following and fix them in the corresponding way:
Method 1: Check the Internet Connection
The first thing you should do when faced with this error is to check that you are connected to the internet. If you are connected, ensure that the signal is strong. One way to test the signal is to try loading a webpage to see how fast it loads. If the connection seems fine, try connecting to another Wi-Fi network to see if the problem will go away.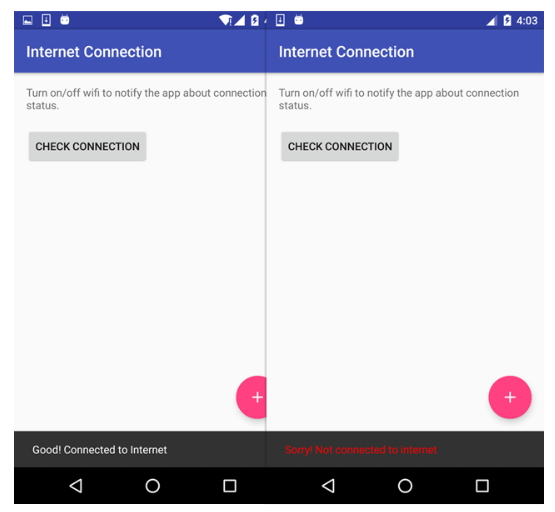 Method 2. Check the Date and Time
You may also experience this problem if the date and time on your device is not set correctly. This is because, when the date is incorrect you may not be able to connect with WhatsApp servers to get the message or download the media.
To re-adjust the date and time on your phone, go to Settings > System > Date & time and set your date and time to Automatic. With this setting enabled, your mobile provider will set your phone to the correct time.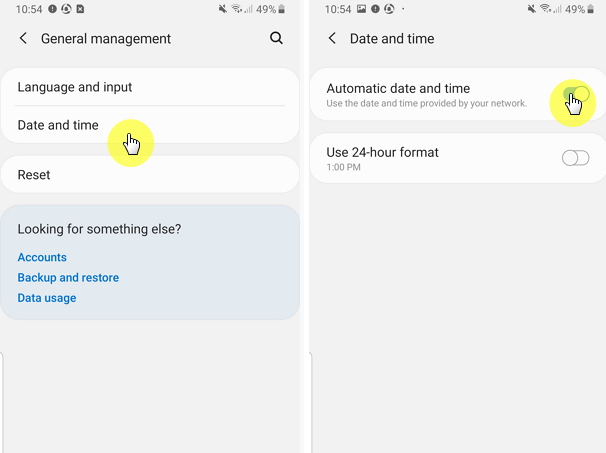 Method 3. Update WhatsApp
Another way to fix this error on WhatsApp may be to simply update the app. To do that manually, follow these simple steps:
Step 1. Go to the Play Store and search for "WhatsApp".
Step 2. If there are any updates, tap on "Update" to download and install the update.
Step 3. Now open WhatsApp again to see if the error still persists. If it does, try our next solution.
Method 4. Clear Cache and Clear Data
Check if your cache is full. A full cache is one of the reasons why WhatsApp cannot complete a download. In this case, WhatsApp cannot download online media files correctly. Clearing the Cache and data on any app might make it function a little better. To do that for WhatsApp, follow these simple steps;
Step 1. Go to Settings on your phone.
Step 2. Locate "Apps" and then tap on it.
Step 3. Now go to "Storage" and then tap "Clear Cache and Clear Data".
Step 4. Now reboot the phone and open WhatsApp to see if the problem is gone.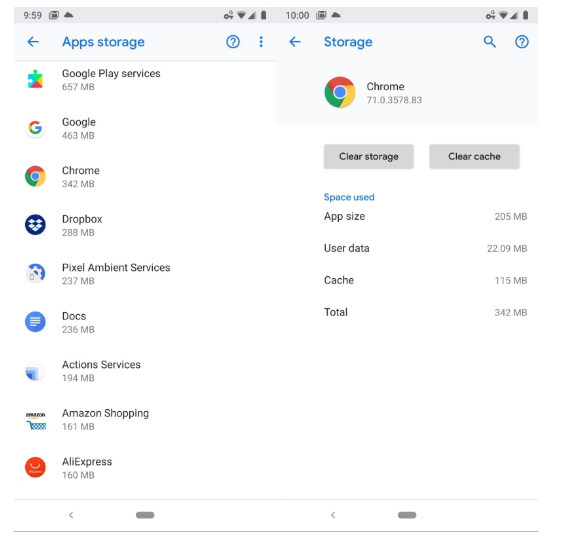 Method 5. Verify Micro SD Card Space
This problem can also occur if you don't have adequate storage space on your SD card or you don't have adequate internal memory. Check the storage space on your device and then delete some unnecessary data on your device to create some space.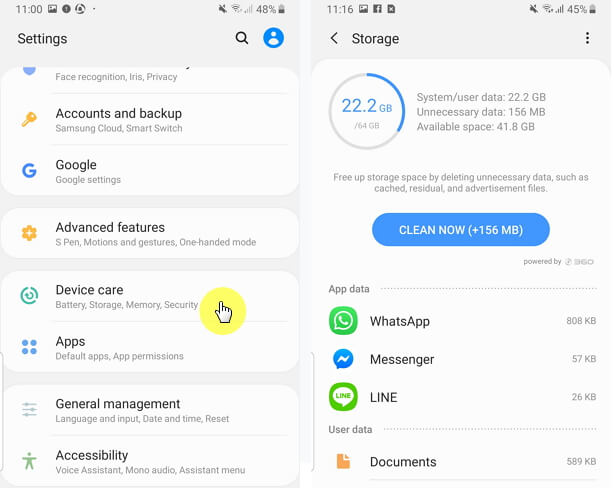 Method 6. Is the Micro SD Card Set to Read-Only
If your main issue is downloading media files in Whatsapp, it is possible that your Micro SD card is set to read-only.
To check, try to save a photo or video to the SD card outside of WhatsApp. If you are unable to save the file, it is possible that the SD card is set to read-only. If you still could not save any files to it, your SD card may be corrupted. In this case, you should consider formatting the SD card to fix this problem. But ensure you have a backup of all the data on the card before formatting it. If that doesn't work, try buying a new card.
If you can save files to your SD card, but you are still unable to download any files from WhatsApp to your device, you may need to delete WhatsApp data from your SD card. This will erase ALL WhatsApp chat history backups and downloaded files.
Step 1. You will need to back up your WhatsApp data before deleting. Just copy the "WhatsApp" folder on your SD card to your computer.
Step 2. Then delete "WhatsApp" folder on the SD card folder. Your media (photos, videos, audio) from WhatsApp will be gone.
Step 3. Restart your phone and check if you can save your downloaded files now.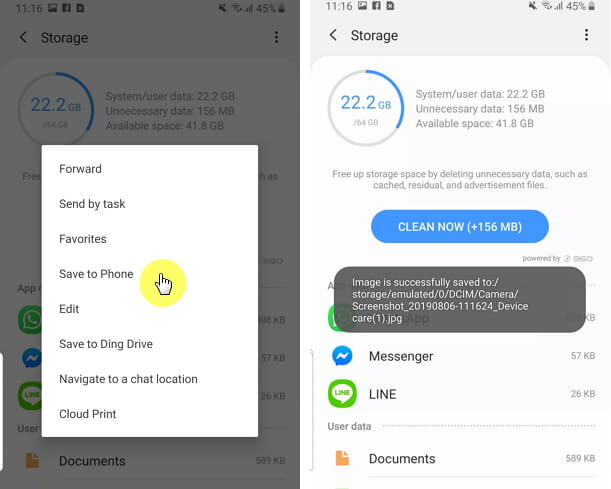 One of the solutions above should be able to get you out of this persistent error. Just remember to restart the device after each solution until you find one that works.
Bonus Tips:WhatsApp Data Management Tool
If you are interested in managing your WhatsApp data, don't hesitate to try iMyFone iMyTrans (Pre iTransor for WhatsApp). With it, you can:
Conclusion
Download Failed Error can always happen, and you may lose your data like chats or media files in such a situation. That can be a big regret because there is a risk of losing them permanently. Smart people know to nip it in the bud. So you'd better prevent this disaster by regular backup and transfer. iMyFone iMyTrans (Pre iTransor for WhatsApp) would just be your great helper.