WhatsApp Message not delivered? 8 Free Solutions Here to Help!
Category: Transfer WhatsApp
2 mins read
"Why are some of my WhatsApp messages not delivered and why don't I see some messages sent to me?"
Hey, are you meet this situation sometimes? WhatsApp may experience issues with the status of the messages. Sometimes you will see the notice saying "WhatsApp messages not delivered". That could stop you from messaging, whether there have easy and free solutions to repair these errors?
In this post, I will share a complete guide that will explain how to solve issues like why my messages are not delivering on WhatsApp with you. We considered all the possible scenarios and will help you with detailed instructions. Let's get started! Our editor recommends iMyFone WhatsApp data management solutions ChatsBack for WhatsApp recovery and iTransor for WhatsApp. You can try it free now.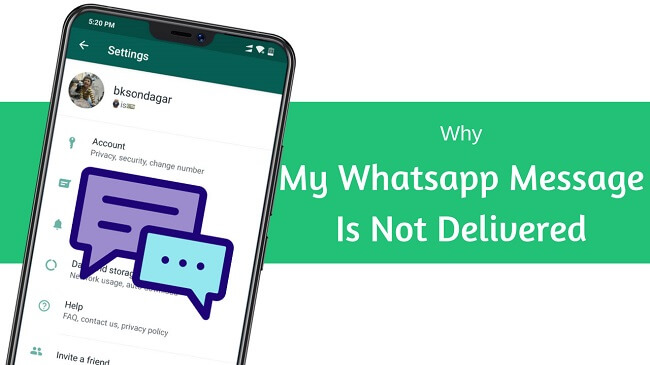 Part 1: Solve WhatsApp Messages Not Delivering Issues for Free
There are a couple of methods you can try to fix the WhatsApp messages not delivered issue. All these methods are free and can be done with your mobile device alone, let's see how they work!
1

Check the Network Connection

WhatsApp requires a stable internet connection to work properly. Otherwise the WhatsApp Messages will not be delivered. So the first reasonable method is to check your cellphone network or Wi-Fi connection. You can check this by opening the connection or network settings, search for a stable connection and wait a couple of minutes for your messages to be delivered.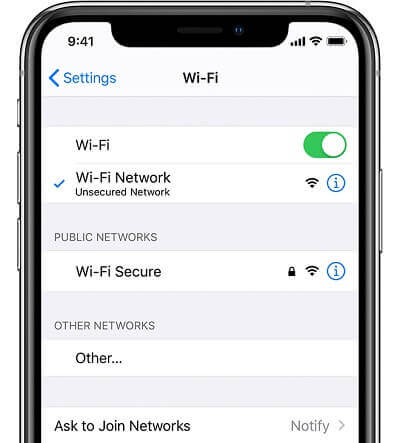 If the messenger gets sent but not delivered, then there is no problem with your internet connection. In that case, it is more likely that the recipient is the one without internet connection.
2

Toggle On and Off the Airplane Mode

You can reset your network connection quickly by turning on and off the Airplane mode. This also could solve connection issues.

Just open the control panel on your devices and choosing the airplane option. Wait two minutes before opening the same menu and turning this mode off.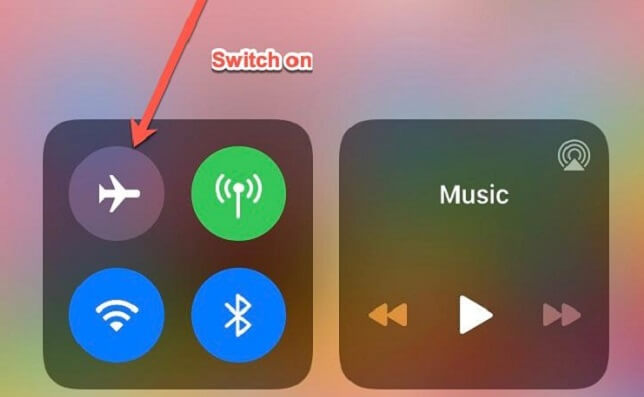 3

Restart Your Phone and Reinstall WhatsApp

Some installations and actualizations could have experienced issues and errors. Mobile devices are no immune to these problems. You can try to restart your phone and reinstall WhatsApp to avoid application malfunction.

With an Android device, you can use the restart option by pressing for a while block bottom. On an iPhone device, you need to press the Volume up and Volume down buttons for a while, then sliding the power option on the screen.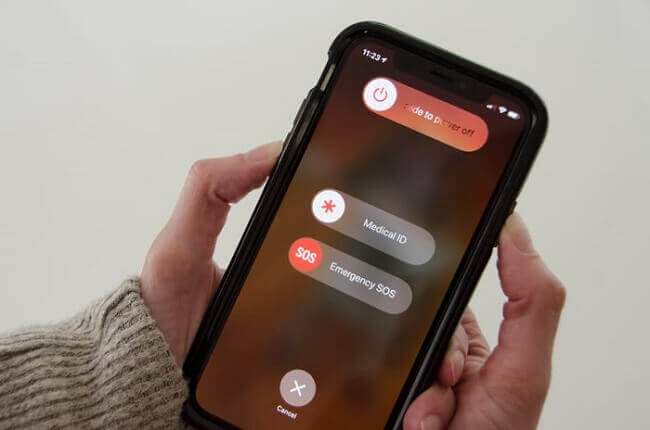 4

Reset Network Settings on Your Phone

By resetting the network, you can undo any setup that may cause the connection error or causes your WhatsApp messages not to be delivered situation occur.
For the iOS device, open the "Settings" > "General Setting"> "Reset". And then specify by choosing "Reset Network Settings".
On Android devices, open the "Setting" > "Network & Internet" options and then choose "Reset Network Settings".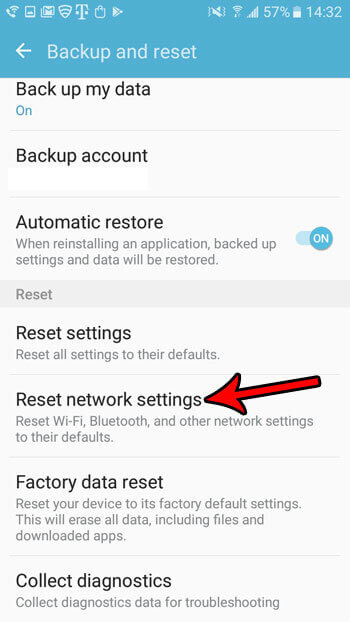 5

Clear Cache on Your Phone

The cache keeps temporary files that can speed up applications, including WhatsApp. Yet, errors can occur and duplicate, misplace or corrupt some of the files of the application.
On iOS devices, you can open the Settings and tap on "WhatsApp", then tap on "Clear History and Website Data".
On Android, open the Settings and tap on "Apps" and search for WhatsApp, there you can choose to delete the app data and cache. In this way, you can clear the cache on your phone then go back to WhatsApp to see whether the messages are delivered or not.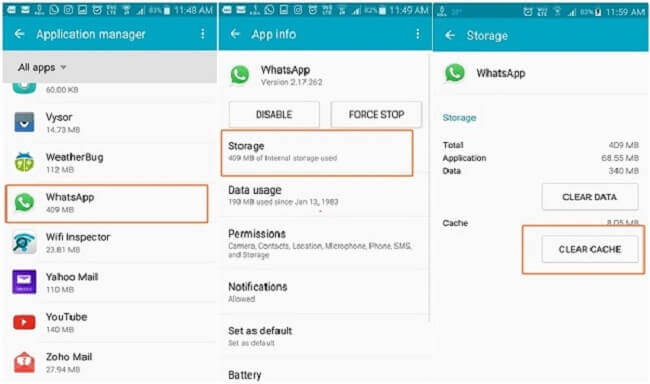 6

Check your Block List

If the contact you are messaging is blocked, then your messages will not be delivered to this person. To check your blocked list, open the "WhatsApp Settings" then open the"Privacy" options. There you can see the list of blocked contacts.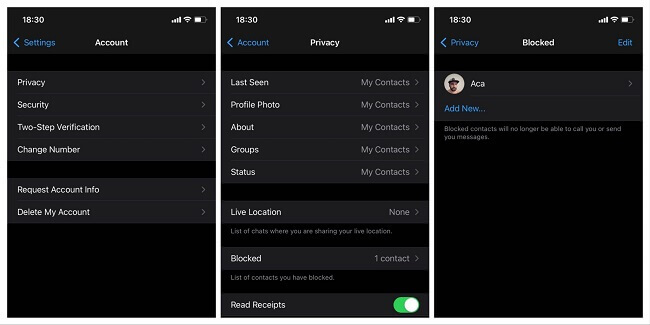 7

Leave the Beta Program

If you are using the experimental feature of WhatsApp, it could be the cause to why your messages will not deliver on WhatsApp.
To leave this program on Android, go to the Google play Store and search for WhatsApp. Tap on the app details and tap on leave beta testing.
On iPhone devices, go to "WhatsApp Setting", then tap on linked devices and tap on the multi-device beta. Now choose to leave the program.
8

Update Your WhatsApp

You can fix WhatsApp errors by updating the last version.
On Android, you can check if there is an update available on the Google App Store, search for WhatsApp and download any update.
With an iOS device, go to the App Store, and then tap on the person icon located at the upper right corner to open your account information. Tap on "Available updates" to see whether new WhatsApp versions are available.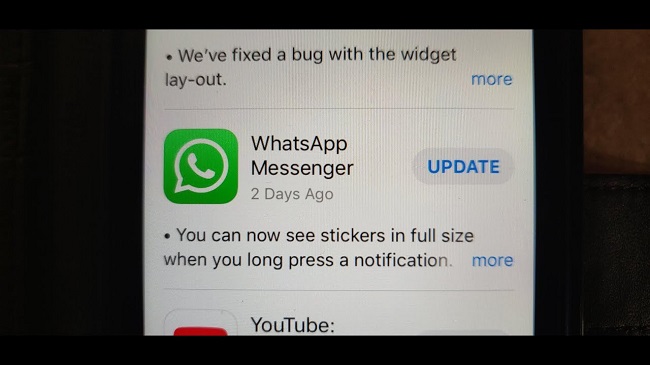 You May Want to Know:
How to Read WhatsApp Messages without Blue Tick
Part 2: Check out Why WhatsApp Messages not Delivered
Here are some common issues that could be happening to you and causing the WhatsApp messages not to be delivered:
1

Your number should be added to your friend's contacts

If you are writing to another person, make sure your number is added to their contact. If a message comes from an unregistered number, WhatsApp offers the option to block that unknown contact. If you are blocked this way, your messages will not be delivered.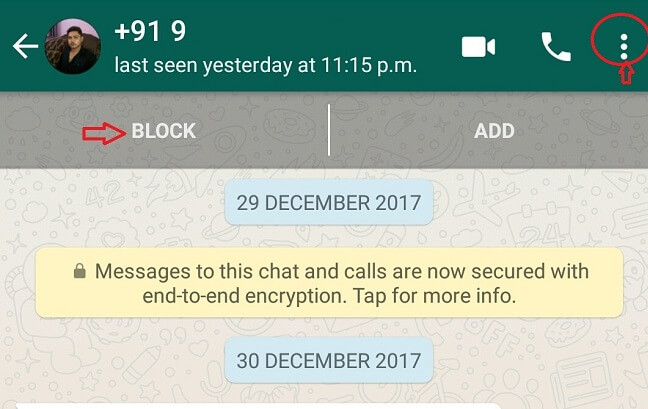 2

Check the added number and block list on your WhatsApp

It may be surprising, but a cause to the WhatsApp message no being delivered is due to the having that contact blocked. You might have forgotten that you blocked that user. Therefore you need to check the contact number and your block list. To do so follow these steps:
Step 1. Open WhatsApp and tap on the setting icon that looks like three vertical dots.
Step 2. Search among the settings for the Privacy option, tap on it.

Step 3. On the list of options you will see the Blocked contact list. Tap on it to see all the contacts you have blocked currently.
If the person you want to message is on the list, tap on the contact number to unblock them and try texting that person again.
Part 3: Fix WhatsApp Messages not Delivered in 4 Steps
If you still cannot find the reason why messages not delivering after trying all methods above, there may have some problems with your device. You should turn help for some third-party App! Here we introduce iMyFone Fixppo to you! It is a professional tool to help you fix various iPhone issues, like iPhone stuck on Apple logo, iPhone black screen, reset iPhone without password, etc.
How to use Fixppo to fix WhatsApp messages not delivered?
Step 1. Download the Fixppo by clicking the button below and select Standard Mode on the screen.

Step 2. Connect your device to PC and then enter in to Recovery Mode or DFU mode as the operation steps shows on the screen.

Step 3. Download the Frimware shows on the program.

Step 4. Click the Start button! Fixppo will start to fix all iPhone problems on your device!
If you are using an Android device, make sure to enable the USB debugging on the settings beforehand. You might as well allow the access to the phone data. For iOS device, you need to unlock it and choose the option of trusting the computer connected.
FAQs Related to WhatsApp Message Not Delivered
1

Why a message not delivered on WhatsApp?

It is possible that you are blocked by that person on WhatsApp. It can happen too if that person's phone is turned off, they are not connected to the internet network or they uninstalled WhatsApp from their phone.
2

How to know if you've been blocked on WhatsApp?

There is no explicit indicator, but you can tell from some signals. First, check the "Last Seen"status and the status of the messages. If that person has not connected or receives messages, try adding that contact to a WhatsApp group. If the WhatsApp group shows an error, then you have been blocked.
3

How to fix iPhone not sending pictures in WhatsApp message issue?

The main issue with your iPhone could be your insufficient storage capacity. Check on the General Settings section and open the "iPhone Storage" to manage the available space on your storage. You need to check the internet connection and restart your iPhone to avoid other common issues.
4

Why the messenger sent but not delivered?

If you notice the double check grey mark on your WhatsApp, it means that you are messages are sent but not delivered. That implies that your WhatsApp and internet connection work well but the recipient has some connection issue.
Conclusion
There are common issues that lead to WhatsApp messages not delivered. Hopefully, this detailed guide helped you understand what might be failing with your application or device.
Since WhatsApp data can have valuable personal and professional information, it is also reasonable to keep a backup of your conversations. We hope that tools like iMyFone Fixppo to help you keep a safe repair off all your WhatsApp conversations and media files!
To avoid data loss or have a good transfer, we recommend you to use iTransor for WhatsApp. It's the best data management tool which allows you to transfer, backup, export and restore WhatsApp data. You can download it and have a try!