One of the key reasons mobile applications like WhatsApp represent a massive upgrade over previous chat systems is the ability to incorporate visual media when conversing with pals. Of course, it's pretty useful to have all of your media files, including high-resolution photographs, saved to the cloud, where they can be kept secure even if the phone where they were initially stored is lost or broken. Transfers should ideally be regular and automatic so that the user has access to his whole WhatsApp history at all times.
As a result, it's critical to ensure that any images shared and received in WhatsApp discussions are properly backed up. It is also critical to ensure that they are all readily available anytime you may want them. This article will teach you how to resolve some of the most frequent issues that arise while storing or retrieving WhatsApp photographs with Google Photos.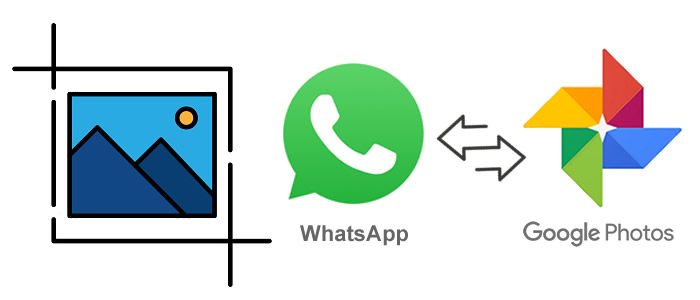 Transfer WhatsApp Photos to Google Photos on Android
Because Android is Google's own mobile operating system, transferring photographs from Android is a simple process:
Step 1.On your device, launch the Google Photos app by tapping it. Next to your Google account, click the inverted triangle symbol. You will be presented with a side panel with numerous options.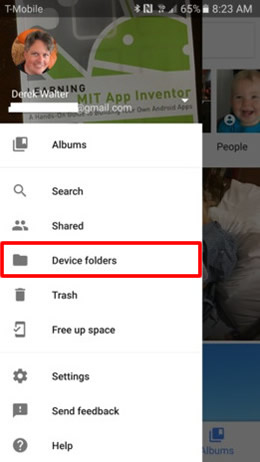 Step 2.To view the various program folders stored on the Android smartphone, select the "Open Folder" option from the side panel. Select the "WhatsApp Images" folder.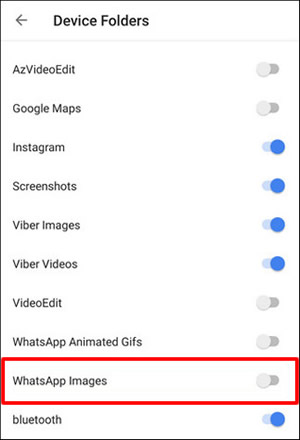 Step 3.Now, slide to the left on the "Back up & Sync" toggle option to automatically upload or back up all WhatsApp photographs to Google Photos after they download on your account.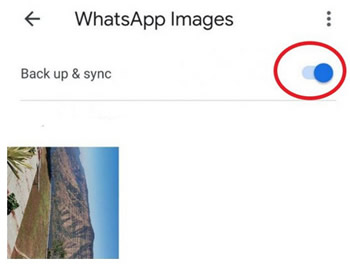 You may also utilize another method of backup - Backup & Sync.
Backup and synchronization of Google Photos
Step 1.To do this, navigate to "Settings" > "Backup" & "Sync" and slide left to enable the option.
Step 2.Once connected to a Wi-Fi network, the method outlined above will back up your phone.
Step 3.To guarantee that the WhatsApp photographs are included in the backup, press the option "Back up device folders" and then swipe over the "WhatsApp Images" toggle button to the left.
How to Upload WhatsApp Photos from iPhone to Google Drive?
Uploading WhatsApp photos from an iPhone or any iOS device to Google Drive can quite be tricky for obvious reasons. However, iTransor for WhatsApp can help do the job easily.
iMyFone iTransor for WhatsApp
iTransor for WhatsApp is intended to make it easy to transfer WhatsApp data across devices, independent of the operating system. This means you can transfer WhatsApp data between iPhone and Android with a few mouse clicks.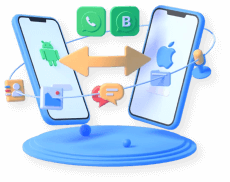 This program allows you to simply back up iPhone WhatsApp messages to Google Drive by first moving the WhatsApp from your iPhone to an Android device and then backing up the data on your Android device to Google Drive. Here's how it works:
Method 1

Sync iPhone WhatsApp to Android and Upload to Google Drive
Part 1: Transfer iPhone WhatsApp Photos to Android
Step 1.

Install and Launch the Program

Install iTransor for WhatsApp on your PC and then run it. Select "Transfer WhatsApp Between Devices" from the main window. Connect the iPhone and Android devices to the computer and wait for the application to detect the devices.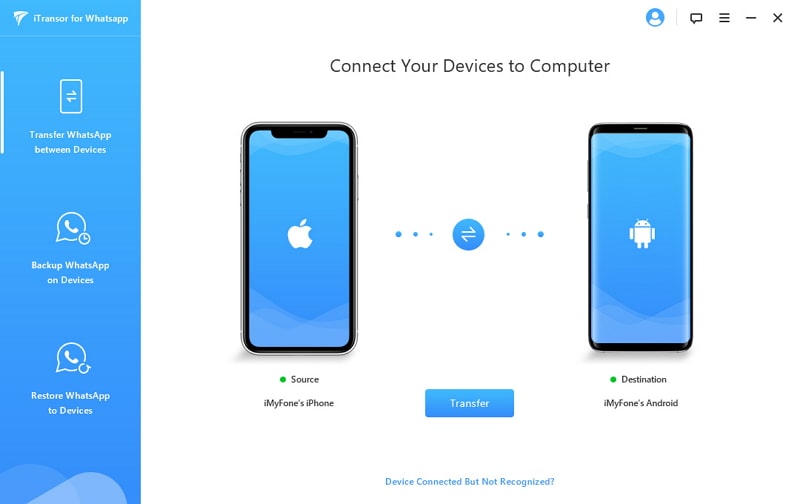 Step 2.

Initiate the Transfer

Once both devices have been recognized, click "Transfer" to start the procedure. The transfer will begin instantly and continue until all WhatsApp data from the iPhone has been transferred to the Android device.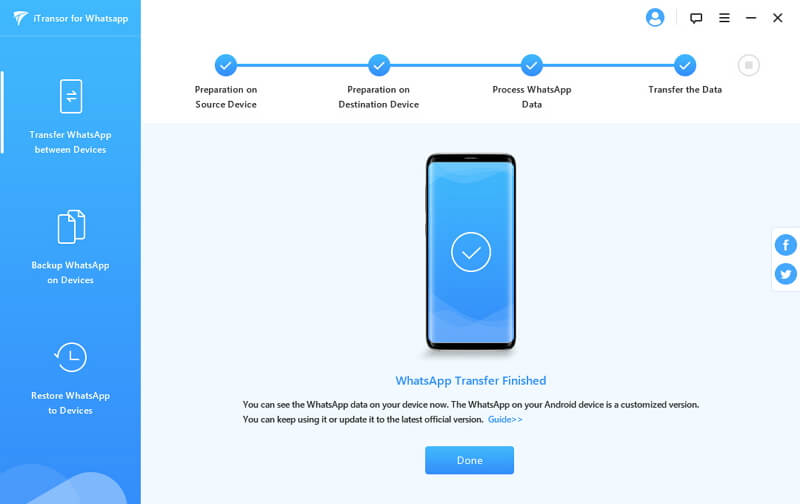 Part 2: Backup WhatsApp Messages from Android to Google Drive
You can quickly back up your iPhone's WhatsApp messages to Google Drive now that they're on your Android smartphone.
Tips
To guarantee that the procedure runs well, make sure that your Google account is enabled on your Android smartphone, that Google Play Services is installed on the device, and that you have enough storage space on the device to generate the backup.
Follow the instructions below to make a WhatsApp Google Drive backup on your Android smartphone.
Step 1.Launch the WhatsApp app on your Android device and navigate to "Menu" (three dots) > "Settings" > "Chats" > "Chat Backup" to begin the procedure.
Step 2.Select "Backup to Google Drive" and a backup frequency.
Step 3.Choose the Google account that you wish to use. If you haven't already connected a Google account to WhatsApp, hit "Add account" and sign in with your login information.
Step 4.Tap "Back up over" to select whether you want to backup over Wi-Fi or a cellular network, and the backup procedure will begin. Maintain the device's network connection until the process is complete.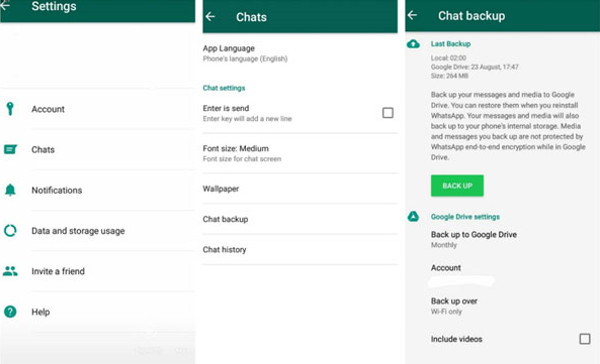 Method 2

Export iPhone WhatsApp to PC and Upload to Google Drive
Part 1: Upload WhatsApp Photos from iPhone to PC using iTransor for WhatsApp
iTransor for WhatsApp is a data manager for WhatsApp. It not only offers WhatsApp backup service, but also a direct restore capability that allows users to restore the iPhone backup back to the iPhone or Android device at a later time.
To back up WhatsApp, follow the instructions below:
Step 1.This time, choose "Back Up WhatsApp on Device" module and connect your iPhone to your computer via a USB cable. Permission to share data is granted. After successfully connecting the iOS device, hit the Back-Up button. It will start the data backup procedure. There is no need to execute any additional operations for iPhone users.
Step 2.The software will complete the remainder of the process automatically. All you have to do now is WAIT! The backup procedure will take some time. The backup time is determined by the amount of the data.
Step 3.You will get "WhatsApp Backup Successfully" message once the process is complete.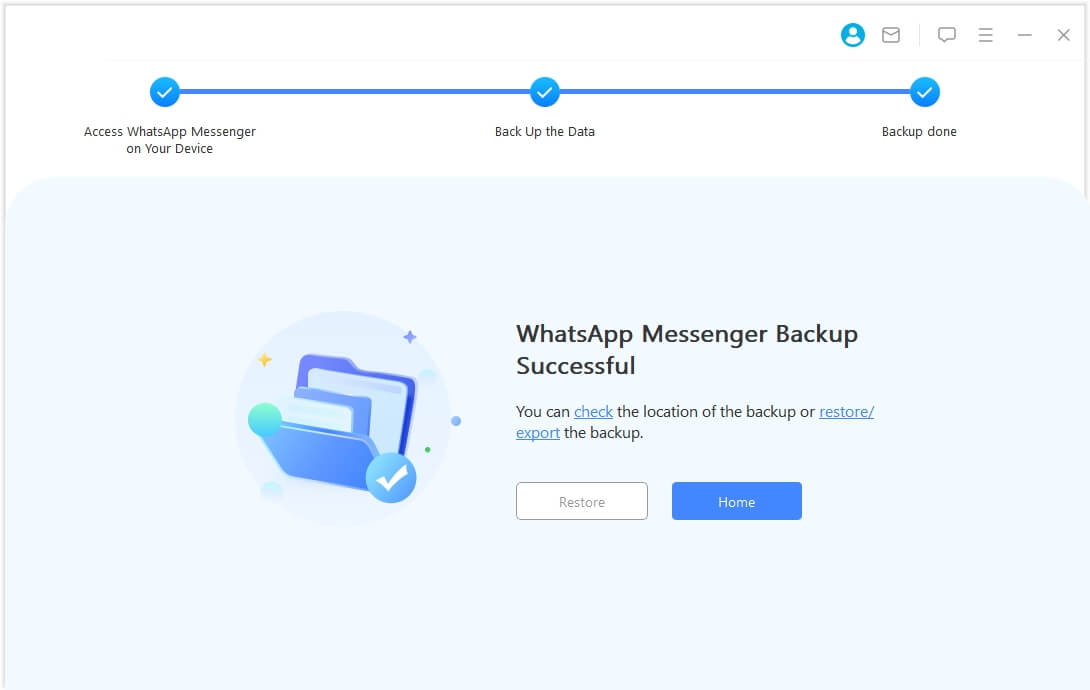 Part 2: Upload WhatsApp Photos from iPhone to PC using iTransor for WhatsApp
Step 1.Open Google Drive website from your browser and log in to your Google account.
Step 2.Go to "New" > "File Upload or Folder Upload".
Step 3.Select the WhatsApp photos that you want to upload to Google Drive, click "Open" to start the process.
How to Auto Backup WhatsApp Photos to Google Drive?
If you're searching for a step-by-step guide to backing up your WhatsApp photographs to Google Drive, keep reading
You may create a backup of your WhatsApp images, videos, conversation history, and voice messages. You may also choose whether to back up your WhatsApp data on a daily, weekly, or monthly basis.
Steps to back up WhatsApp Photos to Google Drive:
On your Android phone, launch the "WhatsApp" app.
Navigate to the "Menu" button.
Choose the "Settings" option.
Select "Chats and Calls".
Select the "Chat Backup" option.
Select the "Back up to Google Drive" option.
Set the backup frequency to your preference.
It will ask you to choose a Google account to back up your conversation history to.
If you do not already have a Google account, click "Add account".
Tap "Back up over" to select the network you want to back up to.
This is how you can back up your WhatsApp images to Google Drive automatically.
FAQs: More Tips About WhatsApp Images in Google Photos
1

Why are my WhatsApp photos not saving to Google Photos?
If your WhatsApp photos are not saving to Google Photos, it could be that you have not logged in to any Google account at the time of attempting to save the photo. You may have also restricted WhatsApp from having access to your storage.
2

How do I get my WhatsApp pictures back from Google Drive?
iTransor for WhatsApp has launched the new feature on V4.5, which is able to download WhatsApp backups from Google Drive to your local computer.
Launch it and select "Restore/Export WhatsApp Backup" module. Choose "Import Google Drive Backups" button at the bottom left corner to extract WhatsApp backups from Google Drive.
Sign in to your Google account and choose the WhatsApp backup you want to download from Google Drive.
After downloading the Google backups, you can simply preview and select the photos you want to export.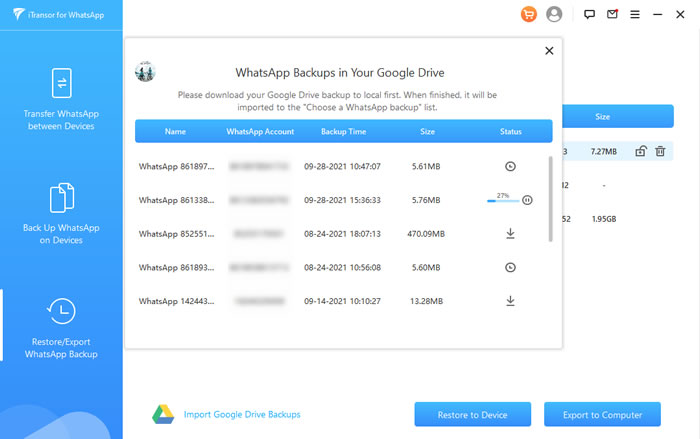 Conclusion
It's critical to back up your WhatsApp videos and photos to Google Photos so that you can be certain that family photos you don't want to lose are secure. By setting the auto-backup option, you may enjoy your photos without worrying about whether or not you backed them up. If you ever delete them from your smartphone, you know you can always rely on a backup on Google Photos, whether you do it deliberately or not.