It's another busy day with work or studies, and you've been using your smartphone to do some essential tasks and to organize your schedule, as usual. Afterward, just when you're about to put the smartphone back in your pocket, you accidentally dropped it on the floor instead. To your dismay, you picked it up and saw that the screen is broken from the impact. What a mess, right? You know that it's challenging to recover data from a locked Android with a broken screen. You can't open your Android phone because it was automatically locked with a code, and the screen is obviously shattered. What can you probably do?
Part 1: Is It Possible to Retrieve Files from a Locked Android Phone with Broken Screen?
Your scenario may differ, and you may have varying aspects to consider, like unlocking your Android phone without losing data, bypassing the lock screen, or recovering data from external or internal storage.
IMPORTANT: Once your Android phone is locked, all your stored data are inaccessible and unusable.
It's a task to recover inaccessible data from locked Android phone with a broken screen. The good news is, even if it can be difficult and challenging, you can still actually do it. Here are three ways you can recover files from locked Android phone with broken screen.
Part 2: First, Unlock Android Devices with Broken Screen via OTG Adapter And Mouse
So, your smartphone is unresponsive because you accidentally dropped it and smashed the screen. Even if you try to touch the screen, you can't properly enter the lock code because the screen has already malfunctioned. No worries, because you can access phone with a broken screen by using a mouse and an OTG adapter or connector.
Since the mouse device cannot be directly connected to your Android smartphone, you need to use an OTG adapter for it. It will serve as a connecting device or medium between your Android phone and the mouse. It's equally significant that you also remember your manual lock code or pattern, which you might forget if you rely heavily on fingerprint scanner or face unlock.

Extra Tip: Always keep your smartphone lock code or password written on a personal notebook or stored in a secure space. This will come in handy in unwanted situations like a locked Android phone with a broken screen.
So, let's get to the step-by-step process to access locked phone with a broken screen:
Properly plug the USB mouse device to the OTG adapter.

Connect the micro USB port of the OTG adapter to your Android phone. Make sure it's a snug fit.

When the USB mouse and your smartphone are connected through the OTG adapter, you should be able to notice a mouse pointer icon when you open the broken screen by pressing the power button. At this point, you should be able to use the mouse and move around the pointer icon on the screen.

Now, let's get to business. Move the mouse pointer and use it to enter your Android phone's lock code, PIN, password, or pattern.

Once your smartphone gets successfully opened and unlocked, you can now use your Android phone, access your data stored in it, and most importantly, back up your data using essential Cloud storage apps such as Dropbox, Google Drive, Outlook Drive, and many more. You're done!
Limitation
Not all Android smartphones can recognize the mouse device.
If your smartphone is not charged enough, this may not push through.
The mouse device will drain your smartphone's battery.
Part 3: Restore Data from Locked Android Phone with Broken/Cracked Screen Using ADB Command
Another way you can do is to retrieve data from a locked Android phone with a cracked screen by using ADB command. Here is where your personal computer becomes of great help. You need to have the Android Debug Bridge (ADB) and Android Control Tool installed on your PC for this to be successful.
However, if your Android smartphone has an enabled USB debugging function, this will work. If not, then just skip this entire process.
Let's take a look at the following procedure to access phone with a broken screen using this technique.
Step 1. Access the ADB tool on your PC by clicking on its shortcut on the desktop.
Step 2. Once the command prompt is open, you can copy and paste or just type the following:
Adb shell echo "persist.service.adb.enable=1" >>/system/build.prop echo "persist.service.debuggable=1" >>/system/build.prop echo "persist.sys.usb.config=mass_storage,adb" >>/system/build.prop
Step 3. Now, you have to reboot or restart your PC. Once your PC is open again, the next thing to do is connect your Android phone to your PC.
Step 4. If the connection is established, the Android Control Tool screen should open. This will allow you to control your locked smartphone through your PC.
When you are able to finally access phone with a broken screen through your PC, you can now recover inaccessible data and back up your precious data via cloud storage apps or your hard drive device.
Limitation
This method is only suitable for people who have advanced coding skills.
Success rate is the lowest among three methods and you will bear the risk of overwriting data due to its complex operability.
Now, if the first and second solutions still can't help you retrieve files from a locked Android phone with cracked/smashed screen, the third and last option will definitely be able to resolve your problem.
Part 4: Best Solution to Recover Data from Locked Android Phone with Cracked Screen
If all else fails, D-Back Android Software will always have your back. This is not just your usual app. It will provide you with the best solution to access phone with a broken screen and to recover inaccessible data from locked Android phone with broken screen. iMyFone D-Back (Android) can help you in every situation you may encounter with your Android phones, such as accidental deletion, system crash, water damage, virus attack, forgotten password, black screen, non-response, system root, and even broken screen. The great news is this app is downloadable for FREE!
So, what are the powerful and reliable features of iMyFone D-Back (Android)? How can it help you retrieve data from locked Android phone with cracked/smashed screen?
Features of iMyFone D-Back (Android)
It can retrieve any lost files from Android phones and tablets, even those that are broken or with a smashed or cracked screen!

D-Back recovers all file types including photos, contacts, documents, text messages, WhatsApp messages & attachments, audios, videos, and call logs.

Allows you to free preview the recoverable data before the recovery.

It can be used for root and unrooted Android smartphones.

It is fully secured, safe, convenient and very easy to use.
Want to know the easy steps to recover data from locked Android with broken screen via iMyFone D-Back (Android)? Read on:
Step 1. Install D-Back on your PC and launch the software. connect your smartphone via USB.
Step 2. Select the "Broken Android Data Extraction" mode.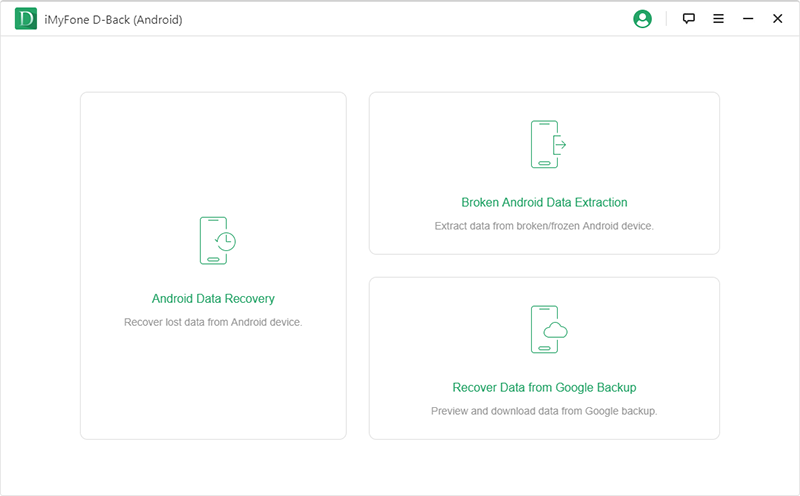 Step 3. Click the drop-down menu and select "Device Name" and "Device Model," then hit "Next." The corresponding data packages will download.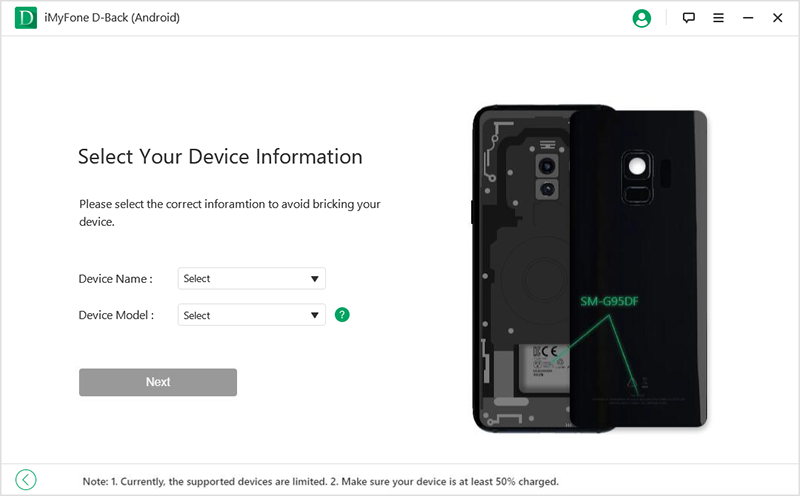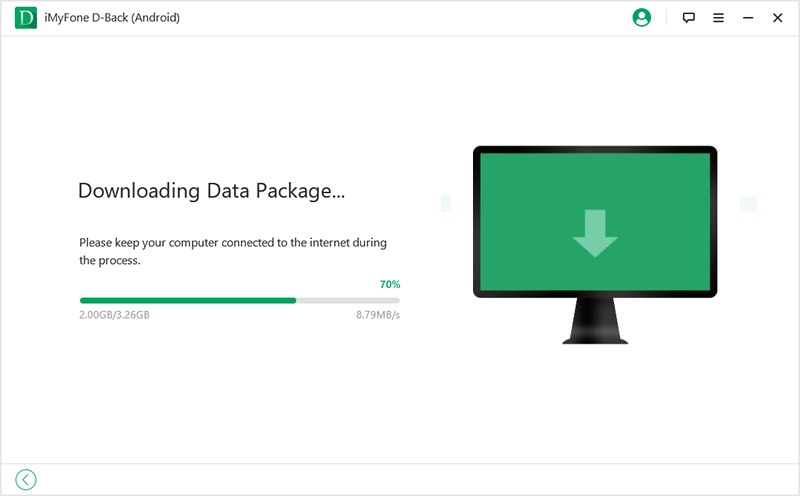 Step 4. Tap the "Next" and follow the instructions to enter "Download Mode."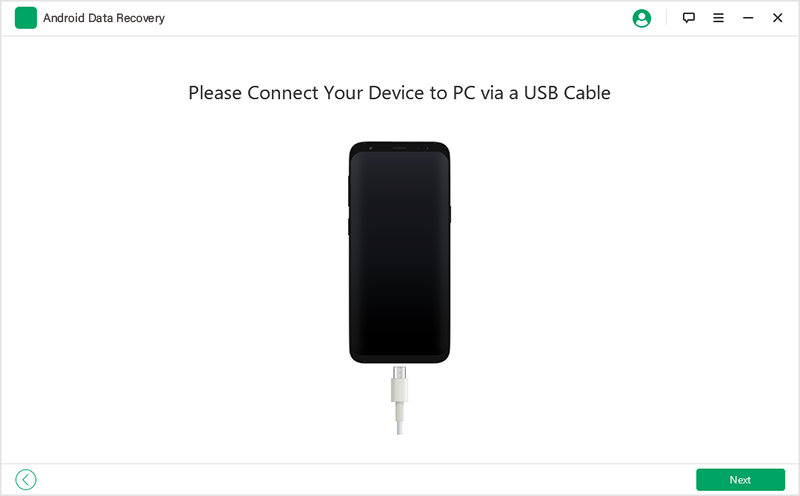 Step 5. You will now see multiple file types that you can recover. You can either select all or select specific ones. After selecting the file types, click the "Next" button.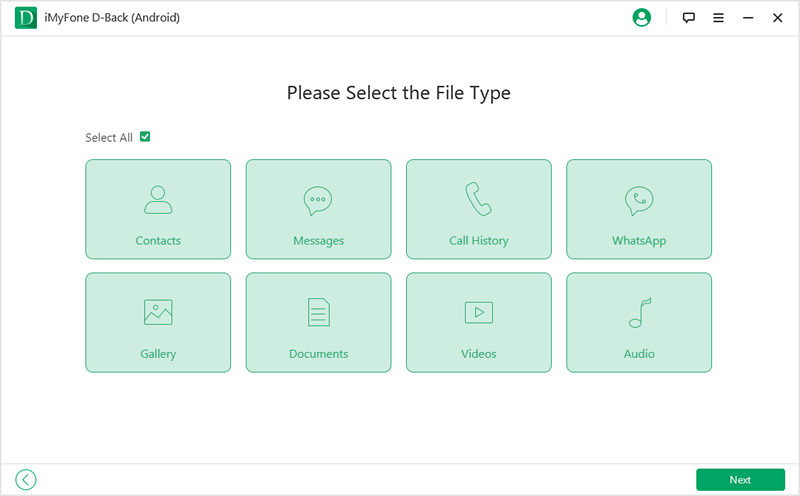 Step 6. Then the app will begin to scan for your device for locating those files you selected. At last, choose those scanned files selectively and press the "Recover" button to get them back again. You're done!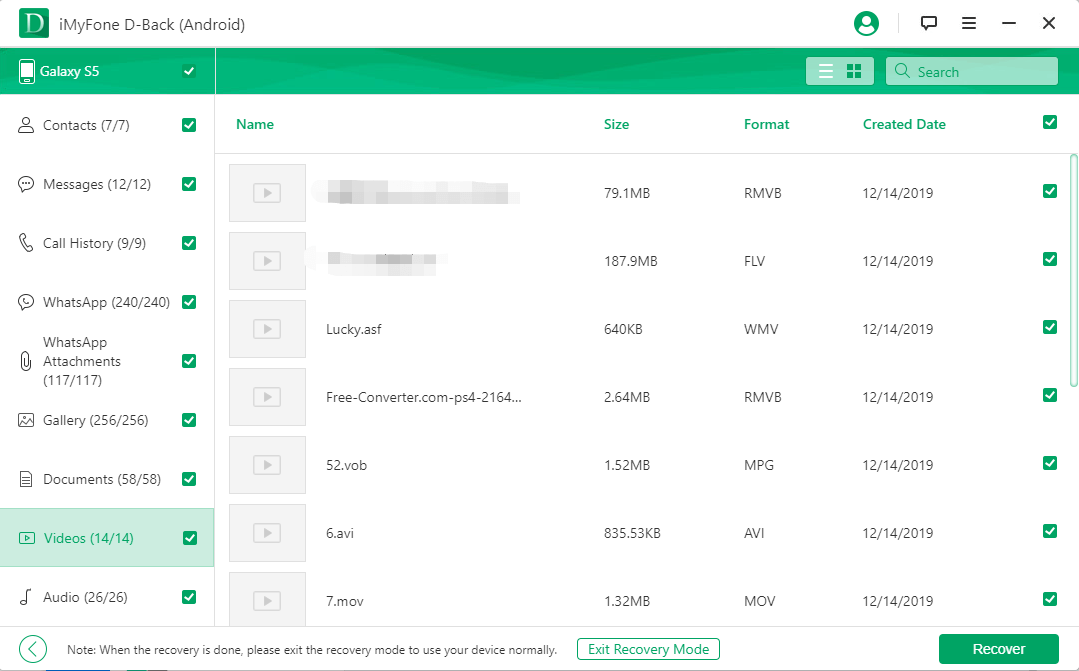 Most Samsung smartphones are suitable for this powerful data recovery app. It is often used for Samsung data recovery broken screen issues. If you want to check and verify if your Android smartphone is supported by the iMyFone D-Back (Android) app, you can do so by clicking on this link: https://www.imyfone.com/remove-phone-lock/
Conclusion
So, by using a powerful and reliable app like iMyFone D-Back (Android), you will be able to feel safe, secure, and worry-free in using your Android phone. You may drop and smash the screen of your smartphone, get it run over by a vehicle, drop it in the toilet, or completely render it unfunctional. But with D-Back Android, you can retrieve data from locked phone in a snap.