Phones today have evolved into a necessity for any kind of professional work. One can easily create and save important spreadsheets, PowerPoint presentations, and notes on their respective Android devices. The simplicity of PowerPoint and other office software on smartphones are convenient. However, accidents can happen and the loss of PPT occurs. Thus, many Android users have struggled with saving and storing PowerPoint presentations.
So in this article, we will talk about how to recover PowerPoint from Android Phone.
Recover Unsaved/Deleted PPT Files from Android Phone using Mobile Device
PowerPoint files are nothing but graphically represented packages of data. It is compatible with animations, pictures, videos, tables, charts, etc. Besides, it takes time to complete a perfect PPT. Thus, it's fairly important to get them back once they are deleted or are simply missing. Go through the following mentioned methods and try to retrieve your lost PowerPoint presentation.
1.1 Recovering PowerPoint Presentation from OneDrive Recycle Bin
If your PPT was backed up to the OneDrive, there is a possibility that it might still be there in the Recycle Bin. One of the best things about OneDrive is that even after you delete something backed-up there, you can still access it within 30 days after the deletion.
Step 1: Open OneDrive and locate the "Me" icon on the bottom right of the screen. The icon will be a small animated shape of a person.
Step 2: Once you click on your icon, select the account that you were using when you accidentally deleted the PPT.
Step 3: After choosing the account, open the menu, and tap on the Recycle Bin.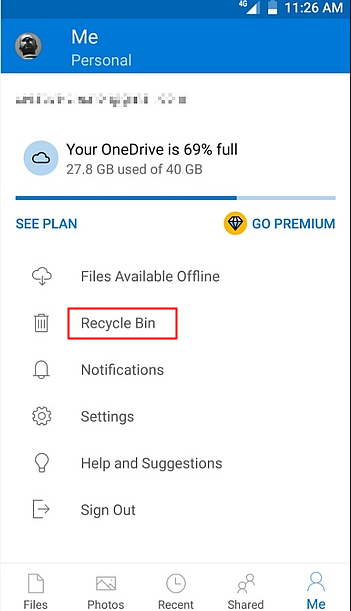 Step 4: You will be able to see your PPT in the recycle bin. Click on the "Restore" option.
Step 5: You will now be able to access the deleted PowerPoint presentation from your Android.
It is always advisable to backup PowerPoint Presentations on your OneDrive account after creating it. You can do this with auto-sync or manual backup.
1.2 Recover PowerPoint Presentation files from Dropbox to your Android device
Similarly, you can recover and export PowerPoint files from your Dropbox account to your Android as well. Just like OneDrive, Dropbox does not get rid of recently deleted files. There is a 30 day time period, after which the files will be erased permanently.
Sign in to your Dropbox account from your PC.

Navigate the "Files" option on the left sidebar and click to open it.

In the new menu, you will notice "Deleted Files" on the left sidebar. Click on the option, and a list of all the recently deleted files are folders will appear on the screen.

Choose the PowerPoint file you want to recover and click on "Restore".

Once you have restored the file, you can either download it or export it to another device. Right-click on the file and choose the "Export" option. The file will be exported to the Android device. Once exported, you can transfer the PowerPoint file from your Android to the desired location.
Recover Deleted/Unsaved PowerPoint Files from Android Phone to PC with D-Back Android (Recommended)
If all fails, there is always D-Back for Android. D-Back is a recovery application that securely restores all your data, including PowerPoint. And also, D-Back is a multipurpose recovery application. If your phone gets stolen or broken, D-Back will still give you access to all your data on that phone.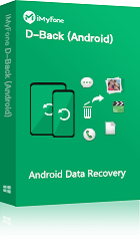 1,000,000 Downloads
Main Features
Thoroughly scans your Android device for all the lost, deleted, and hidden files, be it video files, audio files, spreadsheets, PowerPoint presentations, messages, and contacts, etc.

Can recover PPT files on both rooted and unrooted phones.

One of the most reliable and efficient methods for recovering lost data due to virus attack, system crash, water damage, and more.

You're able to preview the PPT files before the recovery, you can freely choose one specific file to recover per your needs.

Recover PowerPoint files in a matter of minutes.
[Steps] How To Recover Unsaved/Deleted PowerPoint from Android With D-Back
Step 1. Install the D-Back software on your computer or laptop and launch the software. Once you are done with the registration, choose a recovery mode to start the process.
Step 2. Click on "Android Recovery Mode". The software will then ask you a few details about the device.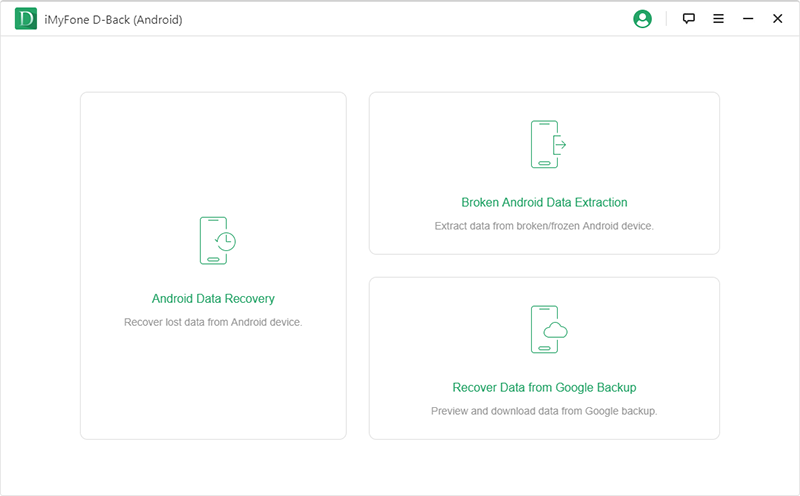 Step 3. Ensure you select the correct Device Name and Device Model from the list given.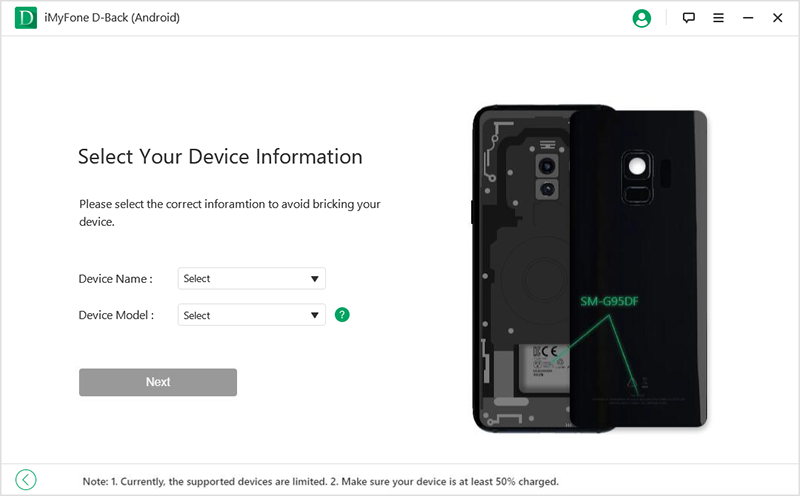 Step 4. Once you have confirmed your phone details, the software will automatically download the matching data package for your phone.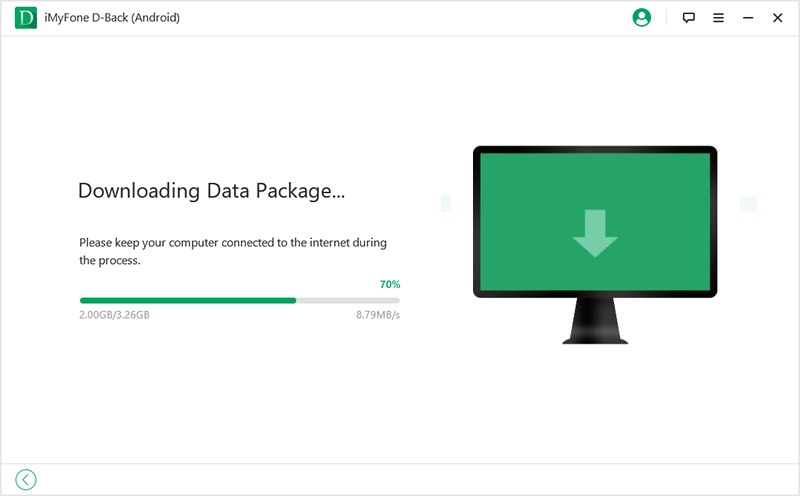 Step 5. Now, connect your Android to the PC or laptop. And switch your phone to downloading mode.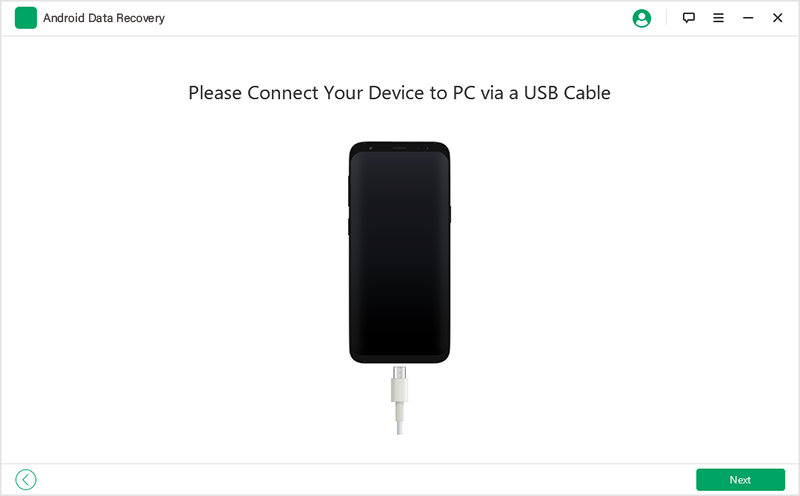 Step 6. From the pop-up screen, choose the file type "Documents" as you want to retrieve PPT.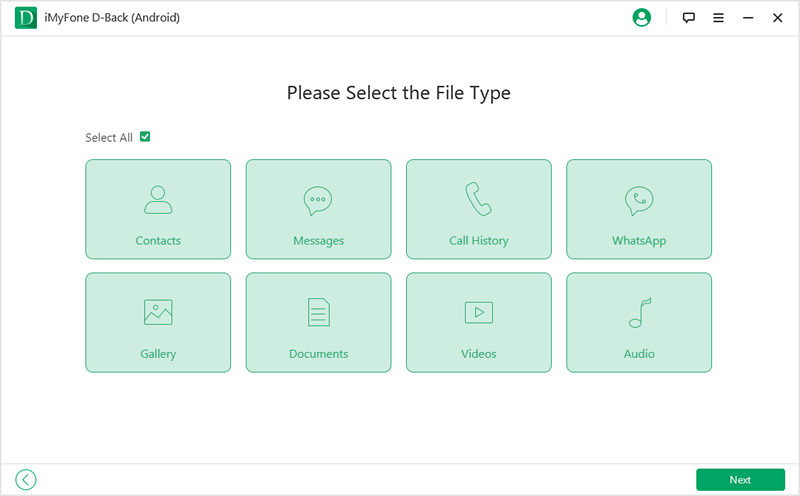 Step 7. After the scan finished, all your files that can be recovered will appear in front of a new page. Choose your desired file, in this case, a PowerPoint presentation, and click "Recover".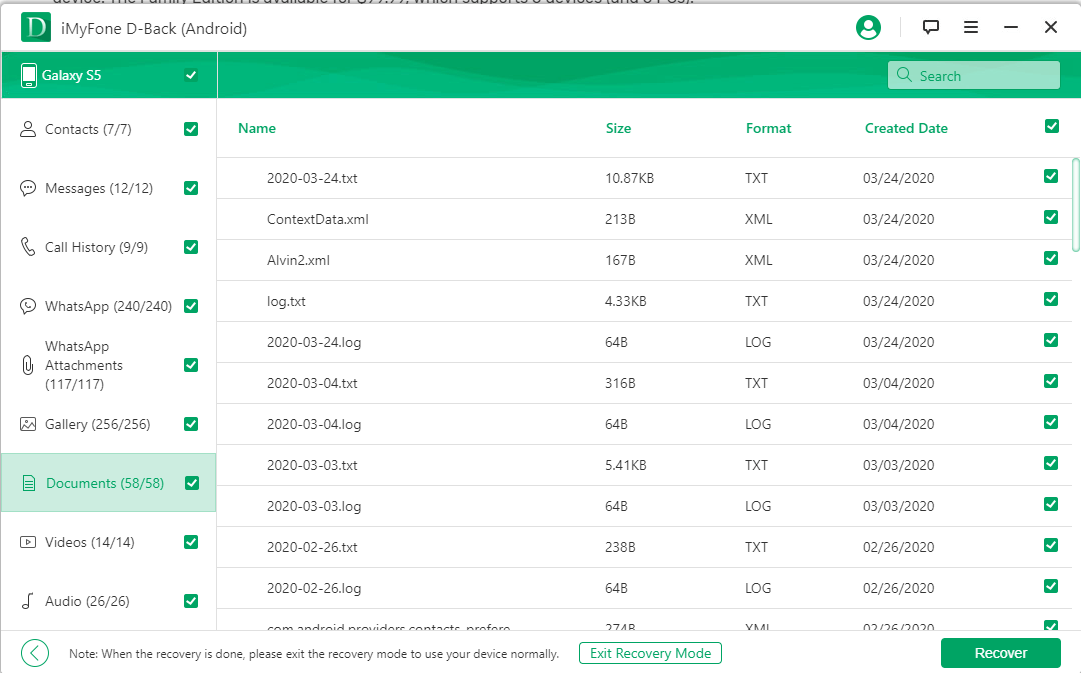 Conclusion
Missing files can always be very stressful and frustrating, especially when they are important documents like PowerPoint presentations or spreadsheets. The uncertainty that revolves around these kinds of files is very high. Anything can happen to the phone's operating system, or one could always commit a small mistake, and delete these documents.
Some apps like OneDrive and Dropbox are always very helpful for data backup. However, when the PowerPoint files are unable to recover from those two options, you can always rely on D-Back for Android to recover your lost files.