The mobile phone is an integral part of society today. Nine in ten people own a mobile phone, and a considerable percentage of that number are Android users. While using your Android phone, you may encounter an issue from the hardware or software, and this is normal because technology isn't always reliable.
Having an issue with your phone gives us tension. Most times, these issues may result in data loss. In this article, you'll see how to recover data from bricked Android, types of brick, how to unbrick and avoid Android phones from bricking.
Android Phone Get Bricked: Hard Or Soft Brick
What we mean by "bricking" in simple words is when a mobile device fails to boot correctly. Technically, "bricking" means the software of the phone, which instructs the hardware on how to do things gets corrupted. At this point, your phone is unusable and needs to be worked on. Bricking is categorized into two types, soft and hard brick.
1. Hard Brick
When your mobile device refuses to turn on, despite pressing the power button and isn't responding to commands, your device is said to be hard bricked. This point, taking it to the repairer's shop is the ideal thing to do.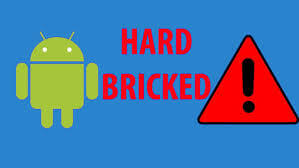 2. Soft Brick
Your device is said to be "soft-bricked" when it doesn't turn on, but you can see features on your screen confirming that the mobile has booted, but not correctly.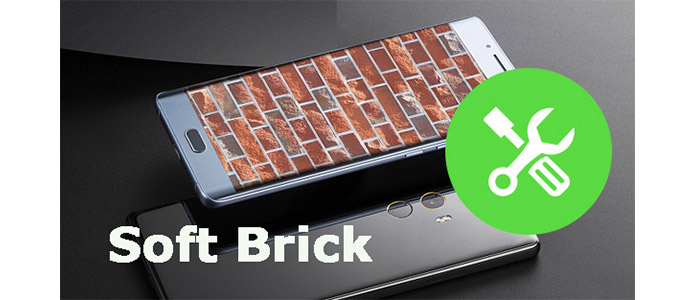 Some symptoms of soft brick are:
The device displays a black screen of death.

Your Phone automatically boots into Recovery Mode.

The phone is stuck in a boot loop.

Your device gets frozen on the boot screen.
These symptoms stem from any of these reasons: flawed or wrong firmware installation, malicious software, interruption with the software update process, etc.
A bricked phone blocks your access to use your device correctly. Keep reading to see different ways around this menace.
Causes: Why Your Android Phone Gets Bricked
Tons of reasons could have caused your Android tablet or phone to get bricked. Having a clue about what mad the device brick might go a long way to help you resolve the issue. Below are common reasons for Android phone bricking.
Interruption While Updating Android Firmware: Updating a device is a critical process. If, while updating, a disruption takes place like low battery, chances are this will make your device brick.

Rooting Android Device: If, while rooting your Android device, any disturbances take place, your device might get bricked.

Flashing ROM (Stock/Custom): A Custom Or Stock ROM flash can cause the device to brick. The chances are higher when you use an incompatible ROM then accidentally switch off your phone in the process, then your device restarts endlessly, then gets stuck in a start-up screen.

Installing Incompatible Firmware: Installing incompatible or wrong firmware on the wrong phone or firmware from a different region also causes phone bricking.

Installing Suspicious or Malicious Software: The name says it all. Malicious software has one mission, "Alter." This insecure, suspicious software will alter the normalcy of your device, often introducing viruses and messing up the software of your device, which then leads to Bricking.
Other possible causes are: due to your phone falling hard or getting dropped.
How To Retrieve Data From Bricked Android Phone- Hard Or Soft Bricked
The device might be temporarily lost, doesn't mean your data is gone completely. It is quite easy to recover data from a soft-bricked phone. However, recovering from a hard bricked Android phone is possible but quite hard. Nevertheless, we will show you a thing or two using D-Back Android, and this is the best data recovery tool available for bricked Android phone.
What Is D-Back Android?
D-Back Android is a tool that helps recover data from bricked Android. Note, D-Back for Android doesn't work only on Bricked devices. This software will recover your deleted or lost data on Android phones, not minding the manner you missed it.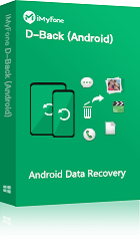 1,000,000 Downloads
Top Features of iMyFone D-Back Android
It can retrieve data from soft or hard bricked Android devices within minutes.

Offers 3 recovery modes, you can choose one per your needs.

You can restore all file types from bricked Android, including MP3, MP4, documents, emails, call history, etc.

This software will get back data/files from a broken device, bricked device, a system crash, accidentally deleted files, virus attack, from phones with broken screens, etc.

You can preview your deleted files before full recovery. Specific file types can be selected for the scan alone.

D-Back is renowned for its high-speed data recovery.

With D-Back, your privacy is guaranteed.
Steps to Get Back Data from Bricked Android with D-Back
Step 1. Visit the iMyFone Android official website to download and install the D-Back for Android software to your computer. After installation, launch the D-Back Android program.
Step 2. From the welcome screen, pick one of the data recovery modes.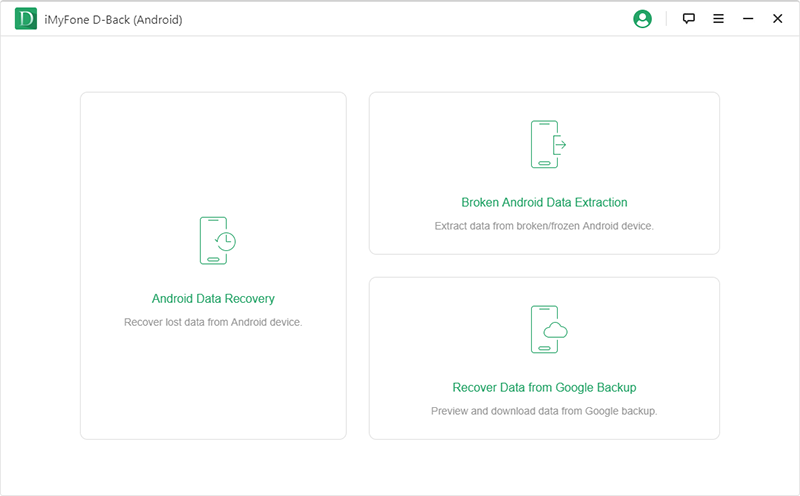 Step 3. On the next page, D-Back asks you to choose your correct device name and device model from the list of available options given. Make sure you double-check before clicking "Next", this point is critical.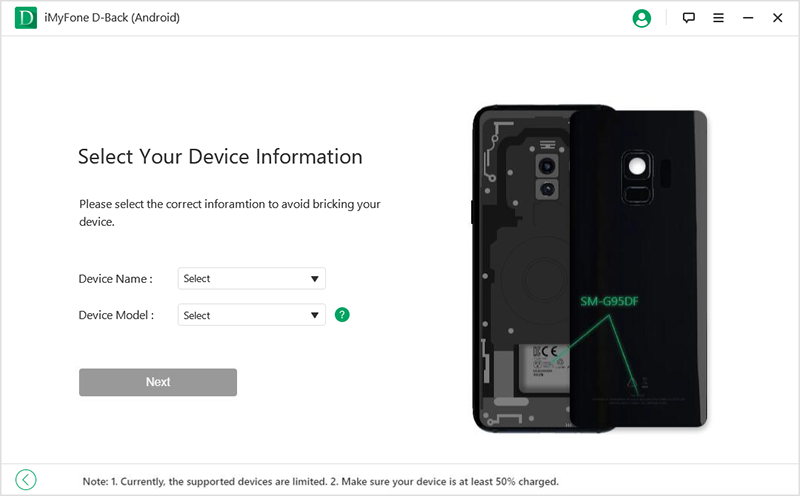 Step 4. D-Back then seeks your confirmation before it downloads the correct firmware for your device.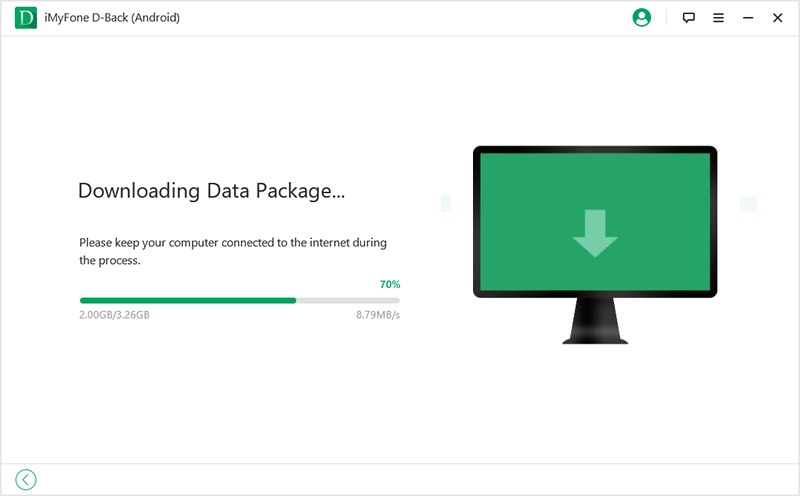 Step 5. After the required compatible firmware has been downloaded, connect your Android device to your computer and click the "Next" button. The program now instructs you on how to put your phone in "Download Mode."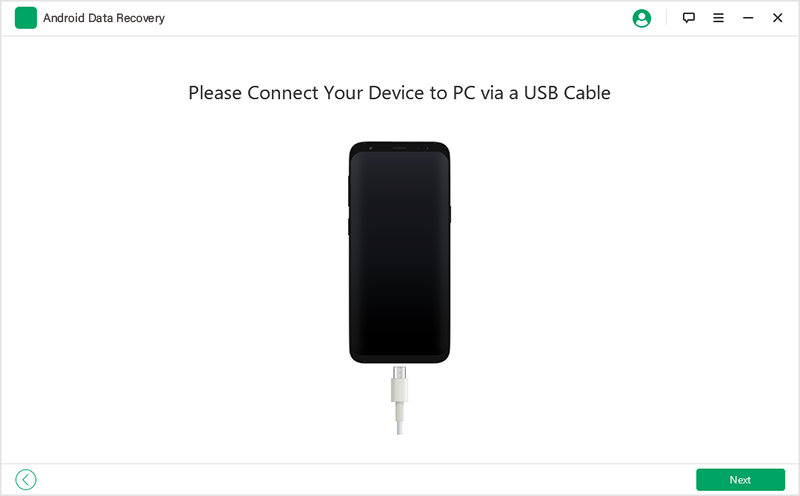 Step 6. After the above steps are correctly done, from the options given, mark the file types you wish to recover. Alternatively, you can click "Select All" to recover all data types.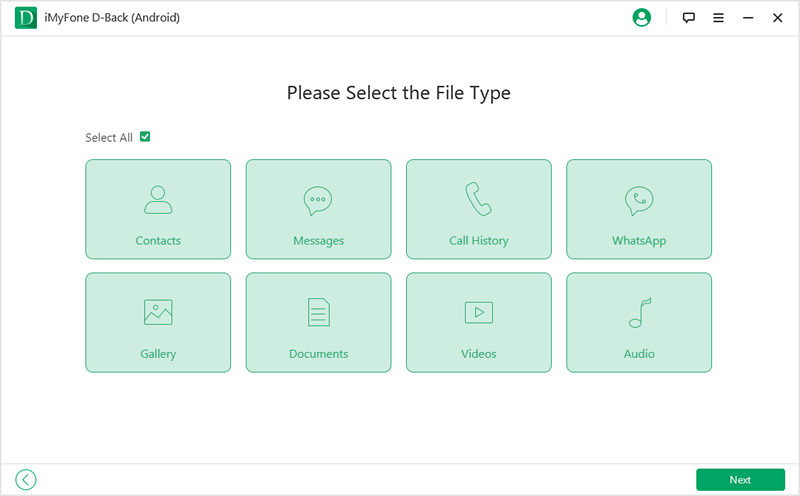 Step 7. Skim through the files displayed and select the data you want by checking the boxes next to them. When done, click "Recover" to retrieve data from your bricked Android device.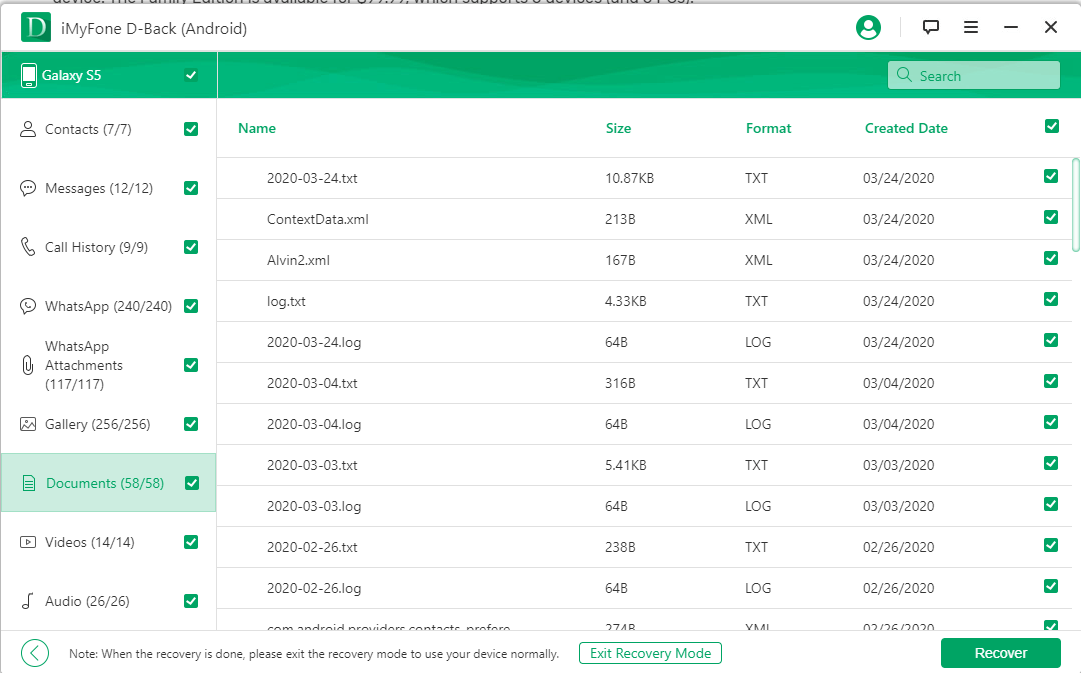 The options presented in Step 2 is determined based on the condition of your device.
How To Unbrick Android Phone
After getting the data you want back from your bricked Android device, you might want to fix your bricked phone. 99% of soft-bricked phones can be unbricked. Software issues are unanimous with soft bricking, while hardware goes with hard brick.
That is, your software is often affected in soft brick issues, while your hardware is altered in a hard brick issue. You can easily unbrick soft bricks, but hard bricks cannot be unbricked.
1. Wipe your cache and data
When you flash your device with a Custom ROM, it is ideal that you clear all data and cache from the previous ROM. This data could cause issues and make your device keep rebooting. This is how to wipe unwanted data.
Step 1. Put your device in "Recovery Mode." Turn off your device, then press Volume Up, Home and Power buttons simultaneously as you turn on your device. From the options presented, use Volume Down to select the Recovery Mode. Most Android devices may have different ways to enter Recovery mode. Go online to find out more.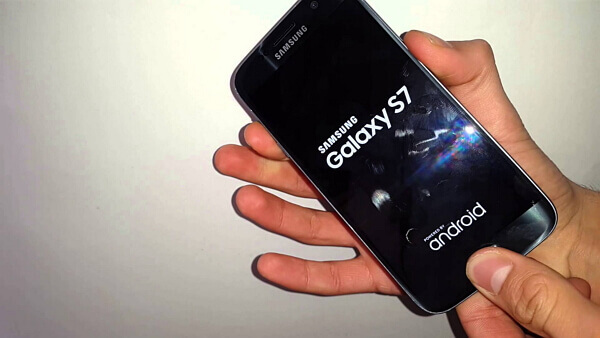 Step 2. Using the volume button as Direction keys and power button as Select key, scroll down to "Advance Menu," then choose the "Wipe Dalvik Cache" option.
Step 3. Go back to the main screen and select "Wipe Screen Partition."
Step 4. Finally, select "Wipe Data/Factory Reset" to clear all settings and apps with the correct ROM.
Step 5. Reboot your Android Device.
2. Flash a new ROM
If your device takes you to the "Recovery Mode" automatically, you need to reflash your ROM from scratch to unbrick your device.
Bonus Tip: How To Avoid Bricking Android Phone?
We all agree "prevention is better than cure", wouldn't it be better that we avoid the "bricking" hassle? The following instructions or tips could help protect your device from getting bricked.
Install compatible custom ROM on your Android device.
Ensure your battery is reliable and has enough power before you start an installation, better still, plug in your device before you commence an update.
Do not download or install applications from unknown sources.
Always have a backup and handle your mobile with care.
Conclusion
You've learned everything about bricking in Android phones. You've also seen how to restore data from bricked Android phones and how to go about this using D-Back Android, the data recovery tool for bricked Android devices. Hope the above methods and tips will work for you.