On certain occasions, while we are downloading some applications in the App Store, we get a pop-up window with the notification "This app is currently not available in your country or region", which can be very frustrating.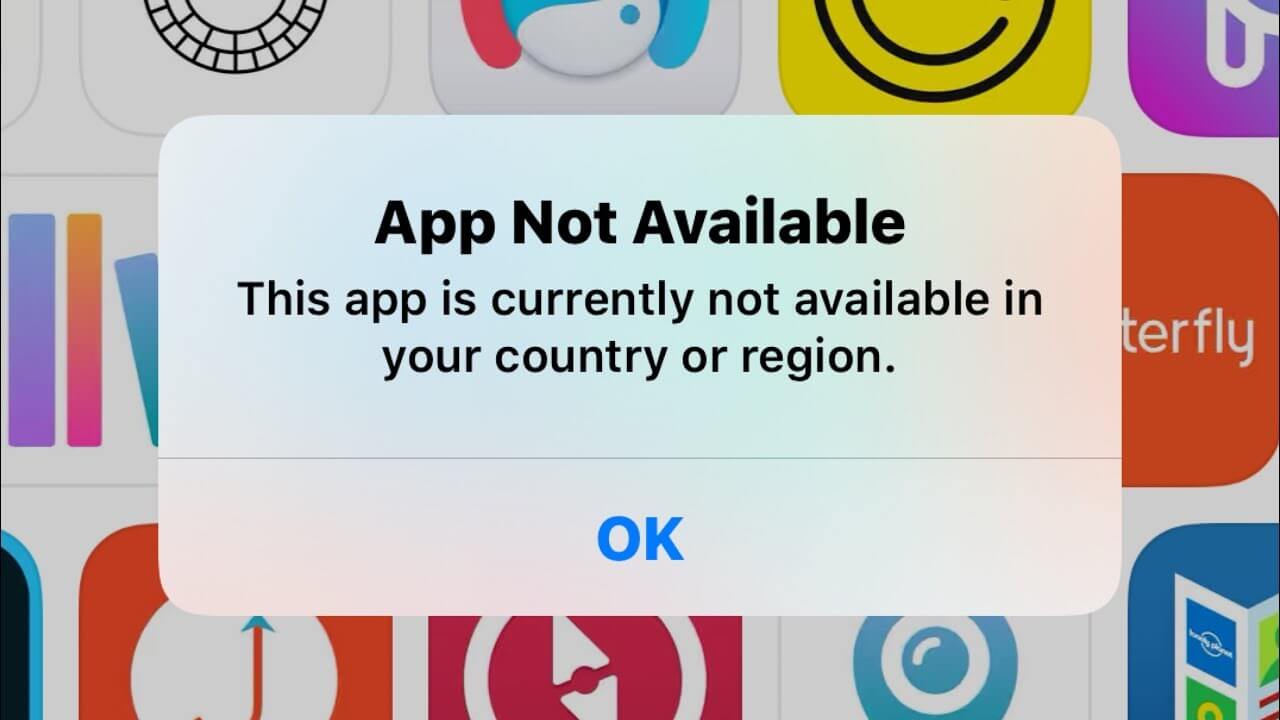 But do you know how to change the App Store region to download these apps without having to use a VPN and without the need to create a new Apple ID?
Below is a guide with some available methods to change the App Store to the United States, or other regions, and then back to the actual region.
Can You Change Your Apple ID Country or Region
5 Things you need to know before changing the App Store region.
A payment method for the target country, with a billing address in that country.
Any App Store credit must be used up.
All current subscriptions must be canceled.
Any active transactions, such as a digital rental, must be completed.
You will need to leave the Family Sharing group.
If you are sure that you have done these 5 things that we mentioned above, you will be able to avoid some problems, such as the inability to withdraw/refund balances.
3 Methods to Change Region in App Store
You will be able to change the App Store region using a different iOS device. In the examples below, we are going to modify the App Store region from the iPhone/iPad, from a Mac PC, and also from the website. You can use the method that best suits your current situation!
1. Change the App Store Country on an iPhone/iPad
Step 1.Tap Apple ID in Settings > Media & Purchases > View Account > Country/Region > Change country or region.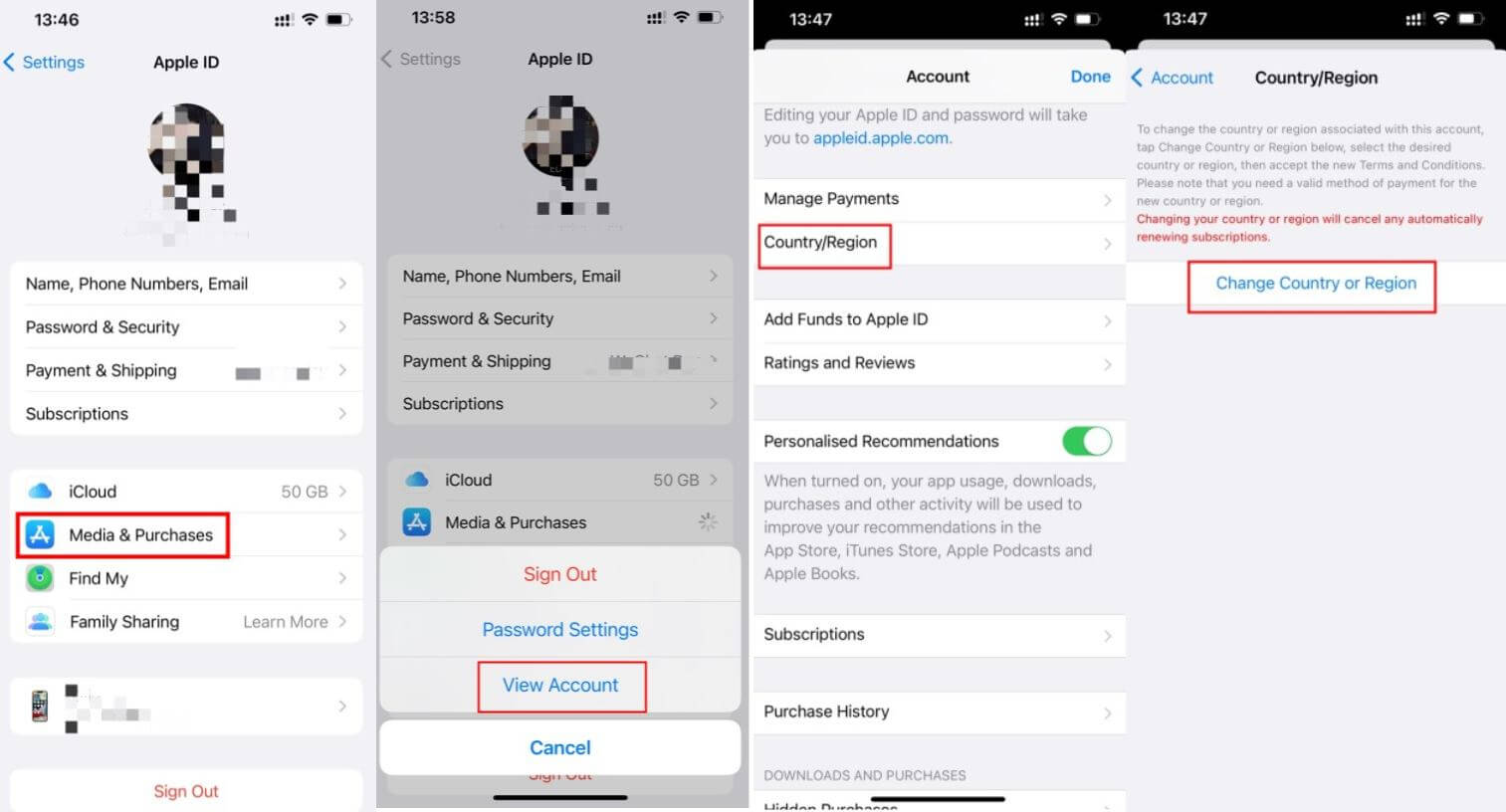 Step 2. Select the country as you like, click OK.
Step 3. Fill in all the requested information and click Next. We suggest you have an address already prepared, or you can also look for one online.
Step 4. Enter all the requested information, then click Done.
Reopen the App Store, and you will now be able to see the version of App Store the region you choose to start downloading. You must follow the same steps to change to the corresponding country of the application you want to download.
2. Change App Store Country on Mac
Step 1. Open iTunes on your Mac.
Step 2. Locate and tap the Account menu > View my Account. And then enter your Apple ID.
Step 3 Click Your Apple Account Details > Change Country or Region.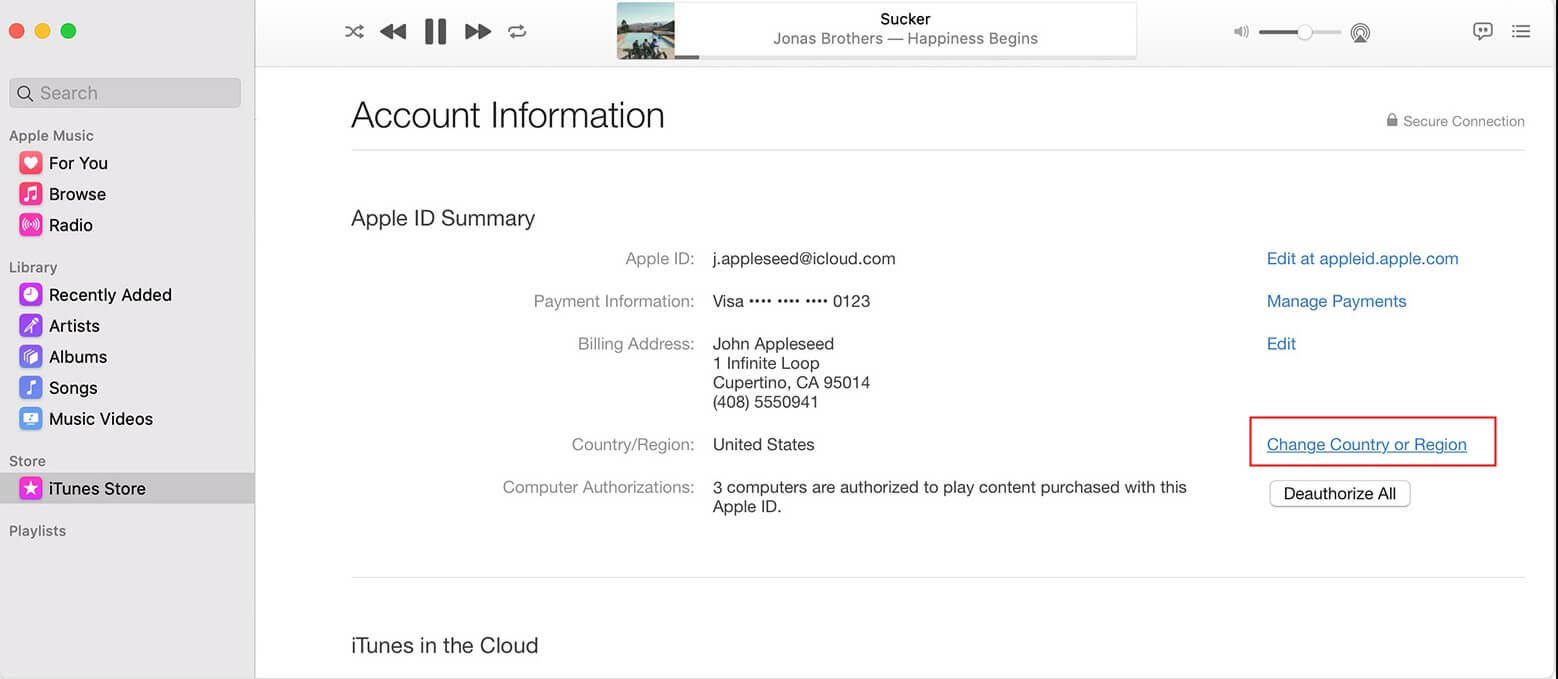 Step 4 Select your new country or region.
Step 5 Review the terms and conditions > Agree. Click Agree again to confirm.
Step 6 Enter your new payment information* and billing address, then click Continue.
3. Change App Store Country/Region Online
Step 1 Sign in to your Apple ID on the website.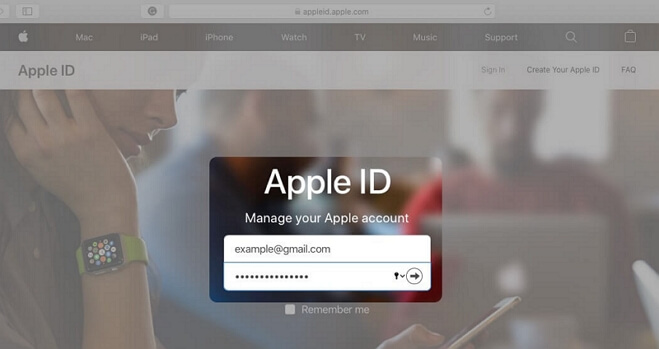 Step 2 Click Account > Edit.
Step 3 Click Country/Region and select the country you want to use.
Step 4 Fill in the payment information for the selected country and then click Save. With this you can start to make your downloads from this country.
Bonus: How to Change GPS Location on iPhone to Anywhere in the World
There are several reasons why you probably want to change the location of your device. And for this, we really recommend iMyFone AnyTo virtual location spoofer,which will allow you to establish a connection quickly and easily. With just one click you can set a fake location for any iOS device!
Features of iMyFone AnyTo:
Key the coordinates and get an accurate location.
Simulate walking, cycling, or driving speed by setting moving speed.
Store your historical records and favorite locations for easy use next time.
Work in coordination with other location-based apps, like Instagram, WhatsApp, and games like Pokémon Go.
Watch Video Tutorial to Fake GPS Location on Your iPhone
(Note: If you have installed iMyFone AnyTo on the computer, drag the video bar to 0:46 to skip the downloading and installation part.)
Steps to Follow
Step 1.Install Anyto, then hit Get Started on its main interface to continue.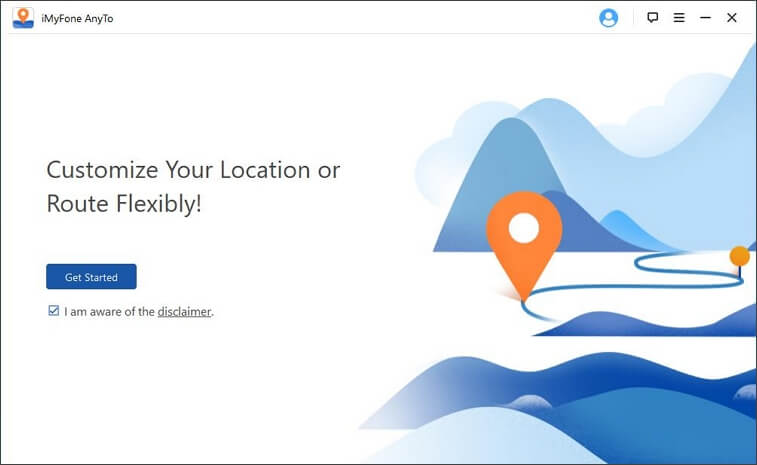 Step 2.Plug your phone into the computer and hit Trust on the pop-up tab for successful connection.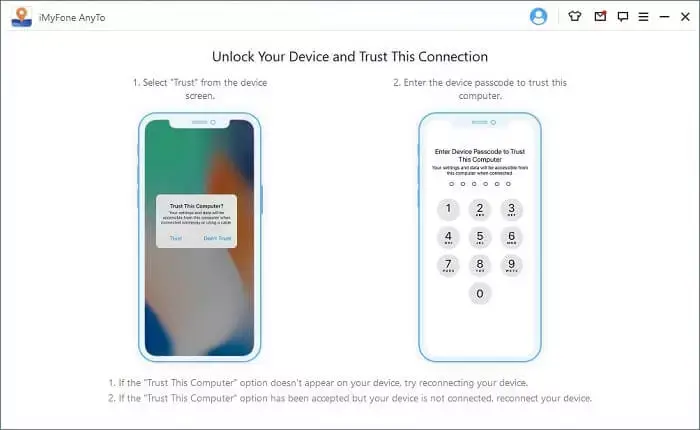 Step 3.The program will now load the world map. Click on the Teleport icon and select any location on the map.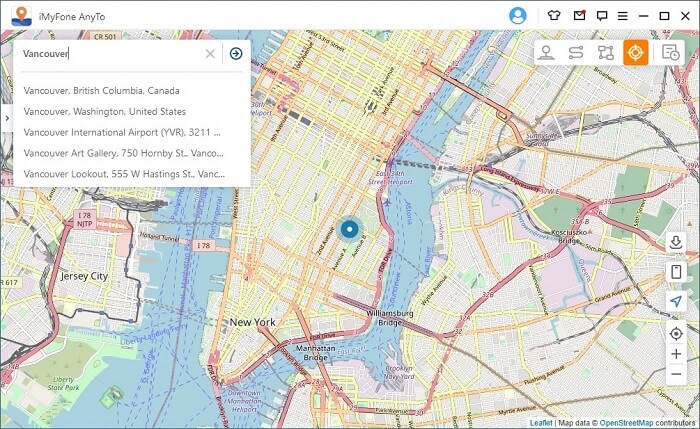 Step 4.Just hit Move to teleport to that location. All the location-based games and apps on your iPhone will also show this new location.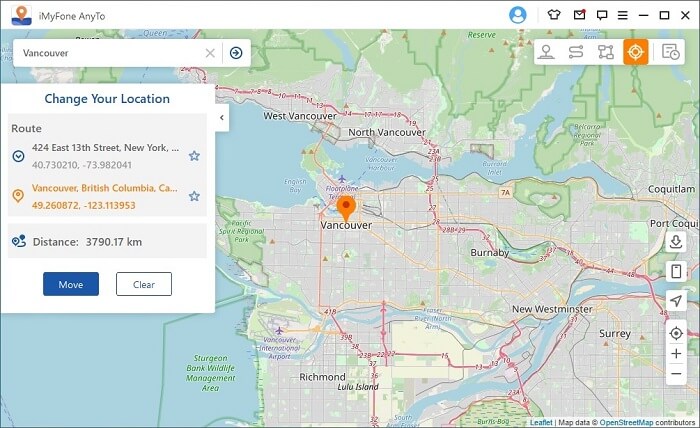 Final Thoughts
If your region is restricted and cannot download some apps you need from App Store, then you can try the simple methods we mentioned in this guide. From the methods we mentioned above, I really recomend you iMyFone AnyTo to change your GPS location. Don't waste any more time, download any app from another region by quickly changing the App Store country or region on your iOS device!