[2023] Best 6 Pokémon Go Spoofer on Android Never Miss!
Category: Change Location
6 mins read
Are you facing problems in finding exciting PokeStops or Poke Gyms? We have a trick for your situation. Change your location to a promising one utilizing a GPS spoofing app.
But, the problem is Pokémon Go monitors to identify players whose location and GPS coordinates aren't matching. Hence, installing a reliable Pokémon Go Spoofer is the only full-proof action you can take.
Therefore, we are about to tell you the best six Pokémon Go Spoofer on Android, mentioning their features, highlighting some risks and rules.  So, don't miss a line.
Part 1: Best 6 Pokémon Go Spoofers for Android
1

iMyFone AnyTo

Want to get a 100% secure Pokémon go spoofer on Android app efficient in changing your location to any part of the globe you wish? Endowing you the assurance of not getting tracked, iMyFone AnyTo becomes the best solution you can have.

Also, you can roam in your new location without leaving your home couch with iMyFone AnyTo. Moreover, the application creates routes on the map. Select your moving speed and time, stop anytime you want, and transport your Pokémon catching expedition to any nook of the world, searching with their coordinates.

Step 1: Connect iPhone to the PC/Mac

Launch iMyFone AnyTo on your Windows PC/Mac (you can click the Try It Free button above to download it free). Click the Get Start button.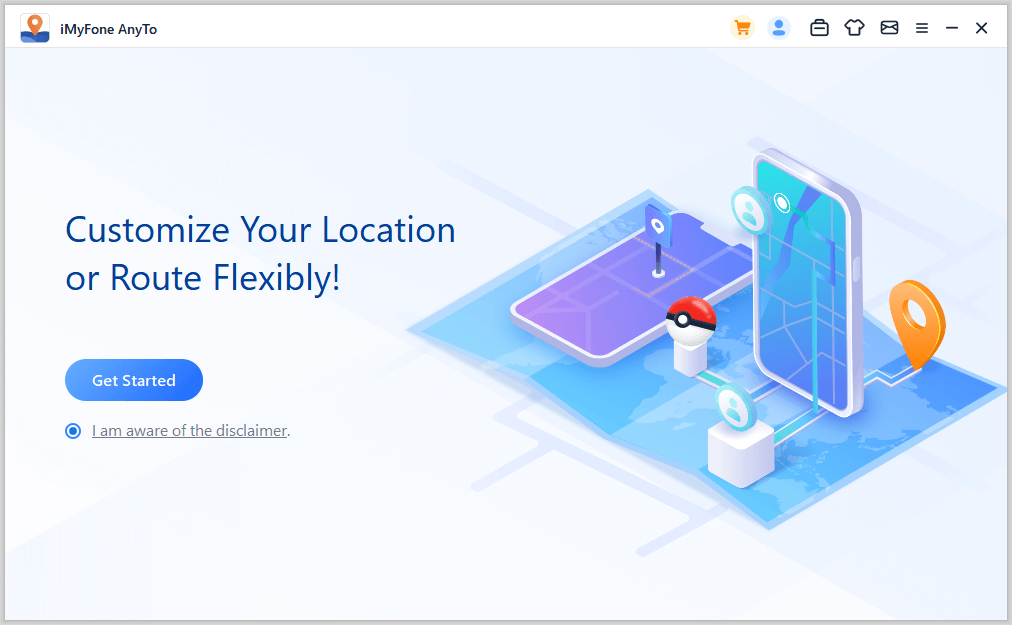 Step 2: Select Teleport Mode
Choose the third icon on the upper-right corner - Teleport Mode. Then you can input an address or zoom and drag the map to choose a fake location.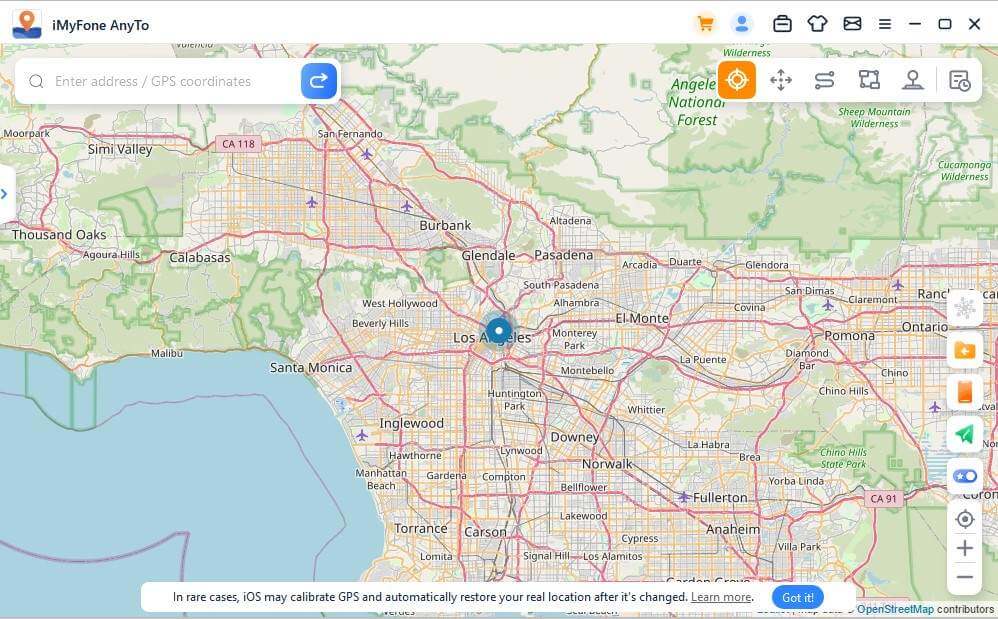 Step 3: Location Changed on Map
Now just click the Move button to change your location on the map to this new location!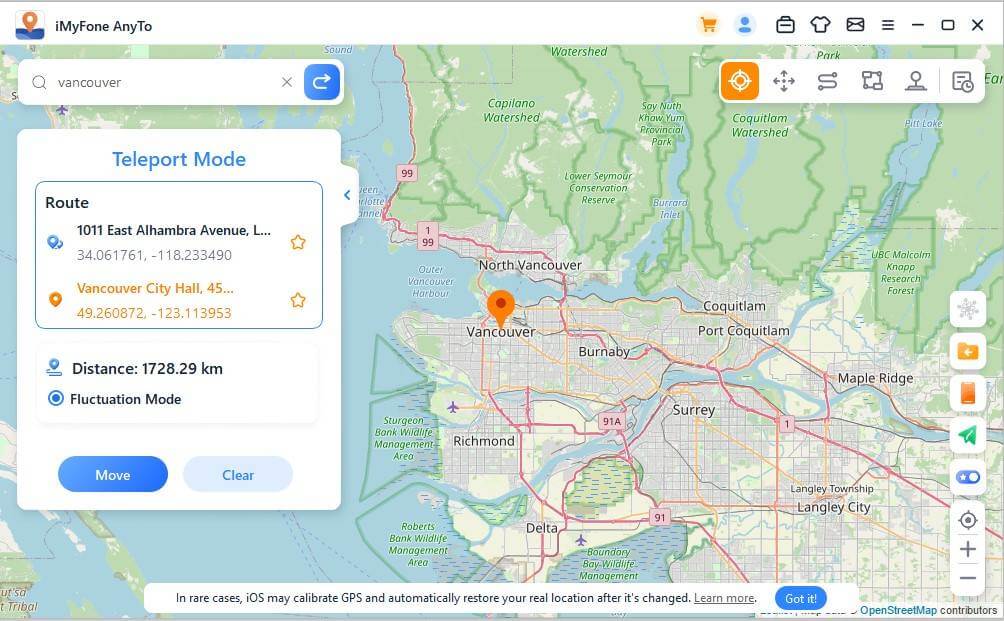 2

Nord VPN

Nord VPN is yet another Android Pokémon Go Spoofer you can use in need of a seamless gaming experience. The VPN uses next-generation encryption to shield your data.

Besides, the company also rejects collecting and sharing user information. With allowing you to stream and share with VPN protection, it also makes local content available. Choose your location from over 5400 servers across 59 countries.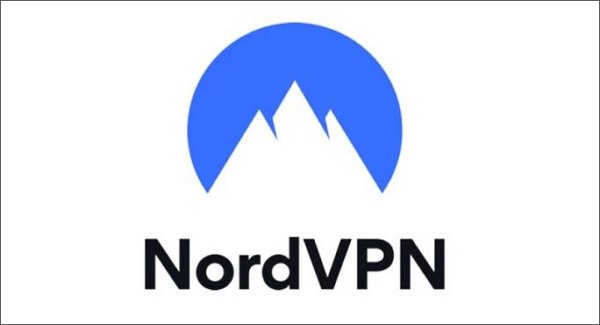 Pros
Playing from up to 6 devices is possible with a single account.
5400+ servers across 59 countries.
Data privacy with next-generation encryption.
Cons
Server connection and application is comparably slow.
Configuration of Open VPN isn't quite user-friendly.
How to Start Spoofing Using Nord VPN?
Step 1: Download it from Play Store and install.
Step 2: Open the application and create an account, clicking on the "Sign Up" option.
Step 3: Before signing up, you need to pick your preferred plan.
Step 4: On clicking on the "Quick Connect" option, the VPN will automatically connect to a server suggested by an intelligent algorithm.
Step 5: You can also choose your preferred country from the country list. A server from your selected country will automatically connect to your device as soon as you choose.
Nord VPN's two years, one-year, and the 1-month plan would cost you $4.13, $4.92, and $11.95 per month.
3

Surfshark

Encrypting all traffic your device transacts, hiding your IP address, Pokémon Go Spoofer Android Surfshark can securely transfer your Pokémon catching journey to any of 65 different countries.

Besides, the VPN service also offers 3200+ servers to connect with. Similarly, its Exclusive Benefits section talks about the possibility of using Surfshark on unlimited devices.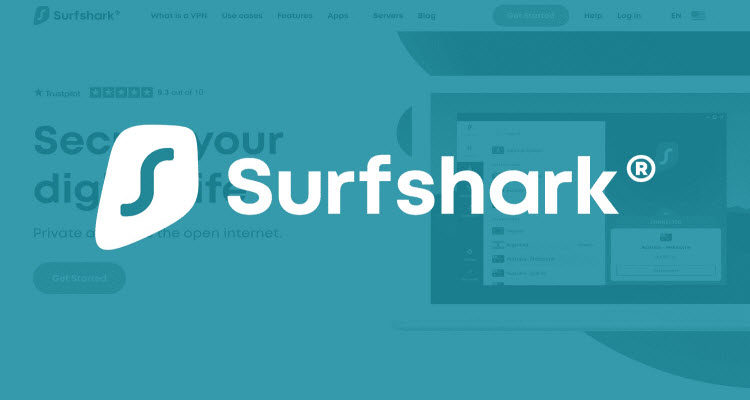 Pros
No advertisements and enough speed.
Encryption proffers security.
Safety against malware.
Cons
Compromised speed.
Lesser P2P services.
Steps to Start Spoofing using Surfshark?
Step 1: Access the app from Play Store or Surfshark official site to download and install it on your Android device.
Step 2: Open the Settings and select the 'Advanced' option.
Step 3: Select Override GPS Location and visit phone's Settings when asked.
Step 4: Click on the About Phone section and click on the Build Number multiple times to enable the Developer mode.
Step 5: Open the app's Settings again and locate "Select Mock Location App."
Step 6: Find SurfShark from the options.
Step 7: Now, you can choose a VPN server location to start spoofing.
SurfShark's 2tears, six months, and one month's packages will cost you $2.49, $6.49, and $12.95 per month, respectively.
4

PGSharp

Relocating your gameplay to anywhere you want, PGSharp means Pokémon Go Spoofer on Android as much as you want. The joystick feature of the games provides convenience in movement.

Besides, you can also set your movement speed depending upon the situation. You can find out places for playing, using coordinates, roaming around spaces without any physical movement, and accessing poke shops to gather items required items is also possible.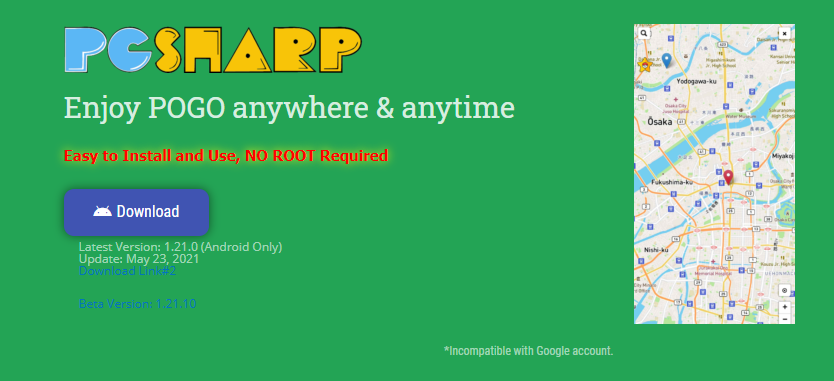 Pros
Saving location history is possible.
Endows smooth and convenient in-game movement.
Regulating movement speed features creates convenience.
Cons
ATC account is required.
Limited key licenses.
Void of unique features like excellent throws and fast catch.
How to Start Spoofing Using PGSharp?
Step 1: Create a Pokémon Trainer Club account through Pokémon Go's official site for installing the app.
Step 2: Download and install the GPSharp from its website.
Step 3: Log in entering required credentials.
Step 4: It can request you a key you might collect  from the internet.
Step 5: Open the app and select your preferred location on the map by placing your finger on the location.
Step 6: Now, you are ready for spoofing.
There's a free version, but the Standard version charging $5 monthly provides more incredible features.
5

Fake GPS Location by Lexa

Let your phone think it's in a location far from the real one, using the Fake GPS Location by Lexa. While the mobile app enables you to change your GPS location multiple times after definite periods, you can also bookmark the last places you visited.

Besides, these Android Pokémon Go Spoofer also contains options for scheduled location switch. Because of the press-and-go GPS spoofing it provides, you can start finding your favorite Pikachu at new locations, completing the spoofing part briskly.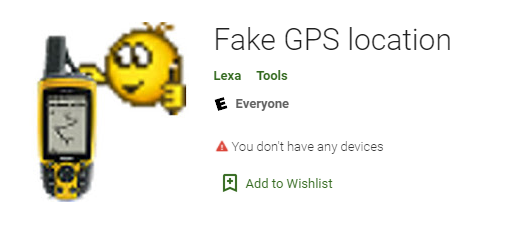 Pros
Highly configurable mobile application.
Setting scheduled location switching is possible.
Sophisticated user interface.
Cons
How to Start Spoofing Using Fake GPS Location by Lexa?
Step 1: Download the app.
Step 2: Visit Settings of your mobile phone to open the About Phone section.
Step 3: Put the Developer Mode on.
Step 4: Go to the Mock Location option to choose Fake GPS Location.
Step 5: Open the app once again and select your preferred country and server.
The app is downloadable free of cost.
6

FGL Pro

Very available in Google Play Store to be downloaded on mobile phones, FGL Pro is an Android Pokémon Go Spoofer, proffers secured location mocking with automatic mock location fixing.

The Secure Mocking feature empowers it to offer complete anonymity against other mock location detecting apps. And, it also repeats the last mocked locations after every 50 seconds.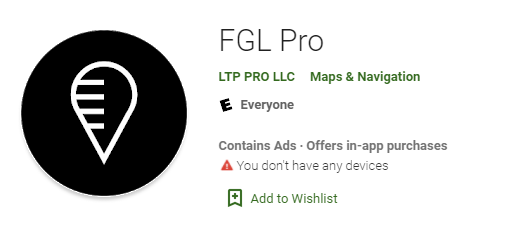 Pros
You can choose locations anywhere worldwide.
Fake location sharing is possible.
Speed changes for driving and walking.
Cons
Sometimes lacks performance.
Long installation time.
How to Start Spoofing Using FGL Pro?
Step 1: Download FGL Pro from your Play Store.
Step 2: Disable Find My Device from the Device Administration of your device.
Step 3: Uninstall Current Google Play to install the prior version.
Step 4: Deactivate Google Play Store, visiting mobile Settings.
Step 5: Start masking your location after launching FGL Pro.
Step 6: After launching the FGL Pro version, select the location you prefer from the Pokémon Go Game and click on the Play button.
FGL Pro app is free.
Part 2: Risks and Rules for Pokémon Go Users
Most people don't look at permissions they are giving when installing a game, which increases security risks.
Installing malicious versions of Pokémon Go in the absence of the real version can raise yet another threat to your device and personal information.
Downloading the game from unrecognized sites can also get your mobile injected with harmful viruses and malware.
Preventative Rules
Grant only the  information completely necessary.
Never download the game from unknown sites.
Never jailbreak or root your device.
Keep your mobile protected with purchased anti-virus software.
Part 3: Hot FAQs You Should Know about Pokémon GO Spoofing on Android
1

Can you play Pokémon Go without walking?

You can certainly do it, playing the game with Pokémon Go Spoofer Android.
2

Can you still spoof in Pokémon GO in 2023?

Pokémon Go spoofing is possible in 2023. For it, all you need to do is to enable a GPS spoofing app, putting your phone into the Developer Mode.
3

What is the speed limit in Pokémon GO?

The maximum speed limit in Pokémon Go is 17.8km/h or 11mph. And, the max distance you can cover in a minute is 0.11 miles or 175m.
4

Does shaking your phone count steps in Pokémon GO?

Shaking your phone won't increase your step counts. But, if you walk holding your phone, the game will start counting steps.
5

Can I spoof my location on Pokémon GO with a free spoofer?

Yes, free spoofers are also available, but the paid ones are better than them.
Conclusion
All Pokémon Go Spoofer on Android we have mentioned are very utilizable.

But, in need of the highest level of convenience, iMyFone AnyTo becomes the sole option for you. It is a 100% secured, contains duel modes, rapidity, and potency of searching location with coordinates. This online spoofer becomes the best match for your relaxing Pokémon Go trip.

>

Change GPS Location on iOS/Android

168,282 people have downloaded it.
Fake iOS/Android GPS location to anywhere in the world instantly.
Joystick to simulate GPS movement freely when playing games.
Import / Export GPX file to save your favorite routes.