[2023] 6 Methods to spoof Pokémon Go without Root - with Hot FAQs
Category: Change Location
5 mins read
Are you looking for a method that works on your Android device? You have landed at the right place, as this tutorial will walk you through the process of Pokémon go spoof without root using a joystick app without getting banned.
Since the launch of Pokémon GO on Android, various methods and tricks have been discussed that allow you to spoof the game by spoofing Pokémon go without root and catching Pokémon from virtually anywhere in the world sitting comfortably on the couch. In this article, we will talk about some of the methods, let's have a look!
Part 1: Can You Root Pokémon GO & Fake GPS on Android?
Your Android must be v6.0+ for Pokémon GO's latest update. Avoid one-click rooting methods to protect device stability and avoid harm.
Don't simulate GPS on Pokémon GO with rooted Android. Risk account ban. Niantic updates block access on rooted devices. Be cautious while rooting your device and back up your phone before starting.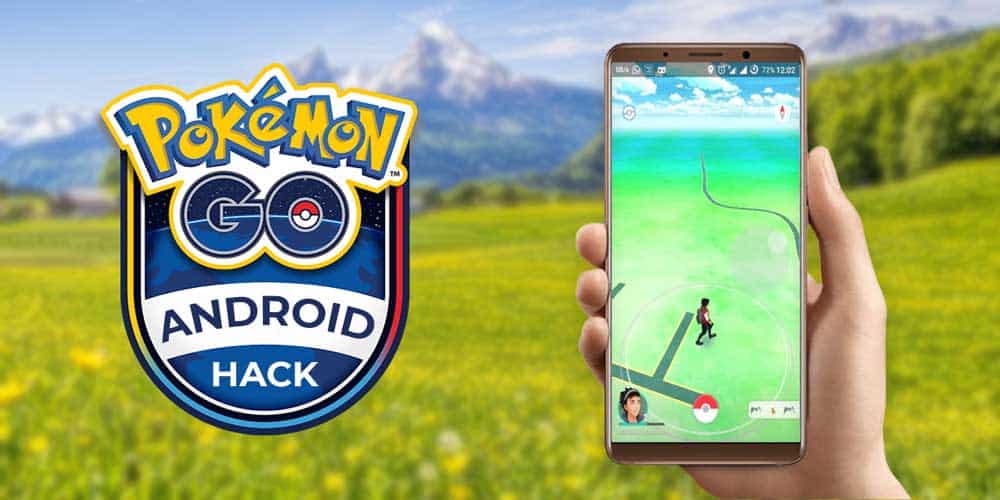 Knowing your Android OS version is important for rooting, as limitations are in place to prevent GPS manipulation in Pokémon GO. To use Android 6-8, install an older Google Play Services version.
Magisk hides root status on 8.1-9. Smali Patcher works on Android 10+. Magisk and Smali Patcher are both helpful for Android rooting.
These programs require advanced technical skills beyond the average user. Save your device's current system before starting to avoid losing important data.
Part 2: How to Spoof Pokémon GO on Android Without Root in 2023?
You can see many Fake GPS apps for Pokémon Go. Generally speaking, apps require root access on Android devices. Even so, our user-friendly listings to spoof Pokémon go without root.
1

Location Spoofer - iMyFone AnyTo

iMyFone AnyTo is the best app that is perfect for spoofing locations on Android as well as iOS devices naturally. You could set the moving speed as well as times for the route and pause it anytime. What's more, you can search for specific coordinates as your destination, which is great when playing AR games like Pokémon GO.

AnyTo is designed to address your location concerns, including changing, swapping, spoofing, and hiding. With just one click and an internet connection, it enables you to travel anywhere. It enables Pokémon go spoofing on android no root, allowing you to confortably enjoy distant locations from your home!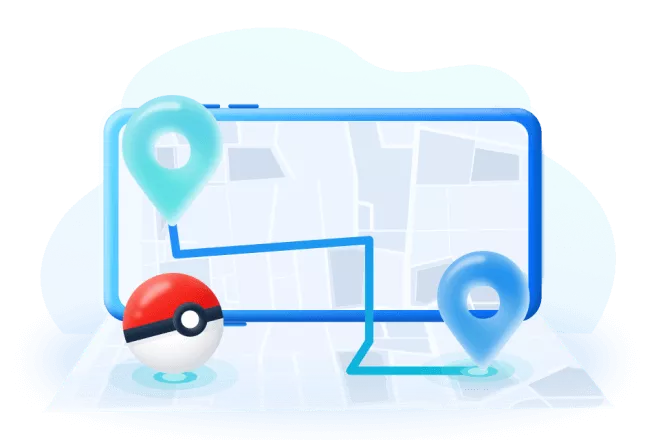 What make iMyFone AnyTo the best Pokémon GO spoofer:
Change your GPS location to any location on the planet.
Create a route on the map and follow it at your desired speed.
Collaborate with location-based applications such as AR games and social media platforms.
Fully compatible with all iOS devices.
Support the majority of Android Devices, no root needed.
Watch the video to explore this AMAZING Pokemon Go Spoofer: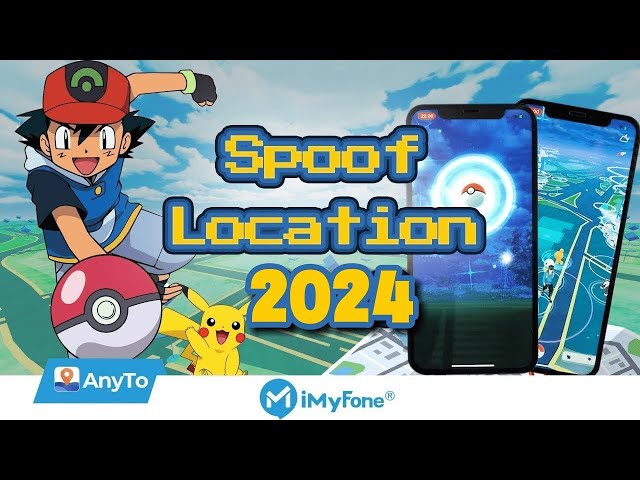 10% off Coupon Code: YTR5E7
How to spoof pokemon go without root using AnyTo?
iMyFone AnyTo enables you to teleport GPS location along with simulating the movement along a tailored route in 3 easy and simple steps. Here is the guide:
Step 1. Connect your device to the computer
On your computer, install and launch iMyFone AnyTo. To begin, click Get Started. Utilize a USB cable to connect your Android or iOS device to your computer. Then tap "Trust This Computer".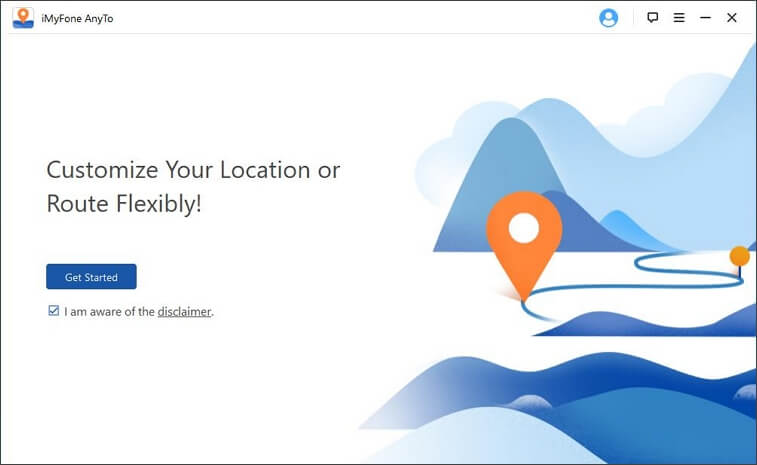 It will then begin loading the map. After the map has been loaded successfully, you can locate your location on the map.
Step 2. Change GPS Location to Anywhere with a Single Click
In the upper right corner, click Teleport Mode (the 3rd one). By scrolling the mouse, you can zoom in and out of the map and select a destination. Alternatively, you can enter your destination's GPS coordinates in the upper left corner, for example, Vancouver.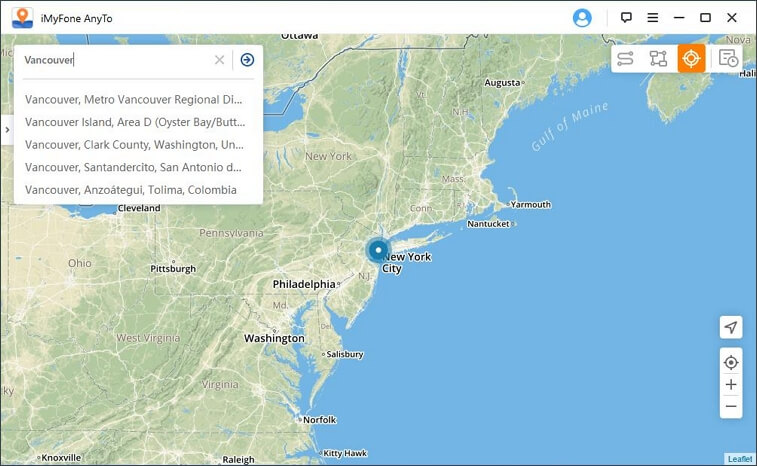 Step 3. Simulate the GPS Movement with Tailored Route - by Two-spot Mode
To customize a route, choose the Two-Spot Mode icon in the upper-right corner (the 1st one). Set your route on the map. You can see your current location is moving simultaneously.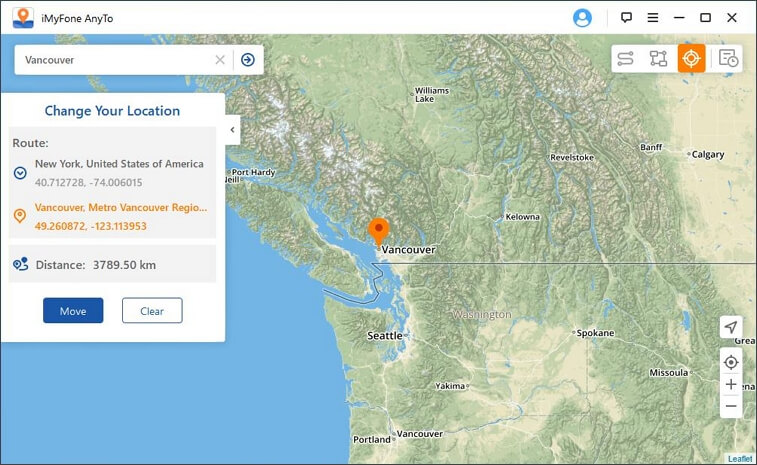 2

Fake GPS Location – Hola

Among numerous other apps like Hola, this is one of the best spoof Pokémon go without root category. This fictitious GPS location is the most convenient for game users on the majority of Android versions. You can easily spoof your current location with just a single tap on your Phone. The advantage is that technical knowledge is not required. Indeed, it is solvable by anyone with minimal experience.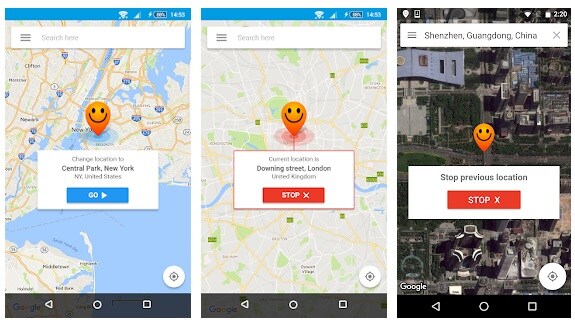 Does not necessitate rooting your device.
Simple to operate and install
The interface is simple to use.
There is a chance that Pokémon Go will be banned.
3

NordVPN

NordVPN's features are advantageous if you wish to connect to hundreds of servers located throughout the world. As a virtual private network, it is unique. For example, if you want to access Pokémon Go, you can easily install this VPN server and then play the game. You can easily watch geo-restricted content using NordVPN. If you're looking to access Pokémon from the United Kingdom, you can easily do so from your home country.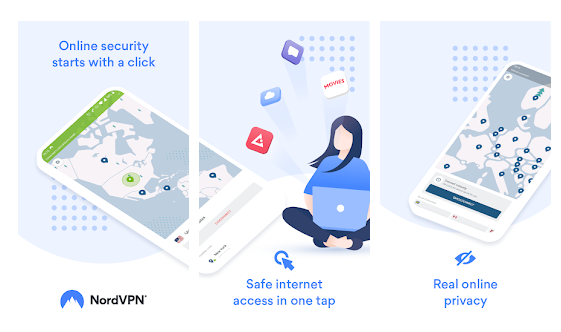 VPN service that is effective for Pokémon Go performance and access to geo-restricted content.
Simple to Operate and Install.
The interface is simple to use.
It takes up considerable space.
4

Mock GPS with Joystick

With this Pokémon go spoof without root application, you can change your location as naturally as possible. To achieve the best results while playing Pokémon Go, you must set the device's location setting to High Accuracy. The Joystick is critical in enabling this feature. Specifically, Joystick lets you improve your location quickly. Customers adore this app for its instant location change feature.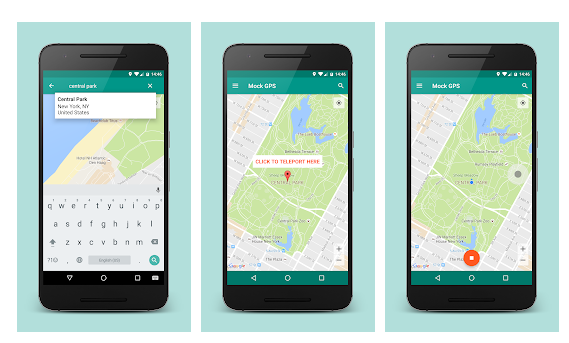 The most popular among Pokémon Go players
The Joystick simplifies operation.
Simple to operate and handle
Simple installation
Compatible with the Android devices that have 4.0 and higher version
5

Fake GPS Location

Fake GPS location spoofing app is great for spoofing locations on android devices. DG Smart Studio develops it. Users can get their hands on tons of extra features that the application offers for free.

The fake GPS location enables you to switch your location with just two clicks
Moreover, the application likewise features Joystick for the ease of the users. The most accommodating part of this feature is to teleport the present location quickly rapidly.

So, download it, and enjoy your Pokémon Go at its run.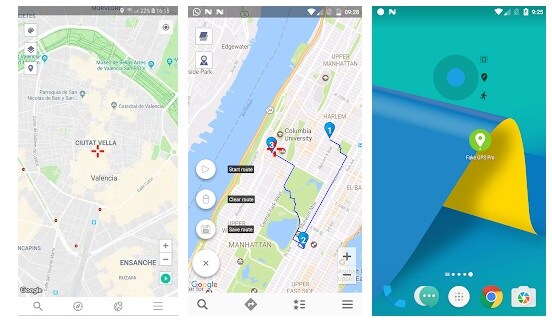 Compatible with the apps such as Pokémon Go
Easy to Install and use
Clean interface
Free to download
It glitches out sometimes
Part 3: Fake GPS Apps Common Error
Although the Fake GPS provides very useful activities to their user, fake GPS has many errors instead of all these Good activities. Some of them are listed below.
Chances of banning by Pokemon Go.
Compatibility issues with android and iOS versions.
Most of the time user faces lagging.
If you want to use the best app for Pokémon go spoof without root, then the most recommended app is iMyFone AnyTo.
Part 4: Things to Note for Pokémon GO Spoofing on Android [No Root]
1

What Is the Cooldown Time on Pokémon GO Spoofing?

The cooldown period is the time required between spoofing locations. Each time we use GPS apps to teleport or spoof, we can see how much time we must wait to avoid soft ban penalties. Therefore, please always adhere to the cooldown to avoid a Soft Ban. Here we have listed the cooldown to wait for when spoofing locations.
| Distance | Cooldown time | Distance | Cooldown time |
| --- | --- | --- | --- |
| 1km | <1 min | 12km | 8 min |
| 2km | 1 min | 18km | 10 min |
| 3km | <2 min | 26km | 15 min |
| 5km | 2 min | 42km | 19 min |
| 7km | 5 min | 65km | 22 min |
| 9km | <7 min | 76km | <25 min |
| 10km | 7 min | 81km | 25 min |
2

How to Prevent Being Banned When Spoofing Pokémon Go? 

Even though using a location spoofing application is a great method to gather Pokemon, you must be careful when doing this. As Niantic has advanced its security and any player who gets caught using spoofing apps, bots and hacks will be banned. Here is how to prevent from getting banned
Avoid jumping your location to distant locations frequently. This would give Niantic that something is suspicious about your account.
No one can walk 40miles/hour. So, remember to customize the movement speed wisely while spoofing. Don't go too fast; otherwise, you will get banned.
Never use bots, as if you get caught, you will get banned permanently.
Final Words
Numerous techniques and strategies have been shared since Pokémon GO was introduced on the Android platform, offering the ability to deceive the game without rooting it and capture Pokémon from any location worldwide, all while relaxing on your couch.
Outlined in this piece, we have discussed various approaches. And I believe you guys have learn a lot. If you like my sharing, why not having a try? Download iMyFone AnyTo now for free!
Change GPS Location on iOS/Android
168,282 people have downloaded it.
Fake iOS/Android GPS location to anywhere in the world instantly.
100% Work with location-based apps such as AR games, social platforms, etc.
Joystick to simulate GPS movement freely when playing games.
Import / Export GPX file to save your favorite routes.
Compatible with All iOS & Android versions.