The purpose of anti-spyware for iPhone is quite similar to the antivirus software which allows you to block and prevent malware infections as well as other types of spyware on your iPhone. It monitors all the activities on your iPhone including downloaded files, websites, emails, etc. and stops the spyware from infecting your device.
Top 5 Anti-Spyware for iPhone
We list 5 most popular anti spyware for iPhone, you can install them to keep your iPhone data safe.
Mobile Security & Wi-Fi Scan
McAfee Mobile Security needs no introduction. It is one of the most popular anti-spyware tools available for various mobile platforms. McAfee can make your mobile experience better by helping you maintain your privacy.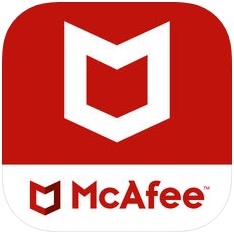 Price: $39.99/Year
Enhanced Security Scan features automatically scan and detect secure settings, out-of-date apps, rogue access points, unsecure Wi-Fi hotspots, and 'Man-in-the-Middle' Wi-Fi attacks.
Safe Web alerts to protect you from ARP Spoofing and phishing.
Media Vault, Contacts Backup, Find Device, Thief Cam, and many other advanced features.
iAmNotified – Anti Spy System
iAmNotified is one of the best solutions to secure your iPhone. This anti-spyware app acts as a watchdog once you install it in your device and lets you know if somebody accesses your iDevice while you were not looking. It also alerts other people that your device is being monitored, hence discouraging any malicious access.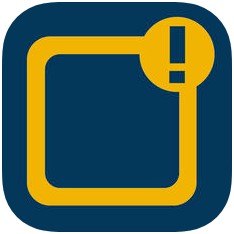 Price: $2.99
Stealth Notifications and Deterrent Notifications for monitoring the device and discouraging others from accessing your device.
Simple to use. Just open the app and lock the screen. No further action required!
Various options to customize lockscreen such as lucky lottery numbers, famous citations, custom message, fake stock exchange alert, etc.
Avira Mobile Security
Avira is a popular antivirus and anti-spyware for iPhone. You can protect your iDevice with its many powerful anti-theft and anti-spyware features.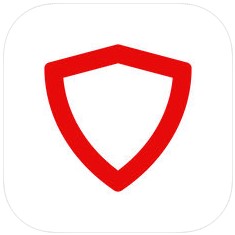 Price: $1.73
Powerful anti-theft tools such as trigger siren, phone locator, etc.
Advanced protection from phishing websites.
Various smart reporting tools.
Identity Safeguard to notify you in case your email is leaked.
Mobile Security & Anti-Theft Protection for iPhone
Mobile Security & Anti-Theft Protection is one of the best anti-spyware for iPhone that you can secure and protect your personal information. Most of the features of this app are designed to provide advanced cyber security.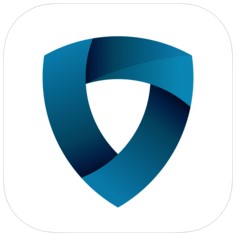 Price: Free
Powerful anti-theft features with advanced security alarms.
Hide your personal and private files and photos in a secure vault.
Browse the web safely via the app's dedicated Safe Browser. It blocks dangerous ads and websites.
Protect your information when browsing the web via advanced Security VPN.
Lookout
Lookout is equipped with some unique anti-theft and anti-spyware features that will surely keep your personal information safe and protected. Some of the new features of this app include System Advisor and Safe Wi-Fi.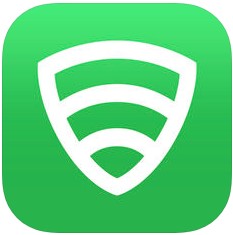 Price: $2.99/month
Safe Wi-Fi feature protects your data from various Wi-Fi attacks.
Get alerted when you have an out-of-date software via System Advisor.
Find your phone via Locate & Scream feature.
Save your phone's location automatically when its battery is low via Signal Flare feature.
Bonus 1: How Does iPhone Spy Software Work?
iPhone spy software runs in the background and secretly monitors various activities performed on the device. It gains certain information such as text messages, phone calls, web browsing, etc. All the data that is monitored is sent to the app's server (Web-based control panel) which then allows the hacker(s) to access your personal data.
Different spyware apps may use different methods of gathering and sending data to their servers. But the purpose of all such apps is the same i.e. to steal your sensitive information.
Bonus 2: How to Stop Spyware from Monitoring Your Personal Data
If you are not satisfied even after installing an anti-spyware app on your iDevice and want to make sure that your privacy is protected, then there is an effective way to do that. You can erase your data permanently via iMyFone Umate Pro and make sure that no spyware can upload it to cloud. iMyFone Umate Pro is an advanced iOS device data erasing software that is capable of permanently erasing all kinds of data. There are many other useful features of this tool.
Key Features:
Erase your private and sensitive data permanently and make it 100% unrecoverable to make sure that your privacy is protected.
Scan, preview, and permanently erase your previously deleted files to make sure that no spyware can retrieve them.
All kinds of data can be permanently erased via this tool including browsing data (like Safari), photos, videos, call history, contacts, messages, and more.
Permanently erase data (messages and attachments) created by third-party apps such as Viber, Whatsapp, Kik, WeChat, and 10+ more.
iMyFone Umate Pro is fully compatible with iOS 15 and receive lots of positive reviews from macworld.co.uk, Makeuseof.com , Cultofmac.com etc.


Steps to Stop Spyware from Monitoring Your Personal Data
Step 1. Dowanload, install and open iMyFone Umate Pro on your computer.
Step 2. Select the Erase Private Data mode and click on the Scan button. It will take several minutes to scan the private data onr your iPhone.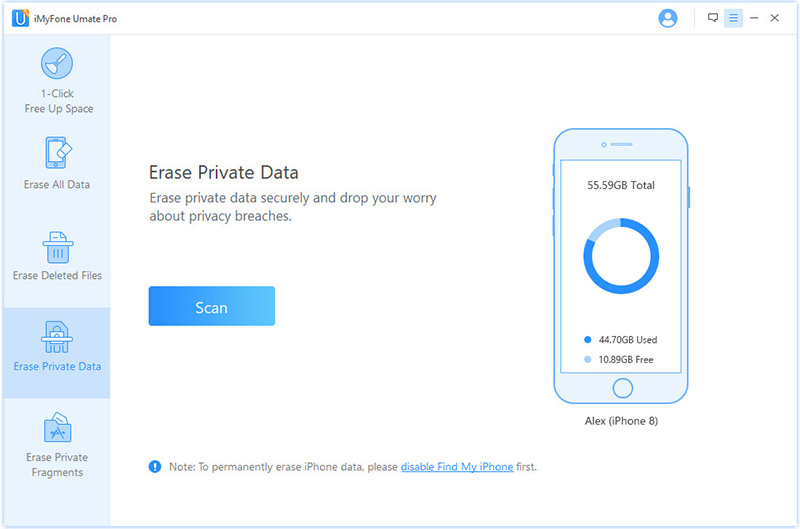 Step 3. After scanning, iMyFone Umate Pro will list all your private data including photos, messages, call history, WhatsApp, etc. Preview and select those you want to delete. And click on Erase Now button.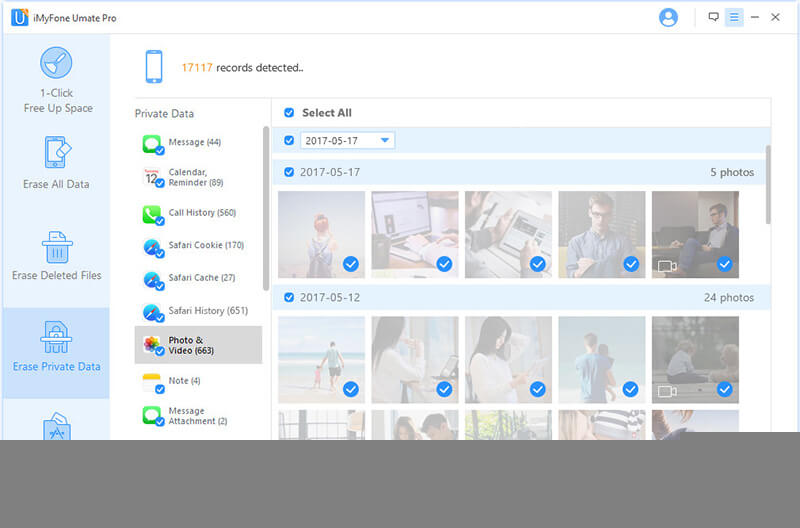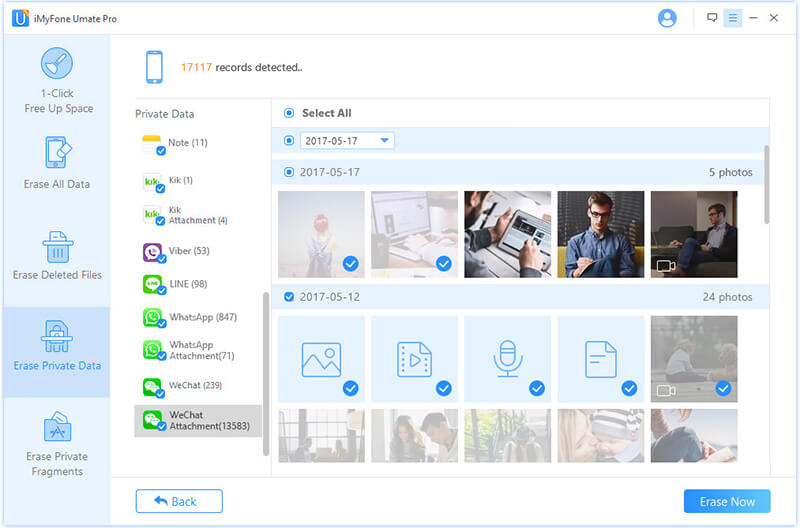 Step 4. Select a security level, here recommend the High Level. Then click on Erase Now to stop spyware from monitoring your personal data.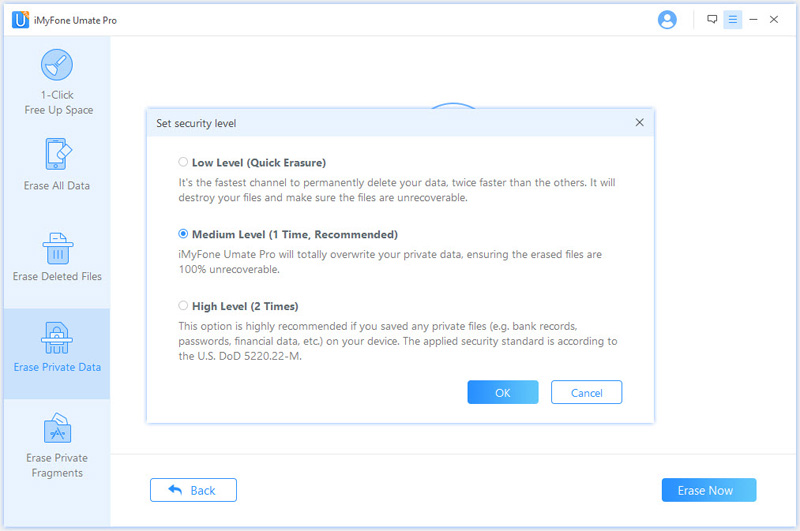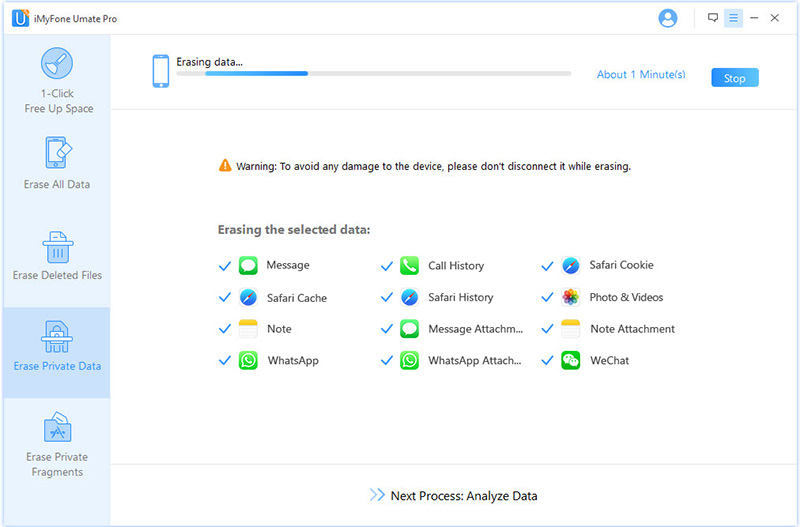 Conclusion
We have introduces 5 top anti-spyware apps in this article. Besides the protection of these apps, clear your private data is also important. Try use iMyFone Umate Pro iPhone Data Eraser to make your iPhone safer.