Taking a closer look at most iPhones, you'll notice that pictures take up the most space, followed by videos and then messages. We all love the simplicity of writing messages to our loved ones over the phone. You may thus have a very long string of chats which unfortunately may not be easy to delete.
Most people will need to delete messages from their phones especially if such take up most of the phone's space, or if sensitive information is contained in these messages. It can at times be difficult to delete messages on iPhone iOS 12/13/14/15, given the complexity that comes with operating different iPhone versions, but here are a few common steps that work on all iPhone versions.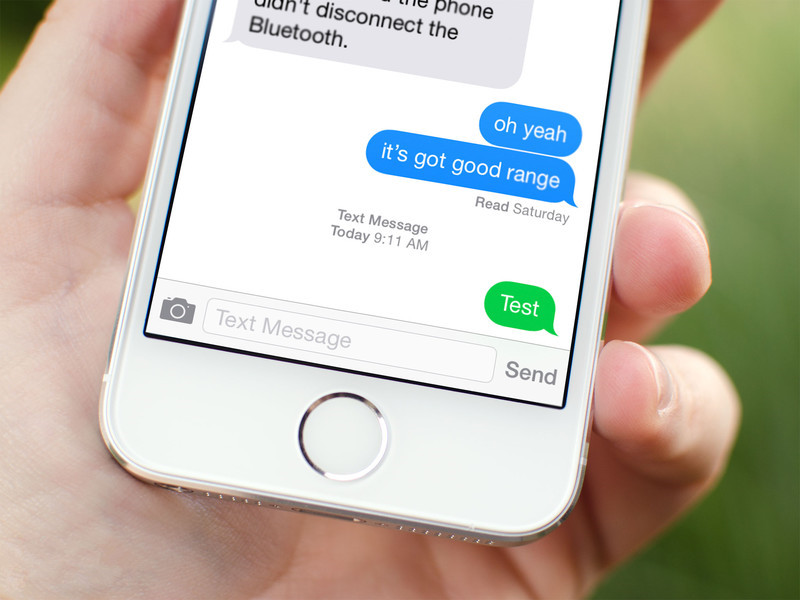 Part 1. Three Most Common Ways of Deleting Messages from iPhone
1. Delete iPhone iOS 12/13 Messages from A Particular Sender
Navigate to your home screen and tap on the "Messages" Tab.
Scroll to the Sender you wish to have their messages deleted.
Click on the Sender's name to view all messages exchanged with the sender.
To delete only one particular message, press and hold it until a small button pops up. It will have two options; copy and more. Click on more. Small circles will appear on all messages, and the one you had selected earlier will be checked. Click on the trash can to delete this one message.
However if you wish to delete all their messages, check all the small circles then click on the trash can to delete the messages. Alternatively, you can click on the 'Edit' tab in the Message screen, check off the sender you wish to have all their messages deleted and then click on the trash can to delete them.
On iPhone 6 and prior, you can locate the name of the sender, swipe it, and then select delete.
2. Delete Old Messages from Your Phone iOS 12/13
Go to Settings > Messages.
Scroll to Message History.
Select the time period you wish to have the messages deleted, either messages that are older then 30 days, a few months or a year.
Confirm the option to delete these iPhone messages as well as their attachments.
3. Delete Multiple Message Threads
Navigate to the Message app.
Click on "Edit".
Select all the message threads you wish to delete.
Click on delete to have them deleted from your phone.
These are the three most common ways of deleting messages from your iPhone. All this might be a bit of hard work for some of us, especially if you use text messages as your primary means of communication. However, a few questions often arise on the effectiveness of deleting the messages from iPhone in this way.
Some people find a way of retrieving some messages or message threads that were deleted through just typing part of the message or the name of the person the messages were sent to on the search button on the home screen. Even after having your iPhone 7 formatted or how old the message is, your phone's cache will still bring these messages up, and you can be able to tell what the conversations were about.
This can be very alarming, especially if you had some very sensitive information there. You are potentially exposed to blackmailing, as well as defamation, not to mention legal implications that may come with some messages. So, is there a way you delete the iPhone messages without fear of them resurfacing to torment you?
Part 2. Deleting iPhone Messages without Fear of Them Being Recovered [iOS 15]
Well, the good news is that there is. With third party software, such as iMyFone Umate Pro or iMyFone Umate Pro for Mac, you can completely erase such data with no worries at all. This program guarantees to clean up your phone and leave it squeaky clean.
Step 1. Run the program on your PC or Mac, then connect your iPhone 11/12 with USB Cable.
Step 2. Choose the erasing mode according to your need. For permanently erasing, you should choose form "Erase All Data", "Erase Deleted Files" and "Erase Private Data".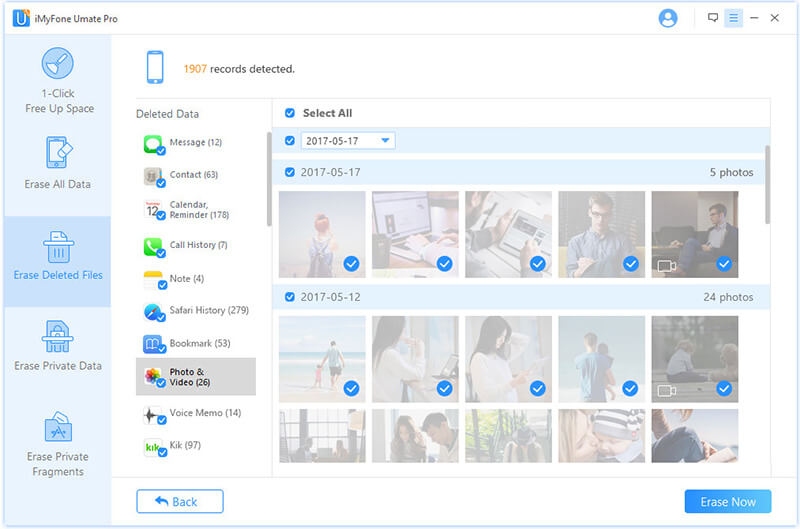 Step 3. Begin the process of permanently erasing iPhone messages.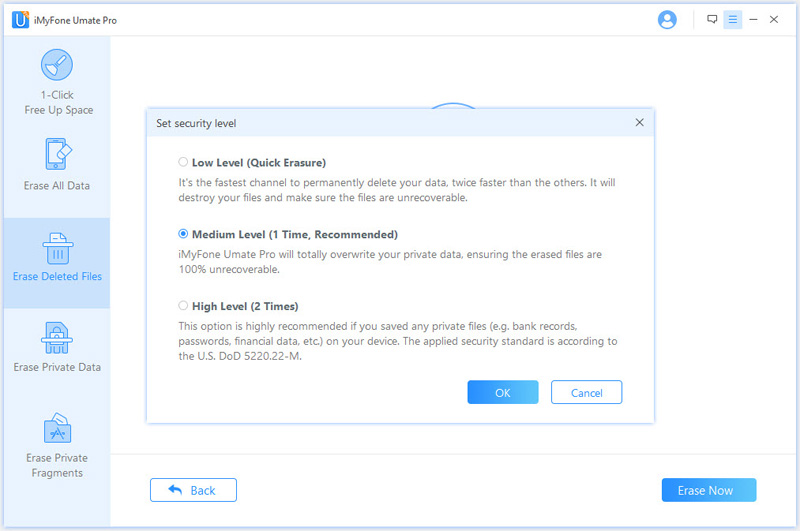 With this software, you'll have three options in deleting text messages iPhone 11/12:
Clean up all iPhone files - These files include photos, videos, apps etc. You can use this option if space is of prime importance to you.
Find and Erase previously deleted data as well as existing data - This is very handy if you are concerned about those messages you deleted very long ago, but that can still be found using some recovery tools. The software has a tool that scans for these as well as similarly existing data and effectively removes them from your phone's cache, making it impossible to trace them.
Permanently delete files with no chance to recovery - This method completely removes not just messages, but also other data permanently from your phone's memory and cache.
This software is thus a much effective way of not just deleting your unwanted messages, but also cleaning up your phone and protecting your privacy.