It may sound awkward that some people cannot find their outgoing call records on iPhone. The reason is that iPhone is not made to retain call logs for long. It could disappear within few days. Do you face a similar problem and want it resolved? The information in this piece can do much to help with this and much more. Read on.
Different Ways to Check/Find iPhone Call History
1. How to Check Outgoing Calls on iPhone using Umate Pro
If you have never heard about iMyFone Umate Pro or iMyFone Umate Pro for Mac and used it, you have been missing a lot. It is multi-purpose software that can help you to check your call records on iPhone.
Umate Pro easily displays incoming and outgoing calls on your iPhone.
Besides, Umate Pro can show you all your previously deleted incoming and outgoing calls. This function of Umate Pro is fantastic because you can decide to keep, view, or delete those iPhone records permanently.
Steps of Using Umate Pro to Find iPhone Outgoing Calls
To use Umate Pro to delete check outgoing call history on iPhone, follow these steps:
Step 1: To begin with, download and install Umate Pro to your computer.
Step 2: Connect your iPhone to the computer system via an USB cable.
Step 3: Select "Erase Private Data" mode from the left tab.
Step 4: Scan your iPhone to view incoming and outgoing call records.
Step 5: If you want to delete any, click on the particular call log.
Step 6: Click "Erase Now" to delete any call record.
Step 7: Confirm your deletion.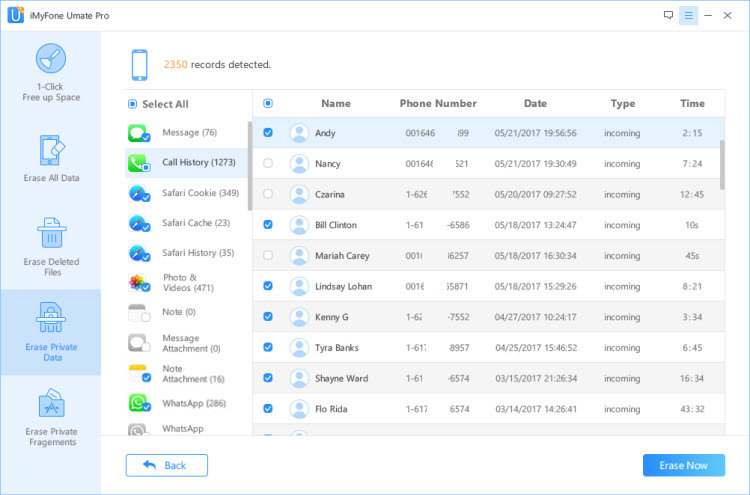 2. How to Check iPhone Call Records Using iTunes
To get the record of calls, you may need to download and use some recovery tools available. Some iPhone users have different tools they use to check call records on an iPhone. If you have any of such tools, then you can use it to check call records via iTunes. How can you do that?
Step 1: Select the check mode of your tool.
Step 2: Go to your iTunes backup or scan your iPhone.
Step 3: Your call log will show up. Preview them.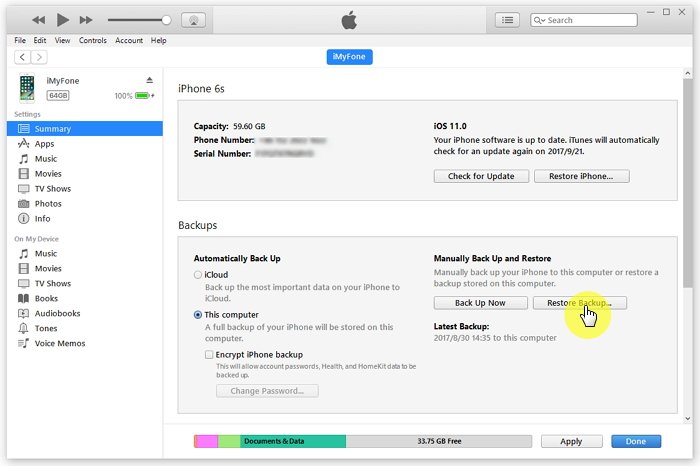 3. How to Check Your iPhone Call History Using Siri
Siri is another method you can use to check your iPhone call history. Even when you missed a call, this tool can help you see it on your iPhone. Follow the steps below to use Siri to check your iPhone call history.
Step 1: On your iPhone, press and hold the Home button down to activate Siri.
Step 2: Once activated, you could say something like 'check my call history.'
Step 3: Siri will show you the recent calls from your call history.
That is it. Once you have seen your call history, you may tap the name and Siri will call that person back.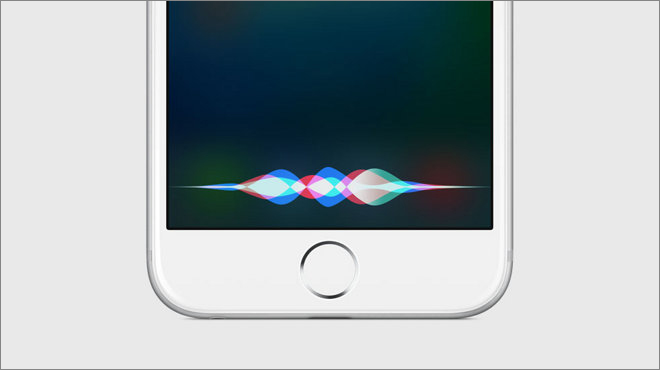 Note
Why Erasing Private Call Records from iPhone?
The main reason you should do this is to avoid privacy leak. Your private calls can be accessed by anyone you least expected. Therefore, Umate Pro can save you the embarrassment and others problems by permanently erasing them.