A lot of people are confused about what happens to their photos after they delete them from their phone. Do they still hang around in iCloud? If you're trying to remove sensitive images that you don't want others to see, do you have to make sure that they're removed from iCloud as well?
Let's take a look at this topic in closer detail:
If I Delete Photos from My iPhone, Are They Still in iCloud Photo Library?
The answers are different for different situations.When you have "Optimize iPhone Storage" set to "on" in Settings > Photos & Camera, then there will be a low resolution version of your photos automatically stored on your device, with the high resolution version on iCloud. If you delete your version on your device, there will still be the high resolution version on iCloud.
(Note: When your iPhone is connected to Wi-Fi again, it will automatically download the low-resolution-version photos to your iPhone again.)If "Download and Keep the Originals" is on, then your original photos are on your device. If you delete these, they might not be on iCloud anymore.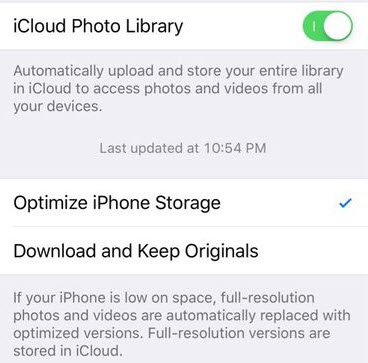 To be on the safe side, always check your library on iCloud and make sure that the photos are deleted.
Can I Delete Photos from iPhone, But Not the iCloud Photo Library
Yes, you can. Here are two ways to do this:
1. Sign out of Your iCloud Account before Deleting the Photos
You can simply sign out of iCloud before deleting the photos. Follow these steps:
Go to Settings, then tap on your name.
Scroll to the bottom, then tap where it says Sign Out.
If you have separate credentials for iCloud, then tap Sign Out of iCloud, then input your ID and password to sign out.
Now open the Photos app.
Tap the photo you want to remove and a trash can icon should appear. Tap this icon to delete the photo.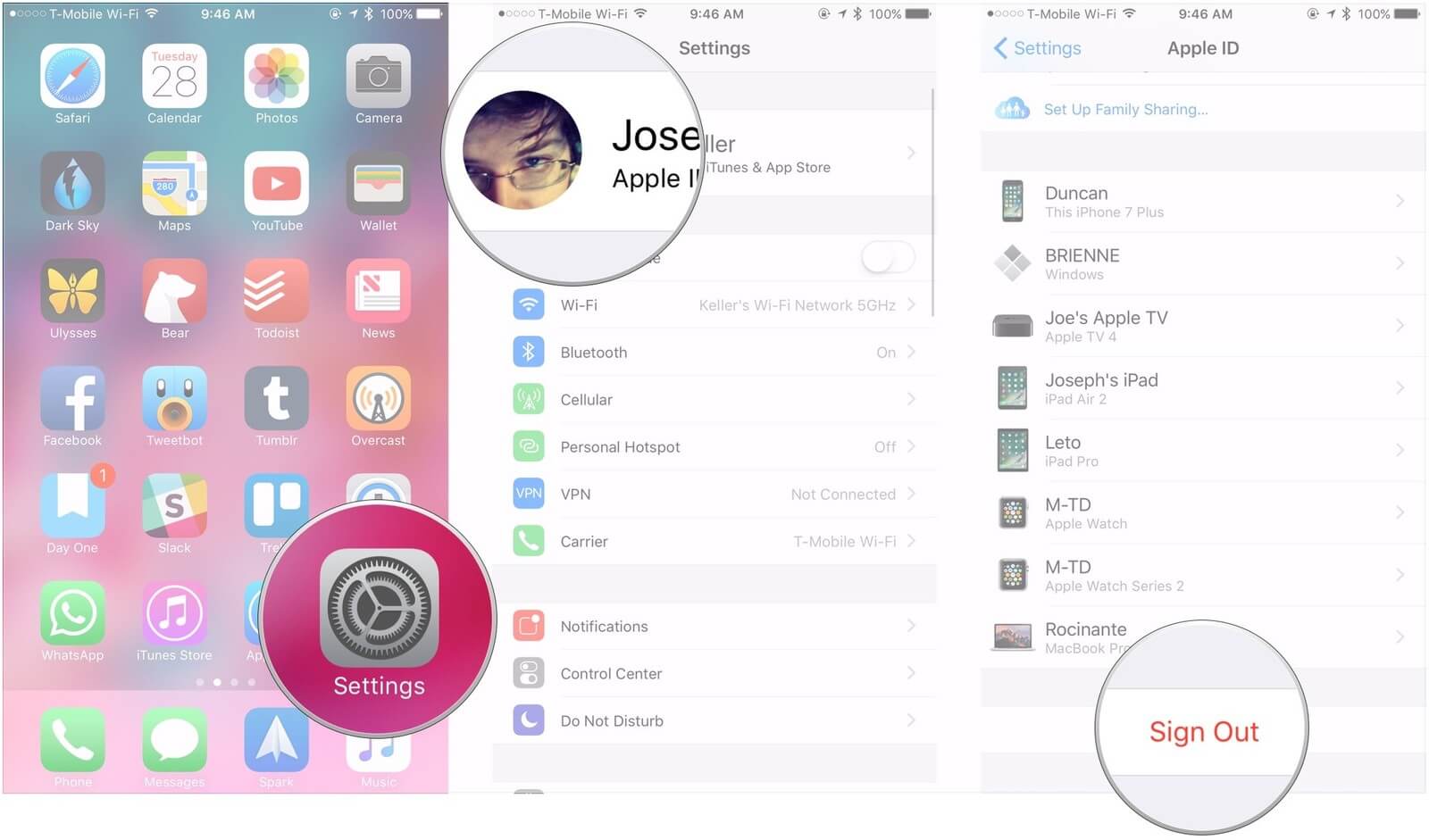 Note: If you sign back in, iCloud will automatically start sharing your photos with the device again, so your device may re-download the photos. If you don't want this, you may have to use another method.
2. Backup and Delete Photos from Your iPhone
If you want to delete photos from iPhone but won't to lose the photos, you can also consider iMyFone iPhone Data Eraser Win/Mac for help. It works as a iPhone file manager which allows you to control your photos on PC/Mac the way you want. It's key feature is to permanently delete data, if you want your photos deleted safely, just try it.
Key Features:
Backup & Delete: Export the selected photos to PC or external hard drive and delete them from iPhone to save space (photos synced from iTunes are inclusive).
Backup & Compress: Backup the photos and lossless compress the photos in iPhone, which saves you 75% photo space.
Permanently Delete: Completely delete photos from your camera roll and photo library, making them unrecoverable.
Erase Deleted Photos: You can erase photos that you thought you had deleted, but that are still hanging around in your storage.
Backing up and Deleting Photos from iPhone is 3 Steps Away:
Step 1: Download and install iMyFone iPhone Data Eraser to your computer, then plug your device into the USB port.
Step 2: Launch the software, then click where it says Photos from the home interface and it will scan your photo library.
Step 3: Choose Export & Delete. Select the photos and click on Backup & Delete to begin the process.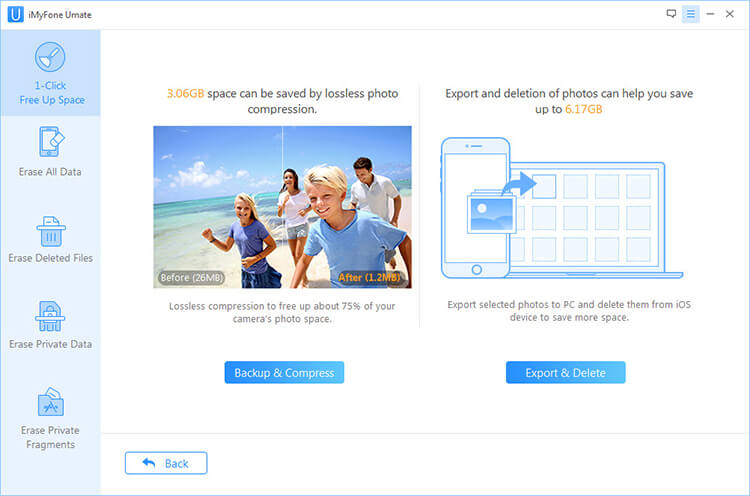 Note: If you want to permanently delete photos, you can head to "Erase Private Data" or "Erase Deleted Files" from the left sidebar.
As you can see, it is easy to manage your photos with iMyFone iPhone Data Eraser. If you're having troubling deleting your photos on your iPhone, iMyFone Eraser is a great tool for permanently and safely removing your pictures and other files. You may want to know that, iMyFone iPhone Eraser is highly recommended by lots of professional software review sites, like getintopc.com, MacWorld, APPKED, etc.