iOS 13 is the next version of iOS that was announced at WWDC 2018 in June. A preview of the new version of iOS was also shown at the event. According to Apple, iOS 13 is designed to make your iDevice experience more delightful, more responsive, and faster. The new version of iOS also brings some exciting features and improvements. iOS 13 will be released later this year as a free update. The question on everyone's mind is that which iDevice will be able to run it and what exactly are iOS 13 system requirements. Read on to find out.
The New Features of iOS 13
You will see noticeable improvements and features after installing iOS 13 when it is released. Following are some of the prominent features introduced in iOS 13:
Speed: Apple promised that iPhone users will surely see improvements in terms of speed across the board.
Notifications: Notifications can be grouped together.
Parental Controls: Parents will be able to set app usage limits as well as track the time their kids spend on their iDevice.
More Animated Emoji: New Animoji such as T-rex, tiger, koala, and ghost will be added.
Improved privacy and security, photo sharing, Siri shortcuts, and Google Maps on Apple Car Play are some other prominent new features.
What Are iOS 13 System Requirements?
According to Apple, all iDevices that are compatible with and can run iOS 11 will support iOS 13. So, if your iDevice can currently run iOS 11, then you should be able to use the new version when it is released. This makes sense because most of the improvements in iOS 13 are optimization and performance related, although there are some exciting new features as well.
Following is a list of iDevices that will be able to run iOS 13:
iPod Touch (6th generation)
iPhone 5s, iPhone 6/6s/6 Plus, iPhone 7, iPhone SE, iPhone 7 Plus, iPhone X, iPhone 8/8 Plus
iPad mini 2/3/4
iPad 2017/2018
iPad Pro (12.9, 2017), iPad Pro (10.5)
What Should I Do to Prepare for iOS 13?
Here are some suggestions:
1.

Free Up Space Via iMyFone Umate Pro

The new features, patches, and updates in iOS 15 will surely require sufficient storage on your iDevice in order to be installed properly. If you want to quickly free up space in the most efficient way possible, then it is recommended that you use iMyFone Umate Pro for Win or for Mac. Umate Pro is an excellent iDevice data erasing software that will allow you to clean up junk files and temporary files from your iDevice and free up a lot of space. Apart from this, you can also uninstall unnecessary apps, erase private data, data produced by third-party apps, and more via Umate Pro.

Key Features:
Free up space quickly by cleaning up junk/temporary files from your iDevice via 1-Click Free Up Space mode.
Permanently erase all data from your iDevice with one click via Erase All Data mode.
Permanently erase private data such as music, photos, videos, notes, messages, call logs, contacts, etc. via Erase Private Data mode.
Scan deleted files on your iDevice and permanently erase them to make them unrecoverable.
Uninstall apps in bulk.
Steps to Free Up iDevice Space Via Umate Pro:
Step 1: Use a compatible lightning cable to connect your iDevice to your computer.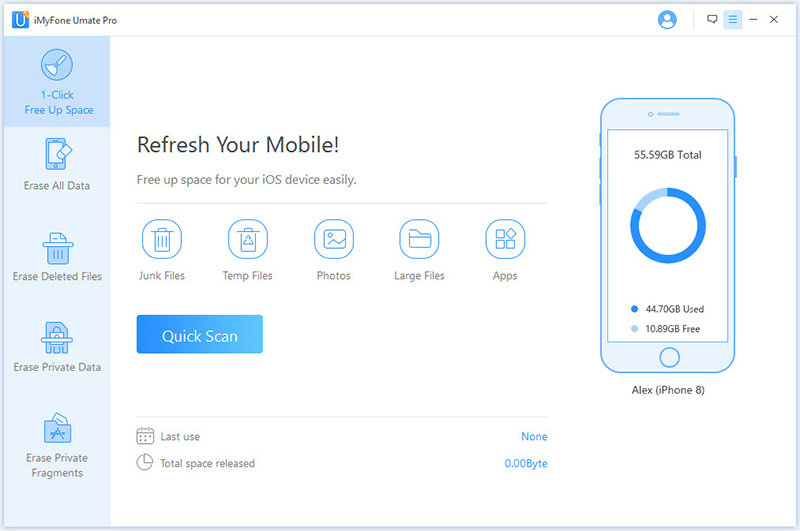 Step 2: Launch Umate Pro and select 1-Click Free Up Space mode from its home screen.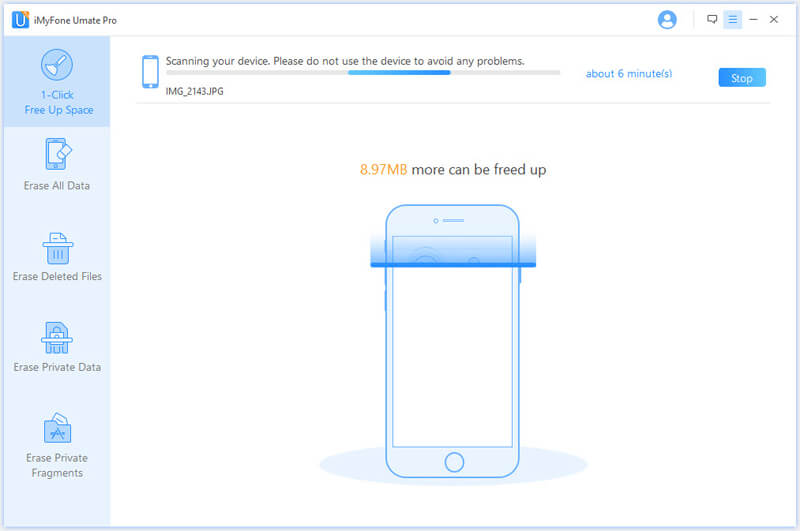 Step 3: Click on the Quick Scan button on the next screen.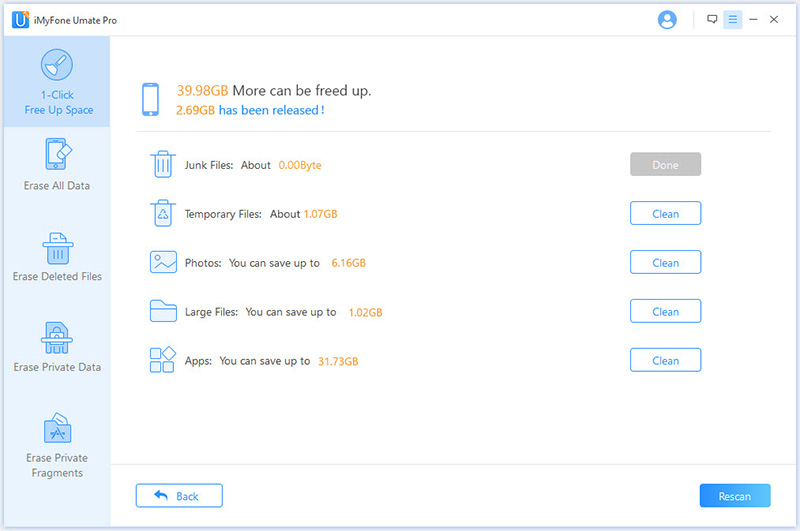 Step 4: Now from the list of data types use the Clean button in front of Junk Files and Temporary Files to quickly clean them and free up storage on your iDevice. Furthermore, you can also erase large files, photos, and uninstall apps from this screen.
2.

Back Up iPhone Data Via iTunes

It is highly recommended that you back up your iPhone data to your computer via iTunes so that if something goes wrong during the installation of iOS 13, you will have a backup available for restoring.

Follow these instructions:

Step 1: Connect your iPhone to your computer via USB cable.
Step 2: Launch iTunes and select your iPhone when it appears in iTunes.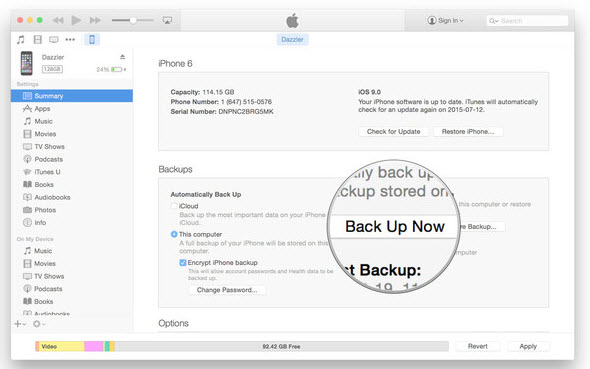 Step 3: Now find and select the Back Up Now option. You can also make an encrypted backup via the Encrypt [device] backup option. Once the backup process is finished, it will be shown on the Summary screen.
Conclusion
iOS 13 looks promising but it is important that you know whether your iDevice can run it or not. The iOS 13 system requirements section of this article will help you determine that. If your iDevice is compatible, then the next step is to prepare it for iOS 13 by freeing up space and backing up all its data.