Why would anyone need an iPad data eraser? Can't you just delete things off your iPad by going through the individual files and deleting them? Well, not really. Many times, you only have access to the very surface level on iOS, and there may be many junk files lurking beneath the surface. Also, even if you successfully "delete" a file so that it is out of your sight, it's actually still in storage until it is overwritten, which means that it could potentially be recovered. This can be a problem if you're concerned with your privacy.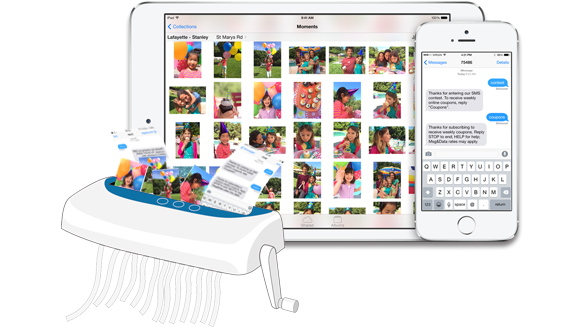 This is why we might a need third-party iPad data eraser: they can access data that you normally can't see, they can delete files that you normally couldn't reach, and they can remove this data permanently so that your privacy is preserved.
Top 3 iPad Data Erasers for iPad iOS 13 in 2018
Not all iPad data erasers are created equal, and in fact many of them will only give you a few of the necessary features. This is why it's important to choose carefully when you're looking around for this kind of software. You want something that is ideally not only easy to use, but that can also permanently delete your files so that not a single trace is left. Let's take a look at the best 3 offerings on the market right now.
1

iMyFone Umate Pro iPad Data Eraser
This is the absolute best iPad data eraser on the market right now, and it actually works with any device that uses iOS, fully compatible with iOS 12, so if you have other products that run software from this operating system family, you can use iMyFone Umate Pro or iMyFone Umate Pro for Mac with them.
Key Features:
Permanently reset your iPad to factory default settings, which secure your sensitive data before selling your device
Manually deleted files are not actually deleted and can be recoverable. Those files can be found out and completely destroyed.
You can preview and select private files to erase, like messages, call logs, photos, videos, notes, WhatsApp, Kik and 10+ more.
Private fragments left by 3rd-party apps will make you at risk of privacy leakage. Let Umate Pro to protect you from any privacy issues.
Boost up your iPad by clearing junk files and temporary files, for free.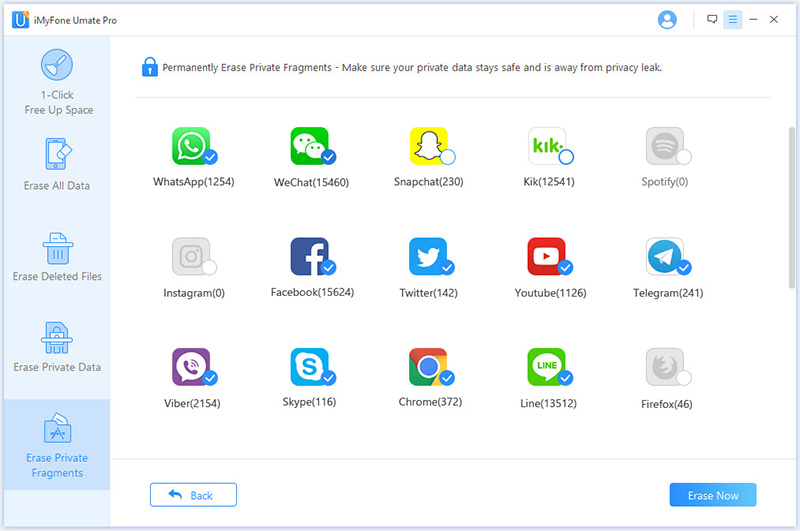 Granted, as with anything, there are both pros and cons:
Pros
All selected data is permanently erased with Zero chance of recovery.
It only takes a few steps to use each feature. For example, it only takes three steps to erase all data.
Photo cache can be cleaned deeply.
It can permanently delete private traces left by 15+ 3rd-party apps, like Snapchat, Facebook, Twitter, etc.
Even the previously deleted files can be found out and permanently erased.
iMyFone iPad Data Eraser is recommended by many professional media, such as getintopc.com, MacWorld, APPKED, and 50+ more.

Cons
The pro version costs money (though you can try it for free).
How to Completely Erase Private Data from iPad without Recovery
Step 1. Of course open the software on your computer. Connect your iPad to it with USB cable.
Step 2. Tap on "Erase Private Data" tab and hit "Scan" button. Then you can preview and select your unwanted data and hit "Erase Now" button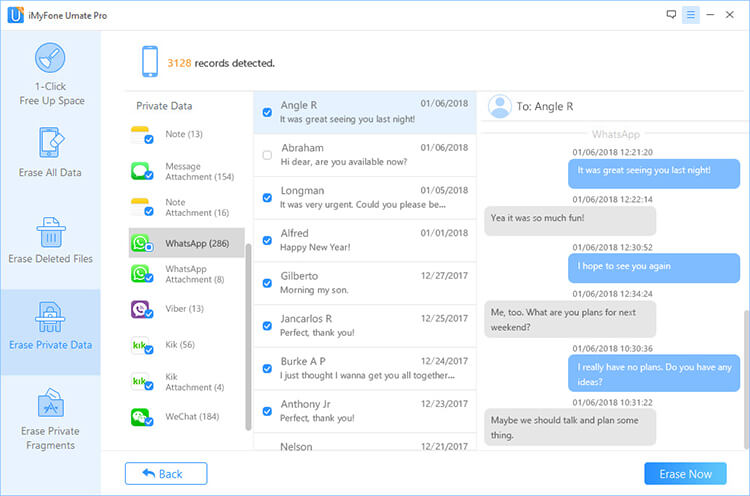 Step 3. Type "delete" into the box to confirm and hit "Erase Now" button to begin.
2

SafeWiper
The SafeWiper is another great iPad data erase which has a few different functions. Just like the iMyFone Umate Pro, it offers an easy way to get rid of all of the data on your iPad before you sell it or give it away. Here are some of its pros and cons to consider: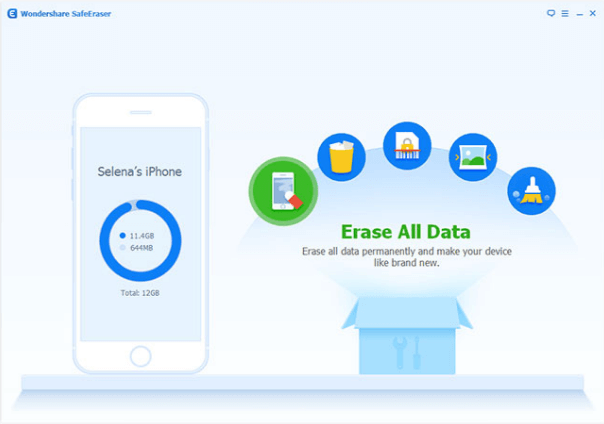 Pros
It offers permanent data erasure of your files.
You can delete both regular files and hidden private files, as with the iMyFone Umate Pro.
It has the individual option of iOS optimizer to free up space so as to enhance the performance of your device.
Cons
The interface is not as straightforward and simple as the iMyFone Umate Pro, and it may take a few more clicks to get to where you need.
It's more expensive than the iMyFone Umate Pro.
It does not support to permanently erase third party app data.
3

PhoneClean
PhoneClean is not as good as iMyFone Umate Pro or SafeWiper as an iPad data eraser, but it still has its own great features. It aims to provide you a cleaner, faster and better iPad in almost every day. Apart from hands-free cleaning, deep privacy protection will be promised by it. It will satisfy your needs of a better iPad.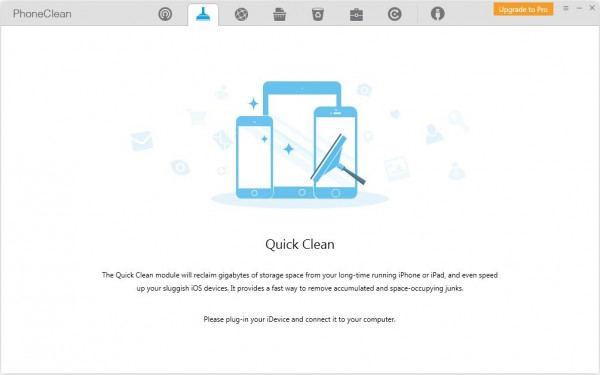 Pros
It provides the option to clean filtered photo cache.
Deleted data can be permanently and completely removed, 100% unrecoverable.
It can help you to clear the media junks caused by failed iTunes sync.
Cons
You need to wait for about 20 seconds before you start to use it.
It will back up your data automatically without your permission.
It does not support to permanently erase third party app data.
Its cleaning or erasing speed is much slower than the top 2 erasers.
Conclusion
If you're looking to permanently delete files from your iPad iPad iOS 13, you should no doubt get an iPad data eraser. Just putting your iPad through a factory reset isn't enough. While any of these applications mentioned here could do the job, your best bet is probably iMyFone Umate Pro for its low cost, powerful features of erasure and ease of use.