Recently, a lot of iPhone users have faced apple iPhone internal storage empty issue, such as "Why is my iPhone DCIM folder empty" or "Why is my iPhone DCIM folder not showing on computer". Before resolving it, you need to know what is DCIM folder on iPhone.
What Is DCIM Folder on iPhone
iPhone just like most other smartphones, stores captured camera photos in a folder named DCIM. DCIM is an abbreviation of Digital Camera Images. So, anytime you wish to access your iPhone photos on your computer, you will need to look for this folder. DCIM has several subfolders that contain pictures.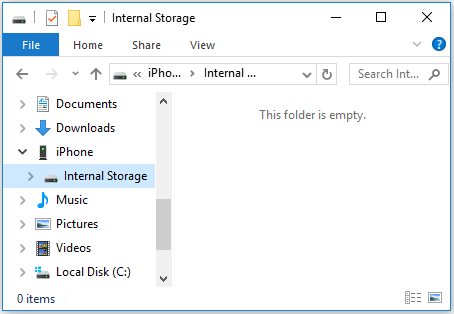 How to Access iPhone DCIM Folder with Umate Pro
One of the best and the easiest ways to access iPhone DCIM folder is to use a third-party tool iMyFone Umate Pro iPhone Data Eraser. Primarily, this software has been designed to help iPhone users erase their private data permanently, however it can also be used to access and export iPhone photos to your computer. So, if you are having trouble accessing the DCIM folder because it is showing empty or not showing at all on your computer, then it is recommended that you give Umate Pro a try.
Key Features:
Conveniently export selective or all iPhone photos to your laptop or computer.
Preview photos when selecting them in the software.
Free up significant amount of space by compressing your iPhone photos.
Scan and delete photos on your iPhone and make them completely unrecoverable.
Permanently erase your already deleted photos and other media.
It's recommended by lots of noted media arround the world: MacWorld, iPhoneinCanada, APPKED, etc.

Steps to Access iPhone DCIM Photos on Computer
Step 1: Run iMyFone Umate Pro iPhone Data Eraser on your laptop or computer and then connect your iPhone with a USB cable.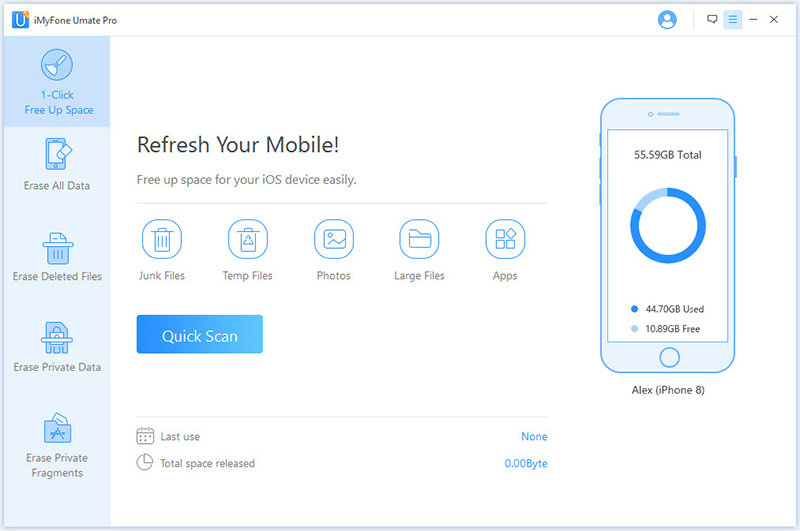 Step 2: Choose 1-Click Free Up Space option and then click on Photos option given below in order to manage your iPhone photos.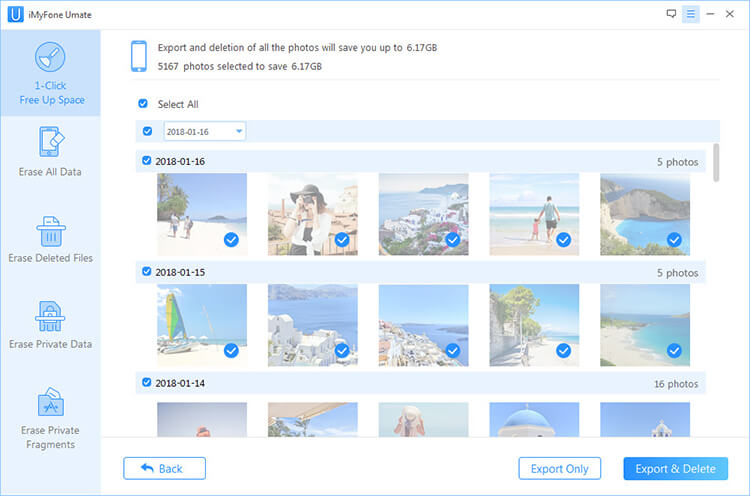 Step 3: In the next window, click on Export Only option. iMyFone Umate Pro will export your iPhone photos to your computer. Then, click on Open Export Folder to access iPhone photos on your computer.
How to Fix iPhone DCIM Folder Empty Problem
If you can access your iPhone DCIM folder on your PC but it is shown as empty, then don't worry; you can fix this issue quickly by following simple steps. Usually, this problem is associated with iPhone lock.
Step 1: First, make sure to install iTunes on your computer as it is needed for the computer to detect the connected iDevice and solve any compatibility issues.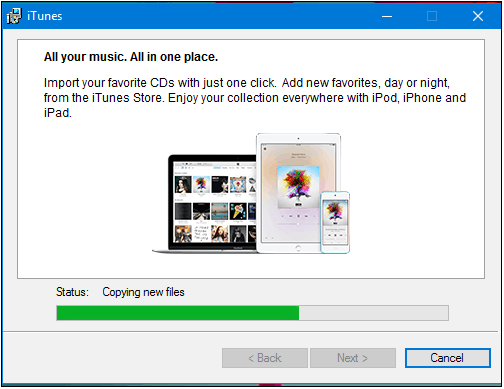 Step 2: Next (this step is very important), make sure that your iPhone is unlocked when you are connecting it to your computer because if it's not, then you will probably face the "iPhone DCIM folder empty" problem. Therefore, it is recommended to unlock your iPhone and then plug the USB cable to connect it to your PC.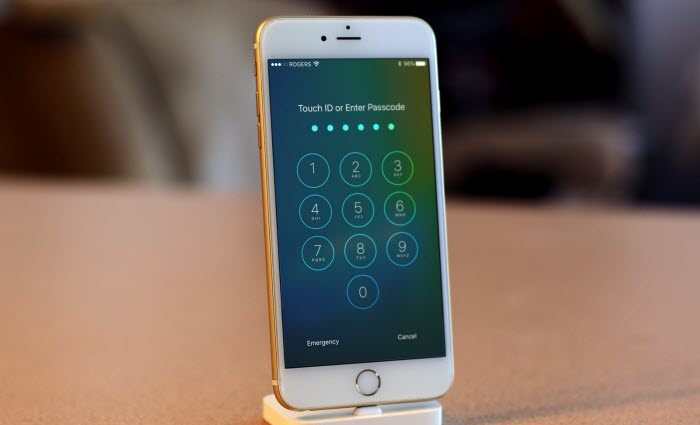 Step 3: You will also be asked to trust the connected iPhone if you are connecting it to your computer for the first time. Make sure to accept this request.
After these steps, you will be able to access your iPhone DCIM folder on your computer.
How to Fix iPhone DCIM Folder not Showing Problem
Apart from the above mentioned problem of showing iPhone DCIM folder as empty, iOS users might also face an issue where the DCIM folder will not be shown on the computer at all. While this issue seems frightful, normally you can fix it by performing simple steps such as reinstalling iTunes, changing USB cable, etc.
Step 1: Connect your iPhone to your computer via USB.
Step 2: Open Device Manager on your computer and find Universal Serial Bus controllers option. Once you are there, find Apple Mobile USB Driver and delete it.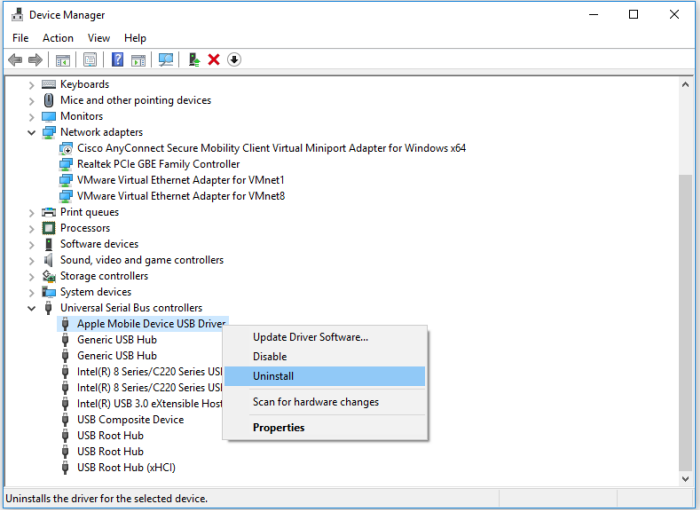 Step 3: Next step is to uninstall iTunes from Control Panel. For complete uninstallation, you will need to uninstall these programs: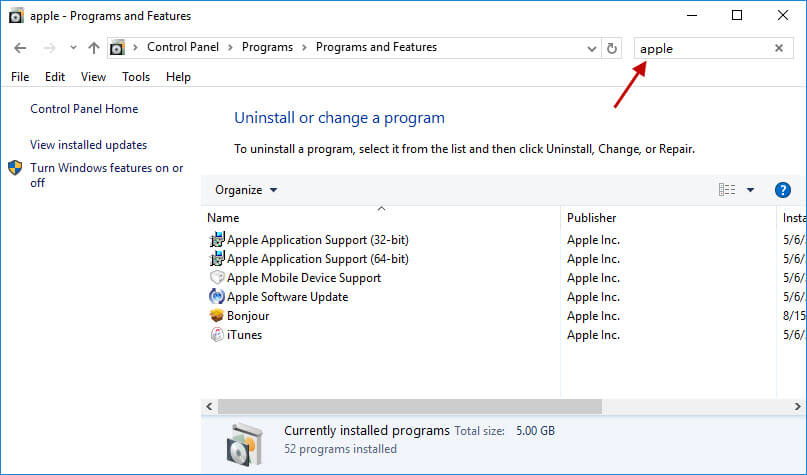 iTunes
Bonjour
Apple Application Support
Apple Mobile Device Support
Apple Software Update
Also make sure to delete any shortcut folders located in Local Disk (C:).
Step 4: Now unplug your iPhone and reinstall iTunes. Download and install the latest version from official website if it's possible.
Once you have reinstalled iTunes, connect your iPhone again to your PC. The DCIM folder should shop up after these steps.