You can also read this guide in Français.
A number of people want to get rid of, or delete, old contacts from iPhone. Sometimes, friends or families may switch carriers or discard previous contact numbers, which means that there would be no use of them further on. It could be anything from someone wanting to delete old contacts to others who may simply want to clear up space. In all these cases, deleting multiple/all contacts on iPhone is the best option.
Now this is a tedious process and takes a lot of time. Hence, the easy way to do this is deleting multiple/ all iPhone contacts together.
How to Delete All iPhone Contacts Quickly?
If you want to go for another way and delete iPhone contacts entirely, then you may have to choose a different option. Experts recommend that those who want to remove all their contacts together can either do so through a cleaning program or via iCloud.
Through iCloud which a person can clear their iPhone contact list easily. All you have to do is:
Go on Settings and press on the iCloud option.
When the contact list shows up, just switch Off next to contacts.
You will be presented with another option of 'Delete from my iPhone'. Select that and delete all iPhone contacts.
In the case of iPhone delete multiple contacts, you can also try iCloud, but the process may be slightly more complicated. Users will have to sync their contact list and then delete whichever contact they want to via the website.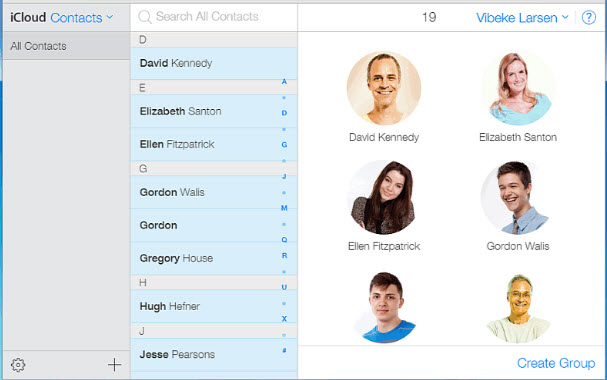 Easy way Delete Multiple/All iPhone Contacts and Make Them 100% Unrecoverable - iOS 13/12/11 Supported
iPhone users can also try iMyFone Umate Pro or iMyFone Umate Pro for Mac for removing all unwanted contacts from their phone or permanently deleting all private iPhone records. This is one of the most user - friendly programs available and is very easy to navigate.
All you have to do is: Download the program and run it > Choose the erasing mode > Preview and Selective the contacs to erase > Click on "Erase" button.
For Deleteing All iPhone Contatcs: Please choose the "Erase All Data" Mode.
For Permanently Erase Private Contacts: Please choose the "Erase Deleted Files" Mode.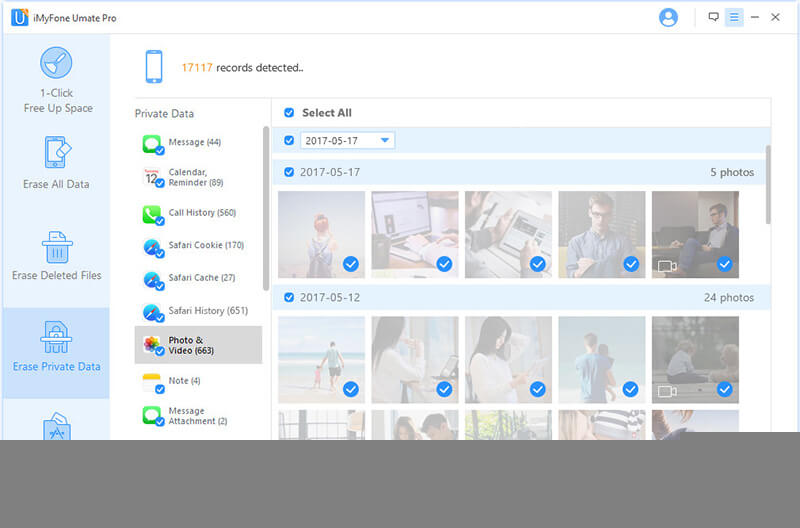 When it comes to deleting multiple or all contacts on iPhone permanently, the iMyFone Umate Pro should be the optimum choice. Here are the advantages:
• Preview and select exactly the iPhone contacts to delete.
• Find out and erase also all previously deleted contacts to avoid privacy leak.
• 100 unrecoverable, your contacts will be removed without a chance of any kind of recovery.
• Easily and quickly, only several clicks and all will be done.
Note
If there is any confusion, let's clear that up first. People who want to know how to delete a contact on iPhone must keep in mind that it is not the same as deleting multiple or all contacts. Removing one or two contacts is quite simple. A user can just press on any of the contacts they wish to delete and erase them by tapping on the trash icon or red circle. They can be recovered later on, by data recovery software, but the contats erased by Umate Pro is completely erased, no tool can recovery them.
---
As mentioned before, this cleaning program can be downloaded and run by anyone. iMyFone Umate Pro will do all the work on its own and you can just sit back without a worry. It has the option of four erase modes which allow the user to choose their own preferred setting of cleanup. Whether you want to free storage space or delete files permanently, you can select the mode accordingly before initiating the process of erasing.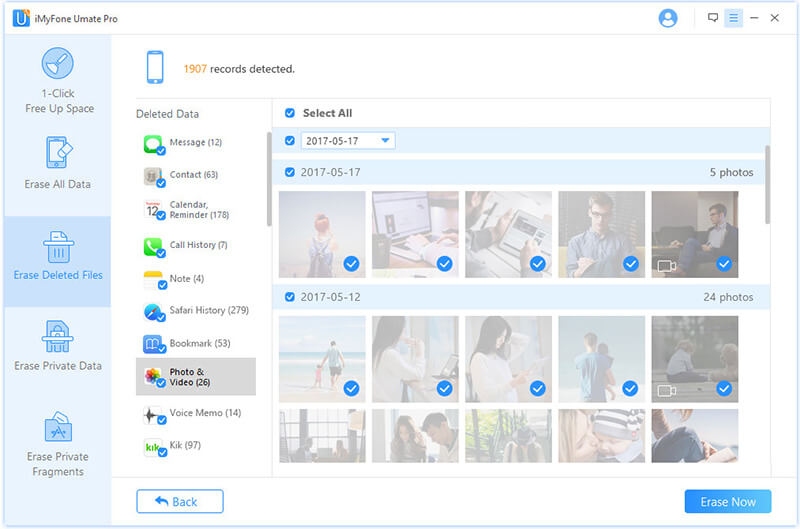 Mode 1

Quick Cleanup

This allows users to recover all the data that they may want to later on. The one click cleanup is for removing junk and temporary files, compressing videos or pictures and managing all the apps so that the storage space and ache memory has room for optimum function.
Mode 2

Erase Deleted Files

Some of the files or contacts that you might have deleted from the iPhone could still show up. If you really want to delete contacts iPhone 5 permanently, then select this mode to preview all the deleted files in your device. By enabling a scan, users can choose those deleted files and erase them with no possibility of recovery.
Mode 3

Erase Private Data

The option makes it easier for people to choose the contacts, messages and pictures they want removed. Users can select the data that is to be deleted and then begin erasing it. It will be deleted permanently and no one can access it through any other program. It also supports third party apps, like WhatsApp, SnapChat, Viber, and WeChat data.
Mode 4

Erase All Content

Those who want to erase and remove everything from their iPhones can select this mode. Once a confirmation has been sent in, the program will delete all the data and files including contacts and messages. Unlike the iPhone's factory reset or built in options, the Umate Pro ensures that the data is erased from everywhere and cannot be traced by any recovery software.