Are you curious about how to remove iCloud from your iPad/iPhone? Do you need to give away or sell your iPad, and you don't want someone else to have access to your iCloud account? Removing your iCloud account doesn't take much time if you do it the right way, and it's definitely something that you should consider doing before you get rid of your iPhone, iPad or iPod.
When (and Why) You Should Remove iCloud from iPhone
If you are no longer going to be the owner of your iPhone, you should remove iCloud account. This is for security reasons. If you don't remove iCloud account from your iPhone, your identity could be stolen and people could possibly have access to your purchases. It's better to be on the safe side and remove the account.
Also, if you're having problems getting iCloud to work, it can be helpful to remove your account from your iPhone and then add it again. In this case, deleting the account is just temporary.
1. How to Permanently Remove iCloud from iPhone/iPad
If you will be handing over your phone to someone else – and particularly if you will be selling it – it is imperative that you permanently erase every data on the phone. iMyFone LockWiper is designed to help you achieve that aim. Its powerful algorithm, originally designed to break through any iDevice security in the case of inadvertent lockout, is able to completely and permanently wipe off any trace of personal data left on the device. It makes your data completely unrecoverable by any other person or software.ID.
What Can LockWiper Do?
Remove or bypass Apple ID or iCloud account on any iDevice without any need for the device password, iOS 16 Supported.
Permanently erase every trace of personal data on your iDevice to prevent it from being accessed by unscrupulous elements in the future.
Regain complete access to your device by switching to a different Apple ID account or creating a new one.
Enjoy unhindered access to every Apple ID, iTunes and iCloud features and services.
Learn how to remove iCloud without password with LockWiper here:
Step 1. Download, install and launch LockWiper on your computer. And choose "Unlock apple ID" mode on the software.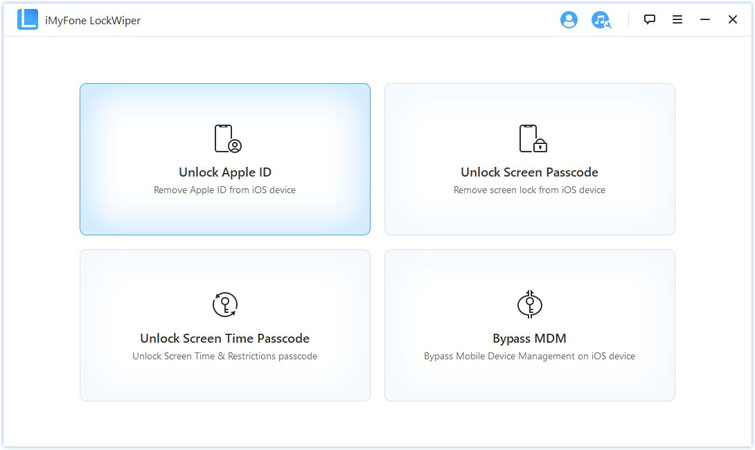 Step 2. Via a USB cord, connect your iDevice to PC or Mac and trust computer when prompted.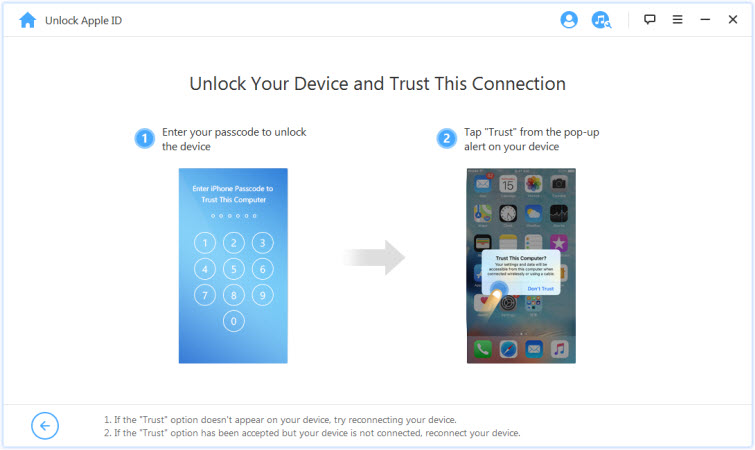 Step 3. Click "Start" to unlock.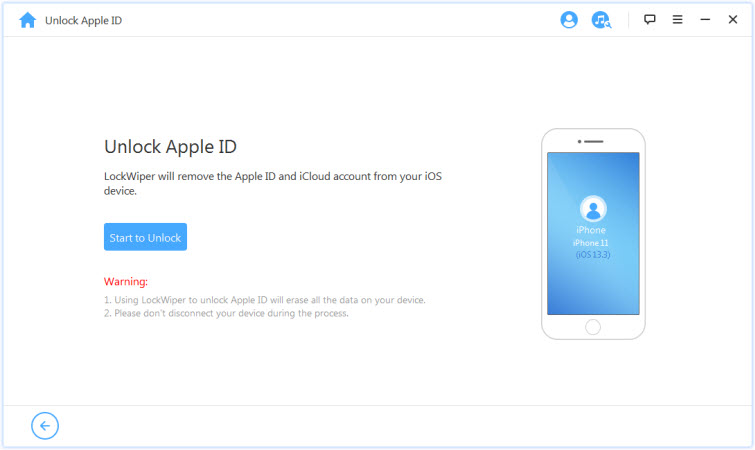 Step 4. Go to Settings > General > Reset All Settings on your device when the "Find My iPhone" is on.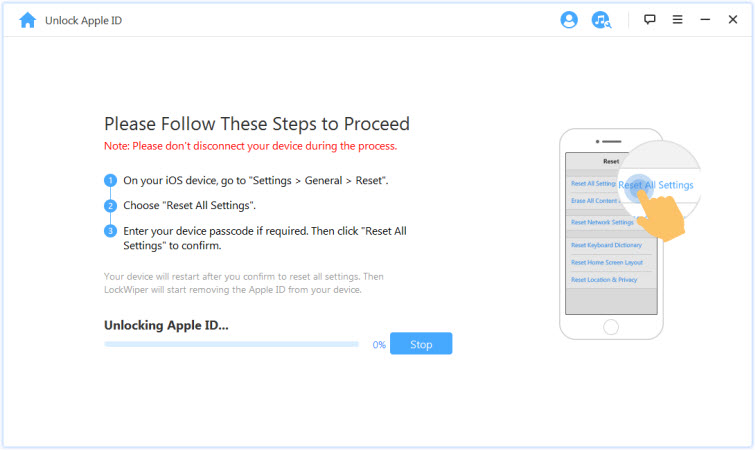 Step 5. Wait for the process to run; upon completion, your existing personal data on the device will have been completely and permanently erased.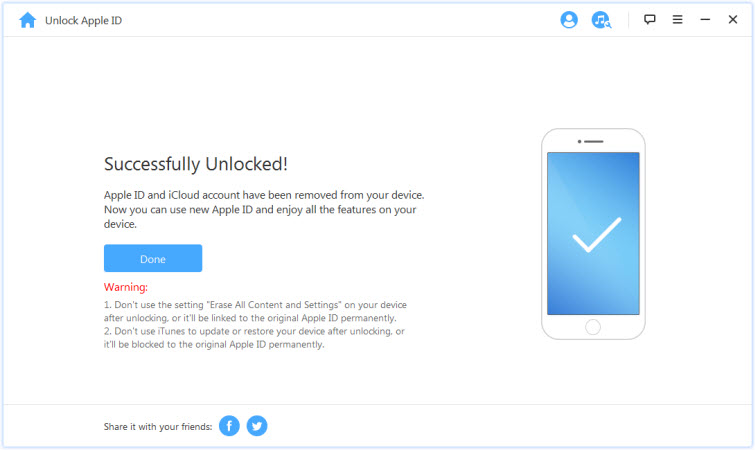 2. How to Temporarily Remove iCloud Account from iPhone/iPad
Removing your iCloud account from your iPhone or iPad is actually pretty easy. But this is a temporary method. Here is what you do:
Step 1: Go on your iPhone and tap on the Settings app.
Step 2: Tap on iCloud in Settings.
Step 3: Go down to where it says "Delete Account" or "Sign Out" and tap on it. After that, confirm that you want to remove (or sign out of) the account by hitting "Sign out" or "Delete."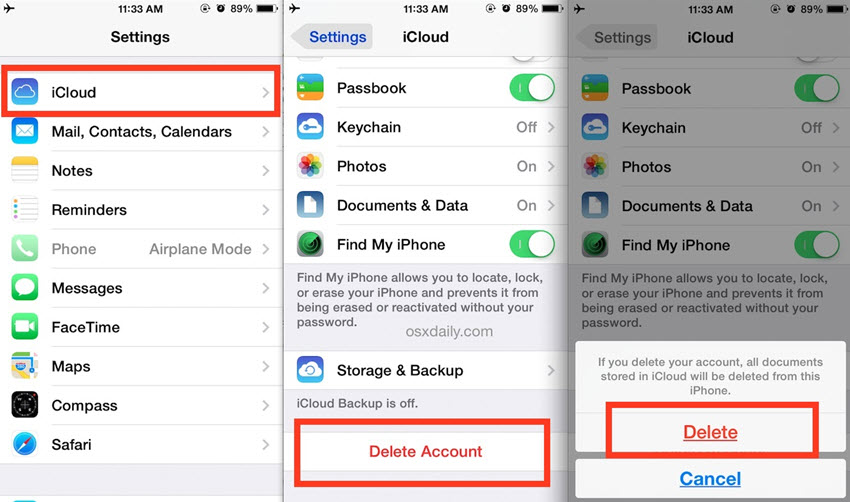 Now the account should be removed from your phone.
You May Like:
Effective Ways to Delete iCloud Account without Password >>
How to Remove iCloud Activation Lock >>
3. Useful Video on Erasing iCloud from Your iOS Device
Here is a video that explains how to remove iCloud from your iPhone/iPad. It goes over the steps in detail, so if you are still not clear on what to do, follow along with this video:
How To Remove Delete iCloud Account from iPhone/iPad[Any iOS Version]