If you have been using an iPhone 5 for a long time, you might already be suffering from the dilemma of your iPhone not functioning as smooth as it used to be when you purchased it. There can be many reasons for this problem but one of the most common is related to storage. When the storage in your iPhone 5 is full it has a substantial effect on its functioning. So, what is the solution? A solution that is very commonly recommended is restoring iPhone 5 to factory settings.
By restoring to factory settings, all the settings of your iPhone 5 will be restored to how they used to be when you first purchased it and all the data will be wiped clean to improve the performance of your iPhone 5. Apart from laggy functionality, there are many other scenarios in which you can restore the phone to factory settings, like when you are selling your iPhone, if the phone is frozen for some reason, etc. So how to restore iPhone 5 to Factory Settings? Let us find out.
Steps of Restoring iPhone 5 to Factory Settings
If you want to factory reset your iPhone 5 directly from your iPhone, follow the below mentioned steps:
Step 1: Go to Settings > General > Reset.
Step 2: After tapping on Reset, tap on Erase All Content and Settings.
Step 3: If you have set a code in your iPhone 5, you will be required to type the code to proceed.
Step 4: Next, a small pop-up warning will appear to confirm the choice. Tap on Erase iPhone and that's all! Everything in your iPhone 5 will turn to how it was when you first purchased it.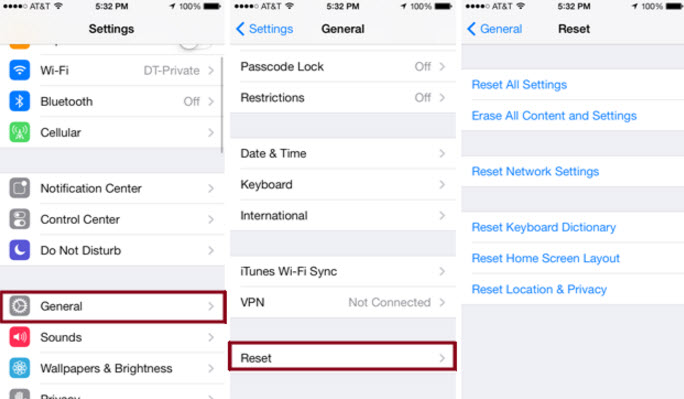 While the process is pretty smooth and simple, there are a number of drawbacks too.
Disadvantages of Factory Resetting iPhone 5 Directly from iPhone
If you don't backup the data available in your iPhone 5, you will lose everything after factory reset.
And if the data is lost, you will be required to spend a lot of time in downloading your favorite apps and games again.
Moreover, there have been innumerable cases where users were unable to again activate the iPhone after factory reset.
Also, many-a-times users face a number of errors when they try to factory reset their iPhone 5.
Many experts also suggest that factory resetting iPhone 5 on a regular basis can damage the RAM of the device to further deteriorate its performance.
Factory reset is also known to damage the battery life of iPhone 5.
So, is there a better solution to reset iPhone 5 to factory settings? Yes, iMyFone Umate Pro or iMyFone Umate Pro for Mac is a much more better solution. It's a popular software among iPhone users which provides them with enhanced capabilities to manage the storage and permanently erase data of iPhone/iPad/iPod Touch.
As compared to directly resetting your iPhone 5 to factory settings directly from the device, iMyFone Umate Pro offers a number of additional benefits.
The software provides with the freedom to partially or completely erase the data from your iPhone 5.
It allows you to first preview the available data before erasing to make sure that you do not lose any important files.
The data erased with the help of this software is not recoverable to avoid the privacy leak, while the data that is erased with the help of Factory Resetting can be recovered with the help of recovery tools.
Unlike factory resetting iPhone 5, there is no need to reactivate your iPhone 5 after erasing data.
No problem of errors or any kind of damage to RAM or battery life of the device.
Complete secure method of erasing data from your iPhone 5.
How to Restore iPhone 5 to Factory Settings with iMyFone Umate Pro?
Step 1: After downloading iMyFone Umate Pro and connecting your iPhone 5 to your computer, launch the software.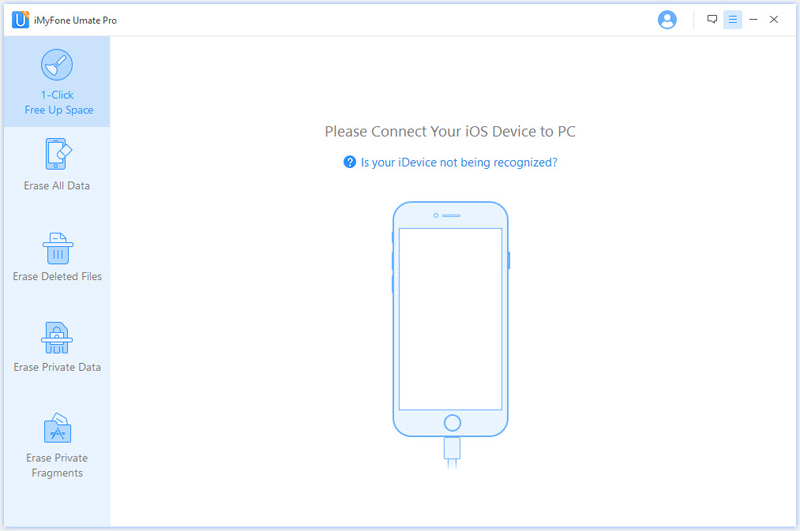 Step 2: If want to totally erase your iPhone 5, choose the Erase All Data tab, click on it and then select Erase.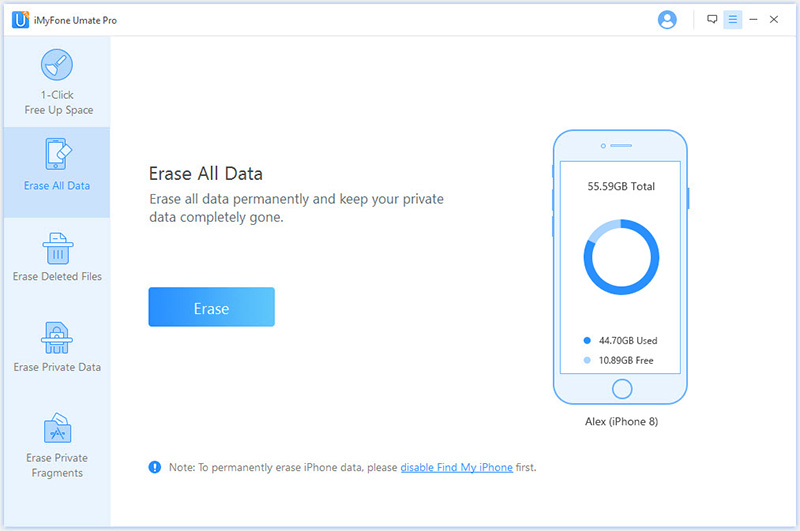 Step 3: To confirm your choice, you will be required to type "delete" in the available box.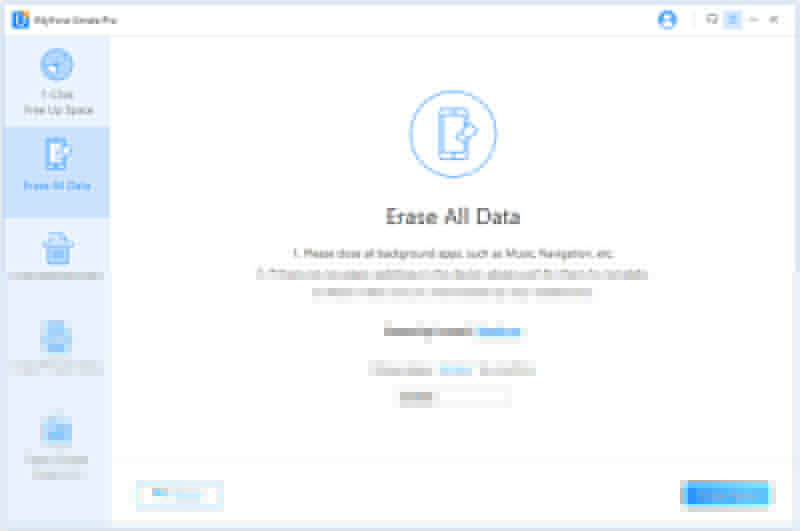 Step 4: After typing delete, click on "Erase Now" and the software will start deleting the files.
Apart from allowing you to erase all the data from your iPhone 5, iMyFone Umate Pro comes with a number of other features too, like 1-Click to Free Up Space, Erase Deleted Files, Erase Private Data, Compress Photos without losing the quality and a lot more.
As you can see there are many benefits of erasing iPhone 5 data with the help of iMyFone Umate Pro. So, why risk the safety of your device when you have a much safer and simpler alternative to factory resetting your iPhone 5? Use iMyFone Umate Pro and never ever struggle with any kind of storage issues in your iPhone 5.