You can also read this guide in Français.
Is your iPhone broken? Are you worried that many of your important files and data may get into the wrong hands? Do you wish you had a tool that you could use to erase your broken iPhone conveniently in one go? If yes to all, you have to come to the right place.
Here you will find a few useful methods that will allow you to erase data from your broken iPhone easily in no time.
---
Situation 1: Your Broken iPhone Can Still Be Connected to iTunes
1

Erasing Broken iPhone with iMyFone LockWiper
Are you one of the many that have been scouring the internet, looking for a 100% safe and easy way to erase broken iPhone? Say goodbye to your days of endless search, and say hi to your perfect solution: iMyFone LockWiper. In this present age and time where privacy is paramount, one wouldn't want to lose his phone and still lose his privacy. If you would like to keep your privacy intact and uncompromised, there is a fast way to erase iPhone with broken screen without fear of having your personal details in the wrong hands.
If your iPhone is locked by an Apple ID and you don't know the password, you can also use LockWiper to erase it easily.
iMyFone LockWiper is designed to:
Erase or unlock iPhone with broken screen without passcode
Factory reset iPhone.
Help you unlock iDevices protected with Face ID, Touch ID, 4-digit passcode, and 6-digit passcode with ease.
Enable you to unlock Apple ID on iOS devices that is activated without password.
Compatible with the latest iPad, iPhone and iOS 16.
Support disable, locked, broken iOS screen.
100% success rate Guaranteed.
Erase Broken iPhone with iMyFone LockWiper
Step 1: Launch iMyFone LockWiper and and hit "Start".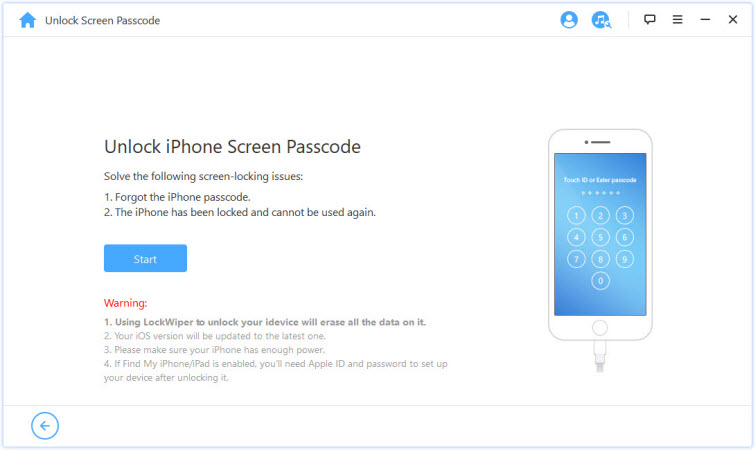 Step 2: Connect your broken iPhone to your computer. Now, you'll need to click Next.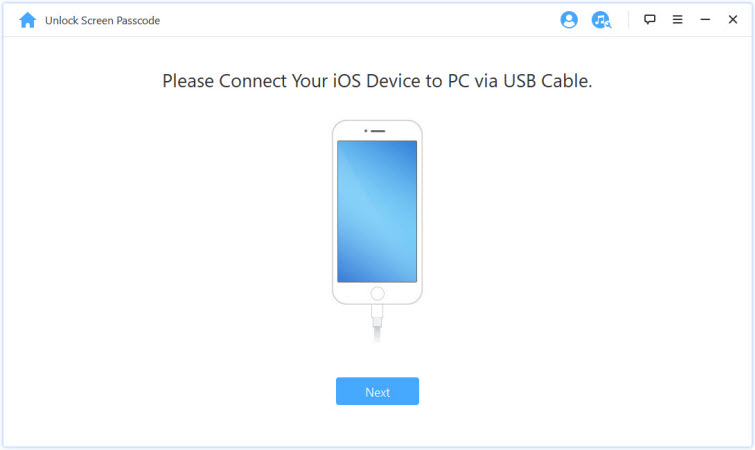 Step 3: Then you can download the firmware package.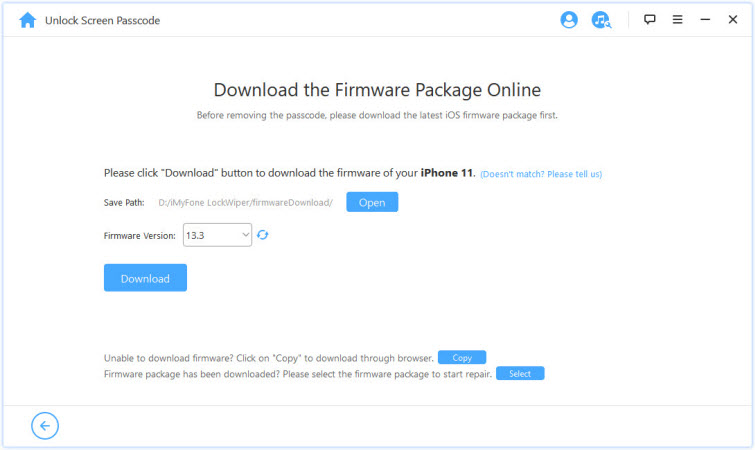 Step 4: After that, click "Start to Extract".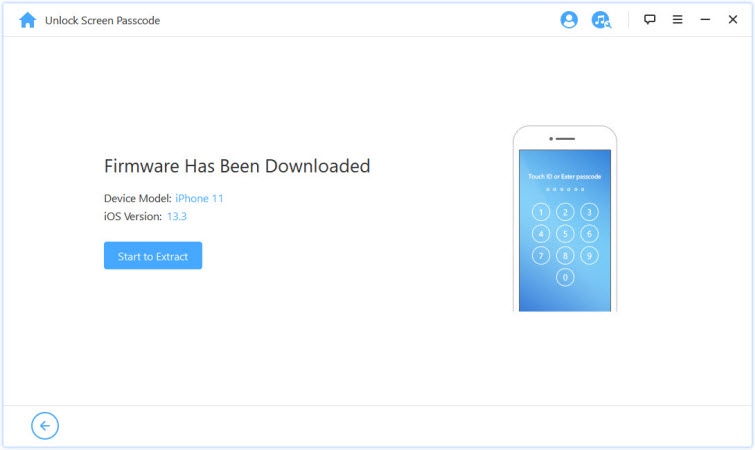 Step 5: Hit "Start Unlock" to start unlocking your device.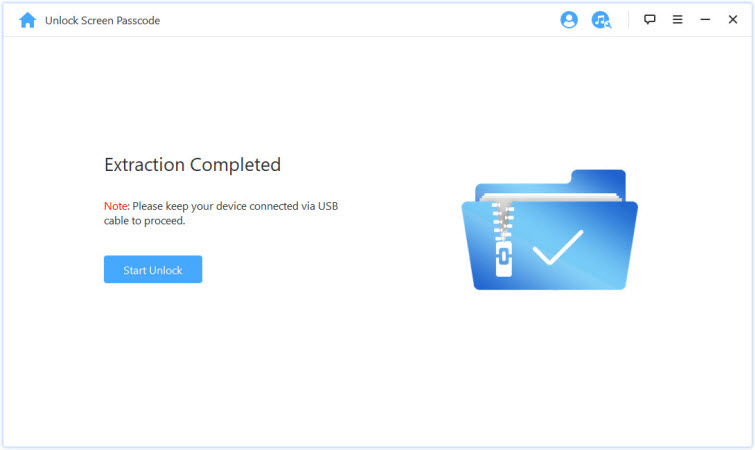 Step 6: Enter "000000" to double confirm unlocking, then click "Unlock".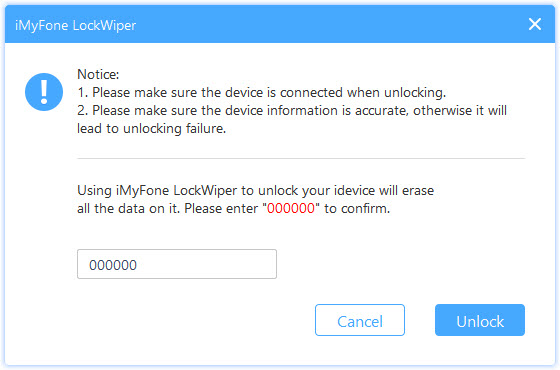 Step 7: Once that is done, your broken iPhone will be erase.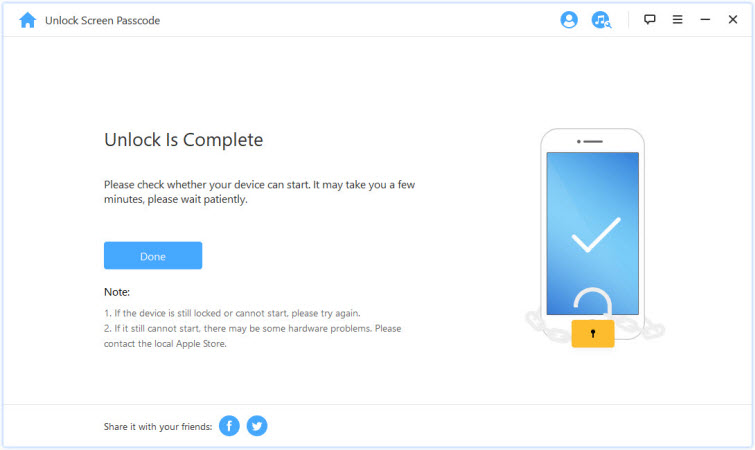 Fast and easy! Doing this is only going to take about a minute or two. If you have been wishing to lay your hands on an effective tool to erase broken iPhone, then we recommend you download the iMyFone LockWiper. It is your best bet at easily and speedily erasing your iPhone. Delivers optimum result, user-friendly, and 100% efficient.
2

Wiping Broken iPhone with iTunes
Another way of erasing data on broken iPhone is using iTunes. Also, this method will only work if your phone is still able to connect to iTunes. Follow the simple steps outlined below to erase data using iTunes.
Step 1: Connect your device to the computer and launch iTunes.
Step 2: Type in your passcode and follow the prompts that appear on the screen.
Step 3: Select your device once it appears.
Step 4: Click "Restore iPhone" in the Summary Panel.
Step 5: Click Restore again to confirm. The device will restart once all the data has been erased.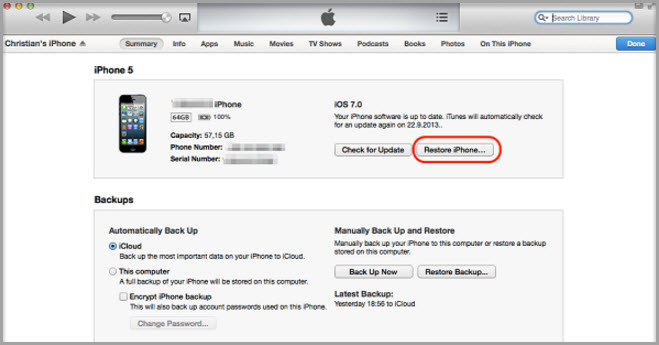 ---
Situation 2: Your Broken iPhone Can't Be Connected to iTunes
If your phone can not be connected to iTunes, you may try iCloud to erase data. The following outlines the steps needed to wipe broken iPhone/iPad.
Step 1: Go to Find My iPhone on iCloud.
Step 2: Click "All Devices" and then select your device.
Step 3: Click "Erase iPhone".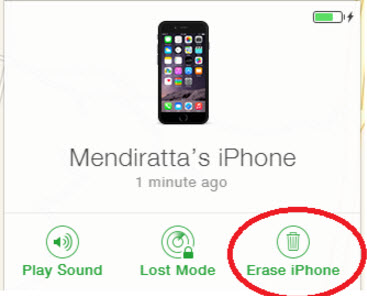 Note
The data removed by iTunes or iCloud will not be completely destroyed, so there is still the possibility that the data could be retrieved by others.
---
3 Things You Can Do to Fix Your Broken iPhone
A broken iPhone does not mean that it is completely useless. There are quite a number of ways in which you can have your iPhone running again. Here are some of the tips that you can use to fix your iPhone.
#1 – Factory Reset
If your phone has problems with its software, then doing a complete factory reset might work. This can be done through iTunes as mentioned earlier. iPhone Factory reset will reset all the settings and may fix the original problem.
#2 – Go to a Repair Shop
If you think you are not able to identify the problem, it is never a bad idea to have the phone looked at by a phone repair specialist. You can look it up over the web to find out shops that offer services at reasonable rates.
#3 – Search The Web
An often quicker way is to simply search the web for solutions regarding the problem that you might have. There are various websites that have lots of useful information. ifixit.com is one of these websites.