Being able to easily access your browsing history on the Safari browser is one way to keep track of the websites you visited and also gives you an easy way to access the websites again. When you sign up to iCloud as a backup solution, you get up to 5GB of free storage that can be used to backup all types of data including photo, messages, videos and purchase history for music, movies, TV shows, books, and apps.
It is however not clear whether you can back up your Safari History on iCloud. It is not included in the official Apple line-up of data that can be backed up to iCloud.
Can You Backup Safari History on iCloud
As we have already seen, it is not clear whether you can backup Safari history to iCloud. Apple describes the data you can backup to iCloud and Safari history isn't one of them. But when we access the iCloud backup using an iCloud backup viewer, we found iCloud do backup Safari history as well.
---
How to Backup Safari Bookmarks and History in iCloud
The following is a simple step by step formula to backup Safari bookmarks on iCloud.
Step 1: On your iPhone or iPad, tap on the settings app.
Step 2: Tap on iCloud and then turn on "Safari".
The next time when your device automatically backs up to iCloud, Safari bookmarks and even history will be backed up along with your other device data to iCloud.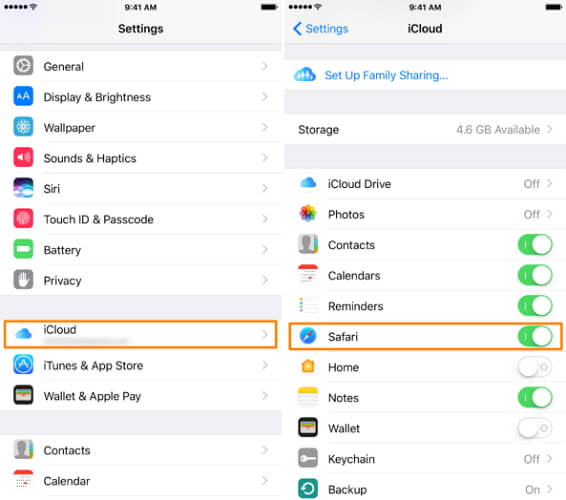 ---
How to Check on iCloud Safari History
With a third-party tool like iMyFone D-Back, you can easily view the existing and deleted Safari history in iCloud. This iPhone data recovery tool makes it easy for users to gain access to an iCloud backup and view or even extract various types of data including Safari History. Some of its features include the following.
Why Choose iMyFone D-Back:
Preview data before starting the recovery process.
More than 18 types of data can be recovered from iCloud backup with attachments kept.
Select certain data to make sure you can find what you want to recover back.
Follow these simple steps to use iMyFone D-Back to view Safari history in iCloud.
Step 1: Prepare your iPhone connect with computer, and choose the device status. If you want to transfer data to new iPhone, you need to choose "An iPhone in initial setup" mode.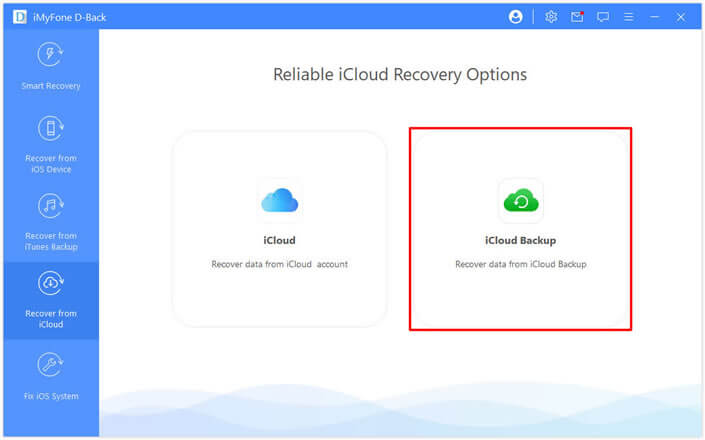 Step 2: Choose "Restore from iCloud Backup" in "Apps & Data", and then enter the Apple ID and password which you want to restore the backup data.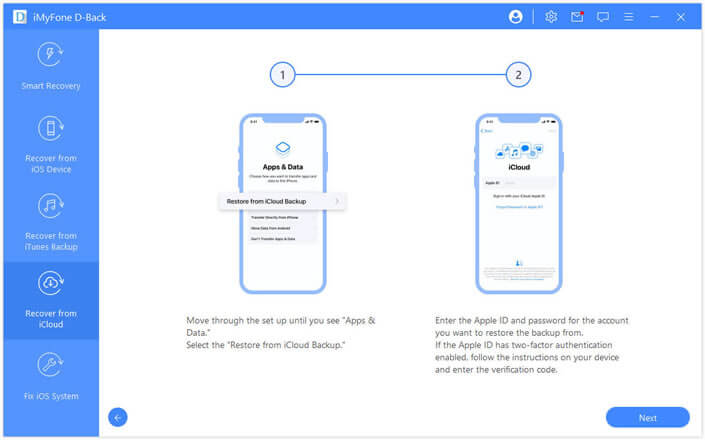 Step 3: Choose the iCloud data you want to restore. Once the backup is restore successfully, your device will reboot. Just keep waiting.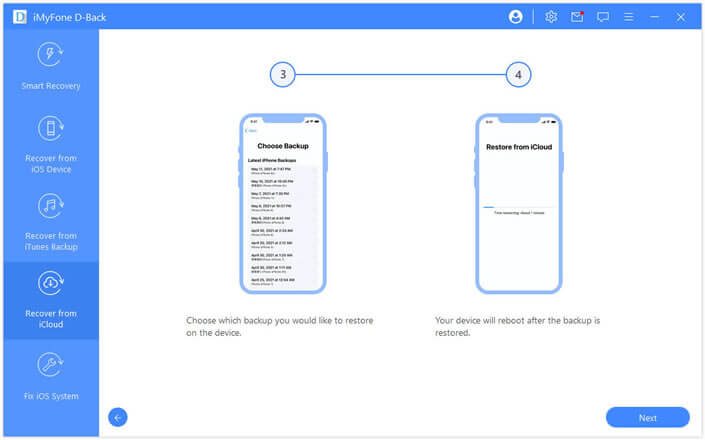 Step 4: You can follow the guide on the screen to set up you iPhone. All data stored in iCloud backup with no data loss and you can check them on iMyfone D-Back.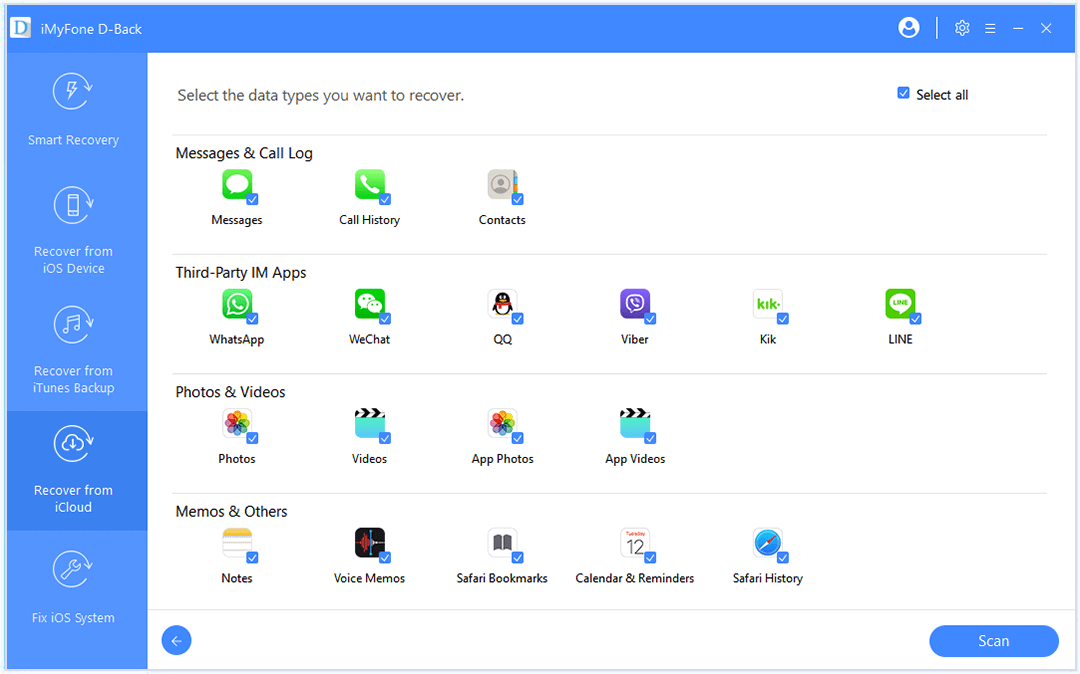 ---
Hot FAQs about iCloud Safari History
How do see Safari History on iCloud?
For Mac: In Safari on your Mac, select History > Show All History. Type in the search field in the upper-right corner of the window.
For iPhone: Go to Settings > Apple ID > Tap iCloud > Turn Safari on.
How do I delete Safari history on iCloud?
For Mac: In Safari, select the History menu. From the bottom of the menu, select Clear History. In the dialog box that appears, select Clear Past Hour, Today, Today and Yesterday, or All History.
For iPhone: On your iOS device go to Settings. Click on Safari browser. Scroll down to Clear history and website data. Tap it, then tap Clear History and Data to confirm.
Can I selectively delete iCloud Safari history?
This precise deletion is only possible on your Mac, not on iOS.For example, today's browsing history on iPhone or iPad. In iOS, it's either delete it all or nothing.
iMyFone D-Back enables bulk, selective deletion of iCloud Safari History on the iDevice.