Question
I keep getting random crashes that go to a blue screen. The only way out is to hard restart (press shutdown and home button down for at least 10 seconds). I've tried update and restore but the problem persists. Any ideas?
iPad is great device that provides a wide screen that you can use to view your videos, photos, documents, etc. and it is more convenient for playing games. You can also use it to keep other data types like music, emails and much more. However, you may incur the Blue Screen error on it. This error arises due to hardware or software issues. You will not be able to do anything with your iPhone and it can't even make a call or do a backup. However, you don't need to fret now since this guide will show three ways to fix iPad blue screen of death caused by software issues.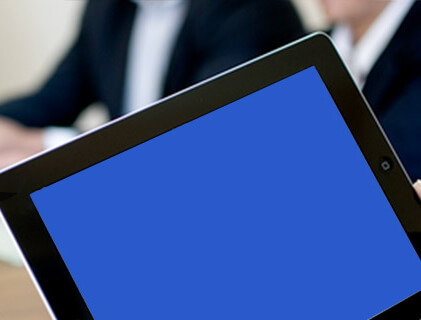 3 Ways to Fix iPad Blue Screen of Death (iPadOS 15/14 Supported)
Way 1. Perform Hard Reset
The first thing to do when your iPad gets into a blue screen mode, you need to perform a hard reset. This is a quick fix for iOS/iPadOS glitches. To perform a hard reset, you can follow these steps:
Step 1. Locate the Sleep/Wake button and the Home button on your iPad.
Step 2. Next press the Sleep/Wake button and Home button simultaneously for around 10 minutes until and Apple logo appears.
Step 3. From there you can release the buttons, and your iPad will restart. Fortunately, your iPad will get out of blue screen of death.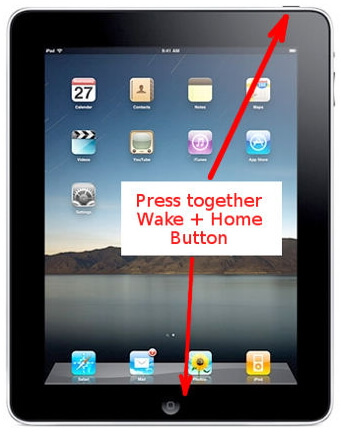 Way 2. Fix Blue Screen on iPad without Data Loss (iPadOS 15/14 Supported)
Another way that you can fix your iPad out of Blue Screen Error is using a third-party tool known as iMyFone Fixppo. Just as the name suggests, this software fix iOS/iPadOS problems with your iPad/iPhone/iPod touch and enables you to recover iOS device that displays a blue screen, white screen, black screen or one that is stuck in Apple logo. It can also get your device out of recovery mode and DFU mode.
The best part of this program is that no data on your iPad will be lost when you are using this software to fix your device. This program was developed by iMyFone company which has been mentioned by many famous media sites like Macworld, Cult of Mac, Payetteforward, and Makeuseof.Fixppo's server won't keep any personal data of yours that is safe to protect your privacy.
The steps on how to fix iPad blue screen using this tool are very easy to perform. Just check the steps as below:
Steps to fix Blue Screen Error on iPad using iMyFone Fixppo
Begin by downloading the software and install it to your computer. From there you can then open the program on your computer. Below is a guide on how you can fix your iPad with this software.
Step 1. Select a Mode
Open the application and click on  "Standard Mode" from the on-screen 3 options. This mode will not affect the data on your device.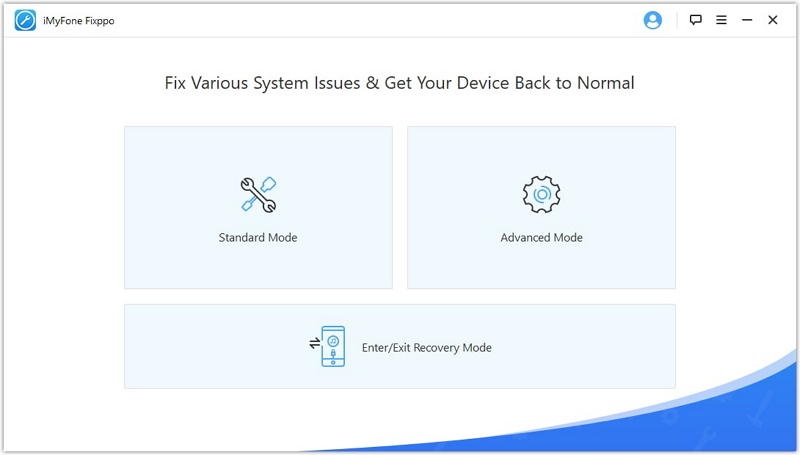 You will then have to connect your iPad to the computer via a USB cable. Follow the instruction to put your iPad into DFU mode.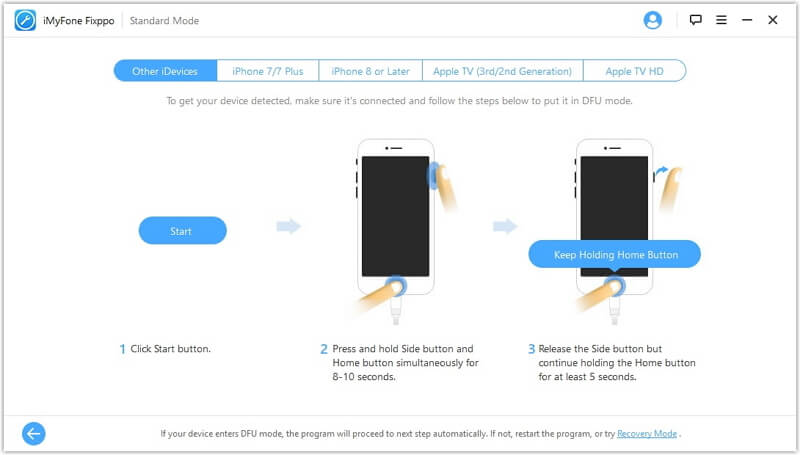 Step 2. Download Firmware
A new window will then appear that allows you to download a firmware that matches with your iPad.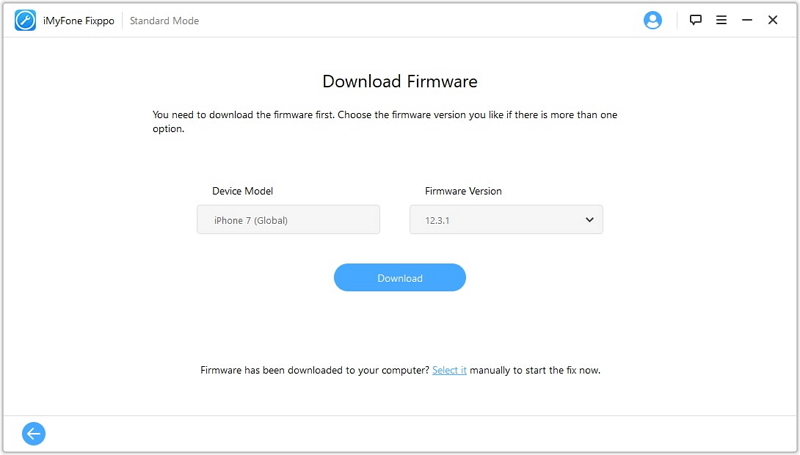 The program will find and display it on the program and all you need to do is click on "Download" button. The firmware will then be downloaded immediately.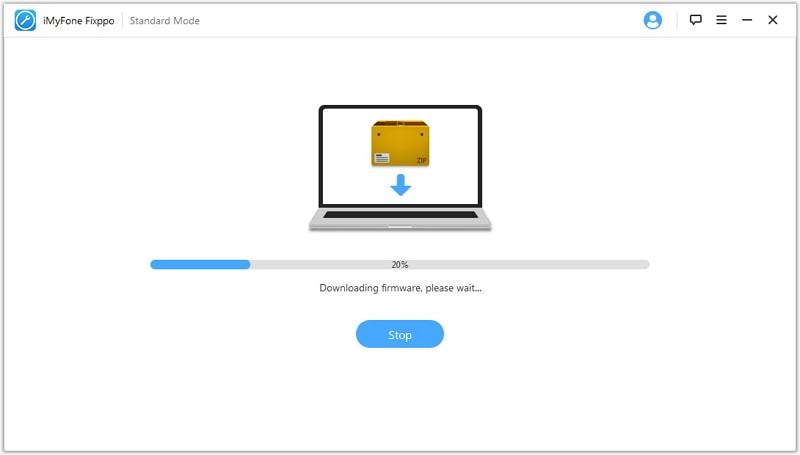 Step 3. Get Your iPad out of Blue Screen Death
After downloading the firmware, the program will then begin to repair your iPad to normal once you click "Start to Fix". This process usually takes around 10 minutes before the whole process is complete. Once it is done, you will be notified on the blue screen of that iPad has been fixed.
Way 3. Restore Your iPad to Factory Settings Using Computer (Data Loss)
You can also restore your iPad to fix the problem when its screen turns blue. You can restore with iTunes, or the Restore function in Finder if you are using Mac running Catalina or above. Remember, this method will lead to the loss of all the data on your iPad.
Here is how to restore iPad using iTunes/Mac.
Step 1. If you are using Windows or Mac running macOS Mojave or earlier, launch iTunes application. Ensure that it is the latest version. If you are using Mac running macOS Catalina and later, just open Finder.
Step 2. Connect your iPad to the computer. Hold Sleep/Wake button and Home button at the same time. Don't release the buttons even you see the Apple logo. Wait until you see the iTunes icon on your iPad.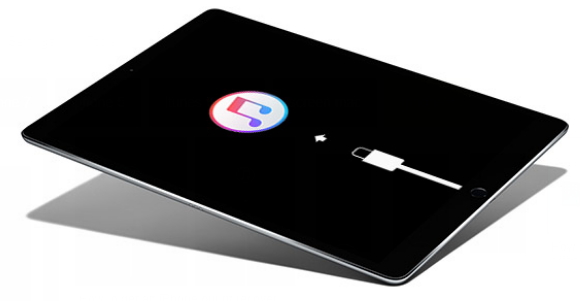 Step 3. On the computer, it will say an iPad in recovery mode has been detected. You can now click OK and then "Restore iPad".
Step 4. Confirm the process by clicking on "Restore" button. iTunes/Mac will then fix your iPad and install the latest iPadOS software.
Step 5. Finally, your iPad will then restart, and you can set up a new device.