The emergence of smartphones has changed the way we deal with our daily lives. We have stopped using dedicated cameras, alarms, watches, and letters because all these options are already available on our smartphones.
The control panel and settings section are crucial to every smart device. In simple words, a remote device is totally dependent on its settings. And if you are reading this guide, there are bright chances that your iPhone settings icon disappeared, right? If so, you cannot change your iPhone settings.
The settings section is, no doubt, the most important part of the iOS operating system. Without access to settings, you cannot adjust your phone brightness, change the wallpaper.
After several requests from our users about iPhone settings icon missing, we have decided to write this ultimate step-by-step guide to retrieve the settings icon. Let's not waste time and go through the following solutions to fix missing iPhone settings issue.
1: Why My iPhone Settings Icon Missing
Have you given it a thought that why your iPhone settings icon disappeared? Well, it can occur due to multiple reasons.  Some most common reasons below:
Jailbreak failure
iOS upgrade
Virus attack
Unknown error
Make sure to keep your iPhone clean of any unnecessary applications and fatal games. These applications can mess up with your mobile settings and you can end up restoring the iPhone - causing a lot of troubles.
2: What to Do before Fix iPhone Settings Icon Missing Issue
iOS devices are known for their efficient data security features. In simple words, when it comes to data security, iOS is a lot better than any other operating system. The iTunes/iCloud backups ensure the utmost data retrieval in case of data loss.
Unexpected things happen, and you may lose your priceless data. Therefore, it is necessary to keep making iTunes/iCloud backups of your data on the iPhone. With iCloud and iTunes, users can make a full backup of their data i.e. videos, audios, calendars, notes, memos, browsing history, contacts, messages, application data and more.
3: 3 Common Ways to Fix iPhone Settings Icon Missing Problem
As discussed earlier, the missing settings icon can really mess up your iPhone. Before doing anything, go through all your home screen pages and check if anyone, probably a child, has placed the settings icon anywhere else. Here are the most common ways to fix the iPhone settings icon missing problem.
3.1 Restart iPhone
In the case of missing settings icon, it is recommended to restart your iPhone before applying any other method. Here is how to do it.
Keep pressing the top/side button of your iPhone until the slide appears.
Drag the slider to turn off the iPhone.
Now keep pressing the top/side button until the phone vibrates.
iPhone will be restarted.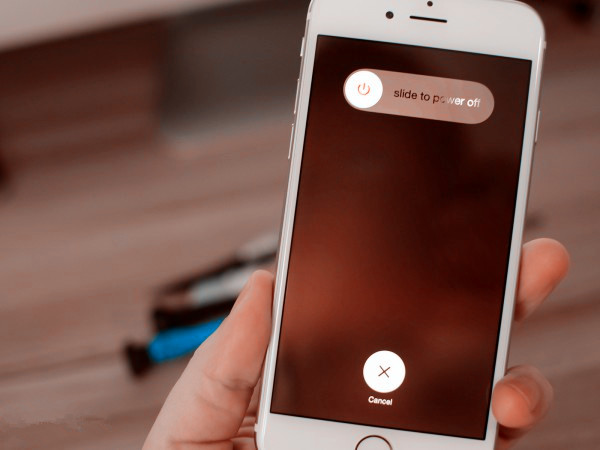 Restarting iPhone can reset small settings and settings icon may start appearing at its place.
3.2 Reset Home Screen Layout
The settings icon is missing so how to reset home screen layout? Here is you can reset the home screen layout without settings icon.
Side your finger down on the screen and write "Settings" in the search bar.
Now go to "Settings" and then tap "General".
Now tap "Reset" and then select "Reset Home Screen Layout" to reset the home screen.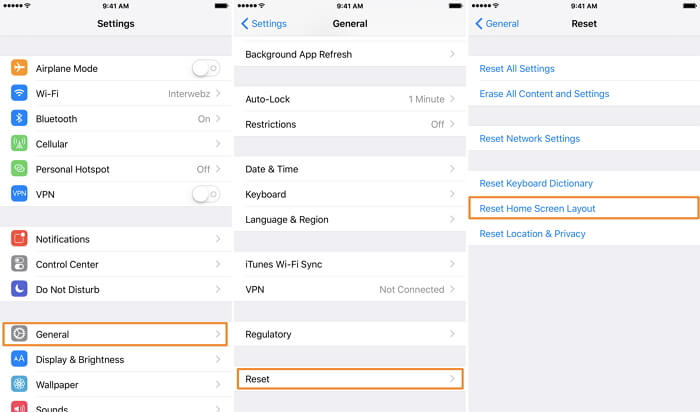 Doing this will reset your home screen appearance and settings icon may start appearing. If the settings icon does not appear, keep following the post.
3.3 Restore iPhone via iTunes
If resetting the home screen layout does not work, then your only option is to restore the iPhone via iTunes. Note that restoring via iTunes will remove all your current data. After you have backed up the iPhone, follow these steps to restore iPhone via iTunes:
Connect your iPhone device with a desktop computer or Mac.
Open iTunes and select your device when it appears in iTunes.
Select Restore Backup in iTunes and choose the one you want.
Click Restore and wait for the restore to complete.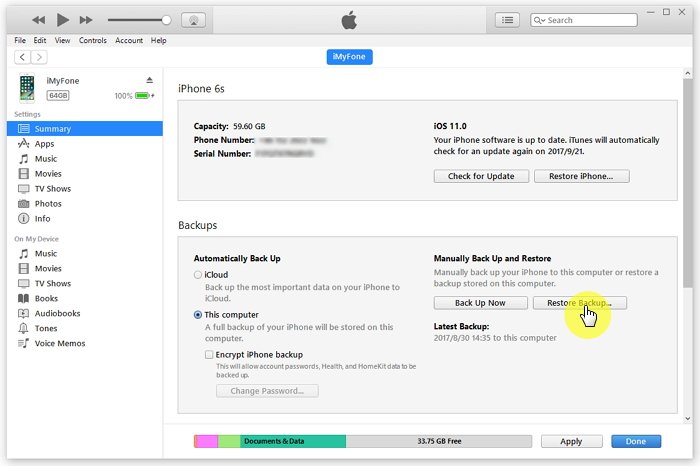 4: The Most Recommended Way to Fix iPhone Settings Icon Missing
While iMyFone Fixppo provides high-end iPhone data recovery options, it can also help you fix all iOS issues. In simple words, iMyFone Fixppo is an all-in-one package to your iPhone problems.
The special "Standard Mode" feature of the Fixppo can solve various iOS problems including stuck screen, bricked iOS devices, restarting loops, freeing screen, missing icons and more without data loss.
When it comes to missing settings icons, the iMyFone Fixppo can help with a 100% success rate.
It is compatible with all iPhone devices and all iOS versions.
Is has been trusted and recommended by a lot of media sites around the world.

Step 1: Open iMyFone Fixppo on your computer and click "Standard Mode". Then connect your device to this program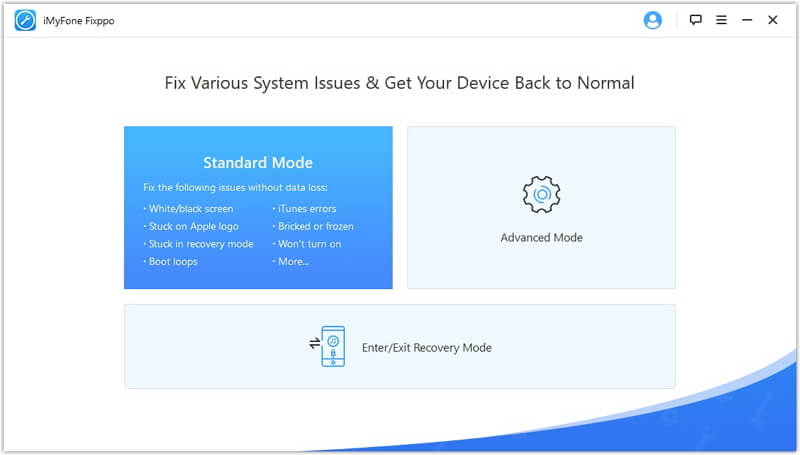 Step 2: Please follow the on-screen instructions to set your device into recovery mode or DFU mode.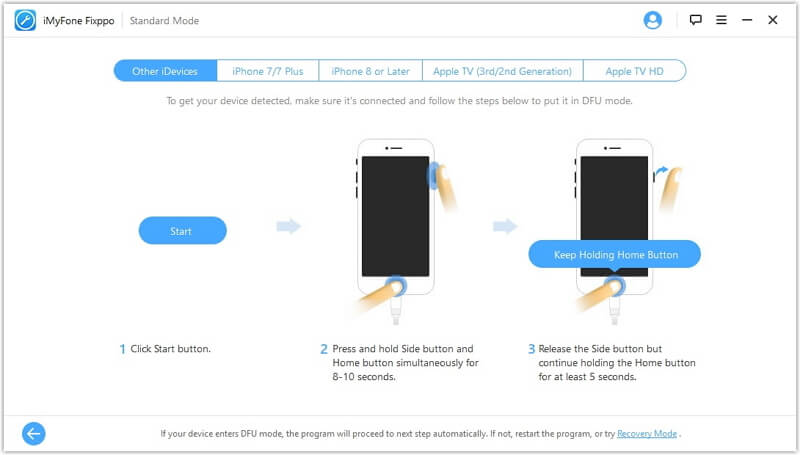 Step 3: After this, complete the specified process on Fixppo to download your iPhone firmware.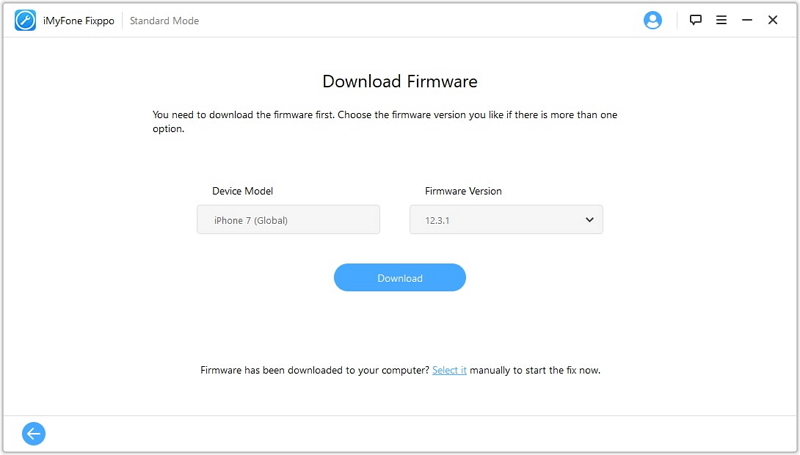 Step 4: After downloading, just click "Start" to verify the firmware and the program will start to fix your iOS automatically.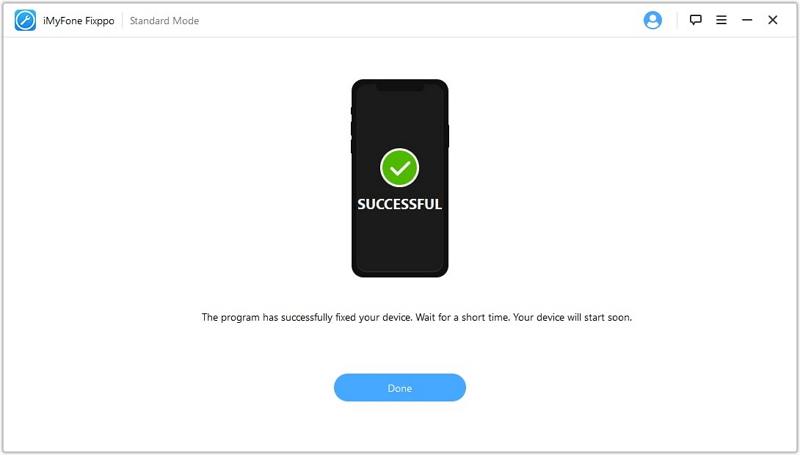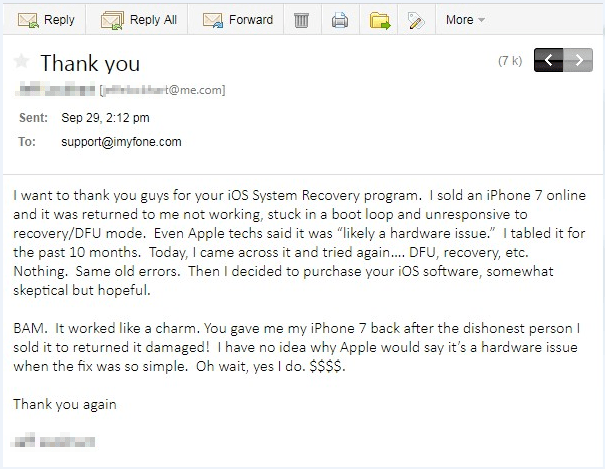 Note
If Fixppo is unable to detect your iPhone model, there is an option to manually select the iPhone model within it.
The standard mode won't affect your data, but the advanced mode will erase current data and make them unrecoverable.
5: Tips on Finding Lost iPhone Data after Fixing
Furthermore, iMyFone D-Back can also help you recover the deleted or lost data with just a few steps. Follow these steps to recover iPhone data after fixing the settings icon problem.
Open the iMyFone D-Back on Your Desktop PC or Mac and click "Recover from iOS Device" tab.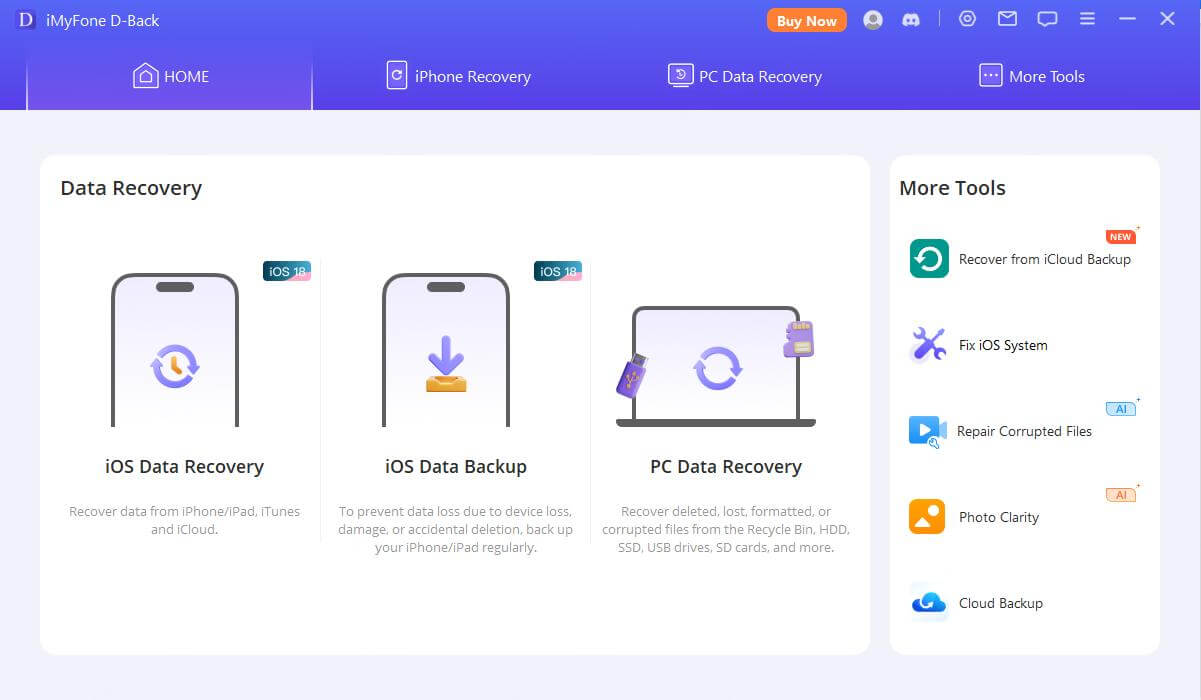 After iMyFone scans and recognize your device, click "Next".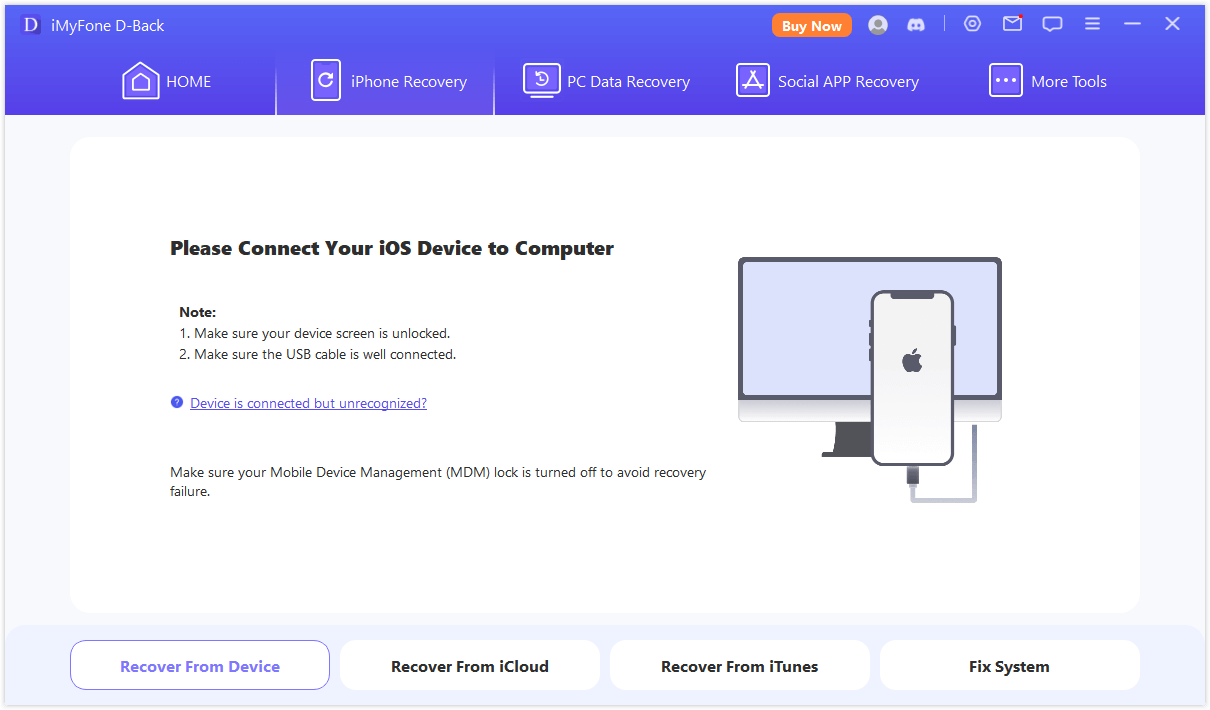 Now select the required files that you would want to recover and click "Scan".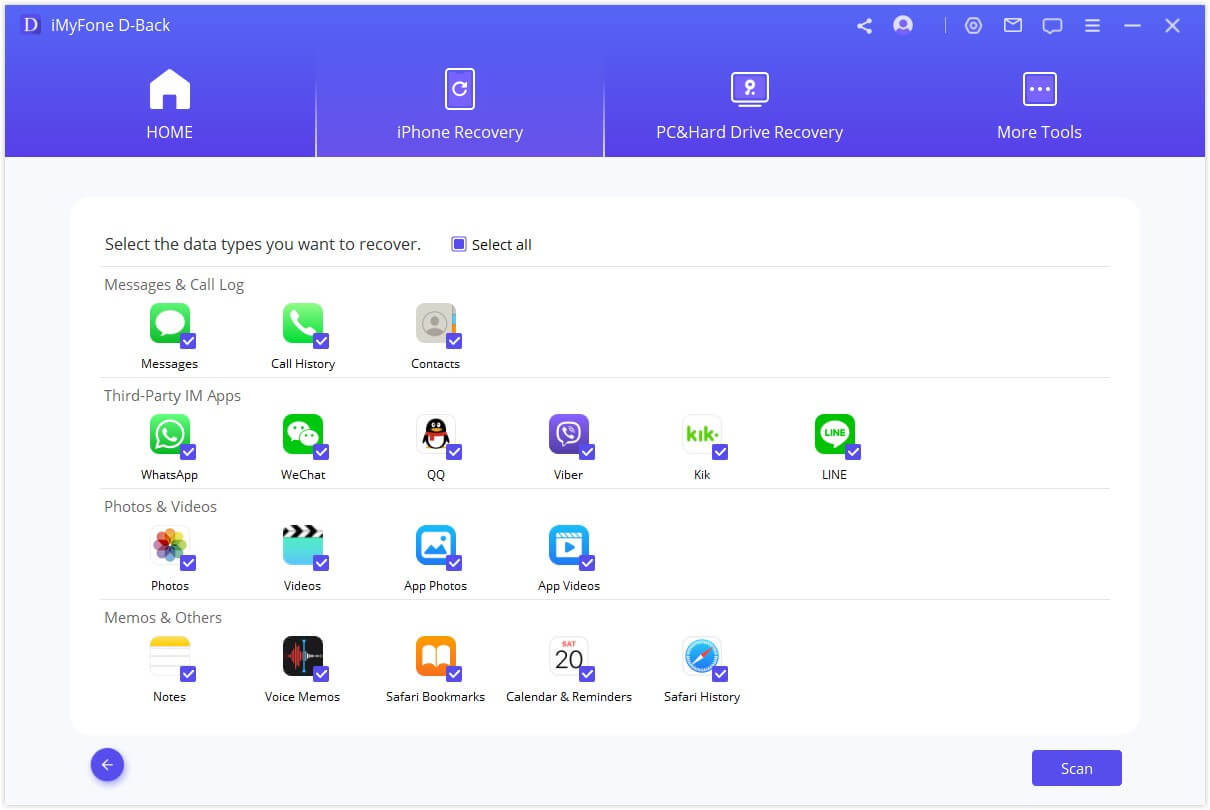 After scanning, iMyFone D-Back will show a preview of scanned files. Go through each tab, select the "Show Only Deleted Files" and then select the files you need to be recovered. Click "Recover" at the bottom right corner to retrieve the lost files.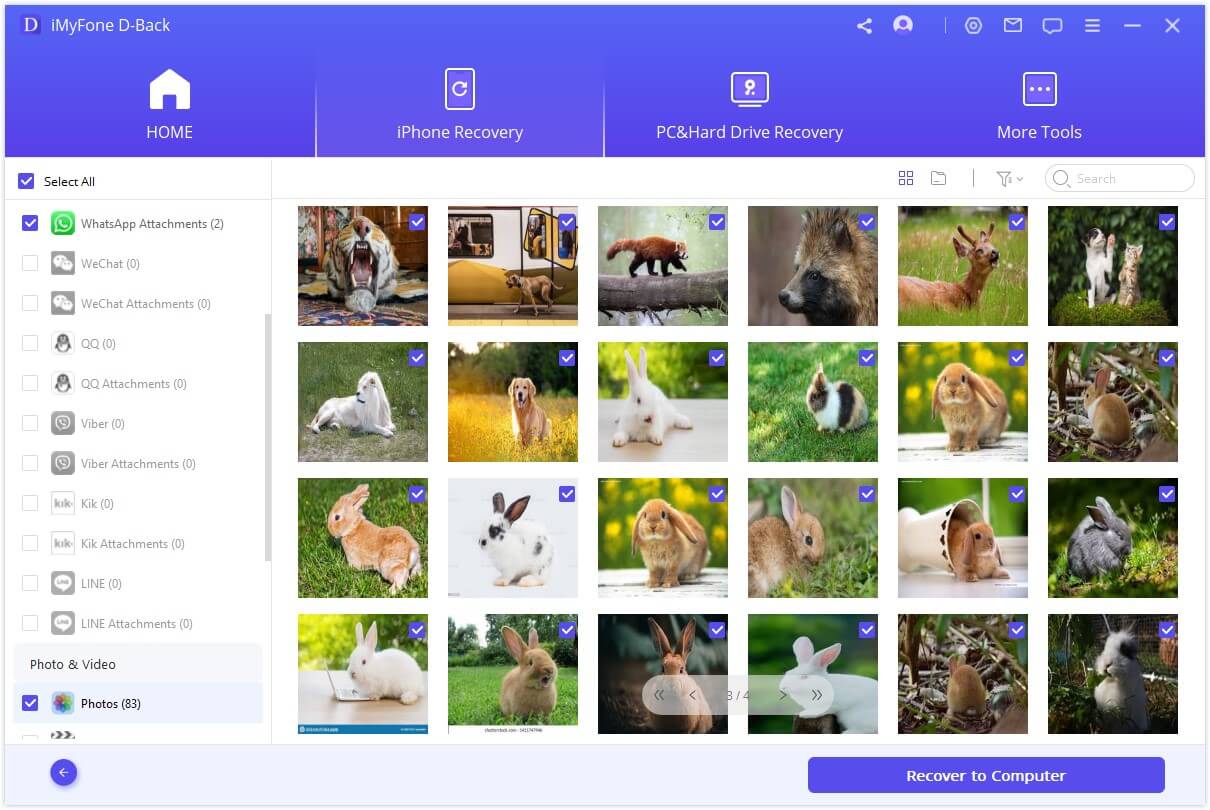 Conclusion
Dealing with iPhone problems has never been easier than using iMyFone D-Back. Instead of getting to the market and reinstalling iOS on your iPhone from an expert, you can do this at home using D-Back. Isn't it fascinating?
Furthermore, iMyFone D-Back can help you recover either directly from the iOS devices, iTunes, or iCloud backup. The user-friendly interface makes it the best choice for newbies and non-tech people. Are you done retrieving the settings icon on your home screen? If yes, we'd love to hear which solutions work for you. If no, please leave your problems below.