Question
Come iOS 16 and the GPS function on the phone has become borderline unusable and most of the time it stops working, what should I do? -- From
Reddit
Location Services can be really useful when you need to check the weather condition, get the accurate position in the Map, etc. However, it will be irritating if the GPS is not working in iOS 16 properly. Don't worry, the post here is a real helper in solving the problem.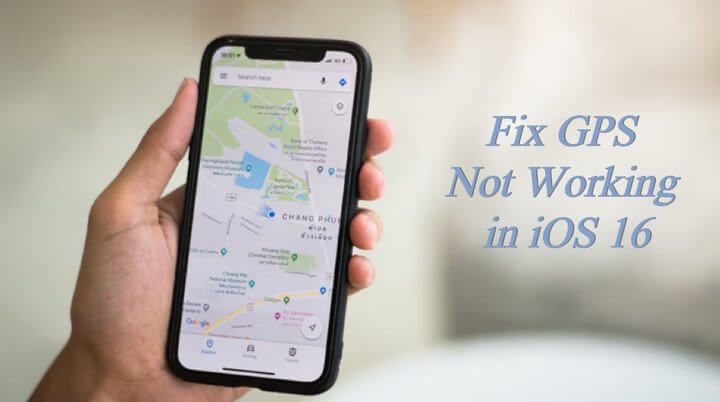 10 Tips to Resolve GPS Not Working Problem:
1. Repair iOS System with Third-Party Tool - No Data Loss
If you want to fix GPS not working after iOS 16 update quickly and get it works again for you, you must try iMyFone Fixppo. It can perform the job safely without losing any data. For this problem, you will use the 'Standard Mode' of Fixppo, and within a few clicks, your GPS will be back again.
iMyFone Fixppo - System Repair
One-stop iPhone Troubleshooter:
Fix GPS stops working problem within a few clicks.
Fix GPS jumping around not locating accurately issue.
Compatible with all iOS versions and devices.
It's 100% secure to use without losing data.
●Steps to Solve GPS Not Working Issue Via Fixppo:
Step 1: Download and install Fixppo to your computer, then choose the standard mode.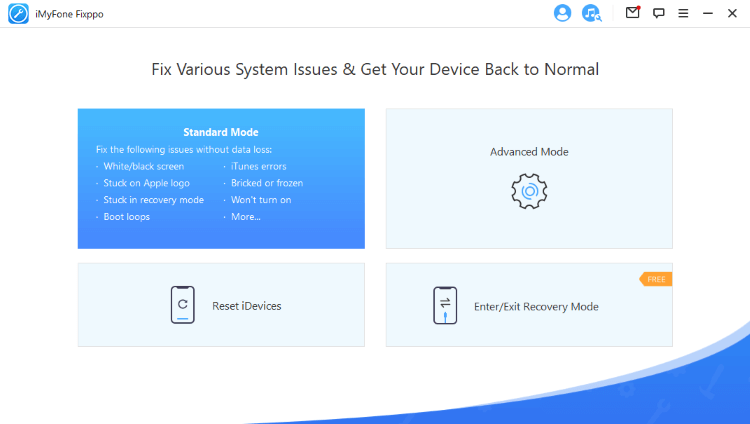 Step 2: Use a lightning cable to connect your device to computer, then enter Recovery Mode or DFU Mode as instructed.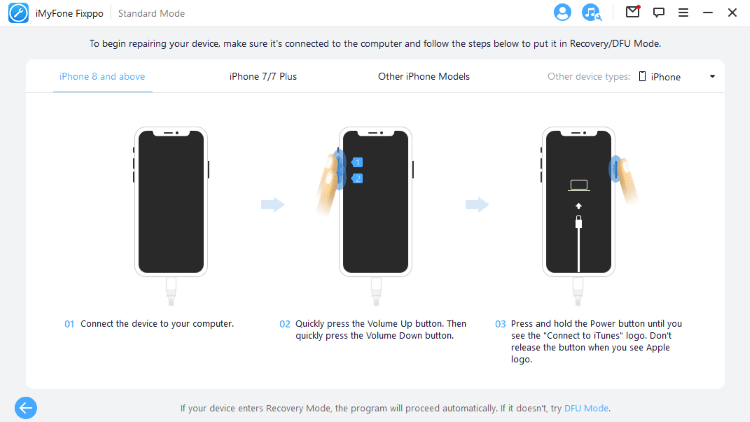 Step 3: Fixppo will automatically show you the best option of firmware package available for you. Choose and click on download.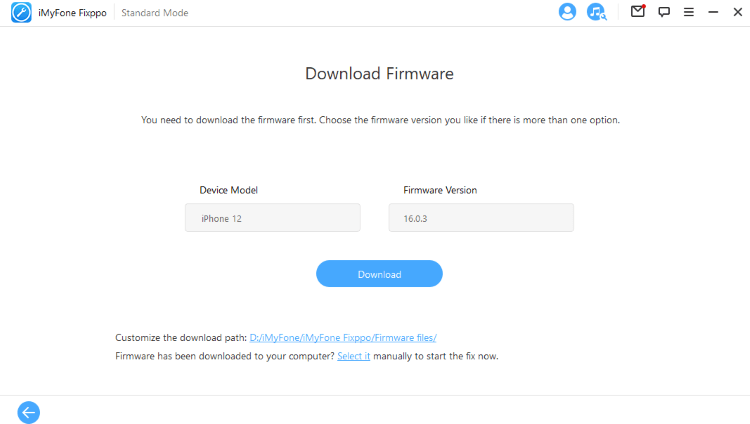 Step 4: Click the 'Start' button to let Fixppo begin its work. When you see the 'Done' button, you can restart your device. And congrats! Your GPS is back to normal.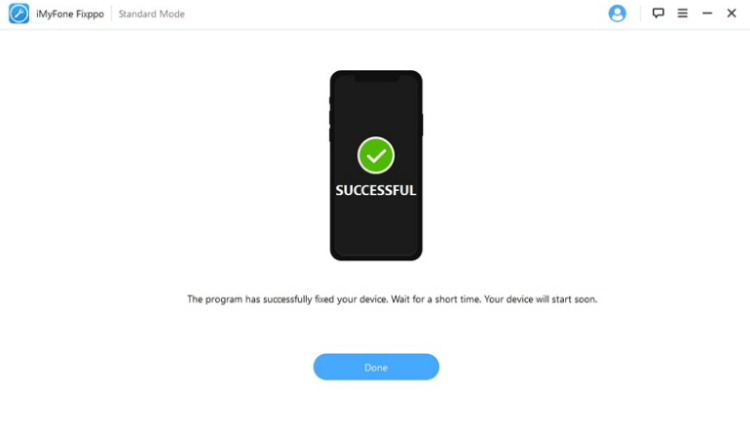 Note
Don't disconnect your iPhone from your computer until the end of the process.
●Other Bugs You May Run into with iPhone:
2. Check Location Service
A common situation is that you disabled your location service by accident, in which case, what you need to do is to refresh the location service. Go to Setting - Privacy - Location Services, turn it on. If the button is on, you just need to turn it off and wait for a few seconds before turning it on again.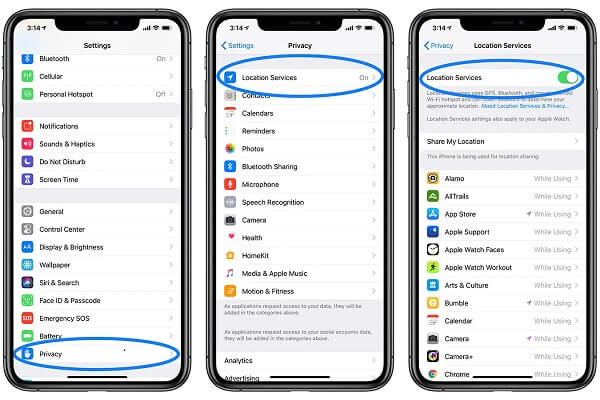 3. Turn On Location Permission
If the Location Services is on but the GPS is still unavailable, you may check whether the app you want to use has its button on. Go to Setting - Privacy - Location Services - swipe down your phone to see if the button of the app you want is on with permission.
4. Find a Strong Signal
Signal differs from place to place. And it matters if we want to have a better experience. Try to stay in an open space rather than a narrow one. And try to turn the airplane mode on and off for one or twice and wait for a while if you are using the cellular but not the Wi-Fi.
5. Reset Network Settings
You can also reconnect your GPS by resetting network settings because all data related to network will be erased. And 'poor network connection' will be ruled out if you try to figure out what causes the problem.
Step 1: Settings > General > Transfer or Reset iPhone.
Step 2: Reset > Reset Network Settings.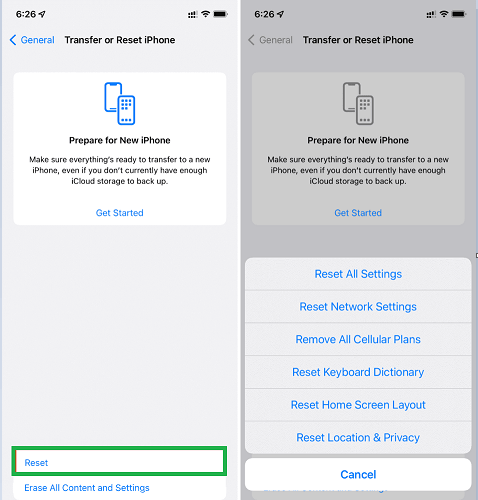 6. Reset Location & Privacy
If the GPS is still not functioning, you may try to reset your location, which will go to default. After the process, apps will pop up permission requirement to get access to your location, photos, etc. Don't forget to allow them or you can just simply grant permission to the apps you want one by one after that.
Step 1: Settings > General > Transfer or Reset iPhone.
Step 2: Reset >Reset Location & Privacy.
7. Force Restart Your iPhone
Force restarting your phone would be a useful solution in many situations. Maybe the GPS won't work because your phone gets stuck and need to release some space for it to process properly.
Step 1: Tap the 'Volume Up' button quickly and release.
Step 2: Tap the 'Volume Down' button quickly and release.
Step 3: Press the side button and hold for a while until you see the Apple logo.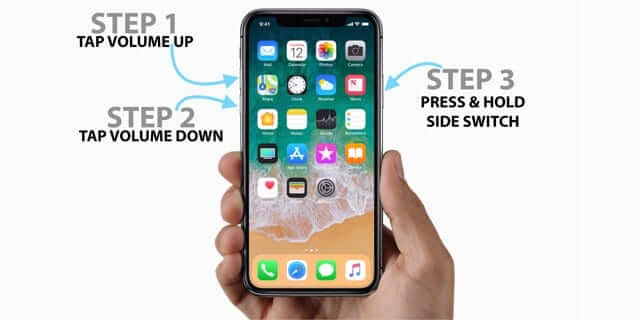 8. Update iOS System
This problem can also have caused by having a lower system version, because a newly released update will fix some bugs most of the time. Go to General > Software Update.If a new version is available, click 'Download and Install'. If it's not been updated for a while, you may also see 'ALSO AVAILABLE' down there, and there is the newest version also available for you.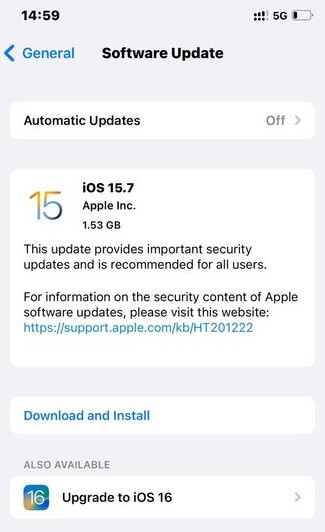 Tip
Upgrading the system on the phone's own can take time with some minor problems sometimes. If you're facing the GPS not working issue and want to update your system simultaneously, you may try Fixppo - the 'Save Your Trouble' helper.
9. Refresh the App
If you've updated your phone to the newest version but the GPS is still not working, maybe you can consider refreshing the app you want to use. This step makes sure that the app can keep up with the iOS system update and its functions including location service can work properly. Simply go to the App Store and refresh it.
Tip
If you don't want to be bothered, you can make the app to update itself automatically whenever it has a new version released.
Step 1: Settings > General > Background App Refresh (toggle it on).
Step 2: Choose the app you need to update (Make sure your phone has enough space to support the automatic updating or it may get stuck easily).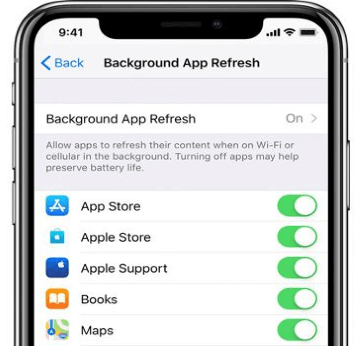 10. Downgrade iOS System
Sometimes the upgraded iOS system may not work smoothly because of some bugs like the phone keeps flashing back or face unlock becomes unavailable suddenly and you miss the previous one desperately. Here is how to downgrade the system version with iTunes.
Step 1: Turn Find My iPhone off (Settings > iCloud).
Step 2: Go to https://ipsw.me/ to download the firmware file you want.
Step 3: Connect your iPhone to computer with a cable and open iTunes.
Step 4: Click on the 'phone' icon then click on the 'Summary' option.
Step 5: Press the Shift key then click on the 'Restore' option.
Step 6: A window will pop up and navigate to the IPSW file you downloaded, select it.
Step 7: iTunes will inform you some info and ask to confirm your action, click the 'Restore' button and begin the process.

Note
If you've not backed up, this process will risk losing all your data and some unpredictable errors may occur during the process.
Conclusion
After reading this article, you must understand how to get your GPS back to work again, and we hope that you may benefit from these solutions. However, if you are looking for a tool that can not only fix problem like GPS not working, iMyFone Fixppo is highly recommended. You can rely on its professionalism and convenience. Just give it a shot!