It is not a new problem for iPhone users that you unplugged your headphones from your iPhone and find that your iPhone still thinks headphones are plugged in, and you cannot hear the ringtone when someone call or not able to hear the sound of alarm or a message or a reminder. This problem is also the same as iPhone stuck in headphone mode. It becomes frustrating but do not worry it's usually very easy to fix and you can do it yourself. Let's know some of the possible reasons and ways on how you can fix the problem of iPhone stuck in headphone mode.
Why iPhone Thinks Headphones Are Plugged In?
There are several reasons resulting in the problem. We will explain the causes and also show you the corresponding solutions.
1

A Software Issue
Most of the time, the problem that iPhone thinks headphones are plugged in may be related to the software issue but the problem can be related sometimes to hardware as well. Software problems are easier to identify and fix than hardware because most of the times, you can resolve a software problem on your own, although it depends on the severity of the problem too. It is recommended that you restart your iPhone to check if there is a software issue.  If you turn the phone off and then on, and it was a software issue, then restarting could have solved the problem. If the problem persists, you can use a third party program to fix the problem without losing any data. The tool you'll need to fix iPhone stuck in headphone mode is iMyFone iOS System Recovery.
Key Features:
This program can fix various iPhone problem cuased by software problem, like iPhone Won't Send Picture Messages, iPhone Apps Not Updating, iPhone Wi-Fi Not Working, and so on.
There are 3 options offered by the program: Standard Mode, Exit Recovery Mode, Advanced Mode. No data loss will be caused by the problem using Standard Mode.
Compatible all iOS versions ( iOS 16 included) and different iOS devices.
100% safe and pretty easy to use.
Steps to Fix iPhone Thinks Headphones Are Plugged In
Step 1 – Start to Launch the Program
To begin the fixing process, you need to download and install the software on your PC first. Afterwards, launch it and with the help of a USB cable, connect your iOS device to the computer. Once this is done, click on the "Standard Mode" appearing on the main interface.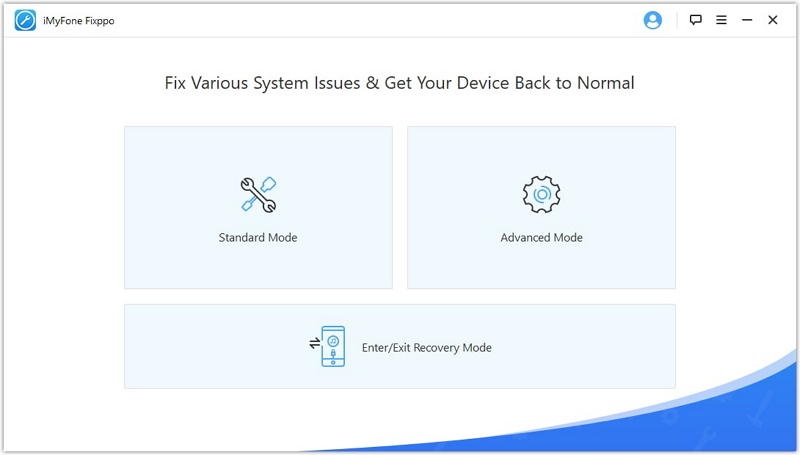 Step 2 – Enter the DFU Mode
Thereupon, you will get the on-screen instructions to put your device in the DFU mode. When this is finished, your device will get recognized by the program.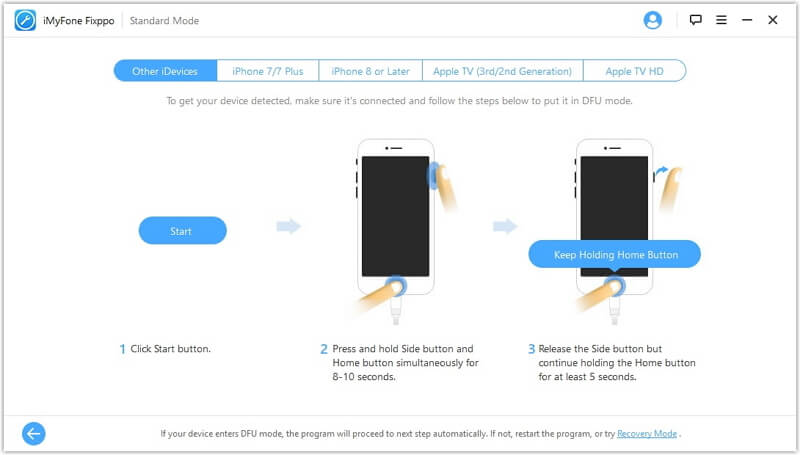 Step 3 – Download Firmware
After automatic detection of the device by iMyFone iOS System Recovery, you are required to get the latest firmware to proceed to the next step. All you need is to press the "Download" button and leave the rest on the program.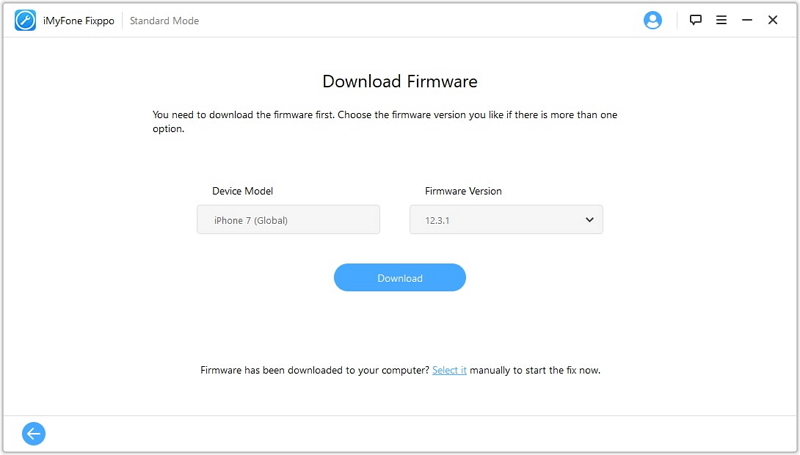 Step 4 – Fix the Problem
Now repair your device by clicking on "Start to Fix" button. You are done now. Your device will restart and the problem is gone.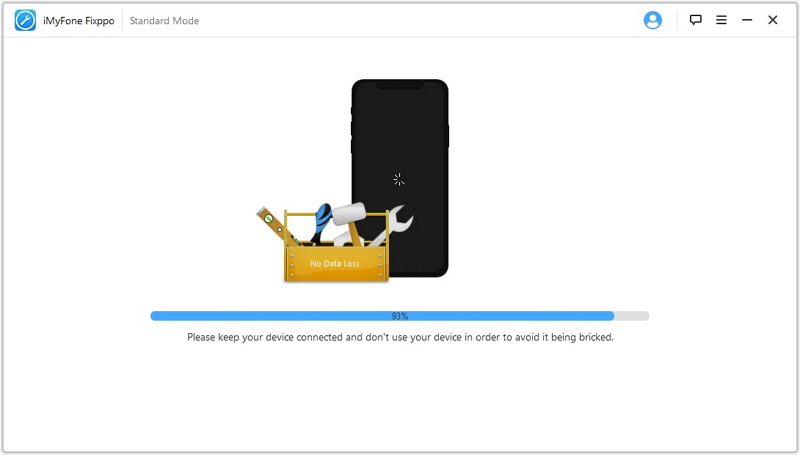 ---
2

Disconnecting the Headphones Too Quickly
Sometimes iPhone headphones are disconnected suddenly, and maybe iOS has not yet recognized this sudden disconnection, and iPhone still thinks headphones are plugged in. Therefore, plug your headphones back in and plug them out for several times. Try this trick, and maybe your iPhone will not think the headphones are plugged in after several trials.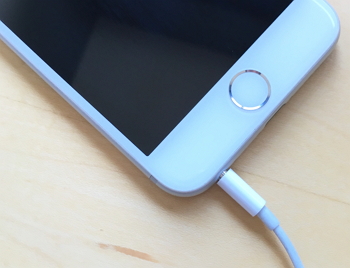 ---
3

Dirty Headphone Jack Makes iPhone Think Headphones Are Plugged In
Have a look at the headphone jack of your iPhone. You can use a flashlight to have a clear look. Does it look clean? Well, the probability is, it's not! So it is highly important that you maintain iPhone hygiene and keep it clear from foreign elements. Cleaning your iPhone's headphone jack is extremely difficult, and using sharp objects can damage it forever. So try to clean it with a softer object that can easily clean it. For that, you need to experiment, or there are many articles available over the web to help you. Hopefully, cleaning the jack helps fix your iPhone stuck in headphone mode.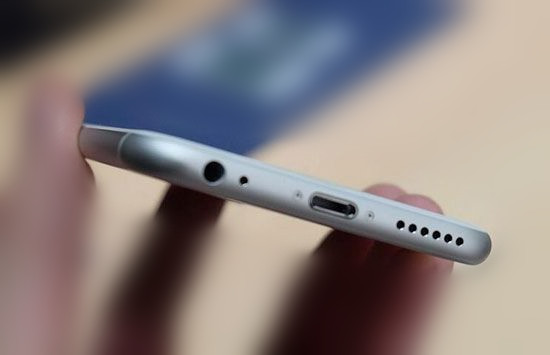 ---
4

Liquid Gets Into Headphone Jack
If mistakenly you spilled liquid on your iPhone and liquid traveled inside your iPhone's 3.5mm headphone jack, it can cause that your iPhone thinks headphones are plugged in. For this problem, instant uses a hair dryer to dry out your phone. Turn your phone switched off and then restart it. This is the best solution to get your iPhone out of headphone mode in this case, and if you are lucky enough that the liquid was not too much and it dried, it will work out for you.
---
5

Physically Damaged
If your iPhone still thinks headphones are plugged in after you try the above tips, the possible reason could be a defective 3.5mm headphone jack due to physical damage on iPhone. Usually, this is a rare problem, but it happens with over-use or damage caused by incorrect headphones being used or using generic headphones that are built to poor tolerances. In this scenario, you need to go to Apple people, and if your device is covered under warranty, it is free, and if not, you need to pay to get the issue resolved.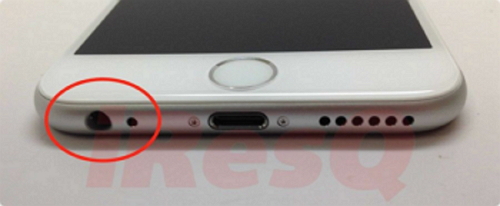 Hopefully, among all of these methods, there is a method that can help you to get your iPhone out of headphone mode. But if nothing helps, Go to Apple store and get the repair or replacement but before contacting Apple for assistance, do try these methods as they are very helpful and easy to apply.