"Hello! I use an iPhone 7 Plus and I updated it to iOS 11 the day before yesterday and since that time I'm stuck with a problem with the speaker. It is not working. Do you know any solution? Please help me explaining why my iPhone speaker is not working? Thank you!"
We can imagine the struggle you are facing with this speaker issue. iOS 11/12/13/14/15 has many wonderful features, but it has also brought many users in trouble and they have complained many different kinds of issues. iPhone speaker doesn't work in iOS 11/12/13/14/15 is one problem in the list. This issue is what we are going to discuss in this article. We will give some easy solutions that you can try when iPhone speaker doesn't work in iOS 11/12/13/14/15. Let us get started.
6 Tips to Fix iPhone Speaker Not Working in iOS 11/12/13/14/15
1. Check If iPhone Is in Headphone Mode
One of the reason behind this speaker glitch can be your device is in the headphones mode. When iPhone speaker is not working in iOS 11/12/13/14/15, there might be some kind of gunk, debris or lint in the port. This can result in fooling the iPhone that the headphones are still connected. Here are the steps to solve this issue.
Press the volume buttons and see if the notification says Headphones. If yes, your device is in the headphones mode.
Check the lightning port with the help of a flashlight for any lint or gunk.
Use a toothbrush to clean if you find any kind of debris or anything.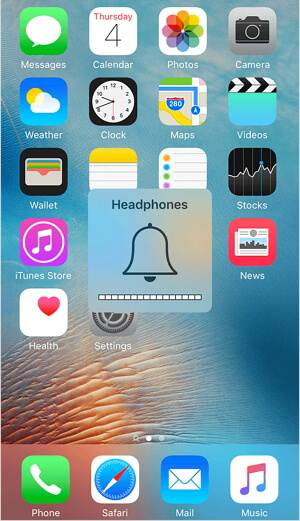 2. Turn Up the Volume to the Maximum
This is a very basic thing you should check at the time you get stuck with this issue. It is better for you to turn up the volume of your device by going into "Settings". Tap on "Sounds" and raise the volume to the maximum under "RINGER AND ALERTS" section.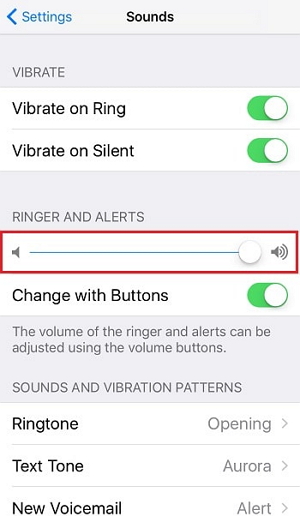 3. Turn On and Turn Off Airplane Mode
Enabling and disabling Airplane mode can help you getting rid of the problem. There are two ways to do this. One is directly from control center and the other is by launching settings. Here are the explained steps.
# Way 1:
Go to "Settings" in your iPhone.
Toggle the switch on beside "Airplane Mode" to turn it on.
Then, in a few seconds turn it off again.
# Way 2:
Just swipe up the screen bottom to enter the control center
Now, just tap on "Airplane Mode" icon which will be an airplane.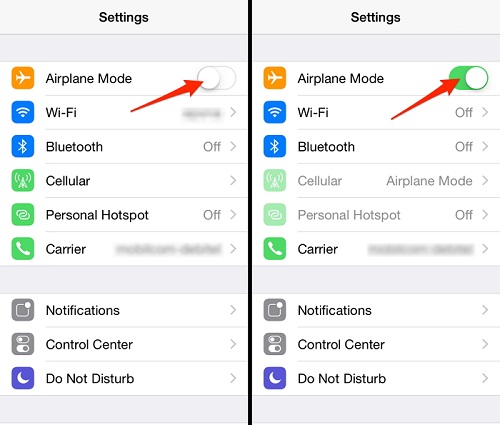 4. Turn Off Bluetooth
If still your iPhone speaker is not working in iOS 11/12/13/14/15, try turning off the Bluetooth feature. See if it is enabled and go for disabling it. To do this, there are again two ways as in the case of Airplane Mode. Let us understand.
#Way 1:
Head to "Settings" and tap "Bluetooth".
Now toggle off the switch next to "Bluetooth".
#Way 2:
Go to the Control Center by swiping up the screen.
Now, tap on the "Bluetooth" to turn it off.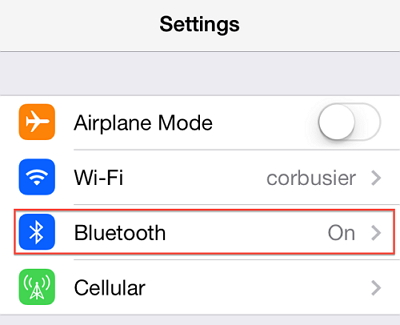 5. Force Restart iPhone
To force restart has always been the best remedy for any major or minor iOS device issue. Here is how to force restart your device when iPhone speaker doesn't work in iOS 11/12/13/14/15.
Take your iPhone and press the "Power" and "Home" buttons altogether.
Keep doing this for roughly 10 seconds.
When you will get to see the Apple logo, release the buttons.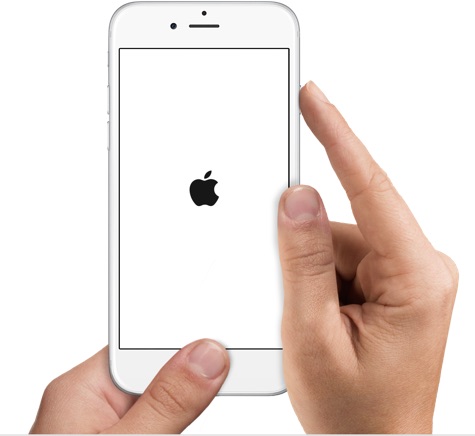 6. Fix iPhone Speaker Not Working in iOS 11/12/13/14/15 without Data Loss
If you have tried all the above solutions and still your iPhone speaker doesn't work normally, you need the help of a third-party tool. Here, we will recommend iMyFone D-Back which is an amazing iOS repair tool and also an iOS data recovery tool. You can recover your data under various data loss scenario and fix different iOS related issues with the "Fix iOS System" feature. This feature is able to fix iOS issues with no loss of data.
Key Features:
It's "Fix iOS System" feature includes three different modes namely "Standard Mode", "Exit Recovery Mode" and "Advanced Mode" that helps in fixing various issues. The "Standard Mode" repairs iOS issues without any data loss.
The "Fix iOS System" feature is designed to repair the iOS issues like unresponsive screen, black screen or iPhone stuck in Apple logo and many more.
There are more than 20 types of date that can be recovered by this tool like messages/iMessages, WeChat data, call history, WhatsApp messages, Viber messages, photos, contacts etc.
How to Use iMyFone D-Back to Fix iPhone Speaker Not Working in iOS 11/12/13/14/15
Step 1 – Oen the program after downloading it and choose "Fix iOS System". Connect your iPhone to PC and select "Standard Mode" from the program's interface.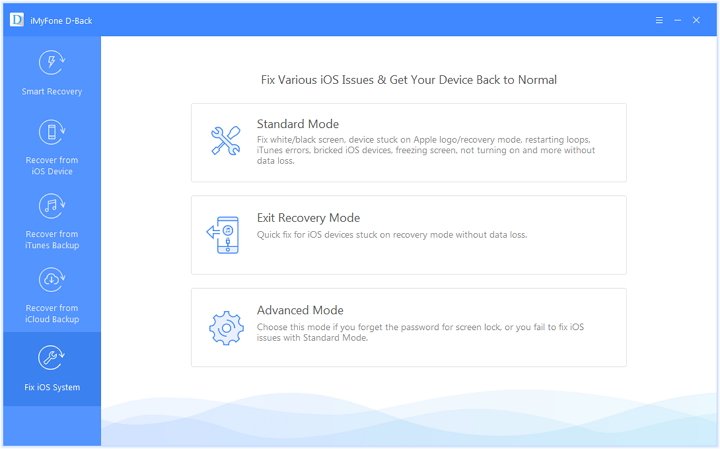 Step 2 – Click on "Start" and follow the steps to put your device into the DFU mode.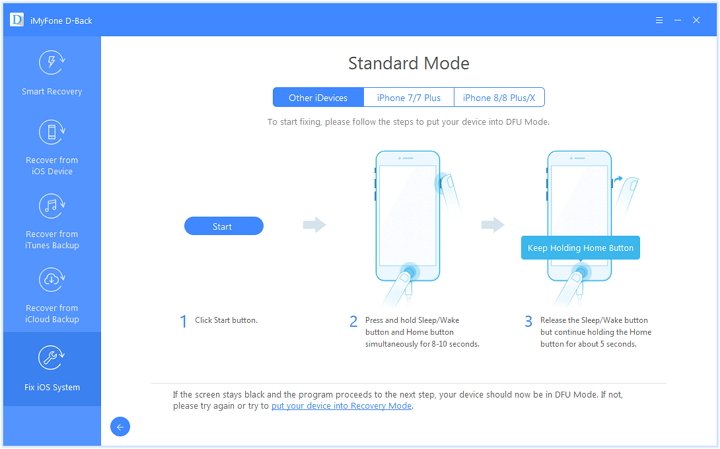 Step 3 – Click on "Downlaod" button and iMyFone D-back will give you the latest firmware for your device by automatically detecting the device model.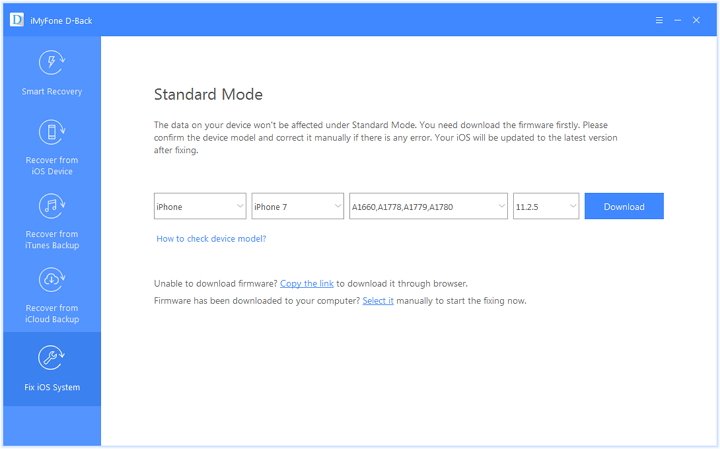 Step 4 – Lastly, go to "Start to Fix" button and get the problem fixed automatically. Wait for a while and check the problem is gone.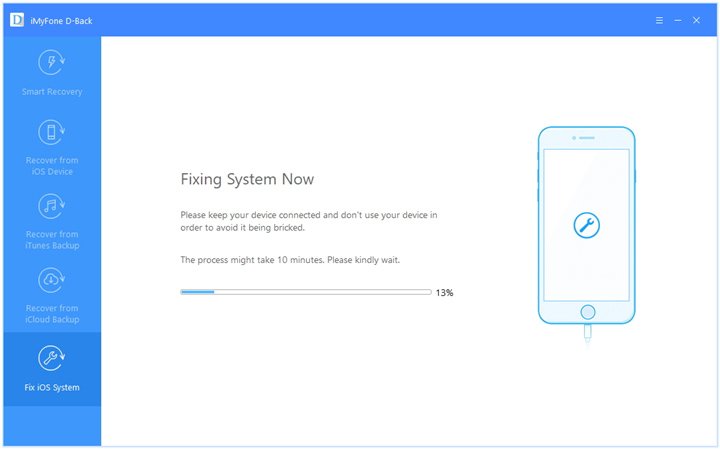 Conclusion
We are at the end of the article after discussing the troubleshooting steps. We hope that the users whose iPhone speaker was not working after the installation of iOS 11/12/13/14/15have got some help from this article in solving this issue. We expect that you share your problem with us. Keep interacting this way and we promise we will make every possible effort to solve your problem.